If you love fashion, and you love food, you're in for a fashionable, filling treat of a week. And if you love shredded metal raining blood, you're also in for a hell of a week. And if you love local hip-hop, if you love Parker Posey, if you love horror movies, and you love free stand-up comedy? Well, (1) you have very good and eclectic tastes, and (2) you're about to have a really, really good week. And that's just a fraction of what's on the menu. Hit the links below and load your plate accordingly.
---
Jump to:
Monday
|
Tuesday
|
Wednesday
|
Thursday
---
Monday, Aug 20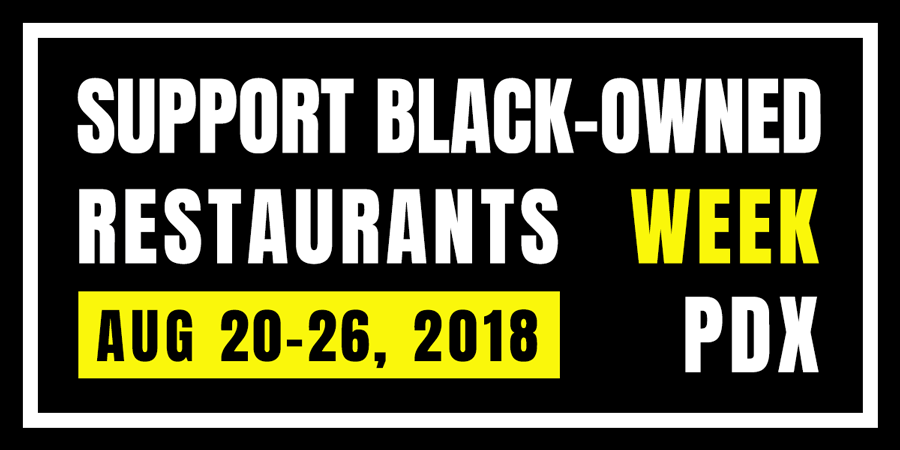 Support Black-Owned Restaurants Week
In its fourth year of existence, Portland's annual celebration of Black-owned eateries has graduated from a few days to a full week's worth of deliciousness from over 60 establishments, from food trucks, to coffee shops, to brick and mortar restaurant experiences, representing cuisine from the American South, Somalia, Ethiopia, Jamaica, and much more. Visit the iloveblackfood restaurant directory for a complete list of eateries, and then give them your money and your support.
Aug 20-26, Various Locations
The Amazing Stumptown Spelling Bee
"Calendar" is the word that got my skinny ass kicked out of my elementary school spelling bee, and I feel the same way about the word now as I did then: It can go fuck itself. But I digress! At the Amazing Stumptown Spelling Bee, you'll witness eager spelling bee champions spelling words correctly for free drinks and cash… and you'll also see would-be spelling bee champions go up against words that will refuse to be spelled correctly, words that will become these poor souls' nemeses. Hey, maybe one of the spelling bee words will be "nemeses"! Or "calendar"! Fuck that word. ERIK HENRIKSEN
7 pm, Dig a Pony
A Bollywood Dream
DJ Prashant steps out from behind the decks to help present this Bollywood revue recreating the best of the '90s canon, including all the choreography, singing, story, and drama that makes the genre one of the most satisfying in all cinema.
7:30 pm, Portland Center Stage, $30
Yelawolf, Waylon & Willie
Tongue-twisting Southern rapper Yelawolf made a big splash in 2010 with his Trunk Muzik mixtape, a killer collection of bottom-heavy beats, technical showmanship, shadowy vibe, and, most interestingly, a rural, trigger-happy, Deep South POV that immediately set him apart from the rap pack.
8 pm, Roseland, $23, all ages
Wheeler Walker Jr., Adam Chaffins
The filthy country music singer alter ego of comedian Ben Hoffman returns to Portland to kick some redneck shit at the Revolution.
8 pm, Revolution Hall, $25
Kirko Bangz, Scooty
Houston-hailing singer/songwriter and producer Kirko Bangz brings his hip-hop and R&B sounds to the Paris Theater for a Portland show supporting his forthcoming full-length.
7 pm, Paris Theater
---
Tuesday , Aug 21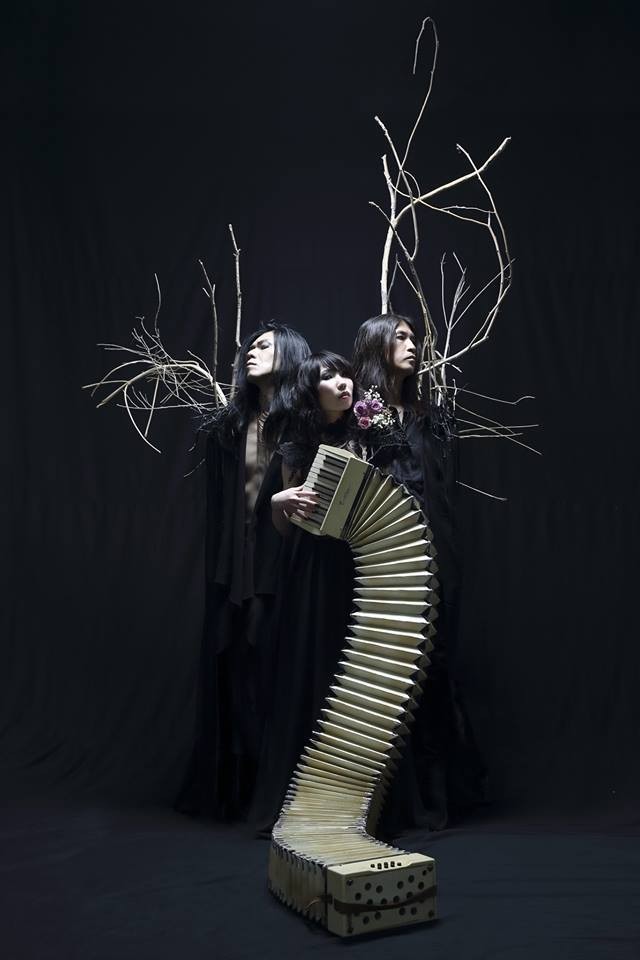 Boris, Thrones
Boris has made no shortage of stops in Portland over the years. But who knows how many more there will be? Last year, the Japanese giants of heavy music hinted that their latest album Dear was at one point going to be "some kind of potential farewell" for the band. And this year's 25th anniversary tour—which stops in Portland tonight—culminates with a September show in Tokyo that's listed on the Boris website as "Final." It's likely, of course, that the Tokyo date is simply the last anniversary show before Boris goes back to business as usual. But still, Takeshi, Wata, and Atsuo have been at it for a long time, and they could bring Boris to an end whenever they feel like it. So get out and see one of the great drone/doom/noise/experimental/post-rock/metal acts of our time while you can. You don't want to take a band like Boris for granted. BEN SALMON
9 pm, Doug Fir, $20-25
Fade to Light: A Multidimensional Fashion Event
More than just a runway show—though if it were just that, it would still be well worth your time—Fade to Light is the twice yearly "multidimensional fashion event." And that ain't just fancy talk! Creator (and Mercury fashion columnist) Elizabeth Mollo challenges designers to push the boundaries of traditional runway presentation, which means creativity will reach a whole new level—especially when such A-game clothiers as One Imaginary Girl, Sara Bergman, Carolyn Hart, Ale O, and other top Portland talent is involved. Miss at your own peril
Tue-Wed 6:30 pm, Crystal Ballroom, $17-65, all ages
Jenny Don't & the Spurs, Bud Wilson Memorial Rodeo, Slim Fortune
Jenny Don't and the Spurs play vintage country and western straight out of the lonesomest corners of mid-20th century America, Don't and her cohorts sound nothing like a museum piece; rather, there's grit, sadness, and an edge of danger to these rumbling-boxcar country songs. NED LANNAMANN
9 pm, Dig a Pony, free
The Siren & the Sea, Ryan Oxford
The indie folk and pop quartet out of Troy, New York bring their harmony-fueled sounds to the Mississippi Studios for the Portland stop on a tour supporting their latest full-length, From the Light.
8 pm, Mississippi Studios, $12-14
Inventive Connections: Movie Stars, Math, & Marine Mammals
Leslie New heads up the latest installment of Science on Tap by paying tribute to actress and inventor Hedy Lamarr and a range of other female scientists whose ground-breaking accomplishments are often overlooked in the history books.
7 pm, Alberta Rose Theatre, $8-15
Damien Escobar
Emmy Award-winning violinist Damien Escobar, one-half the classical, jazz, R&B, and hip hop duo Nuttin' But Stringz, strikes out on his own for a 2018 tour that stops off at Revolution Hall tonight.
8 pm, Revolution Hall, $29.50, all ages
---
Wednesday, Aug 22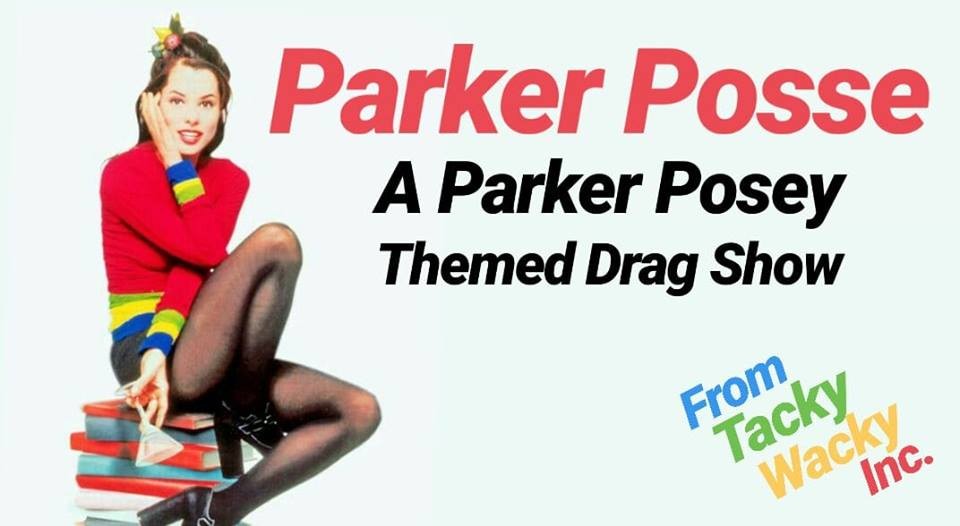 Parker Posse: A Parker Posey Themed Drag Show
To know Parker Posey is to love her, but since she's considered the queen actress of '90s independent cinema it's also understandable if you aren't familiar. All the best Poseys are present at this drag hommage refresher: from Prince Peanut Butter as vengeful high school queen bee Posey in Richard Linklater's Dazed and Confused to Marla Darling as high-strung dog mom Posey in Christopher Guest's Best in Show. Presented by Tacky Wacky Inc. and hosted by Wolfgang X, the Parker Posse performance night proved so popular that it sold out its first night and they graciously added another.
8:30 pm, Crush, $7-40
Rooney, Mating Ritual
Robert Schwartzman and his O.C.-approved indie rock outfit bring their power pop sounds back to the Doug Fir Lounge for a Portland show featuring support from up-and-coming L.A. post-punks Mating Ritual.
9 pm, Doug Fir, $18-85
Courtenay Hameister
Local writer and Mercury columnist Courtenay Hameister reads from her debut book Okay Fine Whatever, chronicling a year spent actively seeking out experiences she once avoided at all costs in an effort to curb her dread and anxiety.
7:30 pm, Powell's City of Books, free
The Hugs, Mere Mention, Surfer Rosie
Portland quartet the Hugs bring their psych-infused grunge pop through Holocene to spearhead a benefit show for youth music nonprofit Friends of Noise. Likeminded locals Mere Mention and Surfer Rosie round out the proceedings.
8:30 pm, Holocene, $8
Zak Toscani
The Ohio-hailing comedian who honed his stand-up here in Portland before moving to LA went viral earlier this year when he live-tweeted a story about an office lunch theft. Catch up with him tonight when he returns to his old stomping ground for a one-off show at Helium Comedy Club.
8 pm, Helium Comedy Club, $15
Ballotpalooza
City Club of Portland hosts this crash course in all the important ballot measures up for vote in the 2018 General Election, including live debates on the issues, as well as drinks and nosh to sip and nibble on while you get educated—and hopefully inspired.
6 pm, Alberta Rose Theatre, $5-20
---
Thursday, Aug 23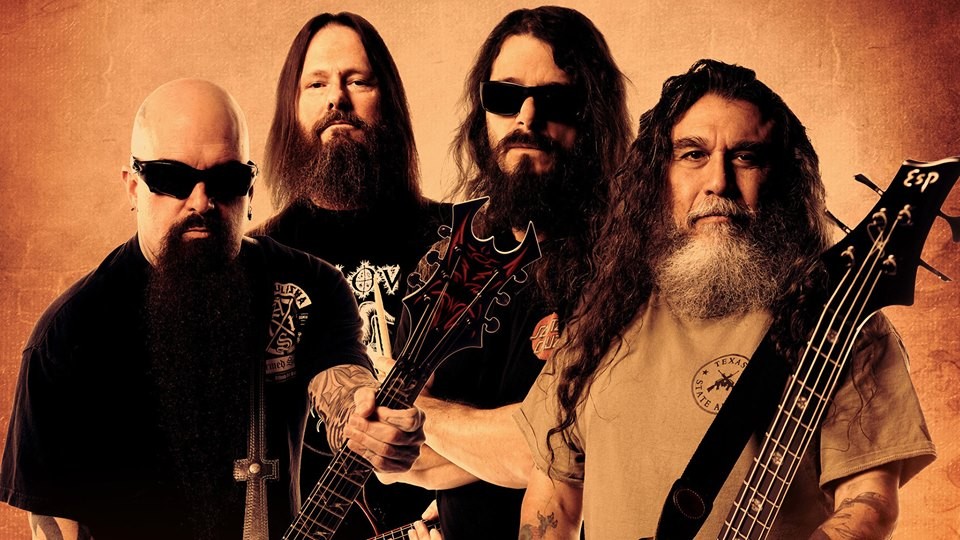 Slayer, Lamb of God, Anthrax, Testament, Napalm Death
The thrash metal pioneers bid adieu to the Pacific Northwest when their farewell tour swings through the Sunlight Supply Amphitheater along with support from fellow metal legends Lamb of God, Anthrax, Testament, and Napalm Death.
5 pm, Sunlight Supply Amphitheater, $25-300
Bossin' Up: Rasheed Jamal, Raquel Divar, Jahdi, Danny Sky
Portland comedian Shrista Tyree is throwing a party at the Bossanova Ballroom, and she's lined up some of the city's best hip-hop talent to keep the energy high all night long.
8 pm, Bossanova Ballroom, $5
Queer Horror: The Final Girls
Carla Rossi's bimonthly celebration of a genre known for its predilections towards transgressive shock returns to the Hollywood Theatre with yet another postmodern deconstruction of horror-movie mechanics, 2015's The Final Girls, a film that riffs on the (botched) premise of Last Action Hero while also poking at the myriad clichés that classic slasher films have historically made of their female leads, somehow combining the tones of both Scream and Shaun of the Dead into a single film about resilient women enduring way more bullshit than anyone deserves. The Final Girls is preceded by Rossi's tribute to the genre's greatest "Final Girls." BOBBY ROBERTS
9:30 pm, Hollywood Theatre, $7-9
Candace, Mute Swan, Ah God, Tender Kid
Portland trio Candace spearhead an evening of dream pop, shoegaze, and psychedelic rock at the Doug Fir to celebrate the release of a brand new live album recorded in conjunction with Banana Stand Media.
9 pm, Doug Fir, $10-12
Steve Miller Band, Peter Frampton
Calling all space cowboys, gangsters of love, anyone named Maurice, and Peter Frampton fans: Two of classic rock radio's most dominating forces are descending onto the lavish pastures of Edgefield's rolling amphitheater for an evening of nostalgia.
6 pm, Edgefield, $83-153
The Cool Kids Patio Show
The Doug Fir patio hosts one of the finest free stand-up showcases in town, paired perfectly with some of our city's best singer/songwriters. This time, Sawtooth provides the sounds while Mohanad Elshieky, Wendy Weiss, Zane Thomas bring the laughs. Hosted by Andie Main.
6 pm, Doug Fir, free
Festa Italiana
Portland's annual celebration of all things Italian: the food, the music, the dancing, the cannoli, all of it. With Pioneer Courthouse Square playing host to a whole bunch of vendors, children's activities, wine and beer gardens, grape stomping contests, and more. Visit festa-italiana.org for more information.
Thurs-Sat 11 am, Pioneer Courthouse Square, free, all ages
Don't forget to check out our Things To Do calendar for even more things to do!