---
Jump to:
Readings & Talks
|
Performance
|
Visual Arts
---
Readings & Talks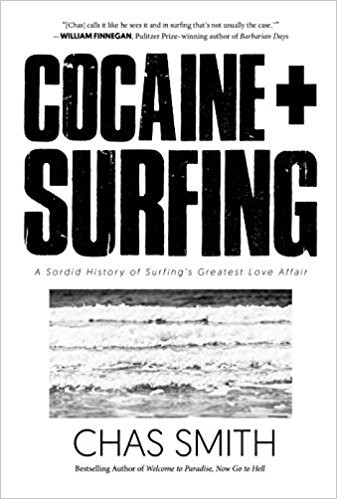 Chas Smith
The author of Welcome to Paradise, Now Go To Hell returns with Cocaine + Surfing, which explores the rocky relationship between the addictive drug and the sport in an attempt to explain the surfing–industrial complex to outsiders and shoebies.
Mon 7:30 pm, Powell's City of Books, free
Courtenay Hameister
Local writer and Mercury columnist Courtenay Hameister reads from her debut book Okay Fine Whatever, chronicling a year spent actively seeking out experiences she once avoided at all costs in an effort to curb her dread and anxiety.
Wed 7:30 pm, Powell's City of Books, free
---
Performance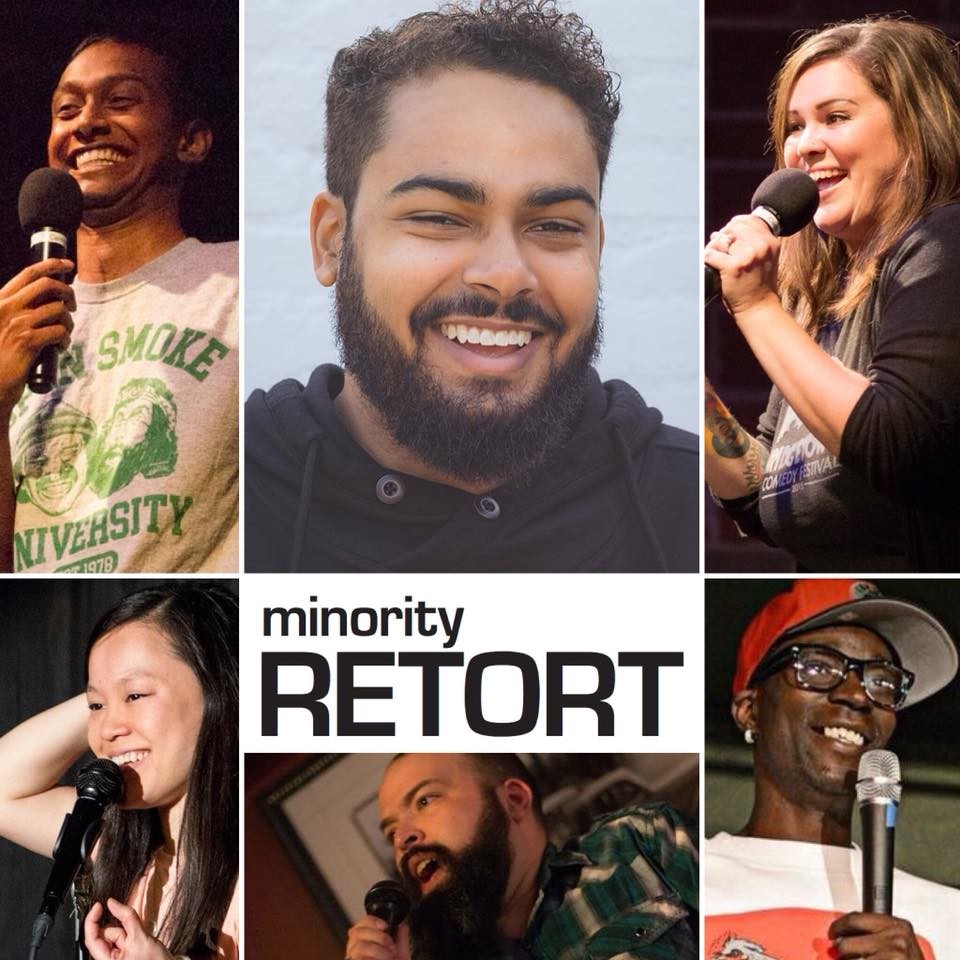 Minority Retort
The latest installment of Portland's only comedy showcase focused entirely on POC and minorities features a headlining set from Curtis Cook, along with support from Randy Mendez, The Real Hyjinx, and Katie Nguyen. Hosted by Jason Lamb, Julia Ramos, and Neeraj Srinivasan.
Sat 8 pm, Siren Theater, $10
Iliza Shlesinger
Fresh off the release of her acclaimed essay collection Girl Logic, the Texas-born and raised comedian and 2008 Last Comic Standing winner brings her "Elder Millennial" show through Portland ahead of a forthcoming Netflix special.
Fri 7:30 pm, Sat 7:30 pm & 10 pm, Revolution Hall, $30
NecroNancy: Harry Potter Rave
The walls of Chapel transform into Hogwarts when DJ Buckmaster and array of Portland drag talent pay tribute to Harry Potter and the rest of the Wizarding World.
Fri 9 pm, Chapel Hill, $10
Parker Posse: A Parker Posey Themed Drag Show
Crush and Tacky Wacky present a Drag show centered around the many roles of beloved indie movie queen Parker Posey, featuring Prince Peanut Butter as Parker inDazed & Confused, Violet Hex as Posey inParty Girl, XO Skeleton as Parker in Josie and the Pussycats, BeElzzabub Doll as Posey in House of Yes, Marla Darling as Parker Best in Show, Wolfgang X as Posey in Doom Generation, and more. Hosted by Wolfgang X.
Wed 8 :30 pm, Crush, $7-40
The Cool Kids Patio Show
The Doug Fir patio hosts one of the finest free stand-up showcases in town, paired perfectly with some of our city's best singer/songwriters. This time, Sawtooth provides the sounds while Mohanad Elshieky, Wendy Weiss, Zane Thomas bring the laughs. Hosted by Andie Main.
Thurs 6 pm, Doug Fir, free
Optimism!
The White Owl hosts a special birthday installment of the monthly comedy showcase, with sets from Neeraj Srinivasan, Riley Fox, Emma Pace Jonas, Carter Anderson, and Bri Pruett. Hosted by the birthday boy Jaren George
Mon 9 pm, White Owl Social Club, $5
Pitch, Please!
Perhaps you've heard about local artist/funny person Carolyn Main's great new card game Pitch, Please!, in which players choose a classic movie trope from a deck, and then "pitch" an original idea for a film within 60 seconds. Well, now this concept just got funnier—because Pitch, Please! is now LIVE ONSTAGE, and will be played out for your endless amusement by some of the most hilarious comedians in town including Portland's Funniest Finalists Mohanad Elshieky, Corina Lucas, and Portland's Funniest winners Steven Wilber (2014) and Alex Falcone (2018). If you love movies and comedy, you won't want to miss this. WM. STEVEN HUMPHREY
Sun 8 pm, Kelly's Olympian $5
Zak Toscani
The Ohio-hailing comedian who honed his stand-up here in Portland before moving to LA went viral earlier this year when he live-tweeted a story about an office lunch theft. Catch up with him tonight when he returns to his old stomping ground for a one-off show at Helium Comedy Club.
Wed 8 pm, Helium Comedy Club, $15
---
Visual Arts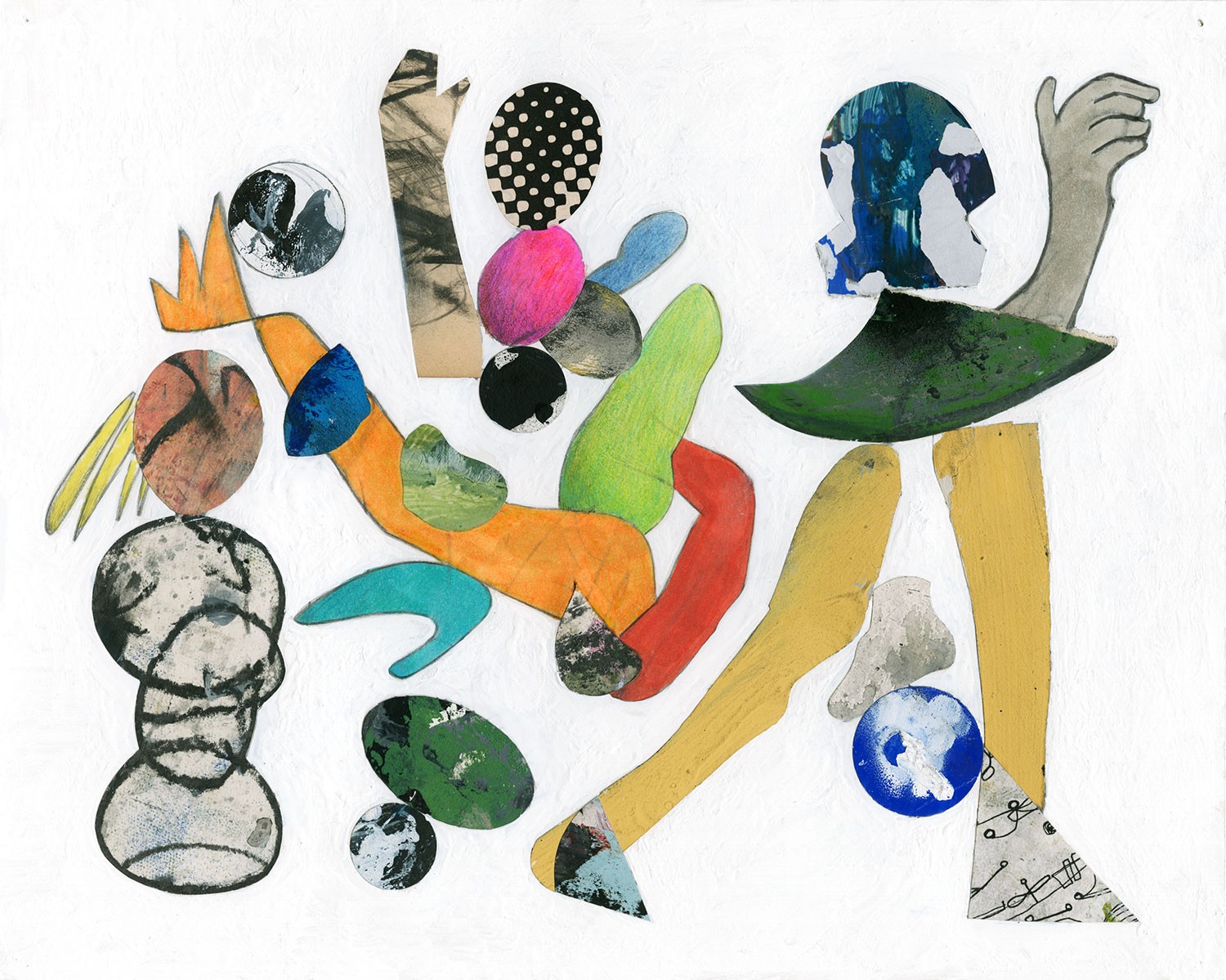 Eden
A series of new paintings and drawings by Bay Area artist Jason Brinkerhoff as he navigates the confusing path between Mormon codes of conduct and his preference for nude imagery in his works.
Ambersand Gallery & Fine Books, Through Sept 23
Abstract Catalyst #5
This year's installment of Verum Ultimum's annual showcase of "abstract masters" has grown to include works from over 40 artists sharing their unique visions with the world.
Verum Ultimum Art Gallery, Through Sept 25
Spectator Mode
Drawing inspiration from imagery in multiplayer gaming, Google maps, Renaissance works, and drone-captured video, David Scheisser's Spectator Mode comments on technology's ability to put people everywhere all at once.
Fist, Through Sept 1
Object Stories
A collaboration with the Northwest Film Center, Miracle Theatre Group, and Write Around Portland, Object Stories addresses the subtle but vital power of an object to compel a narrative and provides an interactive platform meant to transform the public's perception of "the archive" and their relationship to it. Running May 21-Sept 18: artNOW! Living in the Present, featuring visual journals from 12 Portlanders living with dementia.
Portland Art Museum, Ongoing
Yes Please Thank You
An exhibition of new paintings from Portland artist Amy Bay, investigating notions of femininity as presented in poetry and art.
Melanie Flood Projects, Through Sept 8
Don't forget to check out our Things To Do calendar for even more things to do!