This week offers up a near-perfect blend of funny, funky, and fuzzy, as well as more than a few opportunities to revisit (and remix) the past, and to have fun while raising money to help secure a better future. That's not even getting into all the fashion madness afoot, and the free donuts. It's a busy week ahead—hit the links below and load your plate accordingly.
---
Jump to:
Monday
|
Tuesday
|
Wednesday
|
Thursday
---
Monday, Aug 27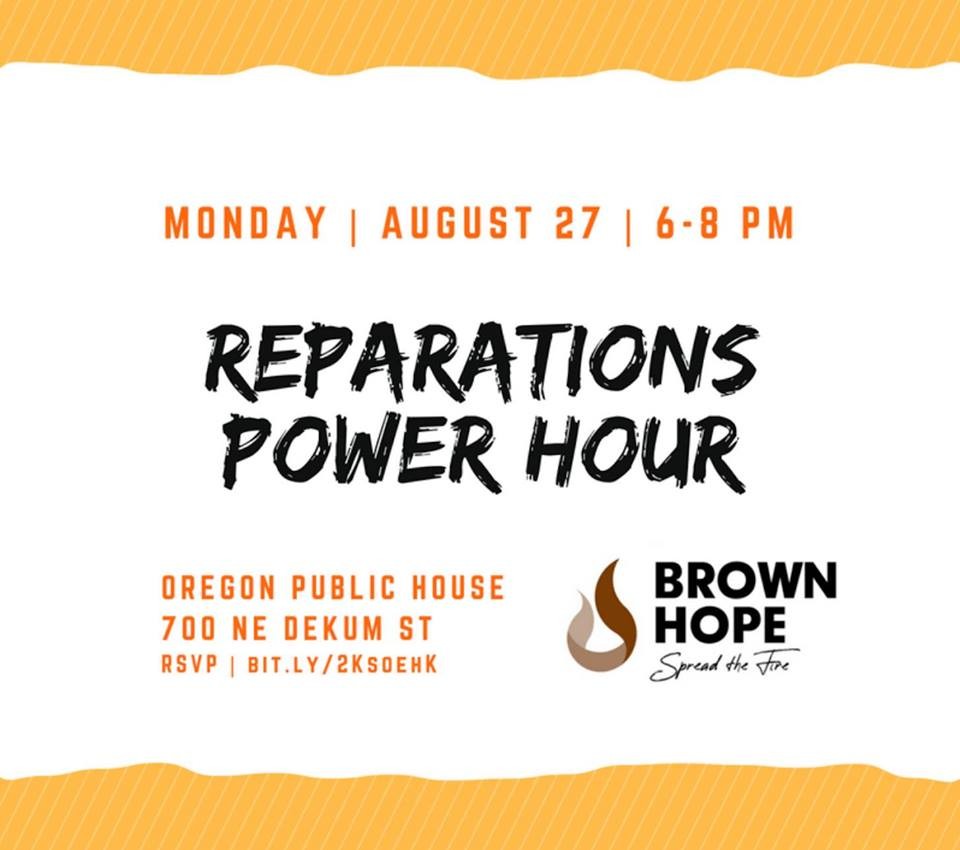 Reparations Power Hour
Black, Brown, and Indigenous people of color are invited to participate in a 45-minute discussion about local policy issues, eat and drink free food, and receive $10 in cash as reparations. For those who can't physically attend, you can email brownhopeusa@gmail.com to receive your $10. White people can support by making donations at donorbox.org/brownhope. Skip the Tucker Carlson segment and learn more directly from the source at brownhope.org/reparations-faq. EMILLY PRADO
6 pm, Oregon Public House, free
Wattstax
Everyone knows about Woodstock. Not as many people know about Wattstax. And of the people who do, more than a few (incorrectly) believe the latter was simply a soul music version of the former. It wasn't. Woodstock didn't really have shit to do with why Stax Records organized their all-star concert in the summer of 1972. Wattstax was a benefit celebration for the community of Watts, a remembrance of the Watts riots seven years prior, and a celebration of soul music and Black excellence, featuring performances from the Staple Singers, Richard Pryor, Carla Thomas, Isaac Hayes, The Bar-Kays, Jesse Jackson, and more. Mel Stuart's film (shot by legendary cinematographer John A. Alonzo) can't fully capture what it was like to be there—no concert film has ever managed that feat—but there's more than enough electricity coming off the screen and soul pouring out of the speakers to uplift an audience 50 years later. BOBBY ROBERTS
7 pm, NW Film Center's Whitsell Auditorium, $6-9
SneakerWeek PDX
Sneaker Week PDX promises not only to scratch the itch of committed sneaker heads, but also to buff that itch with a tasteful nubuck. The event features talks and films related to shoes, treatises on colors and materials, and a sneaker swap meet. It'll be great. Just make sure to bring your A-game, kick-wise.
Various Locations, click here for a complete list of events and participating venues, Through Sept 1
Blue Star Flagship Grand Opening
Blue Star celebrates the grand opening of their new flagship location by giving away a whole bunch of donuts starting at 10 am and continuing until all their donuts for the morning are gone. Don't think you can just rock up to the spot and bail out with a box full of free donuts, though—they're limiting the freebies to one per person. But still: Free donut!
10 am, Blue Star Donuts, free
Chas Smith
The author of Welcome to Paradise, Now Go To Hell returns with Cocaine + Surfing, which explores the rocky relationship between the addictive drug and the sport in an attempt to explain the surfing–industrial complex to outsiders and shoebies.
7:30 pm, Powell's City of Books, free
---
Tuesday, Aug 28
Samantha Fish
Kansas City blues crooner Samantha Fish is as prolific as she is talented. Her latest record, 2017's Belle of the West, was her second LP of the year, following Chills & Fever. Both albums feature Fish's melodic dexterity and her affinity for sultry blues traditions, but they also feature some of the best blues guitar lead you'll hear from anyone in the business. "He Did It," the rollicking opener to Chills & Fever, showcases Fish's incendiary fretwork under a canopy of skronky brass and jangly rhythms. While she dabbles in other areas of songcraft—most notably on her third record Wild Heart, where she explored a rootsier rock vibe—Fish excels when allowing her dalliances with the outskirts of roadhouse blues to shine, as heard on the title track from Chills & Fever, which finds her exceptional backing band slinking along in an intoxicating '60s pop shuffle. RYAN J. PRADO
9 pm, Doug Fir, $15
Patrick DeWitt
The bestselling novelist and screenwriter returns with French Exit, a dark and comedic novel about a wealthy widow, her adult son, and their cat, Small Frank, who are all forced to leave New York for Paris in the aftermath of a scandal.
7:30 pm, Powell's City of Books, free
Grindhouse Film Festival: Infra-Man
Normally, the Grindhouse Film Festival focuses on the down-and-dirty side of '70s cinema. But this month, there's no tortured addicts scrounging for one last score, no bloodthirsty victims out for bone-cracking revenge, and no crooked cops bucking a broken system. Instead, you're getting a rare 35mm print of the Shaw Brothers' 1975 psychedelic superhero freakout Infra-Man, about an ordinary man who, thanks to science and sensible costuming, can shoot lasers out of his hands and feet—that is, when he's not already using those limbs to punch and kick the ever-living shit out of every floppy rubber mutant monster summoned from the depths by a whip-wielding demon princess. If you have ever in your life considered yourself—even fractionally—a fan of shit like Power Rangers? You absolutely owe it to yourself to catch this ridiculousness on the big screen. BOBBY ROBERTS
7:30 pm, Hollywood Theatre, $7-9
Emo Nite
Dust off your My Chemical Romance T-shirt, apply excessive eyeliner, and get ready to shamelessly scream Dashboard Confessional lyrics at Holocene's bi-monthly emo night (FKA Taking Back Tuesday). XxscenexX forever. BRI BREY
9 pm, Holocene, $10
Hellzapoppin Circus Sideshow Revue
The Hellzapoppin Circus Sideshow Revue swings through Portland, bringing an array of rebels, rule breakers, outlaws, and mavericks to the stage at Dante's for a circus thrill-show full of stunts and acrobatics.
9 pm, Dante, $15
---
Wednesday, Aug 29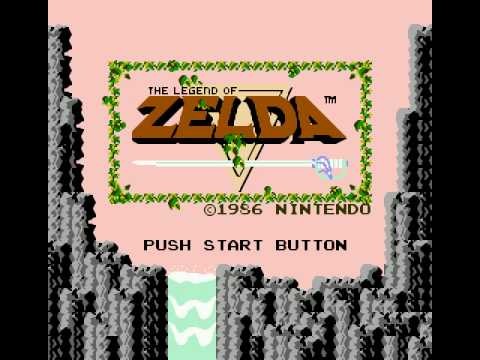 The Legend of Zelda: Bit Brigade, Ponte Vedra, The Great Sorcerer
Nostalgia doesn't have to be as simple as "hey, remember that one cool thing from my childhood that I preserved in amber and treasure beyond all measure wasn't that thing cool boy yeah wow." You can do things with nostalgia that transform it into something more than simple navel gazing. For example: Bit Brigade plays rock covers of NES soundtracks. That's a whole industry unto itself now, sure. But they also play those covers, while a member of the group speedruns a classic game. So now instead of a comfy "aww, I remember that song," you're witnessing a band trying to keep up with The Legend of Zelda as it's being broken, in real time, against the clock, live, in front of an audience. Now that's how you do nostalgia.
7 pm, High Water Mark, $7-10
Re-Run Theater: 1983—The Year in Videos In 1983, MTV was barely two years old and their programming of choice, the music video, was still primarily a promotional tool—simple, lip-synced commercials shot on smeary VHS to increase record sales. But 1983 was also the year that the artistic possibilities of the music video became apparent; by the end of that year, its Citizen Kane (as proclaimed by producer Quincy Jones) was unleashed upon the world. John Landis' Thriller blew the doors off popular culture just in time for Christmas, and MTV barreled straight through that opening, becoming one of the biggest influences on world culture for the remainder of the decade. This installment of Re-Run Theater puts that landmark year's best clips on the Hollywood's screen, including iconic imagery from the Eurythmics, Culture Club, Madonna, David Bowie, Duran Duran, and of course, Prince. BOBBY ROBERTS
7:30 pm, Hollywood Theatre, $7-9
Scarface, Cool Nutz
If there were a Mt. Rushmore for gangsta rap icons, one could definitely make a case for the inclusion of Scarface. His iconic voice and knack for consistently delivering soulful vitriol through a hardcore Houston, Texas, lens have made Scarface a virtual deity in the South, and his influence on hip-hop is celebrated just about everywhere else. Any lyricists who dabble in audacity, insanity, or reality owe him at least a nod of recognition—and only a precious few will be able to match his intelligent, street-level storytelling. Timeless classics like "Mind Playing Tricks on Me" from his Geto Boys days and solo anthems like "My Block" prove that his ghetto psychosis never strays from Southern-fried funk, making Scarface's hall-of-fame resumé; all the more sonically potent. CHRIS SUTTON
9 pm, Star Theater, $20
Strange Ranger, Dogbreth, Mo Troper
Beloved indie rock trio Strange Ranger play one of their final local shows before relocating to Philadelphia, with likeminded Seattle quartet Dogbreth and Portland power-pop staple Mo Troper on hand to round out the proceedings.
8 pm, Valentines, $5-10
SCRAP PDX Craft + Drink
SCRAP's alcohol-infused hangout moves to the Tonic for a new chapter in their ongoing mission to enjoy an evening of drinks & crafting with artistically minded people, whether they're experienced makers or ambitious novices.
7 pm, Tonic Lounge, $5-15
Robin Bacior, Mondegreen
Fresh off a performance at PDX Pop Now!, local singer/songwriter Robin Bacior brings her jazz-tinged folk-pop to the Doug Fir to celebrate the release of her latest full-length, Light It Moved Me.
9 pm, Doug Fir, $10-12
Dolphin Midwives, Amenta Abioto, Chloe Alexandra, Mulva Myasis
Portland-based musician Sage Fisher (AKA Dolphin Midwives) creates enchanting experimental music using layered harp and vocal arrangements. Tonight curates an evening of feminist experimental projects, with performances from Amenta Abioto, Chloe Alexandra, and Mulva Myasis.
8:30 pm, Holocene, $8
Kate Gavino
A signing event starring up-and-coming comics creator Kate Gavino, in honor of Sanpaku, her recently released graphic memoir.
7 pm, Books With Pictures
Becky Braunstein
The Portland comedian and host of the Funhouse Lounge's all-star stand-up showcase, "Becky with the Good Jokes," hits the Curious Comedy Theater to tape a special for a forthcoming Premium Cable Network Comedy Series spotlighting the best up-and-coming talent in the country.
7:30 pm & 9:30 pm, Curious Comedy Theater, $5
---
Thursday, Aug 30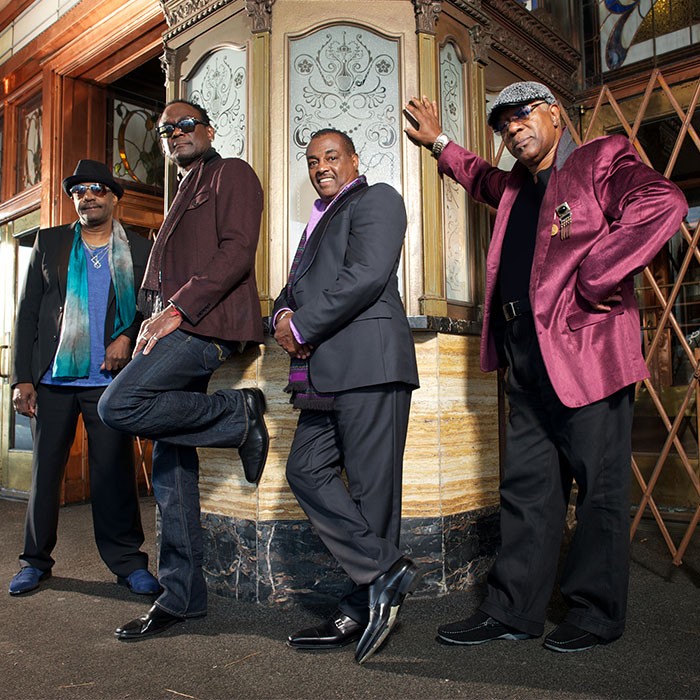 Kool & The Gang, The Village People
Every year the Oregon State Fair has all kinds of pleasant state-fair-type things to do—rides, animals, oversized vegetables—but the live entertainment can be… shall we say… dire. Not this year! Tonight, Kool and the Gang, AKA Jersey City's finest export (with apologies to Nathan Lane), will turn the Salem fairgrounds into a funk 'n' soul dance party with everlasting jams like "Ladies' Night," "Celebration," and "Jungle Boogie." Wait, and the Village People are opening? If you got ears and an ass, this is the place to be. NED LANNAMANN
7 pm, Oregon State Fairgrounds, free w/ State Fair admission
Margaret Cho
A sterling example in the tradition of hilarious women who have to deal with a lot of bullshit, Margaret Cho is among the smartest and sharpest comedians commenting on social issues today. Her comedy often focuses on Asian-American representation in media, her struggles with "not being Asian enough," and trashing Republicans. 
8 pm, Helium Comedy Club, $30-38
Cat-Chella: The Prids, Arctic Flowers, Vibrissae, Darkswoon, DJ Wednesday
Unlike its namesake festival, you won't have to drag yourself to the desert for Cat-Chella, the concert series benefiting local animal welfare nonprofits through the power of rock 'n' roll. All proceeds from this event will go to the Portland Animal Welfare Team, which provides free veterinary care to the pets of people experiencing houselessness. Please note: No actual felines will be in attendance. CIARA DOLAN
8 pm, Holocene, $10
Top Down Rooftop Cinema: Escape From New York
John Carpenter has made better movies than this over his long and incredibly varied career, and he's definitely made worse (cough—Ghosts of Mars—cough cough), but 1981's Escape From New York could be the most Carpenter of all Carpenter's films, the one most consistently peppered with the director's signature touches. If, by some weird happenstance, you haven't seen one of his films before (that's crazy), Escape is the best introduction, primarily due to Kurt Russell's career-defining performance as Snake Plissken. BOBBY ROBERTS
7 pm, Portland State University Parking Structure #2, $7-10
Rolling Blackouts Coastal Fever, Jo Passed
Quick-rising Melbourne band Rolling Blackouts Coastal Fever bring their infectious blend of jangly indie rock and guitar pop back through the Doug Fir for the Portland stop on a North American tour supporting their Sub Pop-issued debut, Hope Downs.
9 pm, Doug Fir, $13-15
Cool Kids Patio Show
The Doug Fir patio hosts one of the finest free stand-up showcases in town, paired perfectly with some of our city's best singer/songwriters. This time, Solvents provides the sounds while Alex Falcone, Corina Lucas, and Kate Murphy bring the laughs. Hosted by Andie Main.
6 pm, Doug Fir, free
JPEGMafia, Donte Thomas
Baltimore-hailing rapper Barrington DeVaughn Hendricks (AKA JPEGMafia) brings his experimental style down to Peter's Room in support of his 2018 album, Veteran.
8 pm, Peter's Room at the Roseland, $15-18, all ages
Superorganism, Yuno
Superorganism is probably one of the first bands born from intercontinental Skype sessions. Orono Noguchi moved from Japan to Maine as a teenager in the hope of attending college in the US, and discovered the New Zealand-born, London-based band the Eversons through YouTube recommendations. On a visit home to Japan she saw the group perform, and they struck up a friendship and collaboration that's still maintained almost entirely online. After dropping the super-popular single "Everybody Wants to Be Famous" in January, the eight-member collective released their self-titled debut LP as Superorganism. With Beck-inspired samples of cash registers, birds chirping, and children's laughter contrasting sharply against Noguchi's numbed vocals, it's a kind of pop that captures both the sensory overload and ennui of the internet age. CIARA DOLAN
8:30 pm, Wonder Ballroom, $17-20, all ages
Don't forget to check out our Things To Do calendar for even more things to do!