For many of Portland's residents, Labor Day signals an end to summer. Of course, summer doesn't really end once September rolls around. Climate change has made sure of that shit. But while it's not the end, it's certainly a great excuse to enjoy one big extended weekend to help steel ourselves for all the gray and rain that's on the way. Speaking of rain, some of the purple kind is falling in Portland this weekend, and they're not the only funk legends taking it to the stage, either. There's also superheroes kicking ass in our public parks, a wide variety of free, filling, and uplifting festivals to attend, and that's just a fraction of what's on the menu for Labor Day weekend; hit the links below and load your plate accordingly.
---
Jump to:
Friday
|
Saturday
|
Sunday
|
Labor Day
---
Friday, Aug 31
The Revolution
It's been over two years since we lost Prince—and ever since, the world's been a little less joyous and a little less funky. Thankfully, Prince's all-star collaborators The Revolution are still with us—and still playing the music that helped make albums like Purple Rain so goddamn perfect. This week they're coming through Portland, and you owe it to yourself—and the memory of Prince Rogers Nelson—to go and dance your ass off. ERIK HENRIKSEN
9 pm, Crystal Ballroom, $35-40
Margaret Cho
A sterling example in the tradition of hilarious women who have to deal with a lot of bullshit, Margaret Cho is among the smartest and sharpest comedians commenting on social issues today. Her comedy often focuses on Asian-American representation in media, her struggles with "not being Asian enough," and trashing Republicans
Fri-Sat 7:30 pm & 10 pm, Sun 7:30 pm, Helium Comedy Club, $30-38
The Show PDX
The Show PDX brings an array of the city's best hip-hop talent through Peter's Room for an all-ages showcase. With performances from Cool Nutz, Mic Capes, Serge Sever, Mic Crenshaw, Sleep, Vursatyl, and more.
8 pm, Peter's Room at the Roseland, $7, all ages
Jade Bird, Field Report
Here's a list of the things up-and-coming English singer/songwriter Jade Bird has done before releasing a full-length album: She has toured with Colter Wall, First Aid Kit, and Brandi Carlile. She's played multiple late-night talk shows. She's covered Johnny Cash, Alanis Morissette, and Dua Lipa, among others. She's released some new singles, videos for those singles, and acoustic versions of those singles. And most recently, she's been the subject of a mini-documentary called Something American—the same name as her solid 2017 EP. What does this fascinating and carefully orchestrated rollout mean? It means there's a team of people out there who think big things are on Jade Bird's horizon. When you listen to her heartfelt and super-tuneful take on roots-rock—think the elegance of Neko Case meets the grit of Lydia Loveless—it's not hard to hear where they're coming from. BEN SALMON
9 pm, Doug Fir, $14-16
Rod Stewart, Cyndi Lauper
Like so many artists his age, Rod Stewart doesn't have much to prove to anyone. Whether as frontman for the Faces or as a solo artist, he's done and seen it all by this point—enough to warrant a Las Vegas residency, like the one he just wrapped up this year. But unlike a lot of septuagenarian musicians, Stewart still has a fair amount of petrol in his tank. His voice, though dulled a bit with age, still has a lot of power to it, as proven by the charming single "Didn't I" that was recently released as a precursor to a new album. And, in defiance of God's will, he still spends nearly every year on the road, knocking out a set of the classics and making men and women of all ages weak in the knees. Let us once more bask in all his glory. ROBERT HAM
7:30 pm, Sunlight Supply Amphitheater, $24-500
Gaytheist, Geoff, Maximum Mad
If the music of Gaytheist were a vehicle, it would be a semi, late on its delivery, blazing down I-5, the speed limit only a laughable suggestion as the trucker begins to have Tron-like hallucinations from 38 hours of no sleep and caffeine-pill cocktails. With only three members, Gaytheist leaves you wondering how they create such a heavy, intricate layering of sound. CAMERON CROWELL
9 pm, (The World Famous) Kenton Club, $10
Alien Boy, Surfer Rosie, Drowse
Alien Boy's debut LP, Sleeping Lessons, wastes no time letting you know what you're in for. Like the panicked swirls that introduce the Cure's Pornography or the dense rush that yanks listeners into My Bloody Valentine's Loveless, the plangent cry of overlapping guitars in the first minute of "Somewhere Without Me" erases uncertainty: There are heavy feelings here, and they will devastate. CHRIS STAMM
7 pm, Black Water Bar, $6, all ages
Can't Hardly Wait
The '90s were bewildering. There seemed to be no real reasoning behind why things got popular, shit just... happened! Hypercolor shirts? Sure! Big Bad Voodoo Daddy? So money, baby! JNCO jeans, Space Jam, Kazaam... if the '90s had a thesis, it was "fuck it." And as the '90s began its shrugging, neon-and-flannel drenched sunset, what (amazingly) poked its head over the horizon was a teen comedy renaissance. After John Hughes abandoned his kingdom for shitty kids flicks, '90s teen movies were more like Menace II Society and The Doom Generation than Some Kind of Wonderful. And into that vacuum stepped some of the genre's best entries: Clueless, 10 Things I Hate About You, American Pie, and this film, the closest the '90s ever got to having its own American Graffiti. It's not the best of this graduating class, but possibly the most likable, due to its cast (arguably the decade's best teen ensemble next to Dazed and Confused) its pacing, and its good-natured twist on that '90s thesis: When this movie says "fuck it," it actually feels good to go along with it. BOBBY ROBERTS
7:30 pm, Hollywood Theatre, $7-9
Oregon Symphony
A recording of the Symphony performing Gabriel Kahane's commissioned work emergency shelter intake form, a piece created after researching poverty and homelessness, featuring vocalists Holcombe Waller, Holland Andrews, Measha Brueggergosman, Kahane, the Maybelle Community Singers, and the Chorus of Inconvenient Statistics.
6 pm, Arlene Schnitzer Concert Hall, free, all ages
Iconoclast: Old Town PDX Street Festival
The Old Town Community Association throws a two day street fair celebrating the culture of the neighborhood, with over 40 vendors and makers and live music from local artists and musicians.
Fri 4 pm, Sat 2 pm, Old Town/Chinatown, free
---
Saturday, Sept 1
Taste of Latinoamérica
What better way to usher in the last days of summer (September is still summer in Oregon, right?) than with a belly full of delicious food from across Latin America? Oaxacan tlayudas, fried plantains, Haitian beef stew, mole, tamales, churros, cubanos—the only problem with Portland Mercado's fourth annual Taste of Latinoamérica is knowing where to begin. This year, the event will feature Aztec dancing, salsa lessons, live cumbia music, and a variety of other performances by Latino artists. ALEX ZIELINSKI
noon, Portland Mercado, free, all ages
Deathlist, Dovecotes, Elizas
Portland music scene staple Jenny Logan brings prolific guitar-driven rock outfit to Turn! Turn! Turn! to celebrate the release of the band's latest EP.
8 pm, Turn! Turn! Turn!, $7
The Regrettes, Kid Bloom
We could all learn a lesson or two from Los Angeles' brutally honest punk band the Regrettes—lessons like it's always better to speak your mind, music is generally better when it's louder, and there's no such thing as too young. The band self-released their debut EP Hey! in 2015 when singer Lydia Night was just 14 years old, and caught the attention of Warner Brothers Records. In 2017, they released their first full-length, Feel Your Feelings Fool! Night delivers unapologetic lyrics with just the right amount of sarcasm over melodies that teem with infectious pop hooks, catchy guitar riffs, tight punk drums, and youthful rebellion that updates the classic riot grrrl sound. DELANEY MOTTER
5 pm, Holocene, $13-15, all ages
8th Annual Arab Mahrajan Festival
For the eighth straight year, the Arab American Cultural Center of Oregon transforms Oaks Park into a jubilant celebration of Arab heritage, featuring authentic food, live music from Raid Alasmar, dance, art exhibitions, poetry readings, kids activities, and much more.
11 am, Oaks Amusement Park, free, all ages
Woolen Men, Table Sugar, Mope Grooves
Every scene has at least one band like the Woolen Men—they release many records and play seemingly every show. The Portland trio's new album, Post, recalls the mid-'80s period when REM and the Feelies turned post-punk into something gentle and warm and inviting. It's a fall album for people who like the Fall, and it's one of the best things I've heard this year. CHRIS STAMM
8 pm, American Legion Local 134
Let's Eat Grandma, Odetta Hartman
Childhood friends Rosa Walton and Jenny Hollingworth of Let's Eat Grandma were just 17 when they released their wonderfully strange 2016 debut I, Gemini. On their new sophomore album, I'm All Ears, Walton and Hollingworth forgo some of the unfiltered whimsy of their first LP—which included siren-like scream-singing, batshit recorder melodies, and song titles like "Sax in the City"—to focus on more mainstream pop-friendly hooks that call to mind CHVRCHES and Hounds of Love-era Kate Bush. I'm All Ears is great for listless dancing and people who love British accents: "I'm only 17," they sing on "Hot Pink," "I don't know wot yew mean." CIARA DOLAN
9 pm, Doug Fir, $12-15
Hands Up: 7 Playwrights, 7 Testaments
The August Wilson Red Door Project is bringing back the revered Hands Up, a monologue set commissioned in the wake of Michael Brown and John Crawford III's murders. Each of the seven testaments were created by individual Black playwrights. Past runs have sold out quickly, so get your free tickets in advance. EMILLY PRADO
7:30 pm, Rex Putnam High School, free w/ RSVP
Mini Blinds, Plastic Cactus, Pool Boys
Portland indie pop quartet Mini Blinds bring their infectious sounds up to the Fixin' To to celebrate the release of their latest EP, .Dust. Likeminded locals Plastic Cactus and Pool Boys round out an all-around excellent bill.
8 pm, The Fixin' To
Club Nitty Gritty
If you're looking for a dance night that sets the evening on fire, check out Club Nitty Gritty, hosted by the always down for a good time DJ Action Slacks (Shannon Wiberg). She's been pounding the turntables for years with righteous choices in down-home dirty soul—the kind with raw sax and voices that wail and scratch.
9 pm, (The World Famous) Kenton Club, $5-7
Flash Gordon
December 5, 1980 is a very notable date in film history—it was the day that camp ascended to unassailable art. Before that Friday, the term was a synonym for clumsy, failed ambition, earnestness gone sour and turned to kitsch. And then, Dino DeLaurentiis, inspired by Star Wars and holding the rights to the property George Lucas wanted to make in the first place, plugged "camp" into Queen guitarist Brian May's amplifier stack, fed "camp" through designer Danilo Donati's sewing machines, and firehosed "camp" through cinematographer Gil Taylor's camera lens, with the resultant mess expansively splattering the meaning of the word all over the delirious circus of ridiculousness barely holding its orbit around the lunkheaded, beefy majesty of Sam J. Jones as Flash (ah-aaaaahhhhh!) Gordon, and praise Ming, cinema itself was forever altered. BOBBY ROBERTS
8:30 pm, Mission Theater, $3-4
Ezra Bell, Kiki & the Dowry, Maurice & the Stiff Sisters
Longtime local scene staple Ezra Bell bring their soulful blend of swing and R&B-tinged folk back to Mississippi Studios for a hometown headlining show.
9 pm, Mississippi Studios, $10
---
Sunday, Sept 2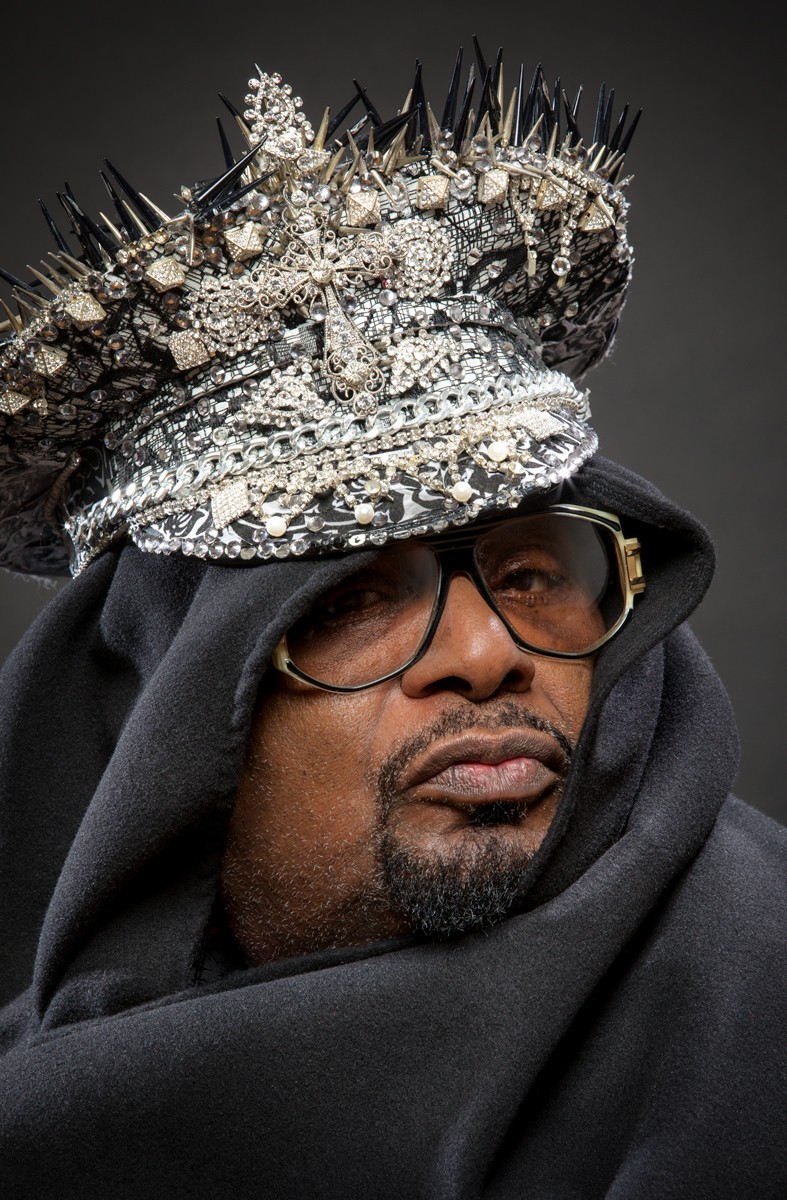 George Clinton & Parliament-Funkadelic
When I was 17, my friends and I squeezed ourselves into a It just takes one listen to "Maggot Brain" to understand the genius of George Clinton and the rotating cast of backing musicians that make up Parliament-Funkadelic. And though his 1970s heyday might be long gone, the septuagenarian funk legend hasn't lost his magnetism—anybody who doubts that should watch his NPR Music Tiny Desk Concert from January, which is an explosion of psychedelic soul grooves and joyful energy, with Clinton's own grandchildren serving as his backup singers. CIARA DOLAN
9 pm, Crystal Ballroom, $35-40
LaFemme Magnifique International Drag Pageant
Darcelle, the grand dame of Portland drag, returns with another visually stunning and hilariously fabulous installment of the La Femme Magnifique International Pageant. Gorgeously attired contestants strut their hot stuff in categories such as "Black & White," evening gown, talent, and Las Vegas showgirl—all vying for the coveted crown of the most glamorous female impersonator in the world! WM. STEVEN HUMPHREY
6 pm, Oregon Convention Center, $35
Cherry Glazerr, Savilá
Beginning with her 2014 debut Haxel Princess (which was released when she was still in high school), Clementine Creevy of Cherry Glazerr has proven her mastery of scorching punk anthems about periods, grilled cheese, and teenage girlhood. The band's last album, 2017's Apocalipstick, polishes the grunge without losing Creevy's fire-breathing vocals and unhinged guitar riffs. CIARA DOLAN
9 pm, Mississippi Studios, $12-15
Killing Joke
For English post-punk legends Killing Joke, it took the death and subsequent funeral of a former bassist to bring the founding lineup back together again. Still widely considered to be some of their finest work, the dismal yet danceable intensity of the band's first three albums has influenced everyone from My Bloody Valentine mastermind Kevin Shields, to LCD Soundsystem founder James Murphy. Shields calls Geordie Walker's guitar sound "monstrous," while Murphy rhythmically references a Killing Joke song on LCD's debut single "Losing My Edge." With October marking exactly 40 years since their formation, let's hope Killing Joke hasn't yet lost their edge. BEN WEINSTEIN
8 pm, Star Theater, $30
Soul Vibrator & Wonder Woman
Do not let summer escape without going to at least one flick from the great Portland Parks and Recreation's Summer Movie Series. And my personal suggestion? Watch 2017's Wonder Woman (starring the great Gal Gadot) outside at the (also great) Overlook Park! This hilly, bucolic park literally overlooks the Willamette and city skyline, making it one of my parks of choice. Pair that with that amazing beach battle scene where Amazonian warriors make mincemeat out of some real nasty rat bastards, and you've got a summer night worth remembering. WM. STEVEN HUMPHREY
6:30 pm, Overlook Park, free, all ages
Robin Bacior
Fresh off a performance at PDX Pop Now!, local singer/songwriter Robin Bacior brings her jazzy blend of folk-pop to Music Millennium for an in-store performance celebrating the release of her latest full-length, Light It Moved Me.
5 pm, Music Millennium, free, all ages
Chapter Mag's Creative Cultivation Dance Party V
Chapter Mag and the Pabst Sound Society join forces to put on the fifth Creative Cultivation dance party. Besides excellent DJ/producer Jared Jackson (of the Soulection collective), the rest of the lineup comprises regional gems. Hosted by Fountaine, the show will feature Seattle's space-aged soul singer SassyBlack, 22-year-old rapper KayelaJ and Portland stalwart DJ VNPRT. There will also be an art installation created by Santigie of local R&B/hip-hop act Tribe Mars. JENNI MOORE
8:30 pm, Holocene, $7-10
Samurai Rebellion
The awesome Toshirô Mifune (Yojimbo) stars in Masaki Kobayashi's story of a samurai family torn apart by their asshat clan lord. For most of the film, Mifune slowly simmers with suppressed anger, but he goes all sorts of apeshit in the end--in other words, his sword gets pretty bloody. And in even more other words, this is one of those rare "family dramas" that's actually interesting. ERIK HENRIKSEN
7 pm, Hollywood Theatre, $7-9
---
Labor Day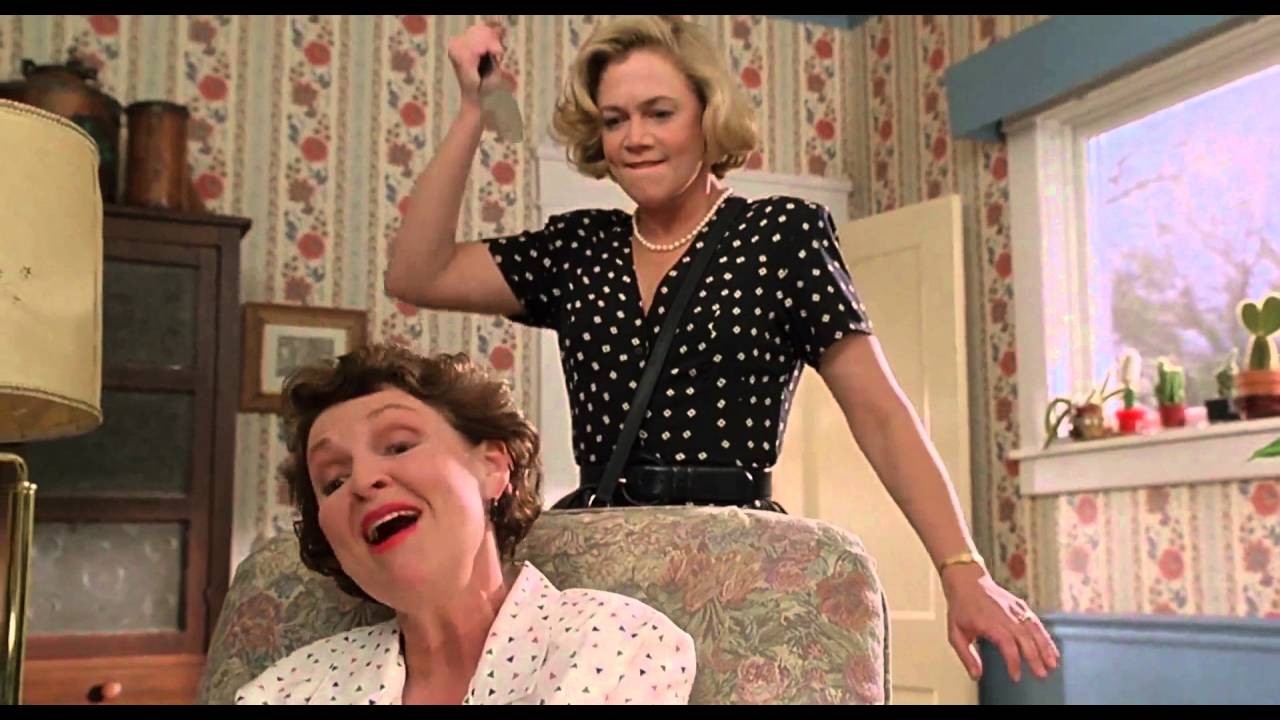 Serial Mom
Kathleen Turner is enjoying a pop culture resurgence thanks to a recent interview in Vulture, taking (deserved) shots at Nicolas Cage, Burt Reynolds, Elizabeth Taylor, and the entire cast of Friends. This has led more than a few folks to go digging into her back catalog, beyond the obvious choices of Body Heat and Romancing the Stone. Mondo Trasho's screening of Serial Mom in 35mm is a really good intro to Turner, especially if you're coming off that interview. Written and directed by John Waters, Serial Mom puts Turner in the sort of meaty lead role the Prince of Puke would normally reserve for his muse, Divine—and Turner makes the absolute most of the opportunity, fully committing to this freakshow and giving what might have otherwise been an overall slight black comedy about making celebrities out of murderers some real satirical bite. BOBBY ROBERTS
7:30 pm, Hollywood Theatre, $7-9
Labor Day Cookout
There are Labor Day cookouts, and then there's Olympia Provisions enlisting the help of Stumptown Coffee and G-Man Brewing to grill up some ribs, serve up some cold brew cocktails, and throwin' some ol' cornhole, too.
noon, Olympia Provisions Public House Eatery, free
Dropbox Derby
The 2nd Annual Dropbox Derby invites you to spend Labor Day on the Eastbank Esplanade where you'll be treated to live music from Los Palmeros, the Ukeladies PDX, and the Last Regiment of Syncopated Drummers, along with drinks and food from an array of local vendors, all while watching 20 teams of builders, artists, and designers as they compete in a design-build challenge tasking them with creating a unique themed work out of salvaged materials in a race against the clock.
10 am, Eastbank Esplanade, free
Art in the Pearl
The 22nd annual celebration of international and local art, transforming Labor Day weekend into a giant open-air gallery featuring works from over a hundred artists from the United States and Canada, providing opportunities for attendees to not just experience the creative talents and voices on display, but to talk with them and share their own questions and experiences.
North Park Blocks, free, all ages
Raiders of the Lost Ark
Maybe the most perfectly constructed film in cinema history. Maybe. I'm sure someone out there has an argument on deck, but I'm betting their champion of choice doesn't include a giant pit of snakes; a fight inside, on top of, and hanging off the front of a truck at 50 mph; a holy box that melts Nazi faces like Totino's Party Pizza; and—most importantly—the presence of peak Harrison Ford in all his sweaty, smirky, silly-yet-sexy glory. BOBBY ROBERTS
Mission Theater, see Movie Times for showtimes, $3-4
Don't forget to check out our Things To Do calendar for even more things to do!