---
Jump to:
Friday
|
Saturday
|
Sunday
---
Friday, Sept 7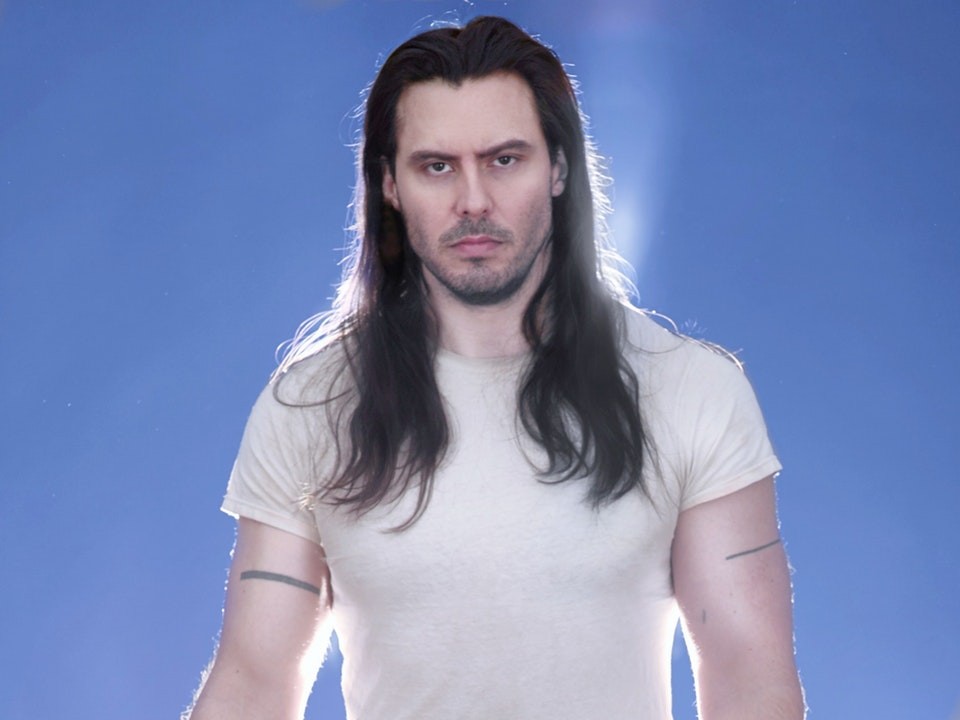 Andrew W.K.
Fresh off "The Party Never Dies" Tour and a 50-state speaking tour that brought him though Revolution Hall in 2016, America's favorite party enthusiast returns to the old Washington High School grounds for an all-ages show supporting his latest full-length, You're Not Alone. (9 pm, Revolution Hall, $25, all ages)
Portland Thorns vs. Seattle Reign
The Seattle Reign head back down to Providence Park to take on the Thorns in a final regular season match that will decide which side gets to host a semi-final fixture in the NWSL Playoffs. (7 pm, Providence Park, $15-70)
Star Wars: A New Hope In Concert
The Oregon Symphony plays one of the most influential film scores of all time live, timed perfectly to picture during a hi-def screening of 1977's Star Wars (or, to be more accurate for the die-hard fans reading, the 2012 blu-ray cut of the film). (Fri-Sat 7:30 pm, Sun 2 pm, Arlene Schnitzer Concert Hall, $32, all ages)
Nick Thorburn
Prolific Canadian musician and artist Nick Thorburn (Unicorns, Islands) swings through Floating World Comics celebrate the release of his debut graphic novel, Penguins. (6 pm, Floating World Comics, free)
In the Cooky Jar: 8th Anniversary
DJ Cooky Parker is, straight-up, one of the best DJs in Portland history. Call it hyperbole, call it what you will, it's the goddamn truth: Cooky is responsible for more sweat poured on acres of Portland dancefloor than almost any other jock that's ever come through this city, and he's throwing himself an anniversary shindig at the Eagles Lodge, with help from his friends Callie Danger and DJ Void. Bring some food for the Oregon Food Bank and get a discount at the door. Bring your best rug-cutting shoes, too. You're gonna need 'em. (9 pm, Eagles Lodge, $5 w/ food donation, $7 w/out)
Ron Artis II & The Truth
The Hawaii-hailing band and Pickathon 2017 stand-out brings their soul, funk, blues, and jazz sounds back through town for a headlining show at the Jack London Revue. (9:15 pm, Jack London Revue, $15)
Slow Jam: R&B Dance Party
The minds behind Tribute Night slow things down with this month's installment, serving up the finest in R&B hits, remixes, and rarities. Take advantage of a themed photo booth while grooving along to timeless classics from Janet Jackson and TLC, newer stuff from Bryson Tiller and the Weeknd, and everything in between. (9 pm, Holocene, $10-12)
Jason Isbell & the 400 Unit, Aimee Mann
The former Drive-By Trucker brings his blend of roots-rock, country, and Americana back to town for a headlining show at the Oregon Zoo. Beloved pop and rock singer/songwriter Aimee Mann rounds out the bill. 7 pm, Oregon Zoo, $39.50-99.50, all ages)
Dim Sum Tapas
Plaza Del Toro's eighth edition of their Dim Sum Tapas series continues with contributions from Langbaan chef Brandon Hirahara, inspired by his 14 years in kitchens including Genoa, Aviary, and restaurants in his home state of Hawaii. PaaDee's Jon Lewis is creating cocktails for the event, and Plaza's pastry chefs Ashley Claybaugh and Mary Silvfen contribute desserts as well. (6 pm, Plaza Del Toro, $5-25)
Jessa Reed, Aaron Woodall
The Siren hosts an evening of stand-up with the comedians and hosts of the Mormon And The Meth-Head podcast. (7 pm, Siren Theater, $20)
---
Saturday, Sept 8
Rose City Comic Con
Portland's annual celebration of all things pop-culture returns for its biggest year yet—yes, even bigger than the previous year, which was also its biggest year yet—featuring appearances from David Tennant, John Barrowman, Evangeline Lilly, Felicia Day, Karl Urban, Val Kilmer (Iceman!!) and a slew of other artists, creators, voice talent, and celebrity guests from the realms of comics, film, gaming, animation, and sci-fi. (Sat-Sun 10 am, Oregon Convention Center, $30, all ages)
The Undisputable Geniuses of Comedy
Portland comedy is better than ever—and in this one-of-a-kind show you'll see Portland's funniest people (and hilarious up-and-comers) all on one stage. Stand-up comedians, sketch comedy, and acts that defy description…all featuring Portland's local "undisputable" geniuses! With stand-up from Mohanad Elshieky, Carter Anderson, Corina Lucas, Amanda Arnold, Riley McCarthy, Kate Murphy, Katie Nguyen, Neeraj Neeraj Srinivasan, Debbie Wooten, and Alex Falcone, along with sketch comedy by Shelley McLendon & Sedan. Hosted by Nariko Ott. (8 pm, Revolution Hall, $17)
Eyelids, Deathlist, Mink Shoals
Local indie rock and guitar pop juggernaut Eyelids head up to St. Johns to play their only Portland show of the year and celebrate the release of their latest record, Maybe More. (8 pm, The Fixin' To)
Portland Picnic
Sure, the city is pretty well known for its beer, and its numerous beer festivals, but you know—this region is really good with wine, too, and Portland Picnic is a giant daylong wine tasting festival, including food, live music, children's activities, a visit from Rojo the Llama, and a grape stomping competition. (11 am, Westmoreland Park, free)
Tropitaal: A Desi-Latino Soundclash
DJ Anjali & the Incredible Kid set the Goodfoot floor on fire with a night of Tropitaal, blending the hottest sounds of India and Latin America together into one epic dance party. (10 pm, Goodfoot, $6)
Rise for Climate, Jobs, and Justice in PDX
Join the Oregon Just Transition Alliance and others at this rally to bring attention to an intersectional US climate movement and to advocate for progressive, environmentally sound policies. More info at facebook.com/ORJTA. (noon, Glenhaven Park, free) EMILLY PRADO
Portland Lager Festival
It's pretty fun to say "Zoiglhaus" out loud. It's likely even more fun to go to Zoiglhaus' pop-up beer garden and partake in the golden deliciousness of their first ever Portland Lager Festival, featuring over 20 lagers from around the world. Admission includes a limited edition glass and 10 drink tickets, and you can buy some house-made brats and dogs to go along with all that brew. (noon, Zoiglhaus Brewing Company, $20-25)
Get Out
Although first-time writer/director Jordan Peele is known primarily as a sketch comedian, Get Out is not a comedy. After the film was nominated as one for a Golden Globe, film writers started a little Twitter brushfire over whether or not the nomination made sense (it doesn't), prompting Peele to respond: "At the end of the day, call Get Out horror, comedy, drama, action, or documentary, I don't care. Whatever you call it, just know it's our truth." While Get Out is frequently funny in a gallows humor sort of way, it's not a comedy. It's not a doc either, despite being built on the undeniable truth that America has never stopped fearing, fetishizing, and commodifying Black people. And even if the film's plot didn't steer hard into metaphysical sci-fi grotesquery—crashing into unnerving surreality like a stray deer darting into the road—the truth that anchors Get Out lends its scares both potency and resonance. It's not only a full-blown horror film, but one of the genre's all-time best. (7:30 pm, Hollywood Theatre, $7-9) BOBBY ROBERTS
Clackamas County On Tap & Uncorked
People in Portland definitely love to make their little jokes about that big ol' county to the Southeast of the city, containing more than its fair share of boonies. But you know what, Clackamas uses those boonies quite well, to craft some of the state's most delicious spirits, and among the roses in the Sara Hite Memorial Garden, you can discover for yourself just how many great beers, wines, ciders, and spirits there are in Clackamas. Admission includes a souvenir glass. (11 am, The Milwaukie Center, $15)
Belmont Street Fair
Belmont shuts down between SE 33rd and SE 39th, allowing crowds to take to the streets and enjoy an afternoon of shopping, music, food, and fun for the entire family. (11 am, SE 33rd & Belmont, free, all ages)
---
Sunday, Sept 9
Star Trek II: The Wrath of Khan
In 1981, a guy who had never seen Star Trek before was given the job of rescuing the series from its creator Gene Roddenberry, whose titanic ego and pretension led to 1979's Star Trek: The Motion Picture being a disappointing, overpriced mess of a movie that played like a remake of an old episode (which it was). So Nicholas Meyer, then known primarily for writing and directing one movie—the sweetly batshit romance/thriller Time After Time (H.G. Wells kills Jack the Ripper in '70s San Francisco!)—was given half of the previous film's budget, about four sets, about 300 yards of burgundy fabric, and was told "go get 'em, kid!" Meyer then decided to make an old-school naval thriller that was also a Shakespearean revenge flick, that was also a direct sequel to a semi-decent episode from Star Trek's first season, that never put the hero and the antagonist in the same room together even once, and then brazenly killed off the series' most beloved character in the climax. Naturally, it became the best Star Trek film ever made, and the measuring stick by which literally every other film in the series would be measured, and fall short. (7:30 pm, Hollywood Theatre, $7-9) BOBBY ROBERTS

KPSU + HOTLIPS Block Party
The HOTLIPS on Hawthorne shuts down its parking lot and turns up, real loud, for an afternoon of pizza, partying, and pinball, all scored to live music from some of Portland's best bands, including Surfer Rosie, Being Awone, Chain, Haste, and Fossa Club (3 pm, HOTLIPS on Hawthorne, free, all ages)
Mike Epps
Helium hosts a weekend of stand-up with the talented and likable comedian and actor out of Indianapolis, known for his roles in The Boondocks, Friday After Next, and The Hangover, as well as his brand new memoir, Unsuccessful Thug. (7:30 pm & 10:15 pm, Helium Comedy Club, $40-55)
Homegrown Smoker and Shoofly Benefit Pop-up
Chow down on a robust vegan menu prepared by Homegrown Smoker and Shoofly pies by the slice at this pop-up and video series showcase hosted by Better Eating. Hear from the team behind the series, see their work, and learn more about this organization which seeks to inform future generations of vegans. (11 am, Jet Black Coffee Company, free) EMILLY PRADO
Robert Ellis, Anna Tivel
The Houston-hailing singer/songwriter brings his blend of storytelling country and pop-tinged Americana to the Mississippi Studios stage for the Portland stop on a headlining tour. Likeminded local artist Anna Tivel rounds out the bill. (8 pm, Mississippi Studios, $12-14)
Bibster
Horrorcore rapper and Oregon native Bibster brings his unrelenting flow to the Paris Theater for a hometown headlining show. (6 pm, Paris Theater, $12-15, all ages)
O-Town
Jesus Christ has it really been almost 20 fucking years since MTV's first season of Making the Band? That's horrifying. Time comes for all of us, even those of us who rose to fame in frosted tips and vinyl outfits, stepping and crooning through hits like "Liquid Dreams" and "All or Nothing." We should enjoy its bubblegum charms while we still can. (8 pm, Star Theater, $20-40, all ages)
Chris Shiflett, Brian Whelan
Dave Grohl is such an omnipresent rock star, sometimes it's easy to forget that those other Foo Fighters have lives and interests of their own. Heck, sometimes it's easy to forget there are other guys in the band. But there are, and Chris Shiflett is one of them. He plays guitar in the Foos, and he did the same in the punk bands No Use for a Name and Me First and the Gimme Gimmes. But right now, Shiflett is exploring his interest in twang. There are lots of good bands that do this well, but Shiflett holds his own as both a songwriter and roots-rocker, providing another perspective into the mind of a guy who can usually be found outside the spotlight. (7 pm, Landmark Saloon, $12) BEN SALMON
Slutwalk Portland 2018
Show up in support of your local sex workers at this inclusive educational rally with speakers, raffle prizes, and more. Open to all ages, genders, abilities, and races. (3 pm, PSU Park Blocks, free, all ages) EMILLY PRADO
Cut Copy
The acclaimed Australian electronic music outfit headed up by Dan Whitford bringing their dancey blend of synth-pop back across the Pacific for a North American tour supporting their fifth studio album Haiku From Zero. (9 pm, Wonder Ballroom, $28-30, all ages)
Don't forget to check out our Things To Do calendar for even more things to do!