---
Jump to:
Monday
|
Tuesday
|
Wednesday
|
Thursday
---
Monday, Sept 24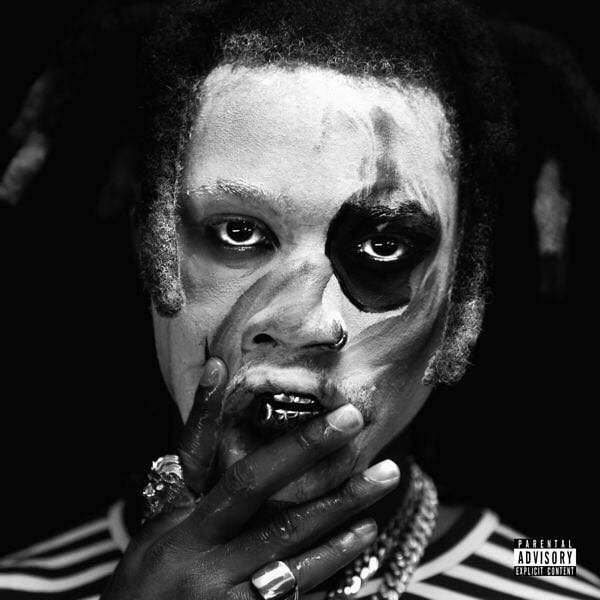 Denzel Curry
Fresh off a tour with A$AP Ferg, Miami hip-hop artist Denzel Curry brings his acclaimed live show back through Portland for a sold out show at the Hawthorne Theatre supporting his latest album, TA13OO. (8 pm, Hawthorne Theatre, $18.50-22, all ages)
Strfkr
STRFKR: It stands for Starfucker. At one time, the name gave Josh Hodges and Co. a little trouble. They changed it up, but in the end they always returned to their Starfucker source. Touring to celebrate the 10-year-anniversary of their first release, the self-titled album Starfucker, STRFKR wants nothing more than to play their dancey idiosyncratic pop-synth songs as many times as we'll still them. I've got nothing but love for this crew. (9 pm, Doug Fir, $27.50-30, all ages) SUZETTE SMITH
Bob Moses
The quick-rising Canadian electronic music duo headed up by Tom Howie and Jimmy Vallance swing through the Wonder Ballroom for the Portland stop on their "Battle Grounds" Tour. (8:30 pm, Wonder Ballroom, $30, all ages)
Jonathan Wilson, William Tyler
Don't make the mistake of relegating Jonathan Wilson to the position of second banana: Despite playing in the backing band for Roger Waters—and singing the David Gilmour parts—and serving as producer for Father John Misty, Conor Oberst, and others, Wilson's solo work is a bounty of far-out delights. All three of his albums for Bella Union are epic double-disc affairs, and explore the far-ranging facets of psychedelic music. The newest, Rare Birds, turns away from the laidback caterpillar smoke-ring sounds of its predecessors in favor of a more yacht-pop vibe with new-age oriented material (to give you an idea, the guest credits include Lana Del Rey and Laraaji). Live, Wilson is in command of truly transporting sound; expect a crack band of seasoned vets and lengthy jam sections. (8 pm, Mississippi Studios, $20-24) NED LANNAMANN
Thelma & Louise
When Thelma and Louise released in 1991, the poster's tagline read "Somebody said get a life... so they did," which is an... interesting means of selling this amiably heartbreaking road movie about two put-upon Texas women (Susan Sarandon, Geena Davis) just trying to drink a little, dance a little, smoke a little, and enjoy their low-key vacation without every single goddamn man in the world getting in the way and fucking everything all to hell. Callie Khouri's screenplay is beautifully foolproofed against director Ridley Scott's predilection toward missing the point, and the performances by Sarandon and Davis are arguably the best either gave in their long, celebrated careers. (7 pm, Hollywood Theatre, $7-9) BOBBY ROBERTS
Ryley Walker, Health & Beauty
The Chicago singer/songwriter bring his lush blend of shapeshifting folk, psych, and blues rock back to Bunk Bar for an intimate Portland show supporting his latest full-length, Deafman Glance. (9:30 pm, Bunk Bar, $15)
DakhaBrakha
With their matching red-and-black outfits and tall wool hats, DakhaBrakha hypnotized the crowds at Pickathon last month with bewitching sets centered around the chants of Olena Tsybulska, Iryna Kovalenko, and Nina Harenetska. Though they've got roots in Ukranian folk, DakhaBrakha draws from a hodge-podge of styles that's anchored by warbling melodies and percussive elements like goblet drum and table, along with the dissonant sounds of didgeridoo and cajón. The group's avant-garde aesthetic and self-described "ethno-chaos" sound have attracted curious audiences the world over, and this stop at the Aladdin Theater is sure to be a spectacle of otherworldly proportions. (8 pm, Aladdin Theater, $20-24, all ages) RYAN J. PRADO
---
Tuesday, Sept 25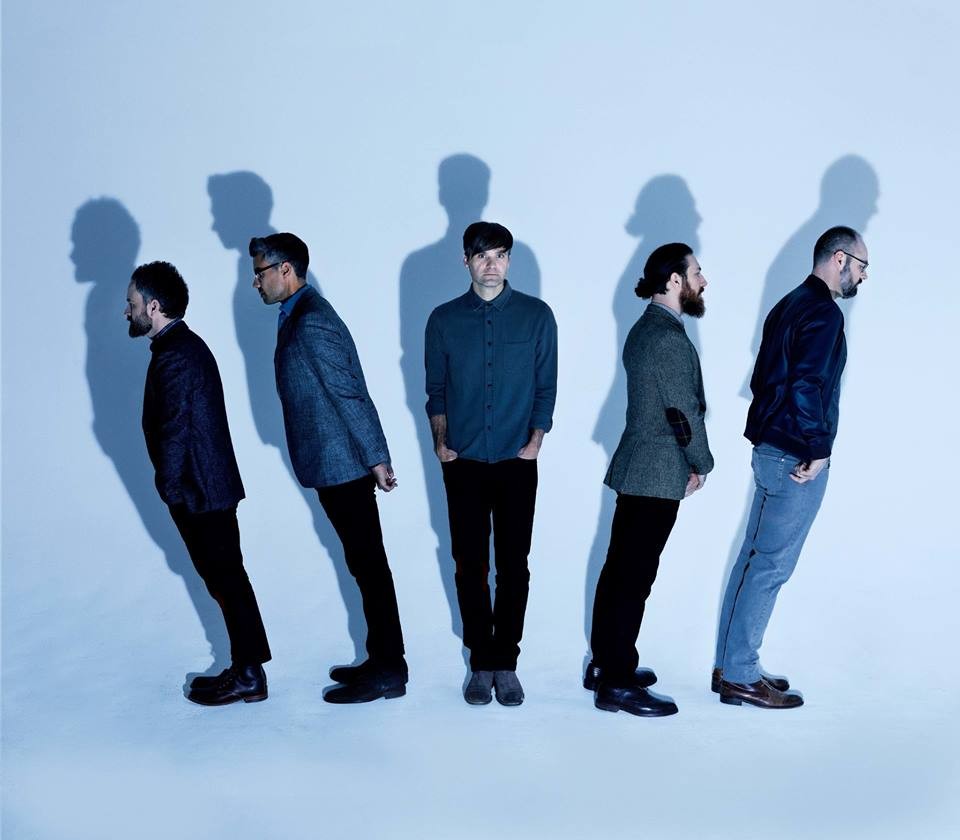 Death Cab for Cutie, Charly Bliss
Indie rock pioneer Ben Gibbard and his long-running band out of Seattle make their way back to Portland for a headlining show supporting their eagerly awaited 9th studio album (8 pm, Keller Auditorium, $26-59)
Miguel, DVSN
Soul singer Miguel's 2017 album War & Leisure is inspired by psychedelia, and luminaries like Prince, Marvin Gaye, and Lenny Kravitz—lots of heavy-reverb guitar and his powerful, soul-drenched vocals. Miguel already showcased the album earlier this year, kicking off a tour leg in Portland back in February. In June, the singer announced his 26-date leg, "The Ascension" North American tour with Canadian R&B duo DVSN. This time, fans can shriek and awe over renditions of "The Thrill," "Pineapple Skies," and "Pussy Is Mine," in the glowy, comfy confines of the Schnitz. (8 pm, Arlene Schnitzer Concert Hall, $47-97, all ages) JENNI MOORE
Parquet Courts, Gong Gong Gong
The NYC-based quartet bring their shapeshifting post-punk sounds back through town for an all-ages show supporting their new Danger Mouse-produced full-length, Wide Awake! (8 pm, Wonder Ballroom, $21.50-24, all ages)
Grindhouse Film Festival: White Lightning
Already, theater chains have begun throwing Burt Reynolds' greatest hits onto their screens in tribute to his recent passing. Those tributes are mostly screenings of Smokey and the Bandit or Boogie Nights (which earned Reynolds his only Oscar nomination), but this month, the Grindhouse Film Festival serves up a more sleazy slab of Burt via this rare 35mm print of 1973's White Lightning, a movie about an asshole good-ol'-boy who is supposed to be running illegal hooch but is really all about sticking it to an overweight piece-of-shit small-town sheriff. Sure, it sounds like Smokey, but the differences between them quickly become apparent; (1) Burt is mustacheless, which is always vaguely off-putting, (2) sticking it to the sheriff in this instance means killing the bastard, and (3) the story is actually kind of the point here thanks to direction from The Taking of Pelham 1,2,3's Joseph Sargent, so there's not a lot of fourth-wall breaking, winking, and nodding. Just Burt, behind the wheel of a car, kicking much ass and taking no shit. (7:30 pm, Hollywood Theatre, $7-9) BOBBY ROBERTS
Kneebody, Donny McCaslin
Saxophonist Donny McCaslin has been riding a wave of welcome attention after his well-honed ensemble was chosen to be the backing band for David Bowie's final album Blackstar. But the acclaim hasn't gone to his head, as evidenced by his last Portland appearance, when he and his band soared through a two-hour set of modern jazz punctuated by Mark Linder's keyboard filigrees and an intuitive rhythm section. Their work will be a fine complement to Kneebody, a fluid ensemble that faces forward as jazz, but is nimble enough to work with the colors of electronica, contemporary classical, and funk. (8:30 pm, Star Theater, $25) ROBERT HAM
Rise Against, AFI, Anti-Flag
A trio of veteran punk rock and melodic hardcore outfits unleash their noise on the Crystal Ballroom stage when the "Mourning In Amerika" Tour rolls through Portland. (6:30 pm, Crystal Ballroom, $39.50-45)
---
Wednesday, Sept 26
Lady Rizo
Blessed with a dump truck full of charisma, gargantuan eyelashes, and lungs that can blow out the back of any theater, Her Ladyship sings standards in a way that never fails to hilariously entertain. (8 pm, Alberta Rose Theatre, $22-26) WM. STEVEN HUMPHREY
Fortune Feimster
2018's All Jane Comedy Festival—Portland's annual comedy fest featuring phenomenal work from comics who identify as women—isn't pulling any punches. They're starting right off with heavy-hitter Fortune Feimster, whose sharp, hilarious comedy has earned her specials on Netflix and Comedy Central, and you've also likely seen her on Drunk History and The Mindy Project, or been amazed by her horrifyingly accurate Sarah Huckabee Sanders impression on Chelsea Lately. With All Jane starting off this well, it's going to be a great year. (7:30 pm, Revolution hall, $25, all ages) ERIK HENRIKSEN
Chvrches, Lo Moon
Churches make melancholy-tinged postcards to electronic and dream-pop's past, welcoming comparisons to Depeche Mode, New Order, and the fellow Scots of Cocteau Twins. It's good company to be in, but more than just a look in the rearview, Chvrches is the stuff of now—'80s-esque synth-pop done up with millennial style. Their music is cinematic, slick, and much smarter than its deceptively catchy outer shell suggests. (8 pm, Arlene Schnitzer Concert Hall, $37.50-52.50) COURTNEY FERGUSON
Chelsea Wolfe, Russian Circles
Chelsea Wolfe is done fucking around. In 2017, singer/songwriter released her sixth full-length, Hiss Spun, and it's her heaviest, doomiest record to date. Add her emotionally weighty lyrics sung in icy vocals, and listeners are set to be crushed. This time around, Wolfe surrounded herself with the likes of Converge's Kurt Ballou and Isis' Aaron Turner. While Hiss Spun ups the sludge factor, it's still the dichotomy between the riffs and her vocals that makes the album unique. Wolfe's ability to defy easy categorization has drawn praise, but also ire from those who say she's not goth enough, or metal enough, or folk enough—but with each release, she gives naysayers a black-nailed middle finger. Chelsea Wolfe's music will likely continue to be filled with darkness, but in the end she'll undoubtedly have the last laugh. (8 pm, Crystal Ballroom, $22-25) MARK LORE
Neighbor Lady, Plastic Cactus
The up-and-coming quartet out of Athens, Georgia bring their dreamy take on Americana, classic country, and psych-rock back to town for a headlining show at Polaris Hall. (9 pm, Polaris Hall, $10-12)
Re-run Theater: Battlestar Galactica
40 years ago, an enterprising television producer named Glen A. Larson saw Star Wars and said "I think this could be done as a Mormon allegory on television! I know, I'll write a meanderingly weird ripoff and sell it to ABC. I'll get the old cowboy who sells dog food and make him the star." Thus, Battlestar Galactica was born, a budget-busting one-year wonder starring Lorne Greene that stole Star Wars's visual effects mastermind to realize space battles were eye-meltingly awesome on '70s-era television sets (and still kinda impressive now). But the pilot episode Re-run Theater is screening tonight? Eeeehhhh... Once the Cylon apocalypse concludes in the first third, Galactica keeps asking "so what the hell do we do now" and arriving at increasingly stupid answers like "lets play with this annoying robot dog" and "lets visit a casino planet," and "What if casino planet is really run by insect monsters?" But then the Death Star casino planet explodes, and the movie ends, and all the preceding bullshit just kinda slides off, leaving not much more than faintly warm memories of pew-pew and boom-boom. And for a lot of little kids in the late '70s—that was apparently enough. But don't get it twisted: for as much cheesy fun as this might be (and mileage definitely varies) the 2003 reboot is better in every conceivable way. (7:30 pm, Hollywood Theatre, $7-9) BOBBY ROBERTS
Natalie Prass, Stella Donnelly
Natalie Prass had a sophomore album written and ready to record. It was an important one, too—a follow-up to her 2015 self-titled debut, a collection of lush and personal songs that earned her rave reviews and prominent placements on several lists of that year's best albums. But then the 2016 presidential election happened, which threw her for a loop. Prass scrapped that sophomore effort and started working on a new one, and the result is The Future and the Past, a confidently funky record that echoes '70s-era Diana Ross and '80s-era Janet Jackson and courses with politically charged energy. Prass wastes no time getting into it, either: "What is truth and what is fear? What is lying to a cheat?" she sings on "Oh My," the album's snappy opening track. "And what is freedom for the free?" Maybe someday we'll hear that album Prass scrapped, but for now, The Future and the Past sounds like the one she needed to make... and the one we needed to hear. (9 pm, Mississippi Studios, $13-15) BEN SALMON
Lorain, The Fourth Wall, Maita
Portland's Lorain bring their lyrical indie folk down to the Liquor Store basement to celebrate the release of their eagerly-awaited debut LP Through Frames. Likeminded locals the Fourth Wall and Maita round out the proceedings. (8 pm, The Liquor Store, $8)
Back Fence PDX: Russian Roulette
It returns! If you like storytelling with a little danger, check out Back Fence PDX: Russian Roulette! Six entertaining storytellers spin a wheel of "prompts" (examples: "public nudity," "breaking the law") and whatever the wheel lands on, the person will have five minutes to come up with a five minute story on that subject! Trust me, it's a goddamn hoot—and joining divine hosts B. Frayn Masters and Mindy Nettifee will be Caitlin Weierhauser, Eden Dawn, Katie Nguyen, Dayvid Figler, Kisha Jarrett, and Nick Condon. (7:30 pm, Curious Comedy Theater, $16-22) WM. STEVEN HUMPHREY
---
Thursday, Sept 27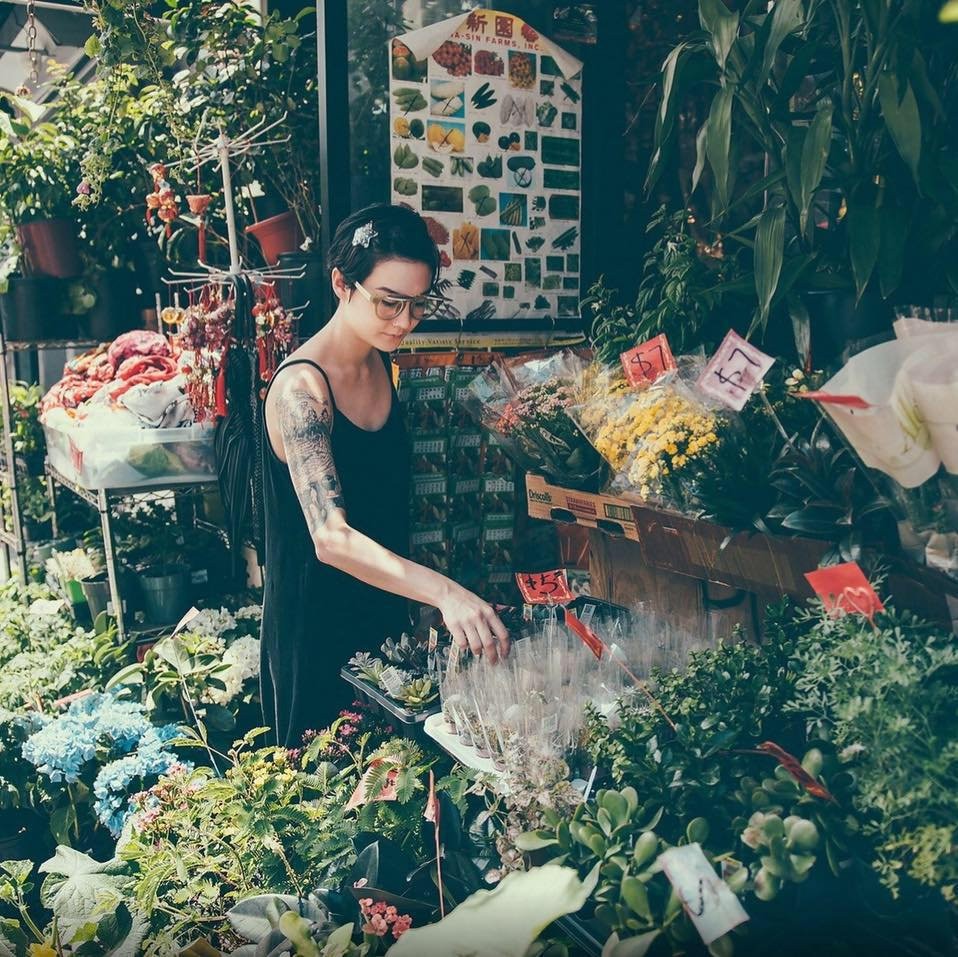 Japanese Breakfast, Ought
Japanese Breakfast frontwoman Michelle Zauner is a pop music genius—for proof, just listen to the explosive hook of her breakthrough single "Everybody Wants to Love You," the gossamer melody of "In Heaven" (from her 2016 debut Psychopomp), or the cosmic grooves of "Road Head" (from 2017's Soft Sounds from Another Planet). (8:30 pm, Wonder Ballroom, $16-18, all ages) CIARA DOLAN
Portland EcoFilm Festival
The Hollywood Theatre's excellently curated Portland EcoFilm Festival returns with a lineup of environmentally focused shorts and documentaries, including Saving the Dark (about the modern world's scourge of light pollution), Dirt Rich (which suggests we should maybe start putting carbon back in the ground), and Werner Herzog's stunning Cave of Forgotten Dreams. (Hollywood Theatre, click here for titles and showtimes) ERIK HENRIKSEN
Haley Heynderickx, Barna Howard, Matt Dorrien, Faustina Masigat, Ryan Oxford, Taylor Kingman
Since releasing her already beloved debut LP I Need to Start a Garden earlier this year, Portland singer/songwriter Haley Heynderickx has toured the world, played at NPR's Tiny Desk, and returned to Oregon for two triumphant sets at Pickathon. Tonight—at her first Portland appearance since her sold-out Mississippi Studios release show in March—Heynderickx will play her tender (and sometimes whimsical) folk songs about bugs, God, and the desire to plant things that will grow with her labelmates at Mama Bird Recording Co.'s Songs-in-the-Round. (8 pm, Revolution Hall, $15-18, all ages) CIARA DOLAN

The Crenshaw, Bobby Previte, Mike Gamble & Fabian Rucker
The Crenshaw are a double bass/drums/electronics duo that adeptly ride the sometimes thin line separating jazz fusion and trip-hop. (8 pm, The Fixin' To, $7)
Lithics, Table Sugar, Mope Grooves
Lithics minimalist post-punk pulses and chirps, manically pushing forward and pulling back, while building insistent loops before pretending to fall apart, as vocalist Aubrey Hornor brings an understated, bordering-on-spoken-word nonchalance. This restraint, at least on record, keeps the tension high, while also keeping something bubbling below the surface, waiting. (9 pm, Doug Fir, $12) JOSHUA JAMES AMBERSON
Live Wire! Radio
The latest installment of Portland's own nationally-syndicated variety show features appearances from Pulitzer Prize-winning journalist, Emmy-nominated filmmaker, and human rights activist Jose Antonio Vargas and Mercury columnist and Okay Fine Whatever author Courtenay Hameister. Hosted by Luke Burbank. (7:30 pm, Alberta Rose Theatre, $20-35)
Mic Check
This summit of Portland's best hip-hop talent returns to the White Eagle for a full evening of beats, rhymes, and life-giving energy, headlined by Mic Capes and Fountain, with support from Covi and new beats from Cee Goods. (9 pm, White Eagle, $8)
The Cool Kids Patio Show
The Doug Fir's free, outdoor comedy and music showcase ends its 2018 run with a dozy of a show, bringing you stand-up from Milan Patel, Shain Brendan, and an array of special secret guests, along with live music from Papi Fimbres. Hosted by Andie Main. (6 pm, Doug Fir, free)
Don't forget to check out our Things To Do calendar for even more things to do!