---
Jump to:
Friday
|
Saturday
|
Sunday
---
Friday, Oct 12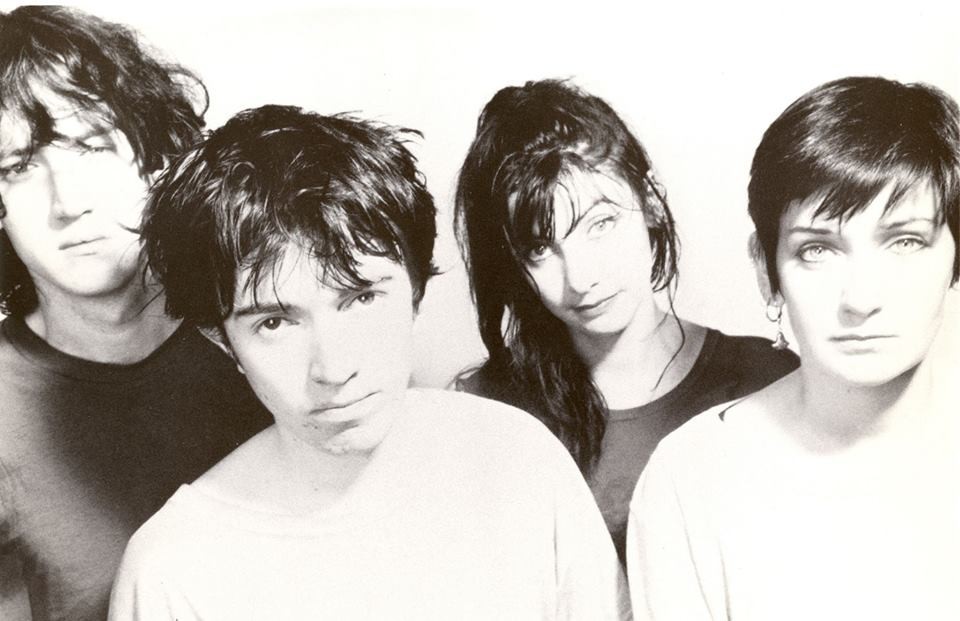 My Bloody Valentine
Led by guitarist Kevin Shields, in the 1980s and '90s, My Bloody Valentine helped lay the groundwork for the shoegaze genre, fishing for melodies from deep ponds of dissonant white noise. The Irish rock band dissolved in 1997, reunited in 2007, and released their long-awaited third studio album MBV (a follow-up to 1991's beloved Loveless) in 2013. With talk of an EP and fourth LP in the works, My Bloody Valentine has debuted a couple of new songs at recent shows. Their current tour is their first in five years, and that hiatus from the stage is likely what caused Portland fans to buy up all the tickets to this Roseland show—you never know how long MBV will keep you waiting. (9 pm, Roseland, Good luck on the ticket resale sites) CIARA DOLAN
Smokey and the Bandit
What better way to pay tribute to the cinematic legacy of Burt Reynolds than with his biggest hit. Smokey and the Bandit, a 1977 romantic comedy (seriously!) about a beer bootlegger escaping the chubby grasp of a redneck sheriff was the second biggest film of the year, and would have easily been number one if not for that one space movie about the farm kid and the glow sticks and the robot butler and his friend the bleeping trash basket. But that movie had the benefit of never-before-seen visual effects, an all-timer of a symphonic score by John Williams, and the power of pure myth fueling it. Smokey and the Bandit had... uh, it had "Eastbound and Down" as the score to a series of ridiculous car chases—fueled not by myth, but by Coors—and the irresistable, smirking, fourth-wall-breaking charm of Burt Reynolds at full, blinding wattage. Every likeable wiseass of the '80s, '90s, and '00s, from John McClane all the way to Tony Stark, owes part of their existence to Burt's portrayal of the Bandit, shiftin' and grinnin' out from behind the wheel of that legendary Trans Am. (7 pm, Hollywood Theatre, $7-9) BOBBY ROBERTS
Derek Sheen, Marcus Coleman, Kayla Ruth
Comedian Derek Sheen knows how to put a funny new spin on Portland's eccentricities. He's self-deprecating, charming, and a hot mess of whimsy and nerdiness, who cracks himself up nearly as much as everyone else. He's pretty much the spiritual little brother to Patton Oswalt. (8 pm, The Secret Society, $10) COURTNEY FERGUSON
Snap Judgement
Glynn Washington's weekly NPR-syndicated radio podcast returns to Revolution Hall, promising raw and intimate tales from the world's finest story tellers, with backing music from the Snap Judgement band. (7 pm, Revolution Hall, $35-45, all ages)
Shame, Goon
About nine months ago, London post-punk quintet Shame whipped into town and whipped the crowd at the Doug Fir into a legitimate frenzy. The group was visiting Portland for the first time, having just released their debut LP, Songs of Praise—a blisteringly hot collection of post-punk anthems that sneer at modern England and the sorry lot that call the island home. Live, the songs went from open hand slaps to closed fist kidney jabs, made all the more powerful by frontman Charlie Steen's sweaty, agitated bark. Fuck MBV; don't miss this show. (9 pm, Doug Fir, $13-15) ROBERT HAM
Courtney Barnett, Waxahatchee
Beloved for her deadpan delivery of lyrics like "The paramedic thinks I'm clever 'cause I play guitar/I think she's clever 'cause she stops people dying," Australian singer/songwriter Courtney Barnett returns to Portland to play songs off her new album Tell Me How You Really Feel, an unfussy indie rock masterwork in which she spends 10 songs trying to answer that question for herself. (8:30 pm, Crystal Ballroom, $35-40, all ages) CIARA DOLAN
Caitlin Doughty
The mortician and author the the memoir Smoke Gets In Your Eyes returns with From Here to Eternity, chronicling her globetrotting expedition to discover how cultures around the world care for their dead. (7:30 pm, Powell's City of Books, free)
Korgy & Bass, Amenta, Schaus
The local duo bring their instrumental hip-hop sounds to the Jack London Revue for a hometown headlining show, with likeminded locals Amenta and Schaus on hand to round out the proceedings. (9 pm, Jack London Revue, $10)
Meg Myers, Adam Jones
Los Angeles-via-Nashville singer/songwriter Meg Myers brings her pop-tinged indie rock up the coast for a headlining show supporting her latest full-length, Take Me to the Disco. (9 pm, Dante's, $20-23)
Mystic Braves, The Creation Factory, The Upsidedown
A pair of LA-based psych rock outfits bring their far-out sounds up the coast for a Portland show featuring support from like-minded locals the Upsidedown. (9 pm, Mississippi Studios, $12-15)
Super!Drag
The wonderful Poison Waters emcees this all-star showcase of local drag talent, with proceeds benefitting Bradley Angle's LGBTQ program, in honor of Domestic Violence Awareness Month. (6 pm, Darcelle XV Showplace, $20)
TransGenre
Classical Revolution PDX returns to Holocene with singer/songwriters Nick Jaina and Anna Tivel combining their talents with composers Adam Eason and Christ Fotinakis. (7 pm, Holocene, $10-15)
---
Saturday, Oct 13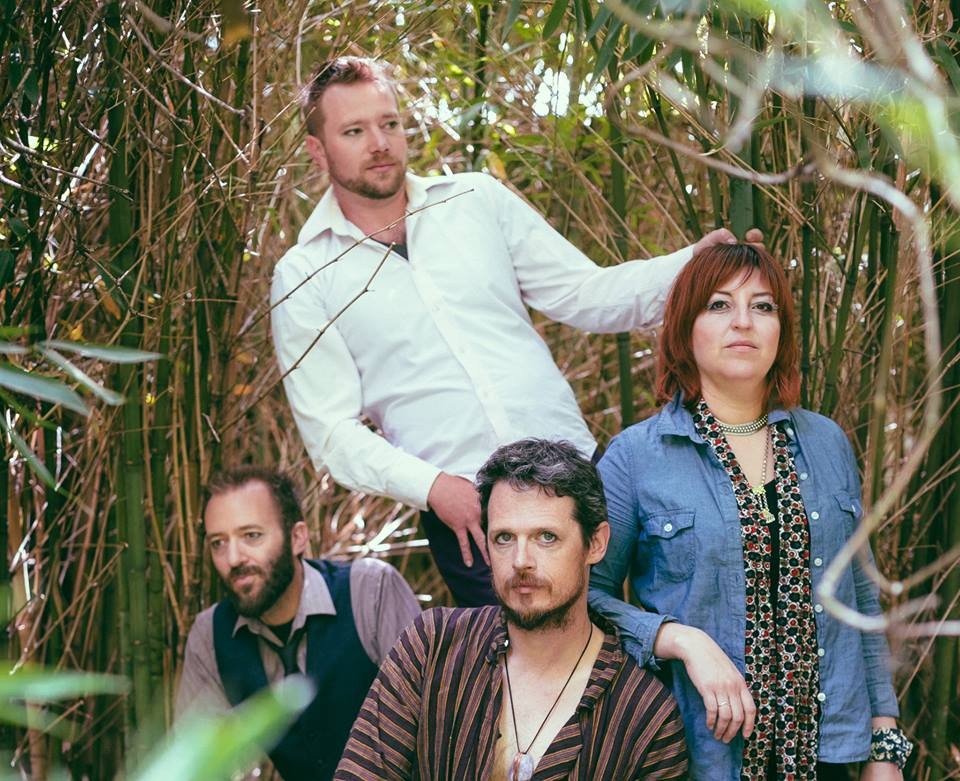 Old Time Relijun, Oh Rose
In Olympia in the early 2000s, Old Time Relijun shows were mystical freak-outs that invited all present to lose their dancefloor inhibitions. Part Captain Beefheart, part Screaming Jay Hawkins, and part no-wave party band, they tapped into rock 'n' roll's transcendent possibilities in ways previously deemed lost and forgotten. When they were onstage, it was easy to believe they were creating something that had never existed before—a style of music the rest of us had only heard in our dreams. After a decade-long hiatus, Old Time Relijun is back for a short West Coast tour that kicks off in Portland to celebrate the band's 23rd anniversary. (9 pm, Mississippi Studios, $16-18) JOSHUA JAMES AMBERSON
Cameron Esposito, Caitlin Weierhauser
This year Cameron Esposito accomplished her goal to displace aggro male comedians as the top browser result for the phrase "rape jokes" with her powerful special Rape Jokes, which has so far raised over $72,000 for RAINN. Never one to slow her roll, Esposito is already back on stage, touring a new live show. Person of Consequence touches on recent changes she's weathered with the heartfelt humor we've come to expect from this brilliant comedian. (8 pm, Revolution Hall, $25, all ages) SUZETTE SMITH
The 12th Annual Oregon Music Hall of Fame Induction & Concert: The Kingsmen, Ural Thomas & the Pain, Monti Amundson
Oregon's music all-stars get some shine on under the Aladdin's lamp, with local legends The Kingsmen, Ural Thomas & the Pain, and Monti Amundson performing live. This Years Inductees include Monti Amundson, Dan Eccles, Freak Mountain Ramblers, The Rats, Ural Thomas, Dover Weinberg, Dennis Carter, Ed Doughterty, KISN Good Guys, and Michael & Peter Mott. (7 pm, Aladdin Theater, $30-110)
Boo Bomb V
If you love your throwbacks, the annual JAM'N 107.5's Boo Bomb is the stuff of old school dreams, with a lineup that includes Ashanti and Ja Rule, Petey Pablo, the Luniz, and more! And rest assured they will all be trotting out the hits in front of an enthusiastic crowd that wants nothing more out of life than to party. Join them, won't you? (7:30 pm, Moda Center, $25-85) WM. STEVEN HUMPHREY
Slang, Hutch Harris, WL
The newly-minted garage rock supergroup headed up by Quasi/Sleater Kinney drummer Janet Weiss, former Thermals bassist Kathy Foster, Viva Voce guitarist Anita Lee Elliott, and Modern Kin vocalist Drew Grow make their way to St. Johns for a hometown show at the Fixin' To. Fellow former Thermal Hutch Harris rounds out the proceedings with a rare solo set. (9 pm, The Fixin' To, $8-10)
Mommie Dearest
You're supposed to take Mommie Dearest seriously. You cannot possibly take it seriously, though. There is nothing about it that works on any intended level. But that is fine. That is how camp is made. Not the sort of camp where people are going over the top knowingly, winkingly—letting you know it's okay, we're all in on the joke, it's fine here. Not that chickenshit half-assed camp they got 'round Rocky Horror way. This is Faye Dunaway serving up weapons-grade camp in a form so undiluted Walter White would marvel at the purity of its chemical composition. And that's the whole point of seeing Mommie Dearest—because you're a cringe-addict, a purveyor of superlative pettiness, and when you jones for unapologetic, manipulative, emotionally ugly trash, Mommie Dearest will always deliver. (7 pm & 9:30 pm, Fifth Avenue Cinema, $4-5) BOBBY ROBERTS
Emma Willmann
The Winningstad Theatre serves up a night of stand-up with the Bridgetown Comedy Festival favorite and star of a recent Netflix quarter hour special. (7 pm, Winningstad Theatre, $25)
Party at the Square
A party for Portland, by Portland, for the benefit of Portland's many local businesses and charities, with live music, games, local food, and good beer. (10 am, Pioneer Courthouse Square, free)
Jump Jack Sound Machine: Apocalypse Edition
Holocene gets the Halloween festivities started early with an Apocalypse-themed installment of the popular recurring dance night. Shake your hips to the best in deep house, disco break, RNB, and boogie courtesy of DJ sets from Sappho, Chanti Darling, Soph, Phallus Johnson, Kyle Ford, and Ms Coco B, along with a special performance from Snakeoil, and visuals by Rak Salt. Hosted by Shitney. (10 pm, Holocene, $8-10)
Ott
An evening of electronica, dub, and trip-hop with the acclaimed London-based producer and musician who has worked with the likes of Sinéad O'Connor, Embrace, The Orb, and Brian Eno, while also maintaining a steady solo output of his own. (9 pm, Wonder Ballroom, $18-22)
Kyle, Tobi Lou
The quick-rising rapper/singer out of Los Angeles brings his infectious blend of hip-hop back up the coast in support of his debut full-length, Light of Mine. (9 pm, Roseland, $27-30, all ages)
Mos Generator, Holy Grove, Pushy, Hippie Death Cult
Holy Grove takes all the evil things from classic metal, doom, and blues and transforms them into a hulking beast—and that's just the rhythm section. Vocalist Andrea Vidal sings with power and precision, and guitarist Trent Jacobs unleashes riffs that are sludgy yet dexterous. (8:30 pm, High Water Mark, $7-10) MARK LORE
Saroon, Sheers, Kelli Schaefer
Saroon's music unfolds unhurriedly, using arpeggiated chords, dreamy studio effects, soft horn parts, honeyed backing vocals, and elongated melodies to build a comforting sound world. Imagine the Long Winters' John Roderick fronting a drowsy baroque-pop band, and you're in the right ballpark. (8 pm, Turn! Turn! Turn!, $7) BEN SALMON
---
Sunday, Oct 14
Lee "Scratch" Perry & Subatomic Sound System
Jamaican reggae producer and dub music pioneer Lee "Scratch" Perry and Subatomic Sound System is touring in celebration of the 45th anniversary of Perry and the Upsetters' landmark album, 1973's Blackboard Jungle Dub. I saw Perry at Bumbershoot a couple years back and had a joyous time vibing out to his greatest work and smoking weed in public with the reggae-loving masses. At 82 years old, Lee "Scratch" Perry has still got it. (9 pm, Aladdin Theater, $22-25, all ages) JENNI MOORE
GTFO!!! A Goodbye Show for Caitlin Weierhauser
As Portland's Funniest Person 2017, host of the I, Anonymous Show, and co-creator of Lez Stand Up, the eternally funny Caitlin Weierhauser is one of the jewels of our local comedy scene—which means OF COURSE we're losing her to the lure of Los Angeles. But that's okay, since a talent like this must be shared with the world! Let's say a bittersweet goodbye to Uncle Cait with her "Breaking Up with Portland" going away show, which will feature loads of terrific stand-up from Kate Murphy, Shain Brenden, Marcus Coleman, Nariko Ott, and more! You will laugh, and probably cry. But mostly laugh! (8 pm, Siren Theater, $15-18) WM. STEVEN HUMPHREY
Gaytheist, Sweet Reaper, Milk Bath, Bothers
If the music of Gaytheist were a vehicle, it would be a semi, late on its delivery, blazing down I-5, the speed limit only a laughable suggestion as the trucker begins to have Tron-like hallucinations from 38 hours of no sleep and caffeine-pill cocktails. With only three members, Gaytheist leaves you wondering how they create such a heavy, intricate layering of sound. (8 pm, High Water Mark, $8) CAMERON CROWELL
A Conversation with Linda Ronstadt
Revolution Hall hosts a big screen multi-media journey through the iconic singer/songwriter/superstar's life, covering her roots in Tucson, her early years with the Stone Poneys, her friendships with Jackson Browne, Neil Young, Emmylou Harris, Dolly Parton, and Aaron Neville, and some of the many stories behind some of her most beloved songs. (7:30 pm, Revolution Hall, $35-85)
Curse of the Demon
The latest in the Hollywood's "Cinema Classics" series is Curse of the Demon, a startlingly effective hit of psychological horror from 1957, directed by Jacques Tourneur (Cat People). Tourneur wasn't happy about a literal demon being inserted into the film over his protests, but producers at the time figured "It's in the title! The people gotta have a demon!" To the producers' credit, the demon, while kinda chintzy, is fairly unnerving (at first), but to Tourneur's credit, the movie packs the wallop it does because of great performances by Dana Andrews and Niall MacGinnis, and not because there's a literal demon wandering just outside the frame. Anyway, Martin Scorsese thinks this is one of the 10 best horror films ever made, so that's probably all the recommendation you need. 2 pm, Hollywood Theatre, $7-9) BOBBY ROBERTS
Michael Nau & The Mighty Thread, Erin Rae
After several fruitful years spent fronting Page France and Cotton Jones, Michael Nau comes full circle on his latest solo record, Michael Nau and the Mighty Thread. With an Americana sheen weighted by heavy lyrics about life, love, existential dread, and everything in between, Nau's knack for nostalgia-mining is preternatural on tracks like "When," which wraps a Spector-like wall of sound around a rollicking rock 'n' roll gem. He's somehow able to top that with "On Ice," a song that could be played for about 300 years and never sound old. (8 pm, Mississippi Studios, $13-15) RYAN J. PRADO
Beer + Cider ProAm
DJ LeMix provides the score, Tamale Boy and PDX Sliders provide the grub, and an assortment of Portland's best professional and home-brewers provide the suds. You? You provide the taste buds to help judge who should be duly rewarded with prizes and titles, and you provide the cash to help benefit Oregon Wild. Admission allows samples of all the beer available—no tokens, no tickets, no lines. (noon, Leftbank Annex, $30-40)
Tom Misch, Rob Araujo
The British singer/songwriter and beatmaker brings his live show across the pond for a North American tour supporting his debut full-length, Geography. (8:30 pm, Crystal Ballroom, $25, all ages)
Blesst Chest, Wet Fruit, Inhalant
Portland prog-rock outfit Blesst Chest head up the latest installment of Sunday Sessions at Rontoms in support of their new XRay Records-issued album, Casual Corner. (8 pm, Rontoms, free)
Don't forget to check out our Things To Do calendar for even more things to do!