---
Jump to:
Monday
|
Tuesday
|
Wednesday
|
Thursday
---
Monday, Oct 29
Revolution Comedy: VOTE OR DIE
Andie Main's Revolution Comedy series refuses to fuck around when it comes to great comedy and sticking a finger in the eye of the Trump administration. That's why the show not only provides great stand-up from Portland's funniest local comedians (as well as those from across the nation), it also raises moolah for important local progressive charities. This month's installment: Vote or Die! Stand-ups include Shain Brenden, David Mascorro, Kate Murphy, and more. (7 pm, Curious Comedy Theater, $5) WM. STEVEN HUMPHREY
Ural Thomas & the Pain, Aw Mercy
It's tragic that in this era of revitalized appreciation for deep soul heroes, Ural Thomas, Portland's best-kept secret, hasn't hit the national consciousness as Charles Bradley and the late, great Sharon Jones have. Thomas is the absolute definition of a genuine article—despite releasing a few criminally obscure (yet collector-coveted) gems in the late '60s, he's still delivering his tireless passion for music to his beloved community. Simply put, Ural Thomas is a Northwest treasure, and watching him radiate wizened positivity through the warm grooves of an excellent band is a must for music fans searching for heartwarming togetherness. (9 pm, Goodfoot, $7) CHRIS SUTTON
The Sadies, The Minus 5
The long-running Canadian band bring their twangy blend of country rock and acid-folk through the Doug Fir for a headlining show supporting their 2017 full-length, Northern Passages. Scott McCaughey and his beloved local power pop outfit the Minus 5 round out the proceedings. (9 pm, Doug Fir, $13-15)
Collide-O-Scope Halloween
A Halloween-themed installment of Collide-O-Scope, the half video art installation and half stoner gawkfest created by Michael Anderson and Shane Wahlund, Seattle men who bonded over a love of oddball video—news bloopers, educational films, B-movie gems—then joined forces to bring the treasures of their exploration to the public. (7 pm, Hollywood Theatre) DAVID SCHMADER
Molly Burch, Jesse Woods
Molly Burch's 2017 debut, Please Be Mine, softens the edges of her '60s throwback rock for a pretty listen that's gained her a steady following since its release. On First Flower, Burch's brand-new sophomore album, grittier songs like "Candy" channel the sheen of Angel Olsen and Mazzy Star, with reverbed guitars and dreamy ambiance. The rollicking "To the Boys" finds Burch crooning, "I don't need to scream to get my point across/I don't need to yell to know that I'm the boss." (8 pm, Polaris Hall, $10-12) RYAN J. PRADO
Exploded View, Lost Under Heaven
The solo work of Berlin-based singer Annika Henderson lends itself to hypnagogic spells, her haunted incantations backed by the dub-inspired throbs and electronic textures of Portishead's Geoff Barrow. Henderson's albums with Exploded View are similarly inclined toward altered states, but multi-instrumentalists Hugo Quezada and Martin Thulin bring barely tamed chaos into the mix, and the results are wonderfully unsettling. The trio's new album, Obey, is a bad trip turned beautiful, a post-punk meltdown that squirms and writhes like something that is just learning how to live. It's a nightmare, but the really cool kind where you grow a bunch of extra legs and dance in unholy ways (9 pm, Mississippi Studios, $14-16) CHRIS STAMM
Blossom
Portland soul and R&B queen Blossom heads up the inaugural installment of the Hoxton's "You Can Sit with Us" series, inviting you to listen in on a live chat with the artist before being treated to a live performance and sipping some Blossom-inspired cocktails. (9 pm, The Hoxton, free w/ rsvp)
---
Tuesday, Oct 30
Beetlejuice
For its 30th anniversary, the Hollywood Theatre presents the Tim Burton classic in 35mm... and on Halloween, it'll be preceded by tarot readings and followed by a LIVE SÉANCE! Betelgeuse would approve. (Tues-Wed 7:30 pm, Hollywood Theatre)
Wild Nothing, Men I Trust
Over the course of nine years and four full-length albums, Wild Nothing has quietly become one of the planet's great purveyors of pristine dream-pop. This is a credit to the man at the center of the project, Jack Tatum, whose admitted perfectionism manifests itself on every Wild Nothing record, where no note, no beat, no synth is ever out of place. That's true again on Tatum's new album Indigo, which polishes up his sound through meticulous production and drapes his songs in a distinctly '80s vibe. Influenced by artists like Kate Bush, Fleetwood Mac, and especially Roxy Music, Indigo is a chilly wonderland of taut drumbeats, jangling guitar lines, pastel synth tones, echoed melodies, and stories about the intersection of human nature and modern technology. This is precision-guided retro-pop for the 21st century, made by a guy who knows his way around the microgenre. 9 pm, Revolution Hall, $25-30, all ages) BEN SALMON

Nnamdi Ogbonnaya, Sen Morimoto
Chicago multi-instrumentalist Nnamdi Ogbonnaya is a musical polymath, having been involved with punk and jazz groups, along with his own hip-hop solo project. Ogbonnaya's fantastic 2017 album Drool is an experimental banger, stacked with millennial rhymes that touch on ego ("Let Go of My Ego") and slo-mo trippers that showcase his production skills ("Hop Off") and mumbling poetics ("No Drool"). (9 pm, Mississippi Studios, $10-12) RYAN J. PRADO
Peach Pit, Sun Seeker, Ponytails
Vancouver B.C.'s Peach Pit bring their self-described "chewed bubblegum pop" down the coast for a headlining show supporting their 2017 full-length, Being So Normal. (8 pm, Doug Fir, $12-15)
Chanti Darling
Portland's R&B darling Chanticleer Trü set up shop at the Hoxton to head up the latest installment of the Hoxton's "You Can Sit with Us" series. Enjoy a Q&A with the artist followed by a live set and some Chanti-inspired cocktails. (9 pm, The Hoxton, free w/ rsvp)
Watsky, Feed the Birds, Chukwudi Hodge
The San Fransisco-hailing hip-hop artist, poet, and best selling author returns to the Roseland for the Portland stop on the "Welcome To The Family" Tour. (8 pm, Roseland, $20-22, all ages)
Ezra Claytan Daniels, Ben Passmore
Graphic novelists Ezra Claytan Daniels (Upgrade Soul) and Ben Passmore (Your Black Friend, Dayglo Ayhole) bring the "Team Tan" Tour through Floating World for a live reading, signing, and Q&A session. (6 pm, Floating World Comics, free)
---
HALLOWEEN!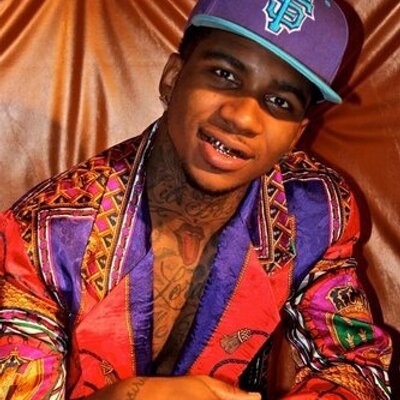 Lil B, Keyboard Kid, Dior Worthy, Ripley Snell
For roughly the last 10 years, Lil B has been a dedicated student of hip-hop, a deconstructionist rapper and producer whose work can sound like anything from the hip-hop of the late-'80s, new age spoken word, super-free freestyles, deep funk, and hyphy. Now Lil B, AKA his Zenned-out cult-leader persona BasedGod, is one of the most influential rappers of the decade for his variegated production and delivery styles. Made of entirely self-produced beats, the Lil B's 2017 album Black Ken is a casual, 27-track masterpiece. His show at the Hawthorne on Halloween will be a party full to the brim with good vibes. (8 pm, Hawthorne Theatre, $25-30, all ages) JENNI MOORE
Halloween at The Bronze: Buffy The Vampire Slayer Tribute Event
Holocene transforms into the beloved Sunnydale night club from Buffy the Vampire Slayer for a one-night celebration, with local bands Surfer Rosie, Shannon Entropy, Internet Beef, Mira Death (Sweeping Exits), Anothernight, and the Breaking performing tunes from the show's soundtrack, and DJ Colin Jones (SNAP! '90s) spinning the finest in goth hits the entire night. Hosted by Barbara Holm. 8 pm, Holocene, $7-10)
Digable Planets
The trailblazing hip-hop trio headed up by Ladybug Mecca, Doodlebug, and Butterfly bring their jazz-tinged styles to the Revolution Hall stage for a special Halloween performance. (9 pm, Revolution Hall, $31.50)
Fidlar, Dilly Dally, The Side Eyes
On their thrilling 2015 debut, Sore, Dilly Dally managed to channel the best and noisiest anthems of '90s alt-rock radio without getting caught up in slavish devotion to period detail. On their sophomore outing, Heaven, the Toronto quartet sounds more like themselves than ever. The album's nine songs are standalone marvels that cohere into a heavy and epic whole, an album-length dirge that screams and howls and soars. There's still plenty of pop pleasure here, but it's the sublime kind of bliss that can't be divorced from the pain and fear that preceded it. (8:30 pm, Crystal Ballroom, $25, all ages) CHRIS STAMM
Ganjaween
It's like Halloween—but on weed! Not so much a haunted house as it is a mixer for people involved in the state's cannabis industry, connecting producers, processors, wholesalers, and yes—customers. There'll be games, food, open consumption allowed, and live music by top-flight DJs. (5 pm, The North Warehouse, free)
Death From Above, CRX
The Canadian dance-punk duo headed up by bassist Jesse F. Keeler and drummer/vocalist Sebastien Grainger return to town to celebrate the reissue of their debut EP, Heads Up. (8:30 pm, Wonder Ballroom, $25, all ages)
True Halloween Tall Tales with Don Frost
Don Frost isn't a traditional stand up. He doesn't write jokes or routines. He just gets up there and goes right off the rails, ranting on whatever catches his mind's eye. It's different every time—but every time it's tremendous. (8 pm, Helium Comedy Club, $12) ANDREW R. TONRY
Death Throes: Halloween MMXVII
DJs Astareth and Grey Deth present a special Halloween installment of the Tonic's weekly death rock, post-punk, and dark wave dance party, with live performances from an array of tribute acts including 1919 (Bauhaus), Bad Juju (Siouxsie and the Banshees), F.A.D. (D.A.F.), and Fatal Jest (Killing Joke). (8:30 pm, Tonic Lounge, $7)
---
Thursday, Nov 1
Trail Blazers vs. New Orleans Pelicans
Tonight the Trail Blazers open up an extended home stand with a nationally televised match-up against perennial all-star Anthony Davis and a Pelicans side that sent them crashing out of the playoffs last season. The Blazers will have plenty of chances to prove themselves in the coming weeks, and it all begins with them exorcising the ghosts of last season's abrupt ending in a statement win tonight. (7:30 pm, Moda Center, $9-350, all ages) CHIPP TERWILLIGER
La Luz, Shy Boys
The musical touchstones of La Luz are relatively easily to diagram—Cambodian pop, the Shirelles, Dick Dale, and so on—but the LA-by-way-of-Seattle group braids these elements into something uncommon and great. Their latest, Floating Features, is their most stylistically diverse and confident record to date, and their consistently stellar live show is groovy as all get-out. (9 pm, Aladdin Theater, $16-18, all ages) NED LANNAMANN
Joyce Manor, Vundabar, Peach Kelli Pop
The California pop-punk stalwarts return to town for an all ages show supporting their new Epitaph-issued full-length, Million Dollars to Kill Me. Likeminded indie rock outfits Vundabar and Peach Kelli Pop round out an all-around excellent bill. (8:30 pm, Wonder Ballroom, $18-22, all ages)
Mitski, Overcoats
When Mitski Miyawaki's new record Be the Cowboy came out in August, my friend wondered, "Is this a concept album about kissing?" All that smoochy talk got me thinking about the significance of a kiss in the Mitskiverse (and beyond)—is it validation? Connection? A relief? Comfort and temporary escape? A transference of energy? Or just a fun thing to do with lips? Regardless of the deeper meaning of cowboys and wanting to be kissed, Mitski's new album is her best yet—a collection of complex, vital, aching, and gorgeous pop songs. (8:30 pm, Crystal Ballroom, $20-22, all ages) CIARA DOLAN
Gaytheist, Muscle Beach, Fathers
Portland power trio Gaytheist roll back through the Kenton Club to kick start November with their blistering blend of noise rock. Likeminded Denver-based bands Muscle Beach and Fathers round out the bill. (9 pm, Kenton Club, $8)
Anders Nilsen
Acclaimed Portland artist and author Anders Nilsen returns to Floating World for a book release and art show celebrating the second issue of Tongues, his retelling of the Greek myth of Prometheus set in modern day Central Asia. (6 pm, Floating World Comics, free)
Kyle Craft, Melt, Night Heron
Portland-based singer/songwriter Kyle Craft brings his glam-tinged southern rock to the Star Theater to head up a hometown show supporting his 2018 Sub Pop-issued full-length, Full Circle Nightmare. (9 pm, Star Theater, $15)
Don't forget to check out our Things To Do calendar for even more things to do!