---
Jump to:
Monday
|
Tuesday
|
Wednesday
|
Thursday
---
Monday, Dec 10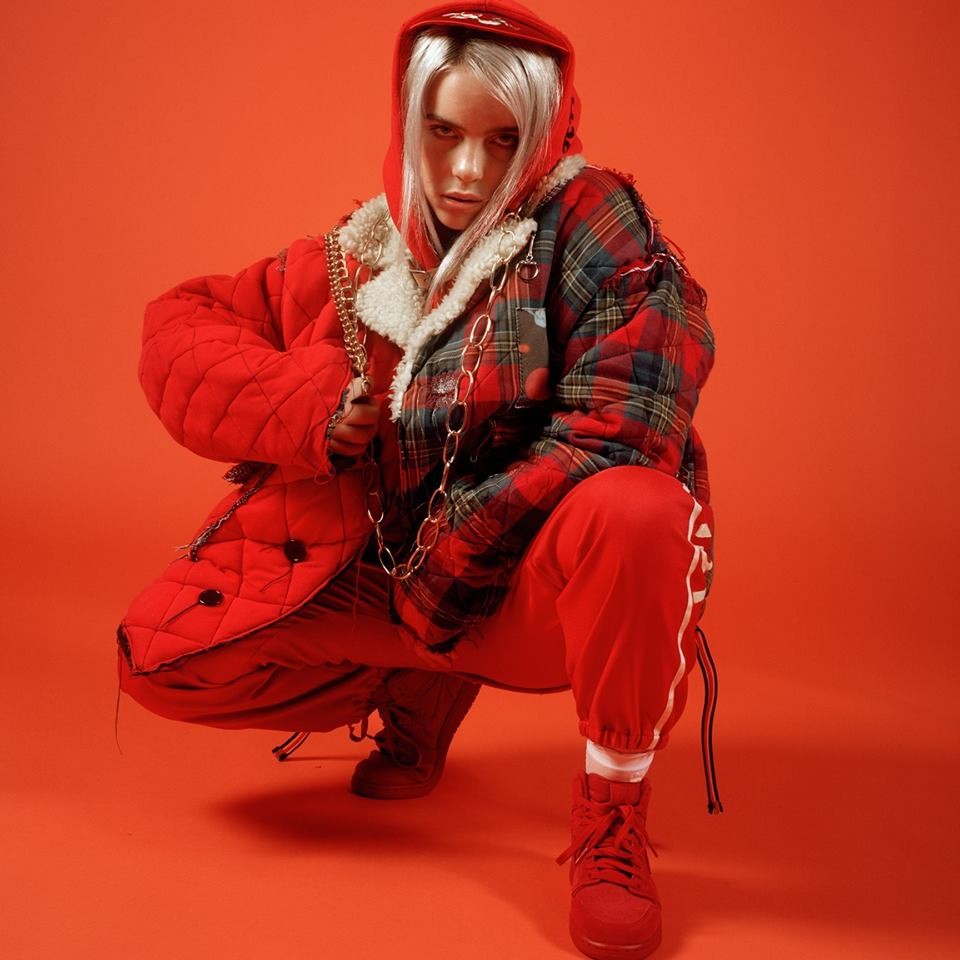 Billie Eilish, Strange Hotels, Finneas
If you're not familiar with pop sensation Billie Eilish, or if you're flummoxed as to why someone you've never heard of is instantly selling out venues every time she comes to Portland, don't kick yourself in the ass too hard. Eilish is a creation of Instagram rather than any record label, and has a passionate 9.2 million followers to prove it. AND she's only 16 years old, with her first gorgeous hit "Ocean Eyes" popping off when she was the ripe old age of 13. But before you brush her off as another unasked-for internet-born Bieber, listen to her music. Her pipes are a thing of angelic glory and her songwriting ability (with assistance from her brother) belies her age with emotional maturity. Check out her newest single "When the Party's Over" for a taste of her moody, choral-infused power, and be on the lookout for her next Portland gig—because unless you're quick, you can forget about nabbing tickets for that one as well. (8 pm, Crystal Ballroom, Good Luck on the Ticket Resale Sites) WM. STEVEN HUMPHREY
Fucked Up, Narrow Head
Fucked Up's new album Dose Your Dreams is long, clocking in at 18 tracks and more than 82 minutes, which seems antithetical to their reputation as a hardcore punk band, but not if you know what Fucked Up's all about. For more than a decade, the Canadian collective has been toying with the notion of genre, backing harsh hardcore vocals with cinematic guitar-pop, building rock operas from the underground up, and generally bending and stretching the expectations of punk. Dose Your Dreams is no different: It's a strange and psychedelic roller-coaster ride that doesn't sound much like past Fucked Up albums. This, folks, is the best punk band on the planet. Catch them while you can. (9 pm, Mississippi Studios, $17-20) BEN SALMON
Fashion in Film: Liquid Sky
Eden Dawn of Portland Monthly and former Mercury fashion maven Marjorie Skinner team up to present the latest installment in their ongoing series celebrating cinematic stylishness. This month: 1982's Liquid Sky, a mostly-incomprehensible blend of science fiction, drugs, and the wired, electric allure of New York City at the dawn of the '80s. As a movie, it's... barely a movie. But its visuals were so impressive it cemented the film's status as a fashion landmark, inspiring countless designers to go chasing after its vision, including local genius Adam Arnold, who will show off a recent collection inspired by the film before its screening. (7:30 pm, Hollywood Theatre, $7-9) BOBBY ROBERTS
The Moth
The Moth brings some of the country's most exciting storytellers to Portland for a special mainstage installment of the popular series. (7:30 pm, Arlene Schnitzer Concert Hall, $15-80)
Tengger Cavalry, Anonymia
Tengger Cavalry blend elements of traditional Mongolian music with heavy metal and folk. Catch them tonight when they swing through the Tonic Lounge to perform an acoustic set and a full-on metal set. (8 pm, Tonic Lounge, $20-25)
My People's Market: Holiday Pop-Up
My People's Market has put on some impressively massive functions for POC entrepreneurs to showcase their creations and reach their target audience in a fun and family-friendly environment. This year, My People's Market is bringing its holiday pop-up marketplace boasting more than 30 POC-owned vendors to the newly remodeled Lloyd Center every day until December 29. Happy Holidays indeed! (10 am, Lloyd Center Mall) JENNI MOORE
---
Tuesday, Dec 11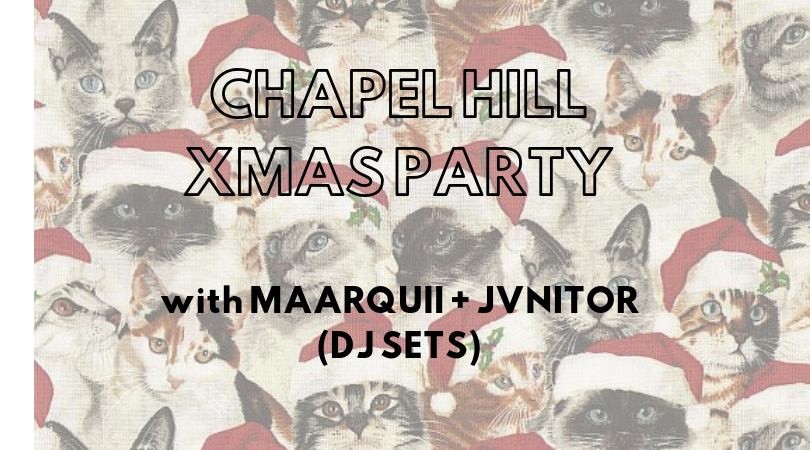 Chapel Hill Xmas Party
Chapel Hill's throwing a Christmas party for "our creative and service industry friends." Rapper Maarquii and collaborator Jvnitor will be on the 1s and 2s, there'll be industry specials all night long, and a private karaoke room for you to belt out your favorite Christmas anthems. I've never experienced Maarquii as a DJ before—only performing as a rapper/singer—but based on their recent debut C.A.B.O. (AKA Cut A Bitch Off), this party is sure to slay. (9 pm, Chapel Hill, free) JENNI MOORE
Kung Fu Theater: Bastard Swordsman
This month's installment in Dan Halsted's ongoing celebration of all things whoop-ass is the only known 35mm print of 1983's Bastard Swordsman, a flat-out insane onslaught of rainbow-hued Wu Tang mayhem that mixes severe ass-whoop with a whole lot of translucent, glowing fantasy. The story (two rival schools compete to see whose magical kung fu is the best) might seem a little Harry Potter-ish now, but the pop-culture reference you should be keeping in mind is John Carpenter's Big Trouble in Little China: of all the inspirations he sampled to craft that classic, The Bastard Swordsman is maybe the biggest. (7:30 pm, Hollywood Theatre, $7-9) BOBBY ROBERTS
A Drag Queen Christmas: The Naughty Tour
Douse yourself in the holiday spirit with help from an array of RuPaul's Drag Race contestants as they rock the catwalk and take turns bringing their festive and naughty routines to the stage at the Arlene Schnitzer Concert Hall. Hosted by Miz Cracker. (8 pm, Arlene Schnitzer Concert Hall, $22.25-159)
A Tribute to Ursula K. Le Guin
Powell's pays tribute to the beloved Portland author while celebrating the release of a new illustrated edition of The Books of Earthsea. The book's illustrator Charles Vess will be joined in conversation at the event by Le Guin's son, Theo Downes-Le Guin, and Molly Gloss, author of Falling From Horses. (7:30 pm, Powell's City of Books, free, all ages)
The Shivas, Public Eye, MELT, The Rare Forms
Portland's finest purveyors of psych- and surf-infused garage rock and pop head up a hometown show at the with support from Melt, Public Eye, and the Rare Forms. (9 pm, The Liquor Store, $10)
Shakey Graves, Kolars
Fresh off a performance at this year's Pickathon, Austin singer/songwriter Alejandro Rose-Garcia (AKA Shakey Graves) brings his lively blend of blues rock, folk, and American back to town for a headlining show supporting his 2018 full-length, Can't Wake Up. (8 pm, Roseland, $28-30, all ages)
Nathaniel Rateliff & The Night Sweats, Bridge City Sinners
Fresh off a summer show on the Edgefield lawn, Denver-hailing singer/songwriter Nathaniel Rateliff and his backing band bring their acoustic folk 'n' soul back to town to head up a sold out "December to Remember" show at the Crystal Ballroom. (8 pm, Crystal Ballroom, Good Luck on the Ticket Resale Sites)
John Craigie
The modern-day troubadour out of Santa Monica, California follows up a pair of stand-out sets at Pickathon by bringing his playful blend of storytelling folk to the Doug Fir Lounge for an intimate Portland performance. (8 pm, Doug Fir, $20-25)
---
Wednesday, Dec 12
Cake
Cake isn't the type of band that needs to produce a constant stream of new music, and the scale of their popularity means they don't even really need to play live that often. The proof is the fact that their Doug Fir show sold out pretty quickly, despite the band having only put out one new song in the last seven years. That song, "Sinking Ship," is vintage Cake, showcasing tight grooves, group shouts, and John McCrea's curmudgeonly croon. All proceeds from the single's sales are being donated to Doctors without Borders, and tonight's "Tacky Sweater Soirée" show is also a benefit for the Giving Tree. (9 pm, Doug Fir, $40-100) RYAN J. PRADO
Death Cab for Cutie
The quiet buildups and tender space between melancholic guitar melodies that Seth Cohen from The O.C.'s favorite band creates leaves room for my mind to wander into introspection while sorting through old photographs, reading my teenage diary, and looking up long-lost friends on social media and pondering the inevitability of change, or whatever (thanks for that line, 16-year-old me). (8 pm, Crystal Ballroom, $62.50, all ages) ROBIN EDWARDS
POPgoji, DJ Lamar LeRoy
The Portland seven-piece has made a big impact with its style of Brazilian soul. Catch up with them tonight when they return to the Holocene stage to celebrate their 5th birthday along with support from DJ Lamar LeRoy. (8:30 pm, Holocene, $9-10)
Emma Ruth Rundle, Jaye Jayle
Thanks to her seemingly endless supply of dramatic guitar licks and haunting vocal melodies, doom-struck folk singer Emma Ruth Rundle will always be the centerpiece of her songs. But while making her new album On Dark Horses, she shared space with new collaborators in her new hometown of Louisville, Kentucky. Working with members of Jaye Jayle (including romantic partner Evan Patterson), Young Widows, and Wovenhand, Rundle's new songs find heightened emotional heft in full-band arrangements. The result is a sound that's lighter and lusher than her previous releases, but every bit as darkly beautiful. (9 pm, Mississippi Studios, $13-15) BEN SALMON
Queer Commons: Carol
In 1952, Patricia Highsmith wrote the story of a quiet newcomer to Manhattan falling in love with a big city socialite looking to escape her marriage. Unlike Highsmith's other notable works (Strangers on a Train, The Talented Mr. Ripley), the story wasn't a thriller. It also didn't have her name on it. The Price of Salt was credited to "Claire Morgan," and its Biblical title seemed partially chosen to obfuscate the fact it was about a lesbian relationship. It wasn't until 1990 that the story was re-titled Carol and Highsmith's name was put on it. It would be another 25 years before a film would be made from it, by queer cinema godhead Todd Haynes, who translated it into a lush, reserved, and powerful romance starring Cate Blanchett and Rooney Mara. And while Highsmith's story isn't a thriller by any means, the twist of its ending remains impactful—not because of its plotting, but because after 60 years, a mainstream lesbian story being allowed a happy ending is only slightly less rare than it was in the '50s. (7:30 pm, Hollywood Theatre, $7-9) BOBBY ROBERTS
Art in Revolution
The walls of Revolution Hall spring to life with help from new works from Portland artists Daniel Duford and Kevin Paul. Swing through for an opening reception and get a first glimpse at the venue's first-ever installation, exploring the history of Cascadia and the Western expansion, and enjoy some complimentary music and snacks while browsing the halls. (7 pm, Revolution Hall, free, all ages)
A Very Bookish Christmas
A collection of over 20 local authors coming together to help you find the perfect gift for your loved ones this holiday season. To clarify: Their help involves selling you their books, but they're pretty damned good books, including offerings from Karen Karbo, Anis Mojgani, Shannon Wheeler, Courtenay Hameister, Kelly Williams Brown, and more. A whole bunch more, actually. Oh yeah, there's gonna be snacks and drinks and such in the vicinity, as well. You should go. Get some books. Meet some authors. Eat some hors d'ouevres. It'll be great. (6:30 pm, Siren Theater, free)
The Slackers, The Sentiments
The Star Theater serves up a double dose of rude and reckless ska, rocksteady, and reggae from NYC's the Slackers and Pacific NW-based supergroup the Sentiments. (9 pm, Star Theater, $22)
Anthony Sherrod
Anthony "Big A" Sherrod brings his Delta blues sound through Portland for a headlining set at the Jack London Revue. (8 pm, Jack London Revue, $10)
---
Thursday, Dec 13
Bossin' Up
Comedian Shrista Tyree's new-ish hip-hop showcase Bossin' Up at Bossanova Ballroom is always a good time and makes good use of their balcony stage. The next lineup features excellent hip-hop artist and producer Fountaine, whose 2017 album H.F.I.L. (Hell for Infinite Losers) was a standout project that came out of the Portland scene. Fountaine's natural comedic timing, charisma, and versatility make him one of the most entertaining rappers in town. (8 pm, Bossanova Ballroom, $7) JENNI MOORE
Freddie Gibbs, G Perico
If you fed the blueprint for a rapper who was equal parts genius, gangsta, and great into a 3D printer, Freddie Gibbs would be the prototype. (8 pm, Star Theater, $22.50-25, all ages) CHRIS SUTTON
Brother Ali
After nearly two decades in the game, Brother Ali is still delivering some of the most insightful, personal, and impressive hiphop out there. And for all his considerable conscience, the man's sets flat-out thump. See him every time he comes through town, Portland. (8 pm, Hawthorne Theatre, $20-25, all ages) DIRK VANDERHART
Minus the Bear, Tera Melos
It's a bummer whenever a band as good as Minus the Bear decides to hang it up. After 17 years, six LPs, 12 EPs, and a whole lotta touring, the Seattle quartet is saying farewell on this final string of West Coast dates. The band's experimentalism was born from the post-hardcore early '00s, and has rotated wild hybrids of prog, ambient, psych, and punk that peaked on 2007's classic Planet of Ice, and was refined on their trippy sophomore record, Menos El Oso. They're leaving fans with a final EP, Fair Enough, and plenty of inspired artists in their wake. (8 pm, Roseland, $25-30, all ages) RYAN J. PRADO
2nd Annual Pajammin Party
In the bygone days of yore that were the '90s, sensitive bards Kid 'n' Play popularized the cultural rite-of-passage that is "The Pajama Jam." Migration Brewing is bringing it back for 2018, not only to have fun, but to help raise funds for the Children's Cancer Association. (7 pm, Migration Brewing, free)
The Wages of Fear
You take a bunch of nitroglycerine. You put it in two trucks. You put a bunch of complicated (but more importantly, broke) French assholes in both trucks. You point the trucks at a burning oil field on the other side of a mountain, 300 miles away, and then (and this is the important part) you force an entire theater to get in the trucks with these broke, desperate assholes, and you start putting up obstacles and roadblocks every five minutes while very patiently reminding everyone with every jostle, bump, swerve, and brake check that you are essentially riding shotgun inside a sweaty, six-wheeled bomb. This is the recipe for Henri-Georges Clouzot's motherfucker of a suspense classic, The Wages of Fear, and while The Exorcist's William Friedkin put his own explosive twist on it in 1977 with Sorcerer, the 1953 original is a must-see, especially on the big screen. (7:30 pm, Hollywood Theatre, $7-9) BOBBY ROBERTS
Mount Goldie, Boreen, Babehoven
Turn! Turn! Turn! hosts a double record release show celebrating the latest from Portland's own Mount Goldie and Boreen. Likeminded locals Babehoven round out the proceedings. (8 pm, Turn! Turn! Turn!, $5)
The English Beat
The influential new wave, ska, and punk band out of Birmingham, England bring their energetic, genre-hopping styles to the Wonder Ballroom for the Portland stop on a North American tour. (8:30 pm, Wonder Ballroom, $35-40, all ages)
Charlie Hunter & Lucy Woodward
The prolific jazz, rock, and fusion guitarist brings his sound back to the Mississippi Studios stage for a special collaborative performance with acclaimed vocalist and Pink Martini / Rod Stewart collaborator Lucy Woodward. (8 pm, Mississippi Studios, $22-25)
Don't forget to check out our Things To Do calendar for even more things to do!