---
Jump to:
Friday
|
Saturday
|
Sunday
---
Friday, Dec 28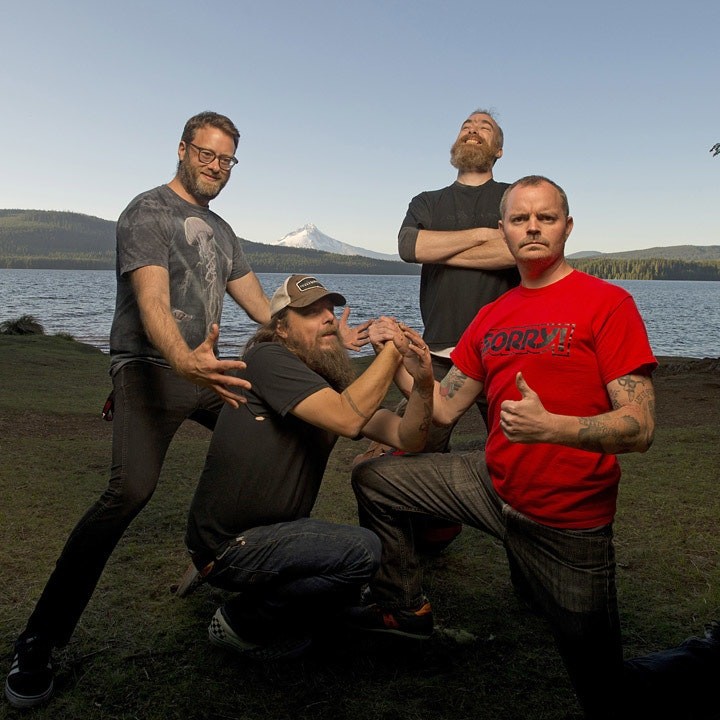 Red Fang
Portland's sturdiest and most reliable purveyors of full-volume riffs, Red Fang have become a beloved hard-rock institution, so it's fitting they're blasting out two hometown shows to mark the year's end. Do your neck stretches and get those fingers locked in devil-horn position, because these are gonna be a pair of headbangin' balls for the ages. (Fri-Sat 9 pm, Wonder Ballroom, $26) NED LANNAMANN
Ural Thomas & The Pain, Blossom
For more than five decades, Ural Thomas has been at the forefront of soul—and last fall, when Ural Thomas and the Pain released The Right Time, the Portlander made an excellent case for staying at that forefront for another five decades. And now, to help make this dreary winter just a little more tolerable, Ural Thomas and the Pain are playing the Doug Fir—oh, and also performing? Another of Portland's best artists: the unstoppable neo-soul and R&B genius Blossom. It's cold and dark outside. This show will warm you right up. (9 pm, Doug Fir, $17-20) ERIK HENRIKSEN
Cracker, Camper Van Beethoven
David Lowery has gotten a lot of mileage out of the Cracker/Camper Van Beethoven double bills, having built up an impressive audience through the annual CampOut festival. The now almost Grateful Dead-esque following is something Camper Van Beethoven fans could never have predicted when the band released its still-brilliant 1985 debut, Telephone Free Landslide Victory. But you can't argue with good songs, and both CVB and Cracker have plenty of them—whether they're digging out the weirdo punk and Middle Eastern influences of early Camper Van Beethoven or the indie rock and Americana of Cracker's '90s run. If you're of a certain age, Lowery & Co. are bound to hit one or more of your pleasure centers. (8 pm, Aladdin Theater, $23-25, all ages) MARK LORE
EYRST & Burn Money Music Present: A Portland New Year's Showcase
EYRST and Burn Money Music take over the No Vacancy Lounge for a pre-NYE celebration featuring live performances from an array of local artists including Astral OG, Danny Sky, ePP1999, Sxlxmxn, and more. (9 pm, No Vacancy Lounge, $10-15)
Dirty Revival, Kuinka
For many people, concerts in the days after Christmas and before New Year's are generally about shaking off the cabin fever, dipping a toe back into the real world, and dancing the night away. Tonight, Mississippi Studios hosts two Pacific Northwest bands that can soundtrack such an outing: Portland's Dirty Revival is a sturdy, soulful funk-rock band fronted by the charismatic Sarah Clarke, who's got a killer voice. And Seattle's Kuinka play heart-bursting, jangly, all-together-now folk-pop that'll have you stomping your feet and singing along. Don't be surprised if you hear them in a cutesy movie or car commercial soon. But first, they're in town to help you emerge from your holiday haze. (9 pm, Mississippi Studios, $18-20) BEN SALMON
The Collected Works of Tynan Wells Van Hook DeLong: Volume 36
Micro-feature-documentary-director, comedian, actor, and short-form bon vivant Tynan Wells presents a collection of his latest works, blending the melancholy and the madcap together in one unique night of filmed entertainment. (8 pm, Siren Theater, $8)
---
Saturday, Dec 29
Portland Trail Blazers vs. Golden State Warriors
After spending Christmas in Utah, the Blazers return home to take on the Golden State Warriors for the second time in a three-day span. With a brand new year and a full slate of home games on the horizon, a win against the defending champions could be the jolt that the Blazers need to pull out of their tailspin and re-establish themselves as contenders in the Western Conference. (7 pm, Moda Center, $67-2500, all ages) CHIPP TERWILLIGER
King in the New Year
Think celebrating New Years is a drag? WE AGREE. That is, if you're talking about drag kings. Ring in the New Year with the Bridge City Bois, Portland's own drag king posse, and leave your NYE woes at the door. Bonus: All donations go to transgender rights organizations! (9 pm, Tonic Lounge, $10) ALEX ZIELINSKI
Toody Cole's Birthday Party
Here's a gathering to celebrate the true reason for the season: punk icon and Portland legend Toody Cole, who is turning 70. Playing the festivities are Roseblood (the new project from the Thermals' Kathy Foster), Ex-Kids, Bondage Squad (featuring Misch Bondage), and Toody herself, backed by local twang-punk band Jenny Don't and the Spurs and singing songs by the Range Rats, Pierced Arrows, and Dead Moon. It's been just over a year since her husband and longtime bandmate Fred Cole passed away, so to hear Toody do those tunes again should be pretty special. (9 pm, The Liquor Store, $10)
Sweeeeet Christmastime
There are other tributes to Neil Diamond out there, but nobody does them with the showmanship and flair that Tony Starlight's been doing it for over 20 years, and they certainly don't tailor that show specifically to Christmas the way Tony and company can. I mean, can you think of a Neil Diamond tribute that incorporates simulated figure skating into the repertoire? (8 pm, The Tony Starlight Showroom, $30-75)
Afroman
The Grammy nominated rapper and marijuana enthusiast best known for his hit single "Because I Got High" makes his way through the Hawthorne Theatre for some pre-NYE festivities. (9 pm, Hawthorne Theatre, $20-25, all ages)
Geezer
Self-described as "Portland's premier geriatric Weezer tribute band," Geezer (members of the Dovecotes and Summer Cannibals) plays hook-heavy hits borne from the strange brain of Rivers Cuomo. (9 pm, Doug Fir, $10) CIARA DOLAN
Thievery Corporation, The Suffers
An evening of dub, electronica, and trip hop with the Washington, D.C.-based recording artist and DJ collective headed up by Rob Garza and Eric Hilton. (8 pm, Roseland, $42.50)
Sunbathe, Monica + the Shy Boys, Glass Curtains
Maggie May Morris has a catchy-as-hell name to go along with her natural ability to write a catchy-as-hell song. While you may be familiar with Morris from her position at the helm of Genders, you might not be aware that her solo efforts are as just as mesmerizing. With her current project, Sunbathe, Morris reminds us that catchy doesn't always have to be equal to sunny or saccharine. She's got the distinct ability to write a song so devastating you'll flop to the floor while listening, but also so warm and familiar that you'll find yourself attempting to hum along even before you've finished indulging in it for the first time. (9 pm, The Fixin' To, $7) JENNA FLETCHER
Becky with the Good Jokes: End of Year Smash Show!
Becky Braunstein's all-star comedy extravaganza makes sure to close out 2018 with one big-ass stand-up smash of a bash, with comedy from Simon Gibson, Phil Schallberger, Brandon Lyons, Andy Iwancio, and not one, but two special musical guests: Hutch Harris, and Dead Lee! (10 pm, Funhouse Lounge, $8-12)
---
Sunday, Dec 30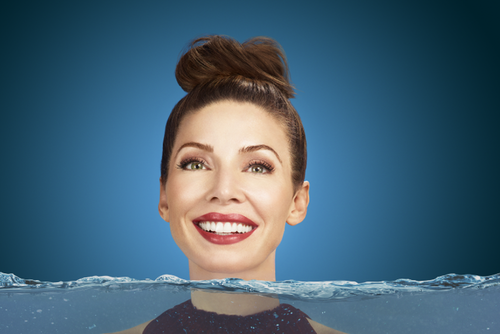 Whitney Cummings
From her 2010 special Money Shot to more recent endeavors, comedian Whitney Cummings has built a small empire based on speaking openly about all of the worst and weirdest parts of being socialized female. She's often tagged as "raunchy," which is a lazy descriptor for "a lady who speaks her mind." Listen up! 7:15 pm, Helium Comedy Club, $30-38) MEGAN BURBANK
Karl Denson's Tiny Universe
Fresh off a tour with the Rolling Stone, the prolific funk and jazz saxophonist, flutist, and vocalist brings his band back to Portland to ring in the new year with a pair of headlining shows at Revolution Hall. 9 pm, Revolution Hall, $25-75)
The Turnout: Broke Gravy & Friends' Penultimate Night
xFor 2018's last installment of The Turnout, a storytelling and community building series taking over the Secret Society on the Eve of New Year's Eve, the overriding theme appears to be "Goshdammit, we're looking forward to 2019, Broke Gravy style." That means five diverse storytellers, drink specials, prizes, and a "resolutions bucket." (7:30 pm, The Secret Society, $10)
Snatch the Halls
A special holiday installment of the Atlantis Lounge's new drag monthly drag show spotlighting local performers. Hosted by Clea Luxxe, Scarlett Rose, and Karmella Kartrashian. (8 pm, Mississippi Pizza Pub & Atlantis Lounge, $5)
Jerry Joseph & The Jackmormons New Year's Run
Through innumerable hardships and struggles, Joseph has remained a steady fixture in the local rock scene for more than three decades, and, even after being inducted into the Oregon Music Hall of Fame in 2015, doesn't appear to be slowing down one bit. So why should you? (9 pm, Mississippi Studios, $25-30) SANTI ELIJAH HOLLEY
Big Band & Beethoven: New Year's Celebration
Conductor Carlos Kalmar and the Oregon Symphony join forces with singers from PSU and Oregon Repertory Singers to deliver rousing performances of Duke Ellington's twist on Tchaikovsky's Nutcracker Suite and Beethoven's Ninth Symphony and its Ode to Joy. (7:30 pm, Arlene Schnitzer Concert Hall, $35-130)
Straight No Chaser
The professional a cappella group which originated in 1996 at Indiana University and is currently signed to Atlantic Records return to the Keller for the Portland stop on the "One Shot" tour. (8 pm, Keller Auditorium, $34.50-69.50)
Don't forget to check out our Things To Do calendar for even more things to do!