---
Jump to:
Monday
|
Tuesday
|
Wednesday
|
Thursday
---
Monday, Jan 21
Dismantle. Build. Liberate: Reed College MLK Day of Engagement
Reed College has planned an amazing day of free, engaging events open to the public including a letter-writing session to political prisoners with Critical Resistance and a lecture presented by poet and activist Clint Smith. Head to tinyurl.com/ReedMLKDay19 for the full schedule and to RSVP. (noon, Reed College, free) EMILLY PRADO
King: A Filmed Record—From Montgomery to Memphis
A digital restoration of Sidney Lumet and Joseph L. Mankiewicz's 1970 documentary, using testimonials from well-known supporters (including James Earl Jones, Ruby Dee, and Paul Newman) to supplement the mountain of archival footage tracing King's arc from regional activist in the '50s to leader of the Civil Rights movement in 1968. (7 pm, Clinton Street Theater, $5)
Double Feature of 32 terrifying short films!
Fear No Music: Locally Sourced Sounds V
The fifth installment of Fear No Music's Locally Sourced Sounds series features a world premiere from recent Reed graduate Yiyang Wang, along with performances of compositions by Ryan Francis, Nancy Ives, John Peel, Julia Kinzler, and James Shields. A complimentary reception following the performance will feature food and beverages from Lompoc Brewing, Garden Bar, Wild Friends Foods, New Cascadia Traditional, and New Seasons Market (7:30 pm, The Old Church, $15-25)
Jon Glaser
The beloved NYC-based comedian and actor known for creating and starring in TruTV's Jon Glaser Loves Gear and Adult Swim's Delocated and Neon Joe Werewolf Hunter returns to town for the first time since headlining the Bridgetown Comedy Festival in 2012. (7:30 pm, Mississippi Studios, $22-25)
Anna Tivel
Acclaimed Portland folk singer/songwriters brings her backing band and a full-slate of special guests through Al's Den to head up a week-long residency ahead of her forthcoming full-length. (7 pm, Al's Den, free, through Jan 26)
Selma
When activists like King are presented on film, they're often framed as less radical than they actually were. So it's notable that Selma addresses King's opposition to the Vietnam War, as well as the very real violence the real-life demonstrators faced. There is a lot of violence in Selma, as in the real Selma. The film's second scene is particularly shocking, even though, if you know anything about American history, you'll know what's going to happen from its first moments. director Ava DuVernay's willingness to engage with this particularly American history of violence sets Selma apart. Portraying a movement on film is an impossible task, but if DuVernay has succeeded, it's in the way Selma forces a kind of reckoning for its viewer. At these moments, you won't be able to look away. And you shouldn't. 2:20 pm & 6:35 pm, Academy Theater, $3-4) MEGAN BURBANK
---
Tuesday, Jan 22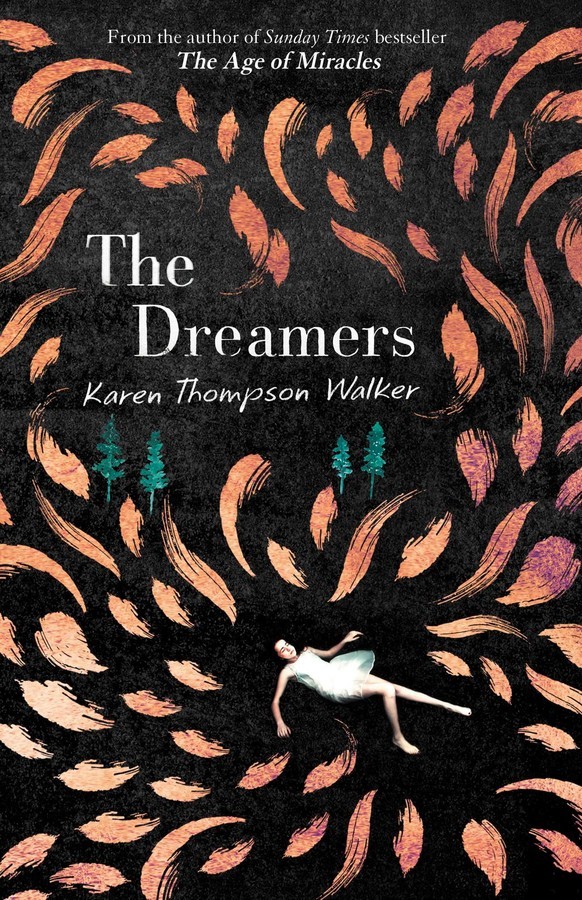 Karen Thompson Walker, Karen Russell
Bestselling author Karen Thompson Walker returns with The Dreamers, about a small college town in Southern California that is hit with an illness that sends those affected into a state of perpetual sleep. Walker will be joined in conversation by Karen Russell, author of Swamplandia! and Vampires in the Lemon Grove. (7:30 pm, Powell's City of Books, free)
Duster, Floating Room
So many of indie rock's critical darlings were floating in outer space in 2000. Radiohead, Modest Mouse, Grandaddy, and Sigur Rós released landmark albums that played like astronaut dreams, their sounds stretched between past and present, heaven and earth, day and night. Duster's millennial offering, Contemporary Movement, was similarly inclined toward the stars, but the San Jose trio's melancholic slowcore evoked earthbound gazing. Like one of their own songs, Duster simply stopped when it made sense to stop, leaving listeners with a slim discography and a lingering sense of something unfinished, of something never meant to be finished. The band's return feels more like the tail end of an epic cross-dissolve than a new beginning. This is where we were supposed to meet them again, in this place none of us ever really left. (8 pm, Mississippi Studios, $15-18) CHRIS STAMM
Pasta Phoni: A Fakers Popup
Fakers PDX takes over Hogan's Goat for a one-night popup featuring an array of pan-mediterranean pastas and salads followed up with coffee and desert.(5 pm, Hogan's Goat, $15-40)
The Flesh Eaters, The Lovesores
Just a few days ago, Los Angeles punk band the Flesh Eaters dropped I Used to Be Pretty, their first new album in 14 years. Ahead of its release, founding vocalist and songwriter Chris Desjardins—who is also a poet, novelist, screenwriter, actor, and director—reunited with guitarist Dave Alvin and drummer Bill Bateman (both of the Blasters), along with bassist John Doe, marimba player and percussionist DJ Bonebrake (X), and saxophonist Steve Berlin (the Plugz, the Blasters, Los Lobos). Now they're spending the next several months bringing I Used to Be Pretty across the country, and based on the ferocity of the record's first single—a gritty cover of the Sonics' "Cinderella"—it's going to be one hell of a victory lap. (9 pm, Star Theater, $20)
Escher Quartet
Friends of Chamber Music present this two-night stand by this acclaimed quartet, performing pieces by Mozart, Schumann, Haydn, and more. (7:30 pm, PSU Lincoln Performance Hall, $30-55)
Mother Mother, Winnetka Bowling League
Vancouver, B.C.'s Mother Mother bring their harmony-driven blend of upbeat indie pop through the Doug Fir Lounge for the Portland stop on a North American tour supporting their latest album, Dance and Cry. (9 pm, Doug Fir, $15-17)
---
Wednesday, Jan 23
The Carols, Wet Fruit, Mini Blinds, Dim Wit
Seattle-based duo the Carols bring their infectious blend of call-and-response pop and punk down the I-5 to head up an all-ages show at the Black Water Bar alongside likeminded locals Wet Fruit, Mini Blinds, and Dim Wit. (8 pm, Black Water Bar)
JoAnn Schinderle Re-Records Her Period Joke Album
The Los Angeles-via-Portland comedian and the former host of the Alberta Street Pub's dearly missed stand-up showcase, Control Yourself, returns to her old stomping grounds to re-record her album of period jokes after some whiny man sat in the front row and scoffed throughout the initial go. Hey, at least she got to shut the loser down from the stage, and you get another chance to catch the show in a live setting. (7 pm & 10 pm, Alberta Street Pub, $10-12)
Bayside, Kayleigh Goldsworthy
Although I'm not eager to admit it, I've always had a bit of a soft spot for Bayside. They're reliably the best band on awful pop-punk tour packages, and their covers of songs like the Smoking Popes "Megan" and "Movin' Out" by Billy Joel indicate a strong pop sensibility and appreciation percolating under that Warped Tour luster. (8:30 pm, Doug Fir, $22-26) MORGAN TROPER
Portland Latin American Film Festival: Ruben Blades is Not My Name
Ruben Blades is one of the best "oh it's that guy!" presences in modern film. He ran for president of Panama once, too. Ruben Blades is also an amazing musician. He's got 17 Grammys to show for it, even. And it's that long, much-acclaimed music career that gets examined in director Abner Benaim's 2018 documentary. (7:30 pm, Hollywood Theatre, $8-10)
Strawberry Mountain, Fantastic Plastic, Hollow Sidewalks
Seattle/NYC DIY collective Strawberry Mountain bring a blend of experimental pop and shapeshifting psychedelia to the Liquor Store stage to head up a Portland show featuring support from local post-punk and indie rock outfits Fantastic Plastic and Hollow Sidewalks. (9 pm, The Liquor Store, $7)
Party Pupils, Pat Lok
LA/NYC-based production duo Party Pupils join forces with Vancouver's Pat Lok to bring the "Party Lok" Tour to Holocene for a mid-week dance party. (9 pm, Holocene, $12-15)
Casual, Z-Man, DJ True Justice, Vocab Slick
Bay Area legend, underground hip-hop legend—Hieroglyphics co-founder Casual is bringing his "Slap Frost" tour to Portland. (7:30 pm, Paris Theater)
---
Thursday, Jan 24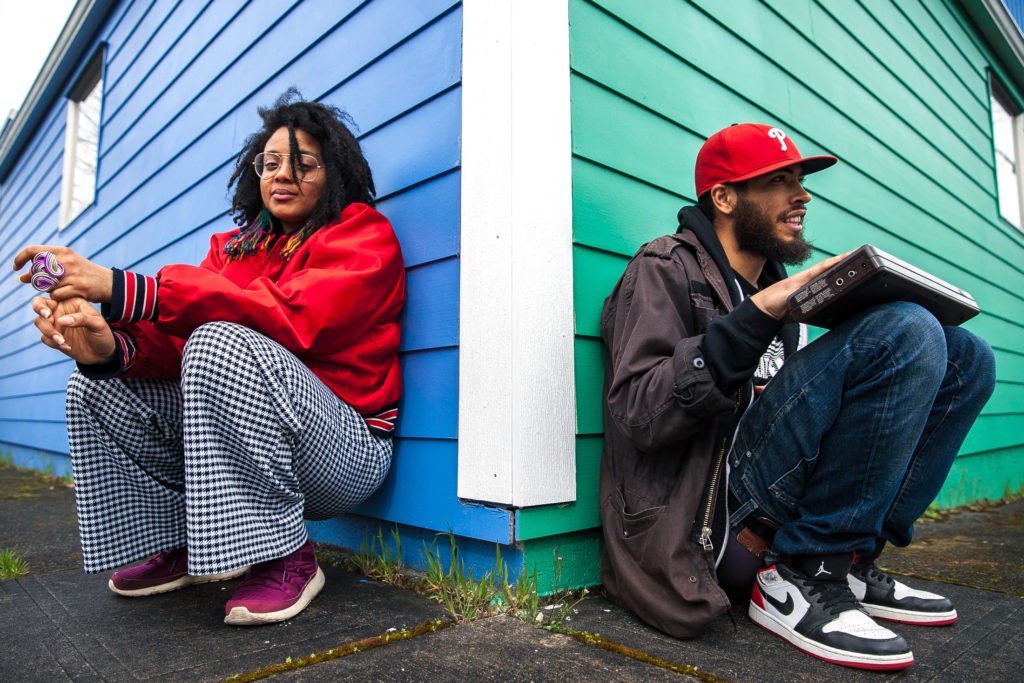 Brown Calculus, Stas THEE Boss
Acclaimed Portland cosmic soul and jazz duo Brown Calculus celebrate the vinyl release of their full-length debut with an intimate hometown performance. Seattle hip-hop mainstay Stas THEE Boss rounds out the proceedings. (9 pm, Mississippi Pizza Pub & Atlantis Lounge, $8)
Gillian Frances, Sheers, Indira Valey
Up-and-coming experimental folk singer/songwriter Gillian Frances heads up a hometown show at Mississippi Studios along with likeminded locals Sheers and Indira Valey. (9 pm, Mississippi Valley, $5)
The Fur Coats, DYKERITZ, FRISKIES
Portland's Fur Coats bring their soulful blend of psych-tinged pop music to the Holocene stage for a hometown show featuring support from DYKERITZ and FRISKIES. All caps. Just like that. (8:30 pm, Holocene, $8)
Hollywood Babylon: Red Headed Woman
The Hollywood Theatre's series, focusing on films made during Hollywood's "pre-code era," from 1929 to 1934, starts 2019 strong with Red Headed Woman, starring Jean Harlow as not just a social climber, but—so far as the early '30s were concerned—the social climber. Harlow's portrayal of feminine ambition was so unnerving that some regions of the country flat-out banned the film. (7:30 pm, Hollywood Theatre, $7-9)
Thomas Kohnstamm, Pauls Toutonghi
Lake City is Thomas Kohnstamm's debut novel, set in Seattle in the wake of 9/11 and on the onset of the the city's first wave of tech-driven gentrification. Kohnstamm will be joined in conversation by Pauls Toutonghi, author of Dog Gone and Evel Knievel Days. (7:30 pm, Powell's City of Books, free)
San Quinn
One of the Bay Area's best-known hustlers hits Portland with a fistful of classics and new bangers to start 2019 off on a good foot. (8 pm, Paris Theater, $15-20)
Wild Child, Batty, Jr.
Austin's Wild Child bring their soulful and infectious blend of indie-pop back to the Aladdin Theater for an all ages Portland stop on a tour supporting their latest full-length, Expectations. (8 pm, Aladdin Theater, $20-24)
Don't forget to check out our Things To Do calendar for even more things to do!