---
Jump to:
Friday
|
Saturday
|
Sunday
---
Friday, Jan 25
Fertile Ground Festival
Get ready for SO MUCH THEATER, because Portland's annual festival of new performance, Fertile Ground, is here! Fertile Ground is delightfully uncurated, which means it can be insane. More importantly, it's one of Portland's most accessible and affordable arts festivals. For a list of participants, venues, and showtimes, click here. (Various Locations, Through Feb 3) MEGAN BURBANK
Beth Stelling
Originally a product of Chicago's comedy scene, LA writer and stand-up Beth Stelling has honed her ability to disarm audiences with her laid-back delivery and trounce them with her unpredictable wit for the better part of a decade. Her expertly crafted half-hour special is a highlight of Netflix's The Standups, and that's just a small taste of what Stelling will have up her sleeve when she swings through Helium for a full weekend of shows. (7:30 pm, 10 pm, Helium Comedy Club, $17-25) CHIPP TERWILLIGER
Emily King
The Grammy nominated NYC-based singer/songwriter brings her soulful blend of pop and R&B back to the Doug Fir stage for an intimate Portland stop on a North American tour supporting her latest full-length, Scenery (9 pm, Doug Fir, $18)
Erotic City
You gotta have some serious nerve to step into the purple high-heeled booties of Prince, and luckily Portland's premier tribute band, Erotic City, has the chops to back it up. (9 pm, The Fixin' To, $10) MARJORIE SKINNER
Improv GIants
A massive attack of the Siren Theater's favoritest improv comedy all-stars, including Shelley McLendon, Nicholas Kessler, Jed Arkley, DK Reinemer, Kate Murphy, Kirsten Kuppenbender, and more! (8 pm, Siren Theater, $5)
Snap! Y2K: Britney Edition
The latest installment of the beloved monthly dance night doubles as a tribute to Britney Spears, with DJs Colin Jones, Freaky Outty, and Timothy Bee spinning all your favorites Britney jams along with the normal selection of hits from the early '90s through the early 2000's. (9 pm, Holocene, $6-7)
'80s Weekend at the Crystal Ballroom: Night #1
Celebrate '80s weekend at the Crystal with a special two-floor installment of their recurring (but now super-sized) Video Dance Attack, keeping MTV's golden era burning bright by projecting classic music videos on giant screens and rattling the dance floor with a thumping sound system. If you want all the pop/rock hits, you head upstairs. You wanna get a little more gothy and/or Depechey? Downstairs is your haven for the night. (9 pm, Crystal Ballroom, $15)
Tritonal
The renowned DJ and production duo comprised of Dave Reed and Chad Cisneros bring their electro house, future bass, and trance stylings through the Roseland for a headlining show. (8 pm, Roseland, $25-30)
Rock Against Fascism PDX
This weekend-long skank fest (as in the dance) will directly benefit the International Anti-Fascist Defense Fund and boasts a sprawling, multi-day lineup of bands and DJs "from all over North America." (Fri-Sat 5 pm, Sun noon, Cider Riot, $10)
DOROTHY, Spirit Animal
Los Angeles' DOROTHY makes the pilgrimage to Portland, hoping to help speed through "up and coming" status into full-blown "here and crushing it" mode. (8 pm, Hawthorne Theatre, $25)
---
Saturday, Jan 26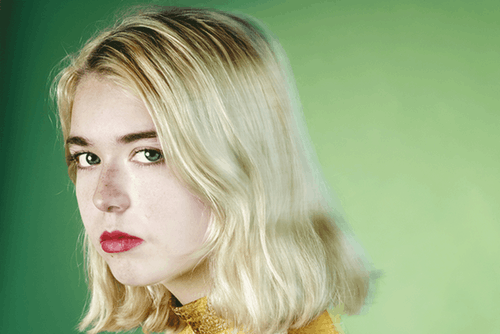 Snail Mail, Choir Boy
Intimidatingly cool teen Lindsey Jordan is Snail Mail, the artist behind the dreamy punk-pop 2018 album Lush. A recent high school graduate, Jordan's fresh voice and lovesick lyrics will trick you into wishing you were 18 again. She's joined by Choir Boy, a synth-pop band whose high-pitched, haunting vocals are reminiscent of a church chorus. If you're prone to wistful, tearful reminiscing, it might be a good idea to bring tissues to this one. (9 pm, Aladdin Theater, $16-18, all ages) BLAIR STENVICK
Heat Vision: An ICE Resistance Rally and Concert
The Ice Breakers are a local activist organization seeking to abolition ICE that meets weekly at the Portland Mercado for public meetings. True to their "fight fear with fun" ethos, they'll host a superhero-themed rally and concert to battle the "super villain organization." Costumes encouraged. (2 pm, 4310 SW Macadam, free) EMILLY PRADO
Andre Nickatina, Cool Nutz
As one of the few Bay Area artists to opt out of the region's popular hyphy era in the late '90s, Andre Nickatina cemented his persona as the consummate lone wolf and a bastion of independent music, throwing down a bevy of underground releases laced with tales of street bacchanalia. His rapid-fire wordplay lays out intensely cinematic cocaine scenarios in the most intelligent fashion, straddling the line between psychotic and charismatic with a street hustler's ease. To see him connect with his rabid fan base live reveals that Nickatina's absence on the charts hasn't muddled the staying power of his material. I was lucky enough to witness a gloriously claustrophobic show where Nickatina and the late Mac Dre traded legendary sets in the spirit of grassroots Blackness. The true essence of hip-hop was indelibly palpable that night, and changed my life forever. (8 pm, Roseland, $25-30, all ages) CHRIS SUTTON
NW Coffee Beer Invitational
We have our collection of quirks and foibles here in the Pacific Northwest, but damned if we don't know how to brew things. Beer and coffee, especially! And for the sixth straight year the Goose Hollow Inn puts up a very big tent, and invites a lot of brewmasters and coffee roasters to come together and see what sort of drinkable magic they can make together. For $20, you get to sample that magic with a festival glass and 10 taster tickets, as well as live music and food from the Inn itself. (noon, Goose Hollow Inn, $20)
Covers & Blankets
The annual, Portland-based, musical charity event returns, bringing open mic performances to the Alberta Rose Theatre stage to benefit the Janus Youth Programs of Portland and SW Washington. Admission is $10 with a charitable donation and $20 without. (7 pm, Alberta Rose Theatre, $10-20)
Jacob Collier
An evening of jazz, funk, soul folk, and Brazilian-influenced music with two-time Grammy-winner singer, arranger, composer, and multi-instrumentalist out of London who is currently touring in support of a new four-volume musical project, titled Djesse. (8;30 pm, Wonder Ballroom, $30-35, all ages)
LOX, Dragging an Ox Through Water, Sad Horse
The Firkin Tavern throws a pay-what-you-can benefit show supporting the Burgerville Workers Union and their ongoing fight for worker's rights and self representation. LOX, Dragging an Ox through Water, and Sad Horse perform, and a portion of proceeds from the bar will be donated to the cause. (8 pm, Firkin Tavern, free)
Portland Cello Project & PDX Soul Collective
Portland's genre-bending cello group is pairing up with four of the city's most soulful vocalists for an evening of melodic bliss. Prepare for the Portland Cello Project's lineup of classically-trained musicians to break the confines of a traditional orchestra performance with their sweeping covers of your favorite indie songs. (8 pm, Revolution Hall, $22-25, all ages) ALEX ZIELINSKI
Andaz
For more than 15 years, DJ Anjali and the Incredible Kid have been an inimitable force in the Portland dance scene. Since 2002 the power duo has hosted Andaz—their monthly bhangra, Bollywood, and desi bass dance party (the longest running on the West Coast)—and let me tell you, it is WILD. There were flashing lights and Bollywood movies playing on TVs. The air was thick with moisture, so thick that I'm pretty sure it was condensing on the ceiling. Surrounded by energetic dancers, DJ Anjali and the Incredible Kid inundated late-night revelers with rhythms from South Asia and beyond. (9 pm, The Liquor Store, $5-10) CIARA DOLAN
Eric Bachmann, MAITA, Ritchie S. Young
Whether under his own name, with the folky Crooked Fingers, or the rocking Archers of Loaf, songwriter Eric Bachmann has consistently delivered some of the best tunes to be found. His latest solo record, No Recover, is a gorgeous conglomeration of the various genre styles he's tapped over the years, proving that pigeonholing Bachmann is a useless exercise—he simply makes terrific music. (9 pm, Mississippi Studios, $15-20) NED LANNAMANN
Belmont Fermentorium 1st Anniversary Throwdown
Modern Times isn't just having a birthday party—they're throwing down, which is a marked step-up in party ambitions, and they're looking to make good on that promise with a full day of special brews on tap, including a few from their friends at Highland Park Brewery. Imperial dessert stouts, barrel-aged stouts, barrel-aged sours, saisons, IPAs, DIPAs, and more. (11 am, Modern Times Belmont Fermentorium)
Cursive, Summer Cannibals, Campdogzz
Cursive has always been a lot, but that's the whole point. The band is a blaring and obvious vehicle for Tim Kasher's disappointment—in himself, his lovers, his band, his profession, you. At its best, Cursive is wickedly cathartic, an almost naughty trip back in time to the white-hot joy of an adolescent tantrum. Last year's Vitriola was another pissed fit that found Kasher expanding the reach of his pique to include capitalist demons and their many ravening emissaries. It would seem Kasher finally found something evil enough to justify his rage, and his band sounds renewed, ready, and righteous. (9 pm, Doug Fir, $18-20) CHRIS STAMM
Lavender Country, Soft Butch
Released initially as a private press LP in 1973, Lavender Country was the first gay country album ever, beating out Peter Grudzien's The Unicorn by a year. The messages in the music sadly still resonate to a modern audience, but they no longer have to be delivered from the shadows. (9 pm, The Fixin' To, $10) ROBERT HAM
'80s Weekend at the Crystal Ballroom: Night #2
Close out '80s weekend at the Crystal with two-floors worth of headbanging, thrashing, and putting up the horns to the acidwashed, hair-teased throwback sounds of the Northwest's best tribute bands. Featuring performances from Hysteria (Def Leppard), Steelhorse (Bon Jovi), and Motorbreath (Metallica) in the main ballroom, and Lovedrive (Scorpions), Saints & Sinners (Whitesnake), and Breaking the Chains (Dokken) in Lola's room. (8 pm, Crystal Ballroom, $20-26)
---
Sunday, Jan 27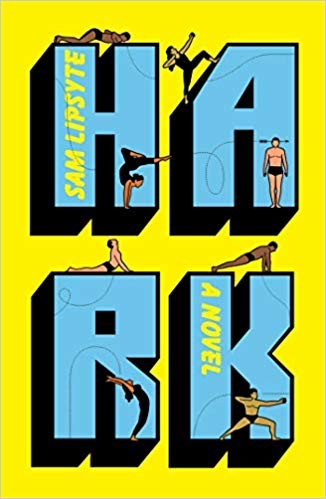 Sam Lipsyte
Author Sam Lipsyte is a lot of things: He's clever, he's inventive, he's a former Mercury cover model, and he's the kind of writer who wields a razor-sharp wit for both brutally funny laughs and brutally honest observations about… well, everything. (Just read his acclaimed novel The Ask, or his New Yorker short story "The Dungeon Master," and be amazed.) Now he's back with Hark, a timely social satire that promises to be just as surprising, addictive, and fun as his past work, AND he's at Powell's to talk about it. (7:30 pm, Powell's City of Books, free) ERIK HENRIKSEN
Travis Scott
The Rose City is about to feel the full force of Travis Scott going sicko mode at the Moda when his "Astroworld: Wish You Were Here" tour comes through town. (8 pm, Moda Center, $26 and up)
Soft Machine, Moraine
British proggers Soft Machine were the leading lights of the jazzy, improvisational Canterbury Scene, and their first four albums are among the best and most influential albums of avant-rock ever recorded. Today's iteration finds drummer John Marshall, bassist Roy Babbington, guitarist John Etheridge, and saxophonist/flautist Theo Travis keeping the Soft Machine flame alive with new material (including their latest album, Hidden Details) and plenty of older music from their lengthy back catalog. (8 pm, Alberta Rose Theatre, $25-30) NED LANNAMANN
The Crazy World of Arthur Brown, Witch Mountain, Ruby the Hatchet
Is a human being capable of creating sounds that can transcend physical and mental planes? The answer can be found in an Arthur Brown performance. There are a lot of classic musicians crawling out from the past with mediocre comebacks and raking it in on nostalgia alone. Brown is not one of them. At the ripe old age of 76, the man is as fresh, relevant, and ethereal as ever. Genre and taste aside, Arthur Brown can create entire galaxies onstage. (9 pm, Star Theater, $30) ARIS HUNTER WALES
Malt Lizard, Nick Normal
Locals Malt Lizard and Nick Normal head up the latest installment of Sunday Sessions at Rontoms with their lo-fi experimental punk and power pop sounds. (8 pm, Rontoms, free)
Aguirre, the Wrath of God
1972's Aguirre is a pretty big deal in the Werner Herzog/Klaus Kinski canon, and for good reason. Klaus Kinski's Aguirre is one of a bunch of idiotic conquistadores who're ineptly hacking their way through South America in search of El Dorado; when Aguirre sets up a mutiny, chaos erupts, people die, and monkeys take over a raft. Like another Herzog/Kinski joint, Fitzcarraldo, Aguirre takes its time getting going, but once it does, watch out. (7 pm, NW Film Center's Whitsell Auditorium, $8-10) ERIK HENRIKSEN
Viviane Hagner, The Oregon Symphony
Phenom fiddler Viviane Hagner teams up with our hometown orchestra to perform a violin concerto she has championed since offering its world premiere in 2002. Created by Korean-born, Berlin-based composer Unsuk Chin, this utterly unique work manages to fit snugly within the western classical tradition while also reflecting a passion for electronic music and 21st-century sonic complexities. Those in attendance will never hear anything like it again. As if that weren't enough, the evening's program kicks off with the very first symphony from Beethoven and concludes with Robert Schumann's majestic Symphony No. 3, whose finale never disappoints. (2 pm, Arlene Schnitzer Concert Hall, $24 and up, all ages) BRIAN HORAY
Portland School of Rock: Tony Hawk's Pro Skater
Students from Portland School of Rock overload the Doug Fir Lounge with nostalgia by paying tribute to the classic Playstation series and it's memorable soundtracks, with songs from Motorhead, Bad Religion, Goldfinger, Primus, Bodyjar, Agent Orange, Sex Pistols, Rage Against the Machine, Ramones, and more. (noon, Doug Fir, $12-15, all ages)
Hungry Hungry Hip-Hop
This month's installment of the local showcase doubles as a release show for 1 Young Micah's latest album, Collage. Mat Randol, Midori, and Free Tillman round out the proceedings. (9 pm, Mississippi Pizza Pub & Atlantis Lounge, $5)
Samurai Sunday: Shogun Assassin
Probably one of the most badass movies ever made, 1980's Shogun Assassin tells the heartwarming story of a samurai, his adorable toddler son, a lethally tricked-out baby carriage of doom, and the duo's quest for bloody, bloody vengeance. (7 pm, Hollywood Theatre, $7-9) ERIK HENRIKSEN
Don't forget to check out our Things To Do calendar for even more things to do!