---
Jump to:
Monday
|
Tuesday
|
Wednesday
|
Thursday
---
Monday, Jan 28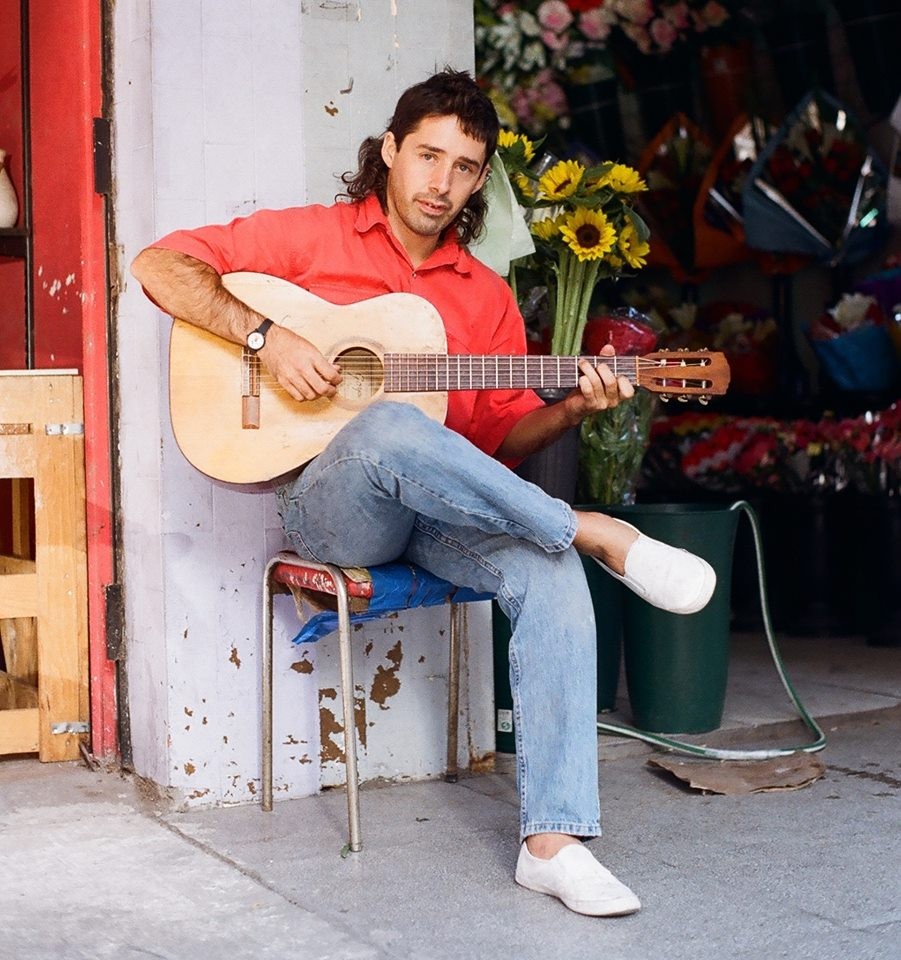 Juan Wauters, The Morals
Uruguayan singer/songwriter Juan Wauters (of Ramones-inspired garage band the Beets) wrote and recorded his new solo album, La Onda de Juan Pablo, while traveling across Latin America over the past few years. Releasing next week on the Captured Tracks label, La Onda de Juan Pablo is sung entirely in Spanish, backed by breezy guitar riffs and hypnotic rhythms (as heard on the record's standout track, "Guapa"). Also worth checking out: Wauters' interactive travel diary, which explains how the music of the places he visited impacted the songs on the record. (8 pm, Mississippi Studios, $10-12) CIARA DOLAN
Mozes & the Firstborn, The Parrots, Billy Changers
Dutch garage-rockers Mozes and the Firstborn swing between muses pretty often. Hinging their scope of interest on poppy songs like the opening track of their new album Dadcore (just released via Burger Records), the crew is clearly run on having fun. But it's the grungier side of the band's work that provides the dynamics; locked-in tracks like "If I" and "Fly Out I" conjure the quiet-loud-quiet melodics of formidable '90s acts. Listen to "Sad Supermarket Song" for further proof, as vocalist Melle Dielesen channels the angst of luminaries like Dave Grohl and Blake Schwarzenbach. (9 pm, Doug Fir, $10-12) RYAN J. PRADO
Fertile Ground Festival
Get ready for SO MUCH THEATER, because Portland's annual festival of new performance, Fertile Ground, is here! Fertile Ground is delightfully uncurated, which means it can be insane. More importantly, it's one of Portland's most accessible and affordable arts festivals. For a list of participants, venues, and showtimes, click here. (Various Locations, Through Feb 3, $50 all-access pass) MEGAN BURBANK
Viviane Hagner, The Oregon Symphony
This is the last day that phenom fiddler Viviane Hagner teams up with our hometown orchestra to perform a violin concerto she has championed since offering its world premiere in 2002. Created by Korean-born, Berlin-based composer Unsuk Chin, this utterly unique work manages to fit snugly within the western classical tradition while also reflecting a passion for electronic music and 21st-century sonic complexities. Those in attendance will never hear anything like it again. As if that weren't enough, the evening's program kicks off with the very first symphony from Beethoven and concludes with Robert Schumann's majestic Symphony No. 3, whose finale never disappoints. (2 pm, Arlene Schnitzer Concert Hall, $24 and up, all ages) BRIAN HORAY
Amy Dresner
Writer and former stand-up comic Amy Dresner reads from My Fair Junkie, her debut memoir chronicling her two-decade battle with sex, drugs, and alcohol addiction, as well as her emergence on the other side. (7:30 pm, Powell's City of Books, free)
Waiting for Guffman
Is there anything in the world of film more reliably entertaining than a Christopher Guest mockumentary? (9:30 pm, Academy Theater, $3-4)
---
Tuesday, Jan 29
Anika, Cool Flowers
As one-third of the ranging and chaotic Exploded View, Berlin-based singer Annika Henderson taps into a sublime vibe of imminent collapse, like she has seen a future in which human industry and desire are finally swallowed by forests and wolves. Henderson's solo work as Anika isn't quite so terrifying, but it's equally evocative. Backed by members of Beak>, Anika transforms classics by the likes of Bob Dylan and the Kinks into warbling, post-punky dub journeys that capture the menacing cool of a city at night—you can almost hear the neon bouncing off puddles, the smoke rolling out of red lips. (9 pm, Mississippi Studios, $14-16) CHRIS STAMM
Hank Von Hell
After frontman Hank Von Helvete left Norway's Turbonegro for the last and final time, and the remaining members replaced him with a subpar copycat ("The Duke of Nothing"? Yeah, I'll say…), I really tried to stick with them. But you can't replace a sparkler with a mortar, so I signed off hoping someday the real rock 'n' roll fireworks would return. If Hank's exit from Turbonegro left a hole in your life only catchy, fist-pumping sing-alongs could fill, it's time to plug that void. The king has reemerged with a new moniker—Hank Von Hell—and a solo record called Egomania. (8:30 pm, Dante's, $25) ARIS HUNTER WALES
Grindhouse Film Festival: The Killer
1989's The Killer, John Woo's two-fisted (each fist closed around a pistol, of course) melodrama isn't really what you'd call a "grindhouse" film, but genre labels are meant to be stretched, and bullet ballets like these are meant to be screened in 35mm—so if putting this overheated symphony of super-stylish violence in the Grindhouse Film Festival gets that done, so be it. The story is 100 percent silly soap opera bullshit, but the commitment and the energy from all involved in bringing it to lurid life is still amazing to behold, especially when it comes to Chow Yun-Fat, operating at the peak of his charisma—a level maybe only two or three other movie stars have ever attained in the history of film. (7:30 pm, Hollywood Theatre, $7-9) BOBBY ROBERTS
LP, Lauren Ruth Ward
An evening with Long Island-hailing pop and rock singer/songwriter Laura Pergolizzi, AKA LP, known for composing works for the likes of Cher, Rihanna, the Backstreet Boys, and Christina Aguilera, as well as for her own acclaimed solo career. (8 pm, Roseland, $24.50-39.50, all ages)
Ólafur Arnalds
When the air starts to chill and the skies fade to forever gray, that's the time to reach for Olafur Arnalds. The Icelandic composer makes music that's beyond his years, building beautiful pieces of contemporary classical music out of minimalist piano, lush string sections, inorganic beats, and an impressive sense of dynamics. (8 pm, Revolution Hall, $22-38.50, all ages) BEN SALMON
Ending Gender-Based Violence is Men's Work
Women of Color Speak Out is a Seattle-based collective focused on raising awareness of the intersections of systems of oppression and ecological disaster. They'll be leading a workshop covering topics like white supremacy, capitalism, colonization, patriarchy, and how men can be allies—all relating back to the mission of eradicating gender-based violence. (6:30 pm, YWCA of Greater Portland, $10-30) EMILLY PRADO
The Districts, Deeper
If you ever forget that there are lots of people who grew up in the 2000s, take a listen to the Districts, a buzzy young Pennsylvania band whose 2015 breakthrough album A Flourish and a Spoil sounded like the Strokes gone indie, and whose newest album—2017's Popular Manipulations—dollops on a healthy dose of Interpol- and Arcade Fire-style grandiloquence. It's all very… competent. On the other hand, tonight's opening band—Deeper, from Chicago—combines post-punk vibes and sparkling, intricate guitar-pop in interesting ways on their self-titled debut album, which came out last year. (9 pm, Doug Fir, $15-17) BEN SALMON
---
Wednesday, Jan 30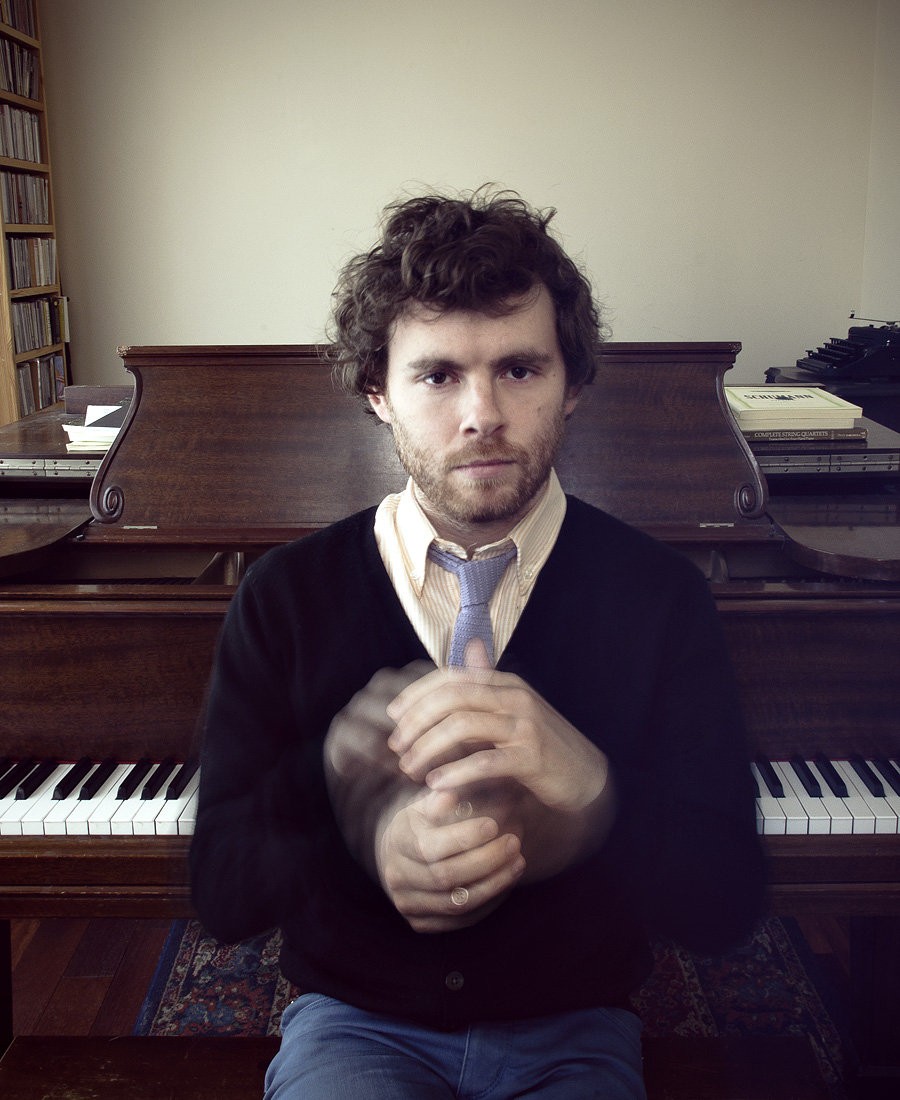 Gabriel Kahane
With a couple years having passed since the 2016 election, we are now elbows-deep in music written and recorded in reaction to the reality of President Donald Trump. Some musicians have produced protest songs. Others indulged in escapism. Brooklyn singer/songwriter Gabriel Kahane decided to take the scenic route. The day after Trump was elected, Kahane boarded a train in New York City and traveled nearly 9,000 miles around the country, talking to strangers in an effort to better understand America. That experience forms the core of his new album Book of Travelers, which finds Kahane at the very top of his thoughtful, piano-focused folk-pop game. (8 pm, The Old Church, $20, all ages) BEN SALMON
Thirsty City
The monthly hip-hop and beats showcase holds it down at the White Owl for a free night of new music for your guaranteed-to-be-nodding head. Hosted by NorthernDraw. (9 pm, White Owl Social Club, free)
Re-run Theater: Bionic Man vs. Bigfoot
Every month, the Hollywood Theatre becomes a brilliant re-creation of a '70s living room via Re-run Theater, a celebration of the sort of televised schlock only the most polyester of decades could provide—and holy shit does that mission get accomplished via this screening of the two-part Six Million Dollar Man episode where Lee Majors as Steve Austin meets Bigfoot (!) as played by Andre the Giant (!!) who turns out to be a fuckin' robot (!!!) constructed as a defense mechanism to protect a secret alien base. (!?@*$#). With vintage commercials during the ad breaks. (7:30 pm, Hollywood Theatre, $7-9) BOBBY ROBERTS
Chuck Palahniuk
The acclaimed Portland author swings through Things from Another World on Broadway to signs copies of the first issue of Fight Club 3, the latest installment in the ongoing graphic novel series spun off from the 1996 novel-turned-movie. (noon, Things From Another World, free)
David Cooley Celebrates the Beatles' Historic Rooftop Concert
David Cooley and his backing band pay tribute to the the Beatles on the 50th anniversary of their famous rooftop concert with a special reenactment at iconic Portland record store Music Millennium. (noon, Music Millennium, free)
Portland Poetry Party
Not only is it a party full of poetry (unique in and of itself) it's a benefit for local artist Mindy Nettifee, who had her house robbed and her car stolen. So kick in some cash and in return get wonderful poems from writers Anis Mojgani, Derrick C. Brown, Brian Ellis, Alicia Jo Rabin, and more! (7:30 pm, Siren Theater, $10-15)
---
Thursday, Jan 31
The Cabin Project, Camp Crush, DJ Anjali & the Incredible Kid
Helmed by married duo Jennifer Deale and Chris Spicer, Camp Crush is a project with a polished sound that's heavy on silky synths, skyscraper melodies, and a grand sense of drama. Tonight they're celebrating the release of a new four-song EP, Run, which is an impressive throwback to lush '80s pop. As for the Cabin Project, the veteran Portland quartet will celebrate its new album Decenter. Expect multi-part harmonies, horizon-wide vibes, and plenty of cozy roots-pop songs augmented with beautiful string sections. This stuff is well traveled but tuneful, and deeply relatable yet ambitious. (9 pm, Doug Fir, $12) BEN SALMON
Nikki Glaser
When she's not stealing the spotlight on celebrity roasts, podcasts, and late-night talk shows, comedian Nikki Glaser can be heard hosting Comedy Central's first-ever live morning show, You Up? With Nikki Glaser. Even with all those extracurricular gigs, her stand-up remains stellar. Just check out her half-hour special on Netflix's The Standups, or better yet, make arrangements to catch her live when she rolls through Portland. (8 pm, Helium Comedy Club, $18-25) CHIPP TERWILLIGER
MØ, Mykki Blanco
Danish electro pop singer/songwriter Karen Marie Aagaard Ørsted Andersen, AKA MØ, brings the second leg of the "Forever Neverland" tour through the Roseland. (8 pm, Roseland, $25-26.50, all ages)
Brown Calvin: Tribute to Sun Ra
The Brown Calculus and Tribe Mars keyboardist pays tribute to the legendary experimental jazz bandleader by way of an intimate show at the Atlantis Lounge. (8 pm, Mississippi Pizza Pub & Atlantis Lounge)
R.I.P., Death Tour
R.I.P.'s brand of heavy metal is a throwback to headier times without veering into pastiche. (9 pm, White Owl Social Club, free) BEN SALMON
Kelli Schaefer, Miss Rayon, Pool Boys
For a decade, Portland artist Kelli Schaefer has tapped into the emotional pulses of an ever-changing pop culture landscape, inviting electronic flourishes to glaze her avant-garde pop gems. That evolution is why Schaefer is one of Portland's best and most inventive artists. (8:30 pm, Holocene, $8) RYAN J. PRADO
Jeffrey Martin, Mick Flannery, Taylor Kingman
Fresh off a UK tour supporting Courtney Marie Andrews, Portland-based folksinger/songwriter Jeffrey Martin returns to Mississippi Studios for a hometown show supporting his latest Gravy Records-issued full-length, One Go Around. (8 pm, Mississippi Studios, $12-14)
These Drums, Saxophones, Bagpipes, and Violins Kill Fascists
Pacific Northwest musicians Arrington de Dionyso, Sam Klickner, Sara Lund, Lisa Schonberg, China Star, Keelin B. Mayer, and John Krasbauer join forces with New Zealand/NYC experimental bagpipe player David Watson for a special full-band performance from Arrington de Dionyso's free jazz and protest music project. (8 pm, Turn! Turn! Turn!)
Don't forget to check out our Things To Do calendar for even more things to do!