---
Jump to:
Monday
|
Tuesday
|
Wednesday
|
Thursday
---
Monday, Feb 18
Justin Timberlake
I'll be completely honest: I've been a diehard Justin Timberlake fan since his NSYNC days. I've seen him live seven times, and with each tour, Timberlake outdoes himself. Man of the Woods isn't Justin Timberlake's best work by any means, but you probably already knew that. Timberlake made the album with the intention of reconnecting with his roots, expressing his family-man side, and fusing Americana, blues, and country sounds with his usual futuristic funk. After spending more than two decades being modern pop music's leading man, the negative press surrounding Timberlake's latest album gives him an opportunity to humble and reinvent himself. For now, I'm happy to follow him into the woods and see if there's another great creation around the bend. (7:30 pm, Moda Center, $49.50-225) JENNI MOORE
Kacey Musgraves, Soccer Mommy
To say Kacey Musgraves had a stellar 2018 would be an understatement. This will likely be the last time to see Musgraves before she starts headlining arenas, so catch her galloping her glittery cowgirl boots across the US if you can—she's already sold out nearly every show on her "Oh, What a World" tour, including her Portland stop at the Schnitz. (8 pm, Arlene Schnitzer Concert Hall, $35-55) ANNA KAPLAN
Cold Cave, ADULT., Sextile
At its worst, Wesley Eisold's work as Cold Cave rips the embarrassing high school poetry and outlandish synth-pop from Music for the Masses-era Depeche Mode to fashion a joyless nostalgia trip rife with gimcrack nihilism and melodramatic self-absorption. At its best, Eisold's work as Cold Cave rips the embarrassing high school poetry and outlandish synth-pop from Music for the Masses-era Depeche Mode to fashion an ecstatic and thrilling nostalgia trip rife with gimcrack nihilism and melodramatic self-absorption. The latter brand of trip reached shimmering heights on 2011's Cherish the Light Years, a brash blast of dark energy evoking graveyard dance parties and malevolent underground rituals. It is a loud and silly and truly pretty album. The singles Eisold has released since then have tended toward the wan and ponderous end of Cold Cave's black spectrum, as if the life-loathing goth shtick has finally swallowed him whole. It still makes for pretty great wallowing wallpaper, though. (8 pm, Wonder Ballroom, $20-23, all ages) CHRIS STAMM
Seriously Not My President's Day Show
Some of Portland's finest stand-up comics and drag queens join forces to resist our current administration by way of a spirited night of art, laughter, and community, all benefiting Planned Parenthood of Columbia Willamette. With performances from Autumn Rainz Hart, Andie Main, Flawless Shade, Corina Lucas, Ida Summer Garden, Kate Aguilar, Rogue Safari, Kristen Kuppenbender, and Sativa Goddamn Jones. (7 pm, Holocene, $15-30)
Miya Folick, Barrie
Music critics love making a lot of hay out of the fact Miya Folick was raised as a Jōdo Shinshū Buddhist—a practice which obviously informs her thoughtful, meditative lyrics. But not enough is written about her sass! Her music—especially the songs from her latest release, Premonitions—thrum and soar thanks to her energetic soprano and bouncy, inventive pop orchestration. But a closer listen and read of her lyrics also shows how exceedingly clever and funny she is. In "Stop Talking," which documents our universal need to go on and on about men who aren't worth anyone's time, Folick writes, "I generally don't like to talk about the idiosyncrasies of an obvious fool/It's clear to me he's not worth your energy." So yes, Folick is self-aware, but she also uses this awareness like a scalpel, cutting through the bullshit humans hold on to, and does so with friendly, intelligent radio pop that's full of empathy and fun. (9 pm, Mississippi Studios, $12-14) WM. STEVEN HUMPHREY
David Biespiel, April Baer
David Biespiel reads from Republic Café, a collection of poems chronicling experiences of lovers in Portland on the eve and in the wake of September 11, 2001. Biespiel will be joined in conversation by April Baer, host of OPB's State of Wonder. (7:30 pm, Powell's Books on Hawthorne, free)
Tuesday, Feb 19
Angie Thomas
I devoured The Hate U Give in a single weekend. Angie Thomas' stunning portrait of a young Black girl, her community, and their response to the police shooting of her childhood friend is somehow light-hearted, deeply tragic, and wise beyond its YA label. It was Thomas' first book and it debuted at the top of the NYT YA bestseller list, where it remained for 50 weeks. Needless to say, I'm excited to check out Thomas' new book, On the Come Up, which comes with this opportunity to hear her speak. (7 pm, Newmark Theatre, $28.99) SUZETTE SMITH
Mohanad Elshieky
A night of stand-up from the local all-star, with support from Sara Hennessey, and an opportunity for up-and-comers in the crowd to try their hand during an open mic session. (6:30 pm, PNCA, free)
Las Culturistas
Matt Rogers and Bowen Yang bring their acclaimed weekly podcast through Mississippi Studios, giving 30 comedians the chance to shout any pop culture grievances they might have in the form of a one-minute rant. (9 pm, Mississippi Studios, $20-25)
Haters Roast: The Shady Tour
Stars from RuPaul's Drag Race hit the Revolution Hall stage for a night of cutting zingers and quips aimed at politics, love, social media, and even one another. Featuring performances by Willam, Latrice Royale, Vanjie, Monet X Change, and Jinkx Monsoon. Hosted by Ginger Minj. (8 pm, Revolution Hall, $35-150)
Repressed Cinema: A Bucket of Blood
Ian Sundahl dedicates this month's entry in his ongoing showcase of rare 16mm delights to the memory of character actor Dick Miller with a screening of the 1959 Roger Corman classic A Bucket of Blood. Miller, perhaps the most "that guy" of all the "that guys" in Hollywood history, is primarily recognized for his brief-yet-memorable roles in Joe Dante's '80s adventures (Mr. Futterman in Gremlins, Vic the Garbage Man in The Burbs), and for getting shot by Arnold Schwarzenegger in The Terminator. But Corman found Miller first, and gave him the rare starring role in this breakout black comedy, mocking celebrity, the art community, and beatnik culture. Also, Miller gets to kill Bert Convy with a frying pan. It's a great way to remember one of the industry's hardest-working actors. (7:30 pm, Hollywood Theatre, $7-9) BOBBY ROBERTS
Wednesday, Feb 20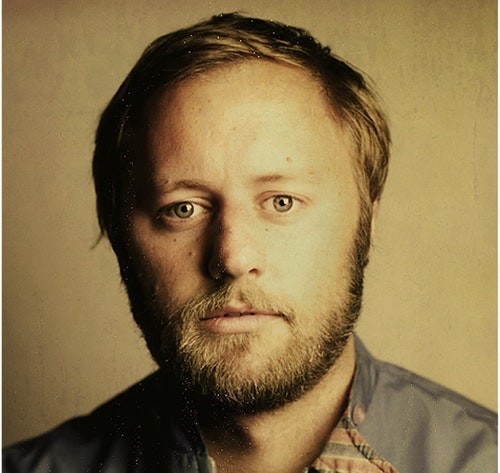 Rory Scovel
Rory Scovel's 2017 Netflix special Tries Stand-Up for the First Time established the South Carolina-hailing comedian as one of the funniest stand-up comics working today. If you haven't seen it, look it up, and then buy tickets to this show. Or maybe just buy the tickets now because it's probably going to sell out. (7:30 pm & 10 pm, Mississippi Studios, $22-25) CHIPP TERWILLIGER
The Chieftains
The Chieftains aren't just any old Irish folk band. Formed in Dublin in 1963, their wistful instrumentals—built mainly around the harp and uilleann pipes, which are basically Irish armpit bagpipes—have helped Ireland's traditional music reach a worldwide audience. The Chieftains have won six Grammys, worked on the Academy Award-winning soundtrack to Stanley Kubrick's 1975 film Barry Lyndon, and have transcended genre by collaborating with a truly staggering number of popular musicians, from Sinéad O'Connor to Elvis Costello to Roger Daltrey to Madonna to Van Morrison (Irish Heartbeat!) to the Rolling Stones to Willie Nelson to Portland's own Decemberists. The list goes on! Everybody wants to jam with the Chieftains because, as I've said before but will say again: The Chieftains are total hotshots. (7:30 pm, Newmark Theatre, $55-75, all ages) CIARA DOLAN
Amy Ray Band, Becky Warren
Fresh off the release of her latest album Holler, the contemporary folk rock singer/songwriter best known for fronting the Indigo Girls alongside Emily Saliers brings her solo project through the Doug Fir for an intimate Portland performance. (9 pm, Doug Fir, $18-20)
Gabe Dinger
Portland-hailing/Los Angeles-based comedian Gabe Dinger returns to his hometown for a one-off show at his old Helium stomping grounds. Always-excellent locals Katie Nguyen and Adam Pasi round out the bill. (8 pm, Helium Comedy Club, $10)
Mujahedeen, Psyche Lifeline, Babytooth
Ali Muhareb's Mujahedeen has come pretty far over the past few years. What started out as a solo project has since brought in more members and completely revamped its sound. Muhareb's vision began as a reverb-heavy outburst of electronic noise, but has since transitioned into jazzier psych territory. It also experiments with post-hardcore that's as emotive as Mewithoutyou, with much groovier rhythms than Jawbox. (8 pm, The Fixin' To, $7)
Cavetown, Spookyghostboy
Fast-rising UK singer/songwriter Robin Skinner brings his bedroom folk-pop across the pond for a North American tour that stops off at the Polaris Hall tonight. (7:30 pm, Polaris Hall, $15-18)
Danko Jones, Nashville Pussy, Prima Donna
Danko Jones and his Toronto-hailing trio bring their blues-tinged hard rock and garage punk sounds back to town for a headlining show supporting their latest album. Nashville Pussy and Prima Donna round out the bill. (9 pm, Dante's, $20)
Schoolhouse Supplies Celebrity Spelling Bee: A Night of Showbiz and Spelling
Revolution Hall hosts a Celebrity Spelling Bee to benefit Schoolhouse Supplies, with Carnie Wilson, Gregory Harrison, Chris Cosentino, and more. Hosted by the one and only Poison Waters. (7 pm, Revolution Hall, $25)
Thursday, Feb 21
Minority Retort
As long as Minority Retort continues to produce one of the best stand-up showcases in the city, you're going to keep reading about it here. This time around, Los Angeles-based comedian Marcella Arguello headlines in support of her perfectly titled debut album, The Woke Bully. Whether on stage or on Twitter, Arguello isn't going to shy away from telling you how she really feels, so buckle up and enjoy the uproarious ride in store for you tonight. (8 pm, Siren Theater, $15) CHIPP TERWILLIGER
Sharon Van Etten, Nilüfer Yanya
Sharon Van Etten just unveiled her first album of new material in five years, and it's a peculiar masterpiece. Remind Me Tomorrow is uncomfortable and intense, with screeching synths and anxious rhythms, but there's rough beauty in this chaos. It contains Van Etten's best songwriting to date, from opening track "I Told You Everything" to closer "Stay" (where she admits, "I don't know how it ends"). (8 pm, Crystal Ballroom, $25-30, all ages) CIARA DOLAN
Miller's Crossing
Blood Simple was the intro, bold as hell and charmingly alarming. Raising Arizona was a statement: We know what we're doing and nobody else can do it like this. But in 1990, the Coen brothers delivered the thesis: Miller's Crossing is everything the Coens ever were to that point and everything they'd ever be in the decades that followed. The dialogue, the delivery, the complicated plotting, the whiplashing tones, all sewn together in a way that makes everything feel effortless without making any of it seem easy. It's not their best film (that's No Country for Old Men), but it's probably the best summation of the brothers as a creative force. And in honor of the very recent passing of acting legend Albert Finney, you need to witness his performance as gangster Leo O'Bannon on the Hollywood's screen, which despite its considerable size is still not big enough to contain Finney's performance. (7:30 pm, Hollywood Theatre, $7-9) BOBBY ROBERTS
My Brightest Diamond, Ian Chang
The New York-based experimental pop and chamber folk act headed up by singer/songwriter and multi-instrumentalist Shara Nova returns to Portland for a headlining show supporting their latest album, A Million And One. (8 pm, Mississippi Studios, $17-20)
Escape-Ism, Hurry Up
Ian Svenonius (Chain & the Gang, The Make-Up, Nation of Ulysses) hits the Polaris Hall in support of his latest project, Escape-ism, fueled by his voice, a guitar, a drum machine, and whatever imaginative flights of fancy his funky little head can spit out. (8 pm, Polaris Hall, $13-15)
Jennifer Egan
The 34th season of Literary Arts' Portland Arts & Lectures series welcomes novelist Jennifer Egan, author of Manhattan Beach and the Pulitzer Prize-winning A Visit from the Goon Squad. (7:30 pm, Arlene Schnitzer Concert Hall, $90-345)
Bryson Cone, Wet Fruit, Plastic Cactus
Portland's own Bryson Cone brings his spacey blend of synth-driven indie rock to the Doug Fir Lounge to head up a hometown show along with support from Wet Fruit and Plastic Cactus. (9 pm, Doug Fir, $10)
The Vanguard Jazz Orchestra
The Grammy Award-winning jazz ensemble headed up by a who's-who of NYC-based musicians make their way to Portland for a headlining show at the Newmark Theatre. Part of the 2019 PDX Jazz Festival. (7 pm, Newmark Theatre, $30-60)
Don't forget to check out our Things To Do calendar for even more things to do!