---
Jump to:
Monday
|
Tuesday
|
Wednesday
|
Thursday
---
Monday, Feb 25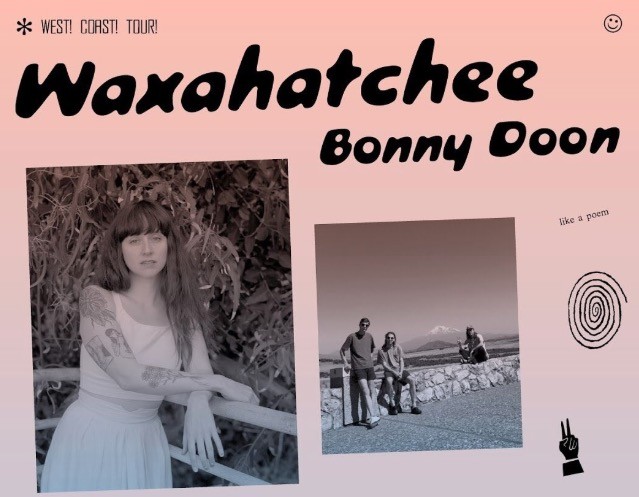 Waxahatchee, Bonny Doon
Show up to the Aladdin tonight and you'll have two opportunities to watch the guys from Bonny Doon play music. Later in the evening, they'll be part of Waxahatchee, backing Alabama singer/songwriter Katie Crutchfield as she performs her endearing indie folk-rock songs. Before that, Bonny Doon will play an opening set of their own material, which sounds like a sleepy and countrified Pavement. (Or to put it another way: like Silver Jews.) The Detroit quartet's 2018 album Longwave is a collection of gorgeous tunes that are relaxed but confident, tastefully twangy and coolly melodic. They won't charge their way into your brain, but they'll hang out there longer than you expect. (8 pm, Aladdin Theater, $17-20, all ages) BEN SALMON
Partner, Dude York, Blushh
After taking a quick detour to release a holiday album in 2017, last month Dude York dropped a new EP called Happy in the Meantime, their first dose of new material in quite a while. The Seattle outfit has always been good at addressing tough subjects like money and mental illness under the guise of an excellent pop song, and this EP of riff-heavy anthems is no exception. Dude York is somewhat notorious for their live shows, which often include lead singer/guitarist Peter Richards running through the crowd, yelling, and shoving the microphone into people's faces, eagerly asking them to do the same. (8 pm, Holocene, $13-15, all ages) ANNA KAPLAN
Marc-André Hamelin, The Oregon Symphony
In my world, John Adams is not a former president, but a brilliant composer alive and well and living in northern California. Lucky for us, our hometown orchestra consistently champions his works, performing them with the crackling, virtuosic intensity they deserve. Tonight the band presents Adams' Doctor Atomic Symphony—a gem that explores the personal remorse of physicists who developed nuclear weapons, the horrors that struck Japan in 1945, and the lingering anxiety of atomic warfare in our present age. This evening's program also includes a Rachmaninoff piano concerto, as well as Death and Transfiguration from Richard Strauss. (7:30 pm, Arlene Schnitzer Concert Hall, $24 & Up, all ages) BRIAN HORAY
Beer Cider Love
The sixth annual lovely little collision of beer and cider in the form of Fort George Brewery, Finnriver Cidery, and Hair of the Dog Brewing Company, all teaming up to co-host a six-course, custom-crafted-from-scratch dinner with menu items crafted to pair perfectly with their offerings, including spaghetti carbonara, butter-poached cod, and more. (7:30 pm, Hair of the Dog Brewing Company, $65)
The Decibel Tour
The Decibel Tour has returned with a bludgeoning death metal bill for the ages that's stacked with bands of the old guard and some champions from the new guard. Floridan legends Cannibal Corpse and Morbid Angel need no introduction; both tenured death metal titans released stellar new material in 2017, and both know how to dip into their back catalog to appease their bloodthirsty fans in a live setting. However, the real treats on this lineup are Oakland's Necrot and Denver's Blood Incantation. Within the last couple of years, Necrot has swiftly pushed themselves to the forefront of American death metal, and their 2017 LP Blood Offerings has enough hooks to hang a thousand corpses from. Meanwhile, Blood Incantation widened the minds of all death metal fans with 2016's Starspawn. Their brand of doom, mind bending dissonance, and cosmic chaos will slowly rot you from the inside out. (7 pm, Roseland, $27.50-32, all ages) ARIS HUNTER WALES
Honey Bucket, Gustaf, Dead Tooth, Jay Wade
Honey Bucket is packed with woozy DIY spirit and wily hooks, somehow disheveled and charming, urgent and easygoing. (8 pm, The Fixin' To, $7) BEN SALMON
---
Tuesday, Feb 26
Amenta Abioto Sounds Like Portland
I just can't shut my trap when it comes to Amenta Abioto, whose work is a fluid combination of jazz, hip-hop, soul, and African music. Earlier this month the singer/songwriter released a gorgeous, mystical music video for her single "Plant It," exploring themes of environmentalism, the connection between humans and nature, and manifesting your dreams. To see her perform live is a real treat—Abioto has been at the top of her game recently, having perfected her soul-stirring vocals, improvised song-construction, and spot-on comedic timing. Come see her play unreleased songs like "Kujichagulia," "Wade," and "Revolution," and then start the countdown until her next show. 6:30 pm, Portland Center Stage, free, all ages) JENNI MOORE
H.C. McEntire, Jeffrey Martin
Mount Moriah frontwoman H.C. McEntire is a badass for many reasons: Her 2018 solo debut, LIONHEART, is a moving collection of ballads where Biblical imagery collides with pedal steel guitar and her punk ethos. McEntire collaborates with artists like Kathleen Hanna, Tift Merritt, and Angel Olsen. She's also capable of completely transforming a song as iconic (and macho) as Led Zeppelin's "Houses of the Holy" into something subtler and more restrained but no less powerful. Released last month to accompany her essay "Witness" in Oxford American magazine, McEntire wrote that she "liked the supplemental context of having a queer feminist (me) as the narrator." If you can't catch her tonight, don't worry—she'll be back in August to play Pickathon. (8 pm, Mississippi Studios, $12-14) CIARA DOLAN
Grindhouse Film Festival: Boxer's Omen
The latest installment of the Hollywood Theatre's monthly exultation of exploitation cinema shares the only known 35mm print of 1983's Boxer's Omen. So what the hell is Boxer's Omen? It's a wizard fight movie! Freaky, nasty-ass wizards getting real ugly about their personal shit. There's laser beams, levitating heads, crocodile corpses, capes (gotta have capes), but if anything's gonna seal the deal here, it's this: Never before has the Hollywood advertised a movie with the dread letters BYOBB (Bring Your Own Barf Bag). Until now. (7:30 pm, Hollywood Theatre, $7-9) BOBBY ROBERTS
Lords of Acid, Orgy, Genitorturers, Little Miss Nasty
The long-running Belgian post-industrial, acid house, and techno band team up with L.A. industrial rockers Orgy to bring the "Pretty in Kink" Tour through Dante's. (8 pm, Dante's, $29.50)
Daniel Tiger's Neighborhood Live: King for a Day
The latest live installment of the popular PBS Kids TV series rolls into town, bringing some of your kid's favorite characters to life on the Arlene Schnitzer stage with new songs and adventures. (6:30 pm, Arlene Schnitzer Concert Hall, $20-75, all ages)
Smoking Popes, Direct Hit
The door Green Day kicked open swung both ways: For seemingly every kid that chased the scent of "Longview" into the basement, where harsher and obscurer sounds lived, there was a punkish band making the opposite trip, up into the rarefied air of modern rock radio and fleeting MTV exposure. Among the more deserving bands that made the latter journey were the Smoking Popes, whose 1995 breakthrough Born to Quit blends old-fashioned crooning and mall-friendly pop-punk to create a singular hybrid that didn't quite jibe with anything else happening at the time. I don't think anyone back then was wondering what Screeching Weasel would have sounded like if Ben Weasel had decided to become Frank Sinatra, but the Smoking Popes answered the question no one was asking, and it sounds as unexpected and lovely now as it did two decades ago. (9 pm, Star Theater, $15) CHRIS STAMM
---
Wednesday, Feb 27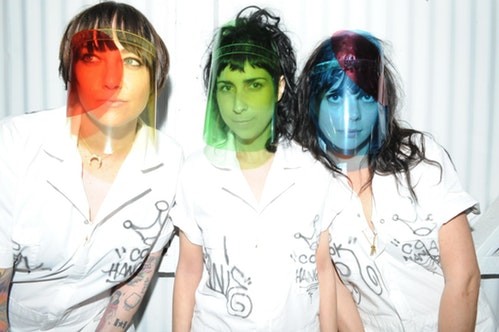 The Coathangers, Sadgirl
The Coathangers is what happens when you mix a garage punk mosh pit with a '60s girl group. Dreamy! Get swept off your feet by this all-girl Atlanta band's grungy vintage tunes and high-energy vibes. (9 pm, Mississippi Studios, $13-15) ALEX ZIELINSKI
Re-Run Theater: Deep Space Nine Double Feature
The Hollywood's monthly TV party pays tribute to the best Star Trek series that ever was. Yes, better than the original. Better than the beige-draped, tea-soaked, pleather-bound lobby drama of The Next Generation, and we're not even gonna mention Enterprise and Voyager. Deep Space Nine is as good as Trek ever got on the small screen, and it did so by completely sidestepping every one of the stupid, arbitrary, drama-nullifying rules Gene Roddenberry kept trying to place on the series, and instead followed in the footsteps of writers like Gene Coon, D.C. Fontana, and Harlan Ellison—you know, the people who actually made Trek work. Tonight's double-feature is the best example of how Deep Space Nine looked to the past as a means to evolve and improve into the future, with Trials and Tribble-ations as a literal homage to the old days, and Far Beyond the Stars as a heartfelt, spiritual one. (7:30 pm, Hollywood Theatre, $7-9) BOBBY ROBERTS
Andrés, Dead Poet Society, Neo G Yo, Bryson The Alien
Bakersfield-hailing artist Andrés Aparicio brings his jazz- and pop-tinged hip-hop to the Bossanova Ballroom stage for the Portland stop on a tour supporting his latest album, Heroes, Villains and all that Jazz. Dead Poet Society, Neo G Yo, and Bryson The Alien round out the proceedings. (6 pm, Bossanova Ballroom, $10-12, all ages)
Dead Meadow, Dallas Acid
After heading up the 2018 installment of Stumpfest at Mississippi Studios, the long-running trio out of Washington D.C. make their annual pilgrimage back to Portland to shroud the Star Theater with their trance-inducing stoner rock and psych. (9 pm, Star Theater, $15)
The Soul of Africa: Habib Koite & Bassekou Kouyate
Malian singer/songwriter and guitarist Habib Koite joins forces with fellow Mali-based bandleader Bassekou Kouyate for a special collaborative performance at Revolution Hall. Part of the 2019 PDX Jazz Festival. (7:30 pm, Revolution Hall, $25-30)
Sam Amidon, Sam Gendel
Folk musician Sam Amidon has too many talents to list: song collector, songwriter, interpreter, storyteller, multi-instrumentalist, surrealist comic, comics artist, and more. But perhaps Amidon's greatest gift is his ability to synthesize all of these things into a sui generis mode of expression. He unearths ballads as old as dirt, then gives them modernist musical trappings; he contrasts reassuring, NPR-friendly melodies with throat-shredding sustained yawps; he carries the torch for the preservation of folk traditions while making his music as messy as possible with jazz, classical, avant-garde, and electronic elements. In other words, he's one of a kind, and probably a genius, and a night spent with him is one that won't be wasted. (8 pm, Polaris Hall, $14-18) NED LANNAMANN
Sleeping Lessons, Lubec, Surfer Rosie
Seattle quartet Sleeping Lessons bring their shape-shifting indie rock and pop down the I-5 in support of their forthcoming album. Like-minded locals Lubec and Surfer Rosie round out the bill. (9 pm, Doug Fir, $10-12)
Joe Jackson
The Grammy Award winning singer/songwriter known for hits like "Is She Really Going Out with Him?" and "Steppin' Out" celebrates four decades of music with a sold out show at the Aladdin Theater. (8 pm, Aladdin Theater, $48.50, all ages)
P.L.O.W.: Portland Legends of Wrestling
For professional wrestling fans who know down deep the best part of the whole circus isn't even the 'rasslin part—it's the promos. "Professor Ed" Hosea hosts an evening of Portland comedy talent assuming outlandish personalities and cutting only the finest promos live on stage. (7:30 pm, Kickstand Comedy Space)
Jon Spencer & the Hitmakers, Slang
The prolific singer/songwriter and guitarist known for his involvement in bands like Pussy Galore, Boss Hog, Heavy Trash, and The Jon Spencer Blues Explosion brings his latest project though Dante's for a headlining show supporting his new album, Spencer Sings the Hits. Newly-minted Portland supergroup Slang rounds out the proceedings. (9 pm, Dante's, $15)
---
Thursday, Feb 28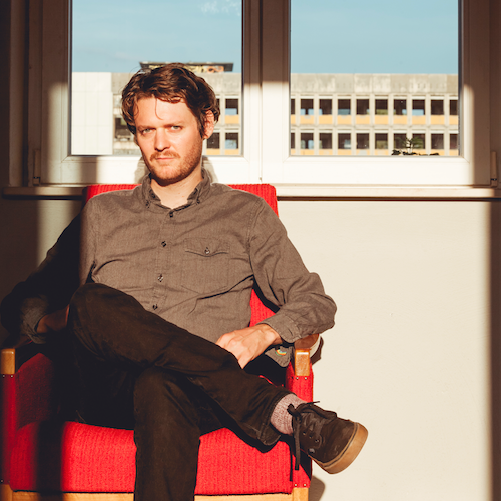 Beirut, Helado Negro
Fresh off the release of his band's latest 4AD-issued full-length Gallipoli, Santa Fe-hailing multi-instrumentalist Zach Condon brings his Balkan folk-informed indie rock and pop outfit back to Portland for a headlining show at the Schnitz. (8 pm, Arlene Schnitzer Concert Hall, $34.50-54.50, all ages)
Shane Torres
Whenever former Portland comic Shane Torres pops back into town, it's a cause for celebration. A true comedian's comedian, Shane's stand-up is both wickedly sharp and sharply emotional, and he's a true pro at crowd work and hilarious off-the-cuff improvisation. He's also not afraid of taking on nearly any topic, dancing to the edge of losing the crowd, and then pulling them back at the last possible second. Beginning comics: Watch this guy. 'Cuz this is how one does it. (8 pm, Helium Comedy Club, $24-32) WM. STEVEN HUMPHREY
Havania Whaal, Stanford Prism Experiment, Cay is Okay
There's something inherently impressive about bands that have few members but still manage to produce an enormous, all-encompassing sound. Havania Whaal is one of those bands. But what really sets Havania Whaal apart is their ability to pull driving pop hooks from the chaos. (8 pm, The Fixin' To, $7)
Lúnasa
Few traditional ensembles have received the international acclaim of Lúnasa. For the past 20 years, the Irish group has superimposed a contemporary sonic guise over their Celtic folk compositions. (8 pm, Alberta Rose Theatre, $25-30) RYAN J. PRADO
Weeed, Dreamdecay, Sea Moss
Local heavy psych quartet Weeed celebrate the release of their latest album, You Are The Sky, by heading up a hometown show with support from Seattle-based psych punk and noise rock outfit Dreamdecay. (9 pm, Mississippi Studios, $10-12)
Terence Blanchard E-Collective, Darrell Grant
New Orleans-hailing jazz trumpeter and composer Terence Blanchard and his backing band hit the Revolution Hall stage along with support from local jazz pianist and 2019 Portland Jazz Master Darrell Grant. Part of the 2019 PDX Jazz Festival. (7:30 pm, Revolution Hall, $29.50-49.50, all ages)
Don't forget to check out our Things To Do calendar for even more things to do!