---
Jump to:
Monday
|
Tuesday
|
Wednesday
|
Thursday
---
Monday, March 4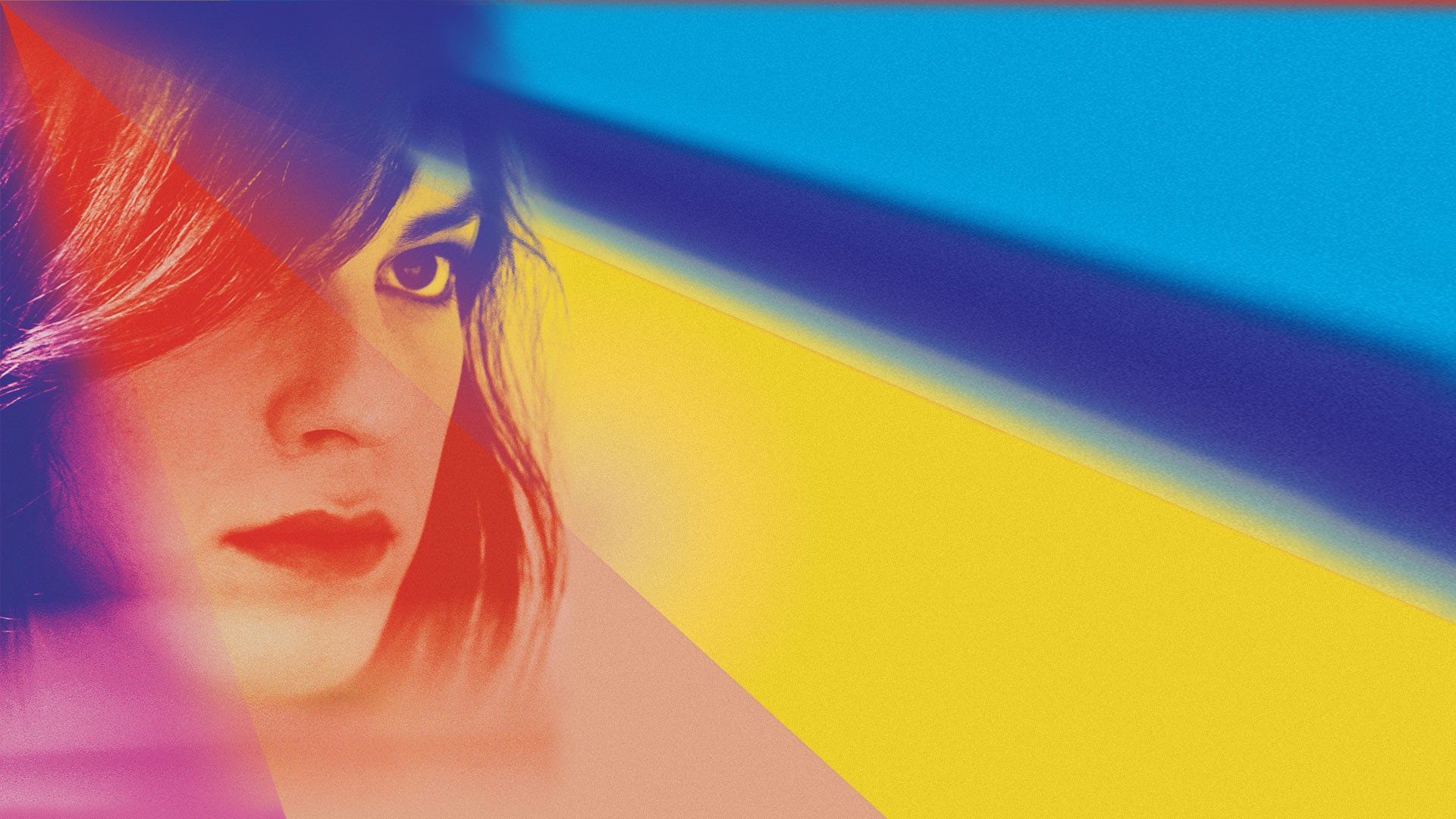 A Fantastic Woman
Daniela Vegas' amazing face—even her most muted expressions communicate visible thoughts—carries most of the weight of A Fantastic Woman, Sebastián Lelio's endurance test of a movie. Even in nominally progressive media like Transparent, cisgender men are often cast as transwomen, so it's somewhat revolutionary to see Vegas, who is transgender, play transgender singer Marina, whose mourning for her dead partner, Orlando, is disrupted by brutal treatment from Orlando's bigoted family and the police and hospital workers handling his body. There's a lot of rhetorical and physical violence in A Fantastic Woman, and all of it is hard to watch (and almost enough to make you wonder at what point depicting abuse leveled at a marginalized character becomes more exploitative than instructive). But a strain of emotionally startling fancy pushes A Fantastic Woman away from gratuitous pain and into the surreal, with moments that are visually striking and frame Marina's inner life and reserves with the respect they deserve. Part of the Hollywood Theatre's 2019 Feminist March film series. (7:30 pm, Hollywood Theatre, $7-9) MEGAN BURBANK
PDX Vegan Mac Down
The Factory Farming Awareness Coalition hosts the first-annual PDX Vegan Mac Down, offering you the chance to try mac n' cheese offerings from Portland vegan restaurants like Aviv, The Sudra, Papa G's Vegan Organic Deli, Vtopia Restaurant & Cheese Shop, Fatsquatch PDX, and more, and then vote on your favorite. Proceeds go to benefit Factory Farming Awareness Coalition's humane education program. (6 pm, Lagunitas Community Room, $10)
MarchFourth Marching Band
Portland's own MarchFourth Marching Band celebrates its 16th anniversary! The 20-member ensemble's live performances combine vaudeville theatrics, stilt-walkers, circus acrobatics, and brassy, New Orleans-inspired big-band sounds. Plus, they've opened for groups as dissimilar as KISS and Blink-182, if that says anything about their range in appeal. If you're craving an oversized musical experience with horns, refurbished bike drums and aerial tricks, MarchFourth is probably for you. (8 pm, Crystal Ballroom, $12-29) CIARA DOLAN
Ross Gay
Award-winning poet Ross Gay returns with The Book of Delights, collecting a series of short lyric essays written daily over the course of a tumultuous year. (7:30 pm, Powell's City of Books, free)
Hand Habits, Mega Bog
Fresh off a tours supporting Angel Olsen and Kevin Morby, Los Angeles-based singer/songwriter Meg Duffy (AKA Hand Habits) brings her soulful blend of folk and indie rock back to town for a headlining show at Mississippi Studios supporting her new Saddle Creek-issued album, placeholder. (9 pm, Mississippi Studios, $12-14)
Citizen Cope, G. Love & Special Sauce
Clarence Greenwood (AKA Citizen Cope) brings his blend of of blues, soul, folk, and rock to the Crystal Ballroom stage for the Portland stop on a tour supporting his latest album, Heroin and Helicopters. (8 pm, Crystal Ballroom, $40-45)
The Great Muppet Caper
Do you not like this movie? Oh, that's okay. It's actually pretty overrated. JUST KIDDING. THAT WAS A TEST. A test to see if you have a SOUL. You FAILED. (7 pm, Clinton Street Theater, $5)
---
Tuesday, March 5
Ladysmith Black Mambazo
Even if you've never heard the name Ladysmith Black Mambazo, you may well have heard them sing. The South African vocal ensemble's place on Paul Simon's seminal 1986 album Graceland launched a globe-trotting career that's included four Grammies. This breakthrough also embroiled the group in the controversy surrounding Graceland, given that Simon had broken the cultural boycott imposed on the apartheid regime by the rest of the world. This seems a bit overwrought in hindsight—after all, championing black artists performing traditional mbube vocal music isn't exactly tacit support for South Africa's segregationist government, and Ladysmith Black Mambazo have since become among the country's preeminent cultural ambassadors. Besides, what's more egregious is Graceland's absurdly exaggerated '80s production, which Ladysmith's performances are presumably free of these days. (7;30 pm, Aladdin Theater, $35, all ages) NATHAN TUCKER
Julia Holter, Tess Roby
California-hailing singer/songwriter Julia Holter brings her symphonic and ambient blend of baroque pop to the Doug Fir Lounge for the Portland stop on a tour supporting her latest full-length, Aviary. (9 pm, Doug Fir, $18-20)
Antibalas
Even if you've never heard the sharp afrobeat tunes of Antibalas, their home on Daptone Records gives them immediate and funky cachet. If you're sick of floating around like a stoned pixie at your usual electro/indie shows, Antibalas' upbeat tempo and great horn lines will refresh the shit out of you. (9 pm, Star Theater, $22-25) ROSE FINN
Irvine Welsh
Everybody's favorite wildly successful Scottish author returns with Dead Men's Trousers, reuniting the crew from Trainspotting for one last caper. (7:30 pm, Powell's City of Books, free)
B-Movie Bingo: Guardian Angel
Your monthly opportunity to literally check off a bingo card full of B-movie clichés! This month: Another powerful cinematic kick to the chin from the clock-cleaning queen of cock-knock, Cynthia Rothrock! 1994's Guardian Angel, from directorial heavyweight Richard W. Munchkin, tells the story of Cynthia Rothrock, ex-cop, who has to whip much ass by land, sea, and air; whatever gets the job done. Co-starring Acapulco H.E.A.T.'s Lydie Denier, and if you're the kind of person whose pulse quickens at seeing a mention of Acapulco H.E.A.T. anywhere, you're probably on your way to the box office right now. As you should be. (7:30 pm, Hollywood Theatre, $7-9) BOBBY ROBERTS
Fat Tuesday Mardi Gras Party
Beloved local 12-piece Soul Vaccination heads up a Fat Tuesday Mardi Gras Party at the Crystal Ballroom with their tight blend of horn-driven funk, soul, and R&B. Hosted by Sasha Scarlett. (8 pm, Crystal Ballroom, $30-69)
Yung Gravy
The Midwest-hailing rapper brings his live show to the Wonder Ballroom for the Portland stop on the "Experience the Sensation" Tour. (9 pm, Wonder Ballroom, $22, all ages)
---
Wednesday, March 6
Empress Of, Salt Cathedral
Before seeing her infectiously energetic opening set for Blood Orange's Portland show last fall, I was admittedly unfamiliar with the greatness of Empress Of (AKA Lorely Rodriguez). That meant I had a lot of catching up to do: In 2015, the Honduran-American singer and multi-instrumentalist released her debut album, Me, in which her acrobatic voice soars over odd, skittering beats and bubbly melodies that walk the line between R&B and electro-pop. It's a truly gorgeous record that sounds like nothing else I've heard, and I'm embarrassed I was so late to the game—especially since I could've (and would've) spent the past three years listening to "Standard" on repeat. Although Rodriguez's 2018 sophomore album Us is more conventionally poppy than Me, it's no less engrossing, from the synth breakdown on "I Don't Even Smoke Weed" to the restrained rhythms of "Just the Same." Rodriguez alternates between singing in English and Spanish on tracks like "Trust Me Baby" and "When I'm with Him," my personal favorite. Its lovestruck lyrics are somewhat generic, but the song communicates a very universal feeling, which is kind of the beauty and purpose of pop music. Empress Of rules this realm of positive energy and catharsis, and even though I showed up late, I won't be leaving anytime soon. (9 pm, Star Theater, $15) CIARA DOLAN
The I, Anonymous Show
Join host Kate Murphy (2018 Undisputable Genius of Comedy) as she reads aloud the wildest and craziest confessions and rants sent to the Mercury's I, Anonymous Blog and then psychologically evaluates them in depth along with a panel of the funniest people in the cosmos. Tonight's show features Portland comedians Ben Harkins and Stephanie Patricio, along with writer, producer, and actor Dino Stamatopoulos (Mr. Show! Moral Orel!) (7:30 pm, Curious Comedy Theater, $10)
Cherry Glazerr, Palehound
Beginning with her 2014 debut Haxel Princess (which was released when she was still in high school), Clementine Creevy of Cherry Glazerr has proven her mastery of scorching punk anthems about periods, grilled cheese, and teenage girlhood. The band's 2017 album, Apocalipstick, polishes the grunge without losing Creevy's fire-breathing vocals and unhinged guitar riffs. (8:30 pm, Wonder Ballroom, $15-20, all ages) CIARA DOLAN
The Comedy Royalty Tour
The Comedy Royalty Tour stops off at the Siren Theater to pull you out of the mid-week doldrums with stand-up from Daniel Webb, Maggie Maye, Martin Urbano, and Kelsey Caine. (8 pm, Siren Theater, $10-15)
The Monochrome Set, The Prids
For the first time ever, London-based underground lifers the Monochrome Set are touring the West Coast of the US, including a stop in Portland. It's exciting news, but it's positively stunning when you pair it with the fact that the band celebrated its 40th anniversary last year. This isn't some up-and-coming combo that's just getting around to playing our side of the continent. This is one of the most influential alternative bands of the early '80s! A band that spikes its post-punk glower with disparate sounds such as rockabilly, new wave, jangle-pop, surf-rock, and even weird funk. They're like the Smiths for people who recognize that life doesn't have to be a bummer all the time. If that's you, make this one a priority, because who knows if they'll ever be back. (9 pm, Doug Fir, $20) BEN SALMON
A League of Their Own
There's a lot one can praise in what is easily Penny Marshall's best film, A League of Their Own—Geena Davis' tough-yet-tender portrayal of Dottie Hinson, Marshall's ability to somehow soften both Lori Petty and Rosie O'Donnell enough that they can share the screen without the film turning into 40-grit sandpaper, and the joy of watching a chubby brat catch a 50-mph mitt with his face. But the best thing about League is that it features the last performance of Classic Tom Hanks—the guy from Splash, The Burbs, and The Money Pit, the hapless asshole who used to splutter and spew like Daffy Duck, radiating a barely-contained, bug-eyed-and-explosive frustration. Eventually that Hanks was erased by Oscar bait, with faint echoes only barely surviving in the voice of Toy Story's Woody. League is the swan song for Hanks' agitated majesty, and that stubble-faced sourpuss is a must to behold on the big screen. (7:30 pm, Hollywood Theatre, $7-9) BOBBY ROBERTS
---
Thursday, March 7
Portland International Film Festival
Don't expect much in the way of glitzy premieres or red-carpet photo ops, but the Portland International Film Festival (PIFF) is probably the closest thing to a high holiday on the local film calendar. A bursting-at-the-seams, two-week catchall of globally produced films screening at five local theaters, this year's PIFF has more movies than any person could reasonably be interested in, let alone see. But there's enough intriguing stuff that it's worth rolling up your sleeves, digging into the festival program, and finding something up your alley. Click here to read the Mercury's preferred picks. (Various Theaters, click here for showtimes and locations) NED LANNAMANN
Sidney Gish, The Shivas
With songs titles like "I'm Filled with Steak, and Cannot Dance," it's hard not to be charmed by Sidney Gish. A couple of years ago, the Boston-based college student's life changed in the kind of mystical way that's usually reserved for the movies when one of her self-released tracks landed on Spotify's New Music Friday playlist. After that, she released her album No Dogs Allowed and toured the East Coast opening for Mitski. Gish's music bears some undeniable similarities to that of Frankie Cosmos—she even quotes that band's frontwoman Greta Kline on "I Eat Salads Now"—but her jazzy guitar riffs, self-deprecating lyrics about her "Imposter Syndrome," and intricately assembled layers of percussion sound completely unique and devastatingly pretty (especially on standout track "Persephone"). (9 pm, Mississippi Studios, $10-12) CIARA DOLAN
Captain Marvel
Higher. Further. Faster! AIR RAID NOISE! Hooo boy, I am excited for the Captain Marvel movie! Now that Marvel Studios has figured out a Marvel Method for films—indie film directors (Half Nelson's Anna Boden and Ryan Fleck [CHECK]) actors with range (Brie Larson, Samuel L. Jackson, and Jude Law [CHECK]), spaaaaaceships, and suuuuperpowers (holy bananas that's a [CHECK])—all the Marvel films that come out from now on will be good forever! Hooray! (Various Theaters, see Movie Times for showtimes and locations) SUZETTE SMITH
The Bugle
Losing John Oliver to HBO didn't slow down the irrepressible Andy Zaltzman any. Okay, maybe a little bit, for a little time. But his comedic news podcast The Bugle is still going strong, now with a rotating cast of amazing guest hosts every week, and 2019's itinerary once again features a live stop at the Alberta Rose. (8 pm, Alberta Rose Theatre, $30-35)
This One's For Dilla
The annual Dig a Pony tribute to one of the best beatmakers that ever lived, J. Dilla, featuring sets full of the man's immersive instrumentals as spun by House Shoes and Rev. Shines. (9 pm, Dig a Pony, free)
Parcels, Penthouse Boys
The up-and-coming Australian band headed up by Patrick Hetherington, Noah Hill (bass), Anatole "Toto" Serret, and Jules Crommelin bring their disco-tinged electropop across the Pacific and down to the Doug Fir Lounge to make their Portland debut. (9 pm, Doug Fir, $13-15)
Erica Rhodes
The actress and comedian who began appearing as a frequent guest A Prairie Home Companion at the age of 10 before going on to guest star in New Girl, @midnight, and Modern Family swings through Helium to record her debut live album. (8 pm, Helium Comedy club, $17-33)
Jungle, Houses
Ever since 2013, UK modern soul and funk outfit Jungle have been on the rise. Now a seven-piece band, Jungle is perhaps best known for its irresistible music videos featuring people bustin' a move while wearing fresh Adidas gear: Two older gentlemen have an amicable dance-off ("Time"); a six-year-old slays at breakdancing ("Platoon,"); group choreo in "Busy Earnin"; and a couple of dudes show off their ability to dance while roller skating ("The Heat"). It's safe to say their show tonight will be a sweaty one. Wear comfy shoes. (8 pm, Roseland, $30-35, all ages) JENNI MOORE
Thelma & Louise
When Thelma and Louise released in 1991, the poster's tagline read "Somebody said get a life... so they did," which is an... interesting means of selling this amiably heartbreaking road movie about two put-upon Texas women (Susan Sarandon, Geena Davis) just trying to drink a little, dance a little, smoke a little, and enjoy their low-key vacation without every single goddamn man in the world getting in the way and fucking everything all to hell. Callie Khouri's screenplay is beautifully foolproofed against director Ridley Scott's predilection toward missing the point, and the performances by Sarandon and Davis are arguably the best either gave in their long, celebrated careers. (9:40 pm, Academy Theater, $3-4) BOBBY ROBERTS
Don't forget to check out our Things To Do calendar for even more things to do!