---
Jump to:
Monday
|
Tuesday
|
Wednesday
|
Thursday
---
Monday, April 8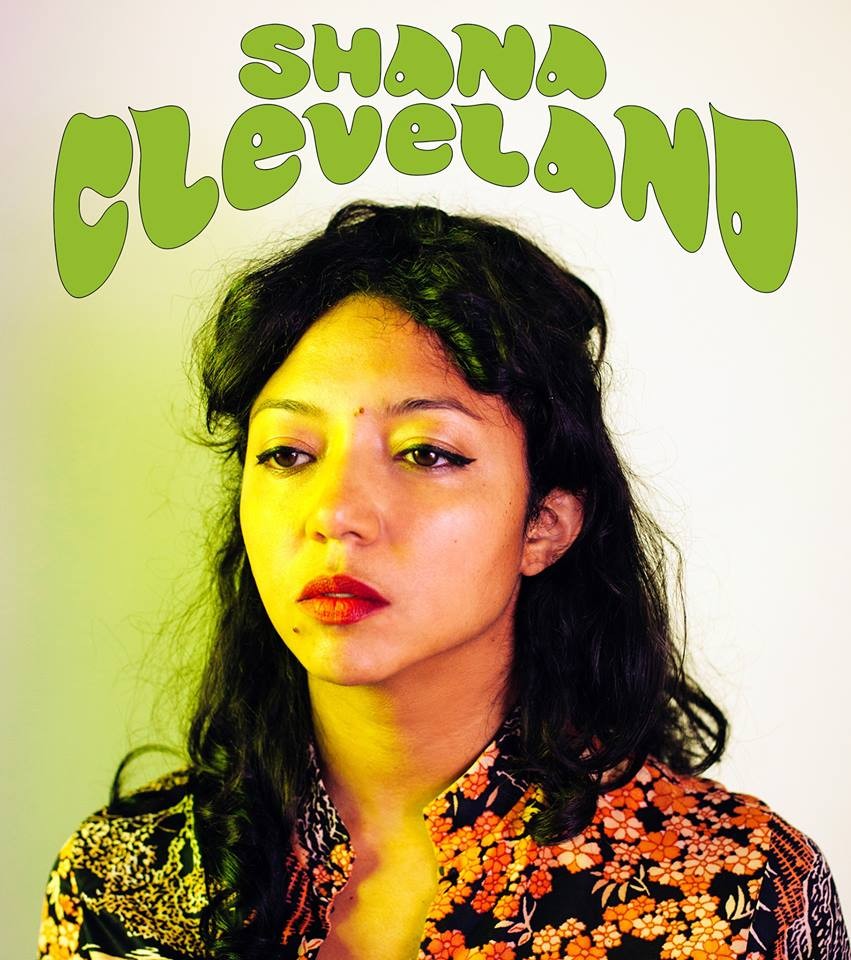 Shana Cleveland, Michael Hurley
Something strange lurks in the background of Shana Cleveland's songs. It's not necessarily sinister; there's just a sense that an unknown entity is circling the perimeter, eyes glowing out from the shadows. There's an uneasy beauty to Cleveland's work, burrowing deeper into the uncomfortable space between light and darkness, life and death, knowing and not knowing. That comfort with the universe's unanswerable questions is what makes Cleveland's music so great. 8pm, Polaris Hall, $13-15)
P!nk, Julia Michaels
Ever since Alecia Beth Moore, better known as P!nk, stepped onto the scene in 2000 with her debut single "There You Go," she's continued to prove herself as a powerful pop vocalist, and revolutionary feminist badass. After seven studio albums, P!nk's collected far too many Billboard achievements to even begin to list here, and her most recent Beautiful Trauma project landed on Rolling Stone's "20 Best Pop Albums of 2017" list. She's just extended her "Beautiful Trauma World Tour" by another 37 dates throughout North America, giving us lucky Portlanders a second opportunity to catch her gravity-defying show of aerial thrills and perfectly sung renditions of gritty, uplifting pop anthems. (7:30 pm, Moda Center, $275-715, all ages) JENNI MOORE
FKJ
Paris-based electronic act FKJ (French Kiwi Juice) brings his New French House stylings across the pond for a North American tour that stops off at the Crystal Ballroom tonight. (8 pm, Crystal Ballroom, $25-30)
Polly Rosenwaike, Leni Zumas
Look How Happy I'm Making You is Polly Rosenwaike's debut story collection, offering an honest look at pregnancy and new motherhood and the emotions that come along with these journeys. Rosenwaike will be joined in conversation by Leni Zumas, author of Red Clocks. (7:30 pm, Powell's City of Books, free)
Dilly Dally, Chastity
On their thrilling 2015 debut, Sore, Dilly Dally managed to channel the best and noisiest anthems of '90s alt-rock radio without getting caught up in slavish devotion to period detail. On their sophomore outing, Heaven, the Toronto quartet sounds more like themselves than ever. The album's nine songs are standalone marvels that cohere into a heavy and epic whole, an album-length dirge that screams and howls and soars. There's still plenty of pop pleasure here, but it's the sublime kind of bliss that can't be divorced from the pain and fear that preceded it. (8 pm, Doug Fir, $15-18) CHRIS STAMM
Eternal Sunshine of the Spotless Mind
Of the multiple miracles of modern filmmaking that occur throughout the runtime of Eternal Sunshine—including such feats as "Jim Carrey underplays things," "Kirsten Dunst isn't annoying," and "Michel Gondry doesn't twee his movie to death"—the most notable? This sci-fi tragedy about a broken relationship is maybe the most poignantly romantic film of the last 25 years. (7 pm, Clinton Street Theater, $5) BOBBY ROBERTS
The Interrupters
Rancid frontman Tim Armstrong isn't an official member of LA-based ska-punk revivalists the Interrupters, but last year's Fight the Good Fight, which Armstrong co-wrote and produced, shimmers with same kind of magic that made "Time Bomb" so undeniable a million years ago. In a way, the Interrupters are an ideal version of Rancid; shorn of cornball punk signifiers and free to indulge in the pleasures of pure pop, they are nothing more or less than a delivery system for simple joy. It's music you can't help but crank in the car, and that might be the best kind of music there is. (7:30 pm, Wonder Ballroom, $22-24, all ages) CHRIS STAMM
---
Tuesday, April 9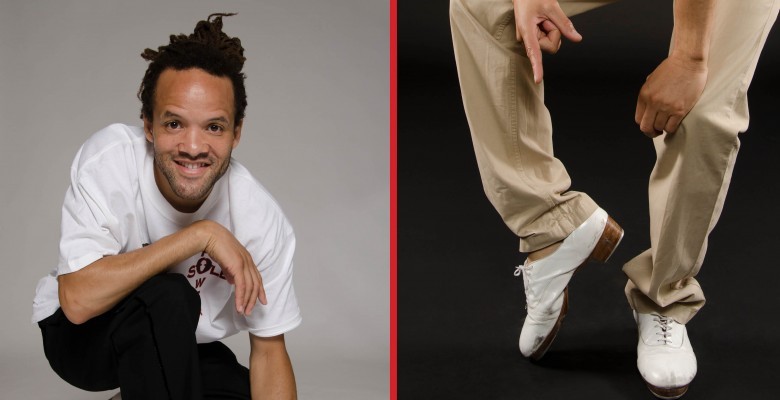 Savion Glover
Acclaimed tap dancer and choreographer Savion Glover joins forces with an ensemble of other talented dancers and a six-piece band to bring his latest uptempo show, All FuNKD'd Up, The Concert, to life on the Arlene Schnitzer stage. (Tues-Wed 7:30 pm, Arlene Schnitzer Concert Hall, $26 & Up, all ages)
Troll, Maestus, HRNN
The Doug Fir hosts an album release show for the local doom and stoner psych outfit's latest album Legend Master. Maestus and HRNN round out the proceedings. (9 pm, Doug Fir, $10-12)
Hop Along, Summer Cannibals
Philadelphia indie darlings Hop Along and Portland rockers Summer Cannibals share one important feature: powerful, haunting vocals. And they complement each other well. Hop Along vocalist Frances Quinlan threads folk-pop melodies with stinging lyrics while Summer Cannibals' frontwoman Jessica Boudreaux's gritty vocals punctuate fuzzy garage-rock riffs. (8:30 pm, Wonder Ballroom, $18-20, all ages) ALEX ZIELINSKI
Jenny Odell
How to Do Nothing is artist and writer Jenny Odell's "field guide to doing nothing," about managing attention and finding new ways to be happy and productive in the midst of these distracting times. (7:30 pm, Powell's Books on Hawthorne, free)
The Velodrome Improv Showcase
String Theory holds court at Kickstand for an evening of spirited off-the-top comedy stylings, hosted by Jake Silberman. (7:30 pm, Kickstand Comedy Space, $5)
Kung Fu Theater: Shaolin Challenges Ninja
This month's installment in Dan Halsted's ongoing celebration of all things whoop-ass is the only known 35mm print of 1978's Shaolin Challenges Ninja. The title might evoke imagery of a lone monk seeking fatal revenge upon some nefarious, sinister man in black; or maybe you're imagining a conflicted ninja who must undergo the shaolin challenges to purify himself through combat. But it's actually about a dude (Gordon Liu) who gets married and then accidentally pisses off his bride's family, and as a result they sic seven kung fu masters on his ass to see if he can truly make up for it. Directed by the absolute legend Lau Kar Leung, so you know the fights are top-notch. (7:30 pm, Hollywood Theatre, $7-9) BOBBY ROBERTS
---
Wednesday, April 10
Jane Siberry
Jane Siberry is musical royalty in her native Canada. She had chart hits and videos in heavy rotation on Much Music, the North of the Border version of MTV, and cemented her legacy with theatrical live performances and playful chat show appearances. Here in the US, her status is a little fuzzier. Her comings and goings, then, feel like a lovely secret, shared by a dedicated fanbase. It's kept her life and career afloat, but kept her out of the larger cultural conversation. Siberry is long overdue for a critical reappraisal and some wider attention. And if she's not going to sound that trumpet herself, it's up to us. (8 pm, Polaris Hall, $30-35, all ages) ROBERT HAM
Alan Parsons Live Project
Alan Parsons parlayed his success as a recording engineer (Abbey Road, The Dark Side of the Moon) into a career as the frontman—or, at the very least, the namesake—of a successful band, the Alan Parsons Project, which he formed with partner Eric Woolfson. The pair, along with a bevy of guest musicians, made a series of albums in the late '70s and early '80s that reside at the unlikely intersection where prog and soft rock meet. While they're best remembered for the massive 1982 hit "Eye in the Sky," it's for daffy concept albums like 1977's I Robot and 1978's Pyramid—complete with the requisite cover art by Hipgnosis—that the Alan Parsons Project's easygoing brand of pomp should be rediscovered (something that's very easy to do, as they can be found in every dollar bin in every record store). (7:30 pm, Revolution Hall, $40-215) NED LANNAMANN
Ruby Boots, Jenny Don't & the Spurs
Australian singer/songwriter Ruby Boots (AKA Bex Chilcott) brings her country and Americana sounds to the Mississippi Studios stage for a headlining show supporting her new Bloodshot Records-issued full-length, Don't Talk About It. (8 pm, Mississippi Studios, $10-12)
Little Punk Rock Drag Show of Horrors
It's the classic Corman-born musical you know and love, except for the part where it's now a genderbent, anti-capitalist, punk-and-queer-as-fuck musical drag show. (7 pm, Black Water Bar, $18-35)
Andy Black, The Faim, Kulick
The Black Veil Brides founder and vocalist brings his glam-infused metal back to town in support of his latest solo endeavor, The Ghost of Ohio (7:30 pm, Hawthorne Theatre, $28.50-32.50, all ages)
Lindy Vision, Mira Death, Internet Beef
The Albuquerque trio headed up by sisters Dorothy, Natasha, and Carla Cuylear bring their electro-tinged indie rock up through Portland for a headlining show at the High Water Mark. Like-minded local acts Mira Death and Internet Beef round out the bill. (8:30 pm, High Water Mark, $8)
Jon Hopkins
Acclaimed English electronic musician and producer Jon Hopkins brings his shape-shifting blend of techno, house, IDM, and ambient electronica to the Wonder Ballroom stage in support of his Grammy-nominated 2018 album, Singularity. (9 pm, Wonder Ballroom, $20-22, all ages)
Phil Schallberger: Live in Theory
One of Portland's most adventurous comedy minds combines the best of his last four years'worth of laugh-inducing experiments into a single night of entertainment, with support from friends Katie Nguyen, Jason Traeger, and Steven Wilber. (8 pm, Helium Comedy Club, $12)
---
Thursday, April 11
Queer Horror: The Silence of the Lambs
There's a lot more to Jonathan Demme's 1991 The Silence of the Lambs than the terrifying lines that fly between FBI agent Clarice Starling (Jodie Foster) and gentleman cannibal Hannibal Lecter (Sir Anthony Hopkins). It warrants a modern viewing, and Carla Rossi's bimonthly Queer Horror is a great place to do just that because there'll also be a pre-screening stage show with talent like Rossi, Pepper Pepper (as Dr. Pepper), Loretta Good Lordchild, and Portland's Funniest Person finalist Corina Lucas! (8:45 pm, Hollywood Theatre, $7-9) SUZETTE SMITH
Sasami, Slut Island
Los Angeles-based musician and former Cherry Glazer multi-instrumentalist Sasami Ashworth makes her way up the coast in support of her debut self-titled album. (9 pm, Doug Fir, $12-14)
Gunna, Shy Glizzy, Lil Keed
Atlanta-based rapper Sergio Giavanni Kitchens, better known by his stage name Gunna, brings his live show to the Roseland in support of his debut album, Drip or Drown 2. Shy Glizzy and Lil Keed round out the all-ages bill (8 pm, Roseland, $25, all ages)
Dear Diary
An improv show dedicated to taking all those things you put in your diary during your tween years, and loosing them upon the stage in the most hilarrible ways. This month's diarist is beloved stand-up comedian and storyteller Katie Nguyen, and the performers tasked with taking her mortification and turning it into comedy gold are Natalie Haddad, Katie Kester, Emily Maverick Shankman, Lauren Sinner, Emilie Sites, and Anne Zander. (7:30 pm, Kickstand Comedy Space, $5)
Girlpool, Hatchie, Claud
Cleo Tucker and Harmony Tividad bring their shapeshifting blend of intimate indie rock back through the Wonder Ballroom in support of their latest ANTI- Records-issued album, What Chaos is Imaginary. Rising Australian dream pop singer/songwriter Harriette Pilbeam (AKA Hatchie) rounds out the proceedings. (8:30 pm, Wonder Ballroom, $17-20)
Portland Grand Tasting
An opportunity to experience a Gorge Wine tasting without that whole "turning your butt 100-percent numb in the car" part of going to the Gorge, with over 20 wineries accumulating at Leftbank Annex to share their drinkable bounties. (6 pm, Leftbank Annex, $40-75)
Don't forget to check out our Things To Do calendar for even more things to do!