---
Jump to:
Monday
|
Tuesday
|
Wednesday
|
Thursday
---
Monday, April 15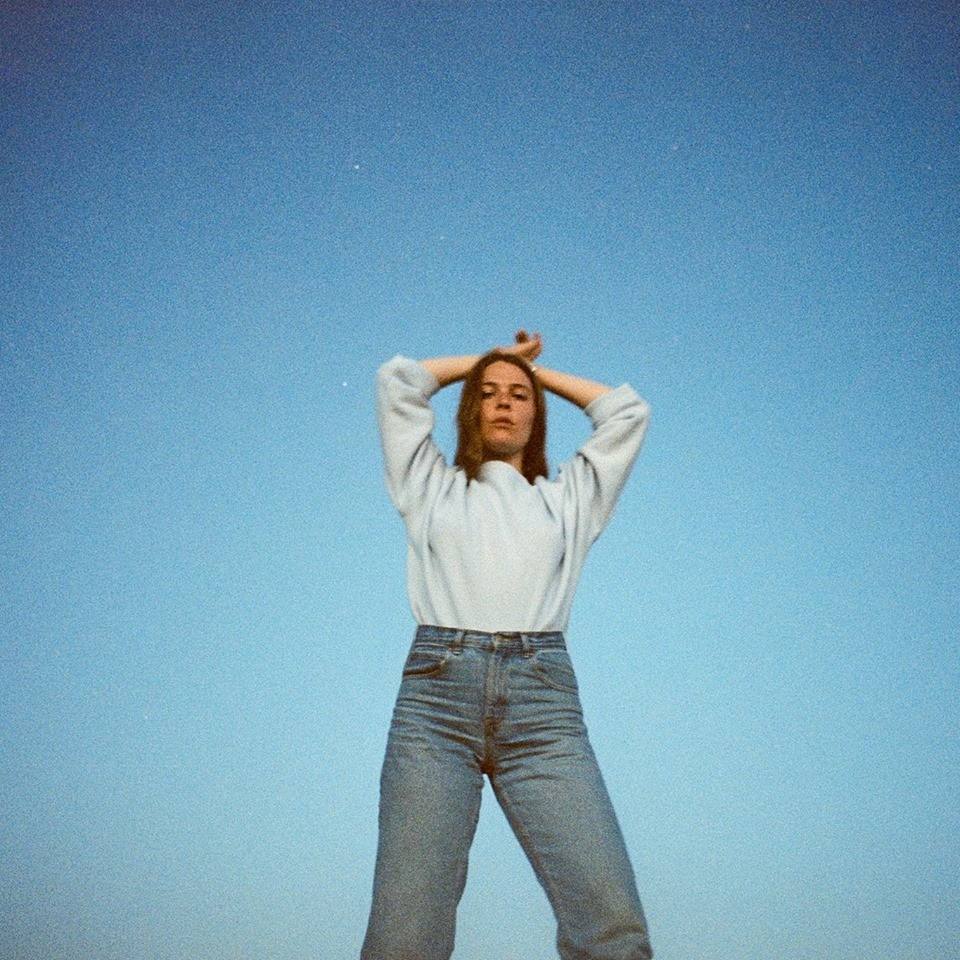 Maggie Rogers
Since her song "Alaska" went viral in 2016, Maggie Rogers has described the experience as overwhelming, and not necessarily in a good way. On Heard It in a Past Life—her debut LP, released in January—the rising pop-star reclaims her voice across 12 tracks of soulful, danceable electro-folk. (8:30 pm, Crystal Ballroom, $30) CIARA DOLAN
The Portland Mercury's Pizza Week
Not to brag or anything, but for four glorious years, the Portland Mercury's Pizza Week has done the lord's work: teaming up with Portland's best pizza purveyors to offer amazing, delicious, $2 slices to the masses! (Only two dollars a slice? Yes! JUST TWO DOLLARS A SLICE!) With over 30 restaurants and bars taking part, you'll never be far from your next slice, and your week—nay, your life—will be all the better for it. Get excited, and get ready by checking out portlandpizzaweek.com. (Mon-Sat April 15-21, Various Locations, $2 per slice)
Damo Suzuki's Network
Former Can frontman Damo Suzuki brings his experimental psych-punk and krautrock project to the Mississippi Studios stage for the Portland stop on his first North American tour in over a decade. Suzuki will be flanked by a backing band consisting of Dewey Mahood (Plankton Wat) and Nick Bindeman (Jackie-O Motherfucker) on guitars, Sage Fisher (Dolphin Midwives) on harp and electronics, and prolific Portland drummer John Niekrasz. (8 pm, Mississippi Studios, $18-20)
Dan + Shay, Chris Lane
The Nashville-hailing country duo headed up by vocalists and songwriters Dan Smyers and Shay Mooney hit the Schnitz in support of their chart-topping self-titled album from 2018. (7:30 pm, Arlene Schnitzer Concert Hall, $35-59.50, all ages)
SYML
The singer/songwriter and pianist for Seattle-based indie rock outfit Barcelona steps out for a solo show supporting his newly-minted ambient pop project. (9 pm, Doug Fir, $20-22)
Paris, Texas
It's highly unlikely that if the film industry lasts for another 100-plus years, it'll even come close to producing another Harry Dean Stanton. Despite instantly improving any film he would appear in, he almost never got to play the lead. Which makes Wim Wenders a genius for building Sam Shepard's heartbroken, elegiac Paris, Texas around him. And Stanton? Well, if you weren't convinced of his own shaggy, hangdog magic before you saw this classic, you will be once it's finished wringing you out. Bonus: you'll get the satisfaction of realizing "Oh, so that's where the mural at Bunk Bar comes from!" (9:20 pm, Academy Theater, $3-4) BOBBY ROBERTS
---
Tuesday, April 16
Earl Sweatshirt & Friends
LA rap is going through an incredibly fruitful phase, with MCs like 03 Greedo, Vince Staples, Nocando, YG, Busdriver, G. Perico, and, of course, Kendrick Lamar illustrating the depth and diversity of the city's scene. And then there's Earl Sweatshirt, who has a large and loyal following, can flow with any of 'em, and seems to exist entirely on his own island. Earl has always marched to his own beat, but never more so than on his third studio album, 2018's Some Rap Songs. With 15 tracks that fly by in less than 25 minutes, it's an unruly collection of jazzy vibes, unorthodox rhythms, noisy samples, sketchbook ideas, rock-solid rhymes, and very few hooks. It's dark, disorienting, hopeful, and thrilling, all at the same time. (9 pm, Crystal Ballroom, $27.50-40, all ages) BEN SALMON
Masego
Singer/songwriter Micah Davis, better known by his stage name Masego, is more famous than you think he is, but not famous enough for what he does, and how amazingly well he does it. Not to compare every virtuosic singular musical talent with a flair for the theatrical to Prince but... Masego is kind of like if Prince grew up in the '90s, never had a big chip on his shoulder about hip-hop, blended it expertly with R&B and especially jazz, and was obviously having the time of his fucking life making it all up on the spot right in front of you. And if that seems far-fetched, it won't within 10 minutes of his performance tonight. (9 pm, Revolution Hall, $35, all ages) BOBBY ROBERTS
Get Away From Her, You Bitch!
Tacky Wacky presents a long-time-coming drag tribute to Weyland-Yutani Warrant Officer Ellen Ripley... as well as a tribute to unwitting agent of Zuul Dana Barrett, and whatever the name of that one woman who became a tree or something in Avatar was. Behold a burlesque celebration of Sigourney Weaver's career through performances by Violet Hex, Wolfgang X, Princezz Monochokeme (!), Valerie DeVille, Marla Darling, and more. (9 pm, Crush)
Big Business, Gaytheist, Nasalrod
It's probably beyond debate now that Big Business is one of underground metal's most respected acts. (9 pm, Mississippi Studios, $13-15) RYAN J. PRADO
Tower of Power, Ron Artis II & the Truth
The Oakland-based soul, funk, and R&B institution brings their dynamic live show through Portland in support of their 2018 album, Soul Side of Town. Hawaii's Ron Artis II & The Truth rounds out the bill with their own blend of soul and funk. (8 pm, Roseland, $40-55)
Blackwater Holylight, R.I.P., Dommengang
Local quintet Blackwater Holylight bring their heavy psych-infused sounds down to the Doug Fir to head up a hometown show along with support from R.I.P. and Dommengang. (9 pm, Doug Fir, $10-12)
---
Wednesday, April 17
Kadhja Bonet
According to her bio, Kadhja Bonet "was born in 1784 in the backseat of a seafoam-green space Pinto. After spending an extraordinarily long time in her mother's plasma, she discovered the joys and gratifications of making noise with her hands and face while traveling at maximum velocity through intergalactic jungle quadrants." A little fantastical, but that's just how Bonet rolls; her psychedelic soul music transcends space and time, simultaneously channeling the iconic vocalists who came before her—specifically Minnie Riperton—and some undiscovered galaxy that's currently just a twinkle in humanity's third eye. (9 pm, Holocene, $20, all ages) CIARA DOLAN
A 30th Anniversary For The Pixies' Doolittle
It's been three decades since the Pixies dropped their landmark sophomore album Doolittle, and what better way to celebrate the occasion than with a full-night tribute at Mississippi Studios. Portland's leading tribute to the Boston alternative rock pioneers, the Prixies, will preside over the festivities, and they'll be joined by fellow Pixies' disciples Surfer Rosie and Melt to tear through the classic LP along with an array of other hits and rarities. (9 pm, Mississippi Studios, $5) CHIPP TERWILLIGER
Buddy Guy, Curtis Salgado Band
Legendary blues guitarist and singer/songwriter Buddy Guy rolls through the Roseland for the Portland stop on a tour supporting his eighteenth solo album, The Blues Is Alive and Well. Oregon's own blues magnate Curtis Salgado rounds out the proceedings. (8 pm, Roseland, $49.50-75, all ages)
Saeeda Wright's Queen Soul: A Tribute to Aretha Franklin
Renowned Portland vocalist Saeeda Wright joins forces with DJ Blind Bartimaeus and an array of talented local musicians to pay tribute to Aretha Franklin with a special live set at the Doug Fir. (9 pm, Doug Fir, $17-20)
Brooklyn Bust-Up
Bar 33's monthly stand-up showcase celebrates its first year on the Portland comedy scene, featuring sets from local all-stars including Dylan Jenkins, Kirsten Kuppenbender, Chris Johnson, Jason Traeger, Clancy Kramer, Chase Anderson, Brandon Lyons, and Kellie Irwin. (8 pm, Bar 33 Brooklyn, free)
Failure, Swervedriver
The reunited Los Angeles trio of Ken Andrews, Greg Edwards, and Kellii Scott bring their innovative and spacey blend of alternative rock back to Portland for a headlining show supporting their latest album,In the Future Your Body Will Be the Furthest Thing from Your Mind. Pioneering English shoegaze outfit Swervedriver round out the bill. (8 pm, Crystal Ballroom, $35-40)
Delilah Dawson & Kevin Hearne
The bestselling authors of Kill the Farm Boy return with No Country for Old Gnomes, inviting readers to explore the world of Pell, and tweaking the tropes of fantasy genre along the way. (7 pm, Powell's Books at Cedar Hills Crossing, free)
Wyrd War Presents: Contamination
Wyrd War loves digging through cinematic detritus and sharing schlock treasures with fellow appreciators of vintage trash. Inspired by the Easter holiday, they've unearthed 1980's Contamination director Luigi Cozzi's confused, cocaine-financed ripoff of Alien, a B-movie basket full of disgusting glowing eggs with more than a few surprises inside, including a score by Goblin and a Lovecraftian cyclops chilling on a Brazilian coffee plantation. (7:30 pm, Hollywood Theatre, $7-9) BOBBY ROBERTS
---
Thursday, April 18
Eric B. & Rakim, Makaya McCraven
Eric B. & Rakim are one of the most influential hip-hop duos in history, and Rakim is universally recognized as one of the greatest—if not the greatest—MCs of all time. In an episode of the Netflix docuseries Hip-Hop Evolution, Shad K. asserts that "Rakim's rhyme style would singlehandedly set the tone for what hip-hop has become today." Later in the episode, Rakim explains that since he grew up listening to jazz and learning to play saxophone, he always tried to rhyme like John Coltrane played the sax. In contrast to rappers like Run-DMC and Chuck D., who were energetically shouting on the mic, Rakim's approach was more methodical. His clear, concise style is the definition of flow; some say he may have even been the one to make "flow" a thing. (8 pm, Roseland, $38.50-50) JENNI MOORE
Ex Hex, Feels
Over the past three decades, indie rock icon Mary Timony has played with some of the genre's most influential bands: Helium, the short-lived Autoclave, and super-group Wild Flag. Ex Hex—Timony's latest project with bassist Betsy Wright and drummer Laura Harris—abandons the abrasiveness of her previous work in favor of power chords and huge choruses. The trio's new sophomore album, It's Real, is the Platonic ideal of fun, invigorating power-pop. (8 pm, Aladdin Theater, $20-22, all ages)
Leikeli47, Yung Baby Tate, JAMESDAVIS, Raquel Divar
Leikeli47 is known for her mysteriousness—her face is always concealed with a bandana or balaclava—but she should be known as one of the dopest MCs out. You may have heard songs like "Attitude," "Girl Blunt," and "Mulita" on the soundtrack for HBO's Insecure, or the bouncy 2017 single "Money" from her excellent debut LP, Wash & Set. The Brooklyn rapper/singer/producer's latest release, Acrylic, is the second in a trio of albums (the "Beauty Series") that focus on normalizing Black beauty standards and celebrating Black safe havens, like hair salons and HBCUs. She's more than proven herself as a lyricist and MC, but Leikeli47's recent NPR Tiny Desk performance shows she's got some serious chops as a vocalist as well. Leikeli47 is the sole femcee headlining at this year's Soul'd Out Music Festival, and with local support from rapper Raquel Divar, this show is not one to miss. (8 pm, Wonder Ballroom, $20, all ages) JENNI MOORE
Kyle Craft, WIBG, The Savage Family Band
Portland-based singer/songwriter Kyle Craft brings his glam-tinged southern rock to the Liquor Store to head up an intimate hometown show along with support from WIBG and the Savage Family Band. (9 pm, The Liquor Store, $10)
Indubious, Jon Wayne & the Pain, Balance Trick
The Oregon-based progressive reggae trio and ambassadors of the Rootstronica genre swing through the Hawthorne Theatre for a headlining show. Like-minded Minnesota-based quartet Jon Wayne and The Pain round out the bill. (7:30 pm, Hawthorne Theatre, $16-18)
Mel Brown & Bernard Purdie
Local jazz legend Mel Brown splits a co-headlined bill with highly-influential funk drummer Bernard Purdie. Fellow Portland jazz scene staples LaRhonda Steele, Renato Caranto, Louis Pain, and Dan Balmer lend their talents to the proceedings. (8 pm, Jack London Revue, $25)
Stumpfest 8: Night 1
Stumpfest returns for the eighth year in a row to spend a weekend celebrating all things heavy and eclectic. Thursday's lineup features the gothic post-doom of ceremonialists Atriarch and the disjointed hardcore gnarl of Baptists. (8 pm, Mississippi Studios, $25-30) ARIS HUNTER WALES
Don't forget to check out our Things To Do calendar for even more things to do!