It's probably not a coincidence that as the night gets longer, the number of amazing Things To Do at night grows bigger, and this week is full-to-bursting with great shows, including Jidenna, Tank & the Bangas, Nick Cave, Tinariwen, and (checks notes) a "Ned Flanders-themed heavy metal band." Well. It's that kind of week, then. Hit the links below and load your plate accordingly.
---
Jump to:
Monday
|
Tuesday
|
Wednesday
|
Thursday
---
Monday, Oct 7
Mercury Rev & Beth Orton, Marissa Nadler
Bobbie Gentry's music career burned as bright and fast as a shooting star, producing seven albums of saucy and sometimes experimental country pop in just four years in the late '60s/early '70s before retreating from the music scene entirely. The mark that she and her work left behind was huge, and it's being celebrated tonight with a performance of her 1968 classic The Delta Sweete by mercurial electro-folk artist Beth Orton, backed up by psych-pop legends Mercury Rev. Prepare yourself to get real, real gone tonight. (Mon Oct 7, 8 pm, Aladdin Theater, $30-35, all ages) ROBERT HAM
Jidenna
The Classic Man himself, Jidenna, hits to Portland for what is guaranteed to be one evocative, emotional night of hip-hop as he hits the road (purposefully, but not in a rush—the chief don't run, if you remember right) in support of his latest LP, 85 to Africa. (Mon Oct 7, 8 pm, Roseland, $25-30, all ages)
Damien Jurado
Veteran Seattle singer/songwriter Damien Jurado brings his melodic and shapeshifting indie folk back to town for an intimate headlining show supporting his new Mama Bird Recording Co. issued full-length, In the Shape of a Storm. (Mon-Tues Oct 7-8, 8 pm, The Old Church, $18-20, all ages)
Anne Sofie von Otter & Kristian Bezuidenhout
The fantastic folks at Friends of Chamber Music have been bringing top-shelf musicians to Rip City since the 1930s, and tonight they expand their tradition of excellence by hosting Anne Sofie von Otter. An internationally acclaimed mezzo-soprano, von Otter has collaborated with rocker Elvis Costello and jazz keyboardist Brad Mehldau, but her bread and butter has always been impeccable interpretations of classical lieder and opera roles. Tonight she is joined by Kristian Bezuidenhout on piano for several recital pieces from both Mozart and Schubert, as well as works from underrepresented composers hailing from her native Sweden. (Mon Oct 7, 7:30 pm, PSU Lincoln Performance Hall, $32-57) BRIAN HORAY
The Waterboys
The long-running  British-Irish folk-rock outfit headed up by Mike Scott make their way back to Portland for the first time since 2015 to perform two full sets live at the Wonder Ballroom. (Mon Oct 7, 8:30 pm, Wonder Ballroom, $39.50, all ages)
Fake News Survival Guide
The saying goes "you gotta get up pretty early in the morning to fool me," and you should get up kind of early in the morning to head to the Central Library to get educated on how best to discern bad faith propaganda pretending to be news from actual news. (Mon Oct 7, 10:30 am, Multnomah County Central Library, free, all ages)
MARINA
Renowned Welsh singer/songwriter and pop star MARINA (fka Marina and the Diamonds) hits the Arlene Schnitzer Concert Hall for the Portland stop on a North American tour supporting her new double album, Love + Fear. (Mon Oct 7, 8 pm, Arlene Schnitzer Concert Hall, $43-58)
---
Tuesday, Oct 8
Tank & the Bangas, Adia Victoria
Tank and the Bangas is touring in support of their major-label debut The Green Balloon. The band's led by gospel-trained singer/songwriter/slam poet Tarriona "Tank" Ball—a voice so powerful and animated, you'd think she's a real life cartoon character. The New Orleans five-piece (plus the sometimes-present back-up vocals of Anjelika "Jelly" Joseph) blasts a rich and somewhat oddball blend of soul, funk, hip-hop, rock, and jazz. There's nothing quite like seeing Tank and the Bangas live, which usually includes some spoken word. Having played some truly stunning sets at Pickathon and Roseland Theater in the past couple years, it'll be a nice change to see them in the cozy, but still aesthetically pleasing confines of the Crystal Ballroom. Also on the bill is raspy-voiced singer/songwriter/poet Adia Victoria, who performs an original mélange of gothic blues, country, and rock that's simply enchanting. Miss this show at your own peril. (Tues Oct 8, 8:30 pm, Crystal Ballroom, $25, all ages) JENNI MOORE
The Long Ryders, Steve Barton
The reunited alternative country and Paisley Underground group out of Los Angeles hit the Aladdin Theatre in support of Psychedelic Country Soul, the band's first new album in 33 years. (Tues Oct 8, 8 pm, Aladdin Theater, $22.50-25, all ages)
Flor, Joan, Lostboycrow
For Portlanders, probably the most interesting thing about LA-based band Flor is that they're originally from Hood River, that windy little burg about an hour east on I-84 that isn't necessarily known for producing bands. The next most interesting thing about Flor is that they have a chance to be huge. On their debut album, Come Out. You're Hiding, the band's sound—dreamy pop-rock, addictive melodies, big beats, and electronic embellishments—recalls recent success stories like Fun., the 1975, and Years & Years. Its songs are sparkling and irresistibly catchy, and they sound terrific—a credit, no doubt, to band member Dylan Bauld, who produces on the side and has worked with pop star Halsey.  (Tues Oct 8, 7:30 pm, Wonder Ballroom, $18-20, all ages) BEN SALMON
Nick Cave
Renowned Australian singer/songwriter, author, screenwriter, composer, and actor Nick Cave brings his  "Conversations With" Tour to the stage at Revolution Hall stage, featuring an intimate evening of piano performances and a Q&A session with the audience. (Tues Oct 8, 8 pm, Revolution Hall, $59.50-89.50)
Kishi Bashi
The string-laden, candy-colored wonderlands of music that violinist/looper Kishi Bashi creates in his intoxicating songs are full of pure, childlike delight. (Tues Oct 8, 8 pm, Roseland, $27.50-30, all ages) NED LANNAMANN
Sis, Night Heron, Chad
An evening of soulful indie rock and shapeshifting pop with a trio of up-and-coming local acts. (Tues Oct 8, 8:30 pm, Bunk Bar, $10)
Kung Fu Theater: Seven Brothers Meet Dracula
A 35mm print of the 1974 Shaw Brothers/Hammer Studios co-production that proves "a fatal fist works as well as a wooden stake when driven into the chest of a vampire!" (Tues Oct 8, 7:30 pm, Hollywood Theatre, $7-9)
---
Wednesday, Oct 9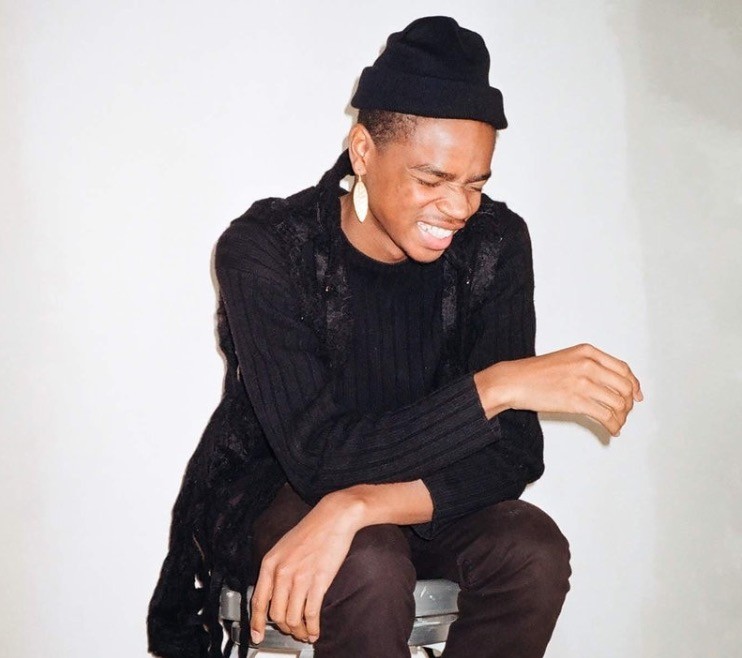 Sequoyah Murray, Amenta Abioto, Omari Jazz
Rising Atlanta singer/songwriter Sequoyah Murray brings his experimental blend of psych-infused soul and futuristic pop music to the Holocene stage for the Portland stop on a tour supporting his Thrill Jockey-issued debut Before You Begin.  (Wed Oct 9, 8 pm, Holocene, $12-14)
Stiff Little Fingers, The Avengers, The Suicide Notes
If ever there was a place on this gobshite planet to incubate good punk rock, that place is Belfast. (Nice try, New Jersey.) And sure enough, the Northern Ireland capital has gifted us with one of the greatest punk bands of all time, Stiff Little Fingers. Rather than wallow in the provocative-for-provocation's-sake nihilism of their English counterparts, Stiff Little Fingers drew from first-hand experience of their hometown's Troubles, imbuing their frustration with their island's inherent, elegiac tunefulness. The albums and singles from the Fingers' first five years are some of the best, most humane punk records ever recorded. And the Fingers are still soldiering on, with original singer/guitarist Jake Burns and classic-era bassist Ali McMordie joined by guitarist Ian McCallum and drummer Steve Grantley, both of whom have been playing with the band since the '90s. Like their peers, Stiff Little Fingers give a two-fingered salute to the hypocrisy of the world, but unlike others, their music locates hope amid the rage. (Wed Oct 9, 8 pm, Hawthorne Theatre, $25-30) NED LANNAMANN
Hiss Golden Messenger, Erin Rae
North Carolina-hailing singer/songwriter MC Taylor brings his soulful country rock, folk, and blues outfit back to Portland for a headlining show supporting his latest Merge Rerords-issued full-length, Virgo Fool. (Wed Oct 9, 8 pm, Aladdin Theater, $21-23, all ages)
Mister America
At the end of 2017, Tim Heidecker's On Cinema—a web series lampooning film criticism that the comedian co-hosts with Gregg Turkington—apexed with a five-hour long, fictitious murder trial. Despite overwhelming evidence that Tim Heidecker's character was guilty of several counts of murder, Heidecker was found innocent—and promptly launched a garish social media campaign around his implausible candidacy for San Bernardino district attorney. This is where the feature-length film Mister America comes in. It's a spin-off of a spin-off of a goofy web-series, and will likely only entertain those who have fully immersed themselves in the On Cinema universe. If you are one of those people, Mister America is frequently funny. At best, it plays like a bizarro version of The War Room. But just as often, Mister America doesn't seem like a parody, and it speaks to the dangers of ineffective satire. (Wed Oct 9, 8 pm, Hollywood Theatre, $7-9) MORGAN TROPER
Tinariwen, Lonnie Holley
To fully understand the story of Tinariwen, you must also know the long history of the Tuareg, a nomadic desert tribe in northern Mali who were marginalized by their country's government for decades. The members of Tinariwen have lived through two Tuareg uprisings, a period as refugee soldiers in Qaddafi's Libyan army, and many years of obscurity and poverty as musicians. Tinariwen, however, have since gained a global ear and well-deserved acclaim for their unique music; they've become the figureheads of what is referred to as "assouf" music, a kind of Saharan, guitar-based blues that feels as rootless and free as the desert wind. Tinariwen founder Ibrahim Ag Alhabib built his first guitar out of a stick, a can, and a piece of wire taken from a bicycle, and his playing still has that same ingenuity all these years later. (Wed Oct 9, 8:30 pm, Crystal Ballroom, $35-38, all ages) NED LANNAMANN
Bleached, Dude York
The rougher edges of Bleached have been buffed a bit, but the now-duo comprising sisters Jessie and Jennifer Clavin are still cranking out catchy, glammy pop-punk. On their third LP, Don't You Think You've Had Enough?, Bleached stretches their legs: everything from disco-tinged rock on "Hard To Kill" to Smiths-inspired pop on "Somebody Dial 911." The Clavins have diversified and managed to create an even more likeable collection than the raw garage-punk of their 2013 debut, Ride Your Heart. Seattle's Dude York kicks things off in support of their fourth LP, Falling, their third record on Hardly Art and probably their most dynamic and quirky to date. (Wed Oct 9, 9 pm, Star Theater, $15) RYAN J. PRADO
Okilly Dokilly, MC Lars
Ned Flanders-themed heavy metal from this Phoenix-based band who invented the "Nedal" sub-genre. According to the band's frontman Head Ned, Nedal music is "Not as fast as Bartcore, and a little cleaner than Krusty Punk." MC Lars rounds out the bill. (Wed Oct 9, 9 pm, Dante's, $16)
---
Thursday, Oct 10
Black Joe Lewis & the Honeybears
As evidenced by their status as veterans of pretty much every major American music festival, Black Joe Lewis & the Honeybears are known for engaging performances that orbit around Lewis' unhinged vocal delivery that sounds inspired by the likes of Howlin' Wolf and James Brown. It's the kind of guitar hero-centric act that's not unlike the unifying allure of Jimi Hendrix or Lenny Kravitz (if that's your thing). (Thurs Oct 10, 8 pm, Polaris Hall, $18-20) RYAN J. PRADO
Oh Rose, Plastic Cactus, No Aloha
Rock band Oh, Rose is really from Olympia, Washington, but I'd like to claim them as one of my favorite local bands anyway. I do what I want. Led by Olivia Rose's often-dulcet-sometimes-rough vocals, this four-piece absolutely slays live. Their upcoming show in Portland gives audiences a chance to see them perform tracks from their 2019 album While My Father Sleeps, and also catch a set from Plastic Cactus, a Portland-based band that makes a cool, harmony-forward brand of desert-inspired surf-rock. Indie rock/synth pop trio No Aloha round out the bill for an unforgettable night of female-fronted guitar rock. (Thurs Oct 10, 8:30 pm, Holocene, $8-10) JENNI MOORE
Portland Fermentation Festival
Come to Ecotrust and join in the landmark tenth annual celebration of letting food get old and become better food. Show up and learn about all that science behind the deliciousness from guest speaker David Zilber, and sample some fine fermented foods, like kimchi, and miso, and cheese, and cider, and a whole bunch of other fermented stuff. (Thurs Oct 10, 6 pm, Ecotrust Building, $20-30, all ages)
Songhoy Blues, Máscaras
Forced from their homes by Ansar Dine, a religious extremist group that prohibits rock music (among other conservative agendas), Garba Touré, Aliou Touré, and Oumar Touré—three guys with the same surname who are not actually related—started a guitar-lick-heavy project in Mali's capital city of Bamako. When their paths crossed Blur's Damon Albarn and Nick Zinner of Yeah Yeah Yeahs, Songhoy Blues became a fluid, energetic guitar band with a lot of star power in their pocket. The lyrics and vocals of Songhoy Blues are Malian, but their songs and jam-style have a very classic Western guitar tweedle. (Thurs Oct 10, 9 pm, Doug Fir, $18-20) SUZETTE SMITH
Clairo, Beabadoobee, Hello Yello
Little known fact: I have a team of music savvy youths that keep me informed of what "the now generation" is listening to… and Clairo's name has been popping up with increased regularity. I first heard this 21-year-old's savvy, bedroom pop live when she opened for Khalid earlier this year, and it's pretty easy to see why he chose her as a touring partner. Most famous for her sardonic AF viral 2017 hit "Pretty Girl," Clairo has traded in her lo-fi sound for more lush, practiced production in her latest album, Immunity. Though as shiny as this new product is, it doesn't overwhelm the warm, vibrant tone of her voice or her smart, wise-to-the-world lyrics. (Thurs Oct 10, 8 pm, Crystal Ballroom, $22.50-27.50, all ages)
Joan Shelley
If you only have room in your life for one folk singer, make it Joan Shelley. The Louisville, Kentucky-based artist's music overflows with alluring melodies, gentle arrangements and simple-yet-powerful ruminations on the human condition and how we fit into the big picture. Live, Shelley is faithfully accompanied by world-class acoustic guitar player Nathan Salsburg. Together, they've consecutively recorded three near-perfect albums, and this year's Like the River Loves the Sea might be the best of the bunch. If you're not yet convinced, know this: Joan Shelley's music will provide you with a safe place to hide from the real world. All you have to do is let it in. (Thurs Oct 10, 8 pm, Mississippi Studios, $15-17) BEN SALMON
Geoff Tate's Operation: Mindcrime, Mark Daly
My favorite movie of all time is an obscure short film titled GT EPK. You can see this spectacular work on YouTube, and you absolutely should. The "GT" in the title stands for Geoff Tate; he's the former singer of a band called Queensrÿche, a Seattle-area metal band whose 1983 debut EP is pretty great, but who are better known for 1988's muddled concept album Operation: Mindcrimeand and 1990's gloppy ballad "Silent Lucidity." And the "EPK" is presumably "electronic press kit"—the short video, if I had to guess, looks like Tate's audition reel for a reality show. Despite the brief six-minute runtime (two and a half of which are slow-crawling text of Tate's numerous accomplishments), it provides a thoroughly illuminating glimpse into the man himself. Bedecked in an array of revealing tank tops and badass sunglasses, our bald-domed hero tells us he's a "singer," a "songwriter," a "traveler," and an "experience junkie" whose "passion for living borders on extreme." We watch him ride his motorcycle; we see him perform onstage with Queensrÿche; we bear witness to Tate's undeniable badassery. Also, he has his own brand of wine—it's called Insania, which, I'm pretty sure, is the Latin word for "insane." Tate's not in Queensrÿche anymore, but he'll be playing their songs tonight. In the meantime, GT EPK is a piece of cinema for the ages, a character study of warmth, depth, and humor. Please watch it immediately. (Thurs Oct 10, 8 pm, Star Theater, $25) NED LANNAMANN
Don't forget to check out our Things To Do calendar for even more things to do!