It lurks, at the end of the week, like a shape behind the hedge, peeking out, waiting for you to approach, so it may jump out and... delight you! HALLOWEEN IS HERE, and this week is a trick-or-treat bag full of awesome, including Danny Brown, OMSI After Dark, a trip to The Bronze, and so much more. Hit the links below and plan your week accordingly!
---
Jump to:
Monday
|
Tuesday
|
Wednesday
|
Thursday
---
Monday, Oct 28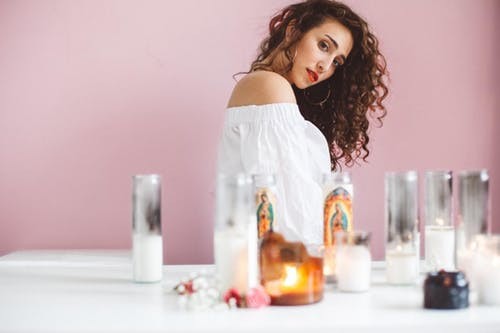 Moorea Masa & The Mood, Blossom
Moorea Masa's first solo album, Shine a Light, is a soulful, magnanimous collection of songs that sounds fully contemporary even as it boasts vintage garnishments like whirring Hammond organ and Motown-esque stabs of strings. Masa's voice would likely sound fantastic in front of any backdrop, but Shine a Light is the perfect showcase for her terrific voice, tinged with soul, R&B, folk, and pop. It's an album good enough to turn Masa into the kind of superstar she so clearly is destined to become. Now's a very good time to become familiar with her work live as she headlines on this top-notch bill that includes Frankie Simone's self-empowering pop and the neo-soul of Portland's own Blossom. (Mon Oct 28, 8 pm, Mississippi Studios, $12-14) NED LANNAMANN
Danny Brown, Ashnikko, ZeelooperZ
Danny Brown, the tart-tongued rapper from Detroit, set himself a high bar to clear with his last album, 2016's Atrocity Exhibition, a funky head trip that took on influences of industrial and post-punk. But he was given a huge boost by Q-Tip, co-founder of A Tribe Called Quest, who stepped in to executive produce Brown's latest uknowhatimsayin¿ (released earlier this month on Warp). With some assists from the likes of Jpegmafia, Run The Jewels, and Flying Lotus, the new record is as rubbery and loose as an ether high and as nasty as a festering wound. (Mon Oct 28, 8 pm, Roseland,$25, all ages) ROBERT HAM
Whitney, Lala Lala
The Chicago-based band headed up by vocalist/drummer Julien Ehrlich and guitarist Max Kakacek bring their laidback blend of indie folk and rock back to town for an all-ages show supporting their sophomore album. (Mon Oct 28, 9 pm, Revolution Hall, $25-30, all ages)
100 Gecs
Is this a prank? Do I love this? I think I love this. Experimental music duo Laura Les and Dylan Brady have alchemized some of the most annoying music in recent history—like AutoTune, glitch, dubstep, noise, and screamo—into a debut album of highly addictive dance-pop treasures. It feels like they came out of nowhere, but there's actually a whole fascinating world of SoundCloud tracks to discover from both Les and Brady. So while this show is at an energetic, electro-punk-loving-youths-ready-to-mosh-and-dance level of sold out, you and me (I wasn't gonna mosh anyway) can still do an internet deep dive and bask in all the bedroom vaporwave hits we missed that foretold the 2019 total pop dominance of 100 Gecs. (Mon Oct 28, 8 pm, Holocene, $17) SUZETTE SMITH
GRLwood
Louisville's pre-eminent scream-pop duo visits Portland for some screaming and some pop all mixed together. (Mon Oct 28, 9 pm, Bunk Bar, $10)
Oregon Symphony presents Beethoven's Fifth
Conductor Carlos Kalmar and the Oregon Symphony bring Beethoven's masterpiece to life at the Arlene Schnitzer Concert Hall, with acclaimed cellist artist-in-Residence Johannes Moser lending his talent to a special performance of Lutosławski's Cello Concerto. (Mon Oct 28, 7:30 pm, Arlene Schnitzer Concert Hall, $24 & Up)
Tiffany Young
California born and raised singer/songwriter-turned-K-Pop sensation Tiffany Young brings her first-ever North American headlining tour to the Wonder Ballroom for an all-ages show supporting her forthcoming debut album. (Mon Oct 28, 8 pm, Wonder Ballroom, $25-30, all ages)
The Reverend Peyton's Big Damn Band, Brett Benton
The country blues and roots trio out of Brown County, Indiana return to Dante's for a headlining show supporting their latest album, Poor Until Payday. (Mon Oct 28, 8 pm, Dante's, $12)
Daughters of Darkness
Belgium is (unfairly) known more for things like waffles and Jean Claude Van Dammes, but they should be known just as well for this landmark lesbian vampire movie. (Mon Oct 28, 7:30 pm, Hollywood Theatre, $7-9)
---
Tuesday, Oct 29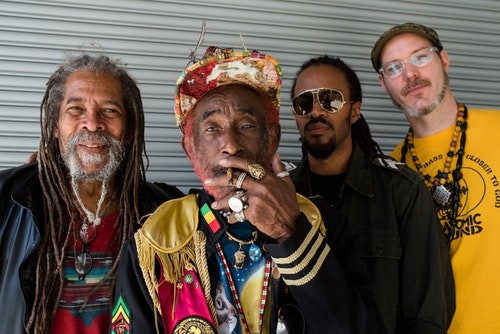 Lee Scratch Perry, Subatomic Sound System
I saw Jamaican reggae producer and dub music pioneer Lee "Scratch" Perry (on tour with Subatomic Sound System this fall) at Bumbershoot a couple years back and had a joyous time vibing out to his greatest work and smoking weed in public with the reggae-loving masses. Even in his eighth decade, Lee "Scratch" Perry has still got it. (Tues Oct 29, 8 pm, Aladdin Theater, $22-25, all ages) JENNI MOORE
Cat Power, Zsela
Cat Power's new album Wanderer is arguably the most Cat Power-y Cat Power album since 2003's You Are Free. The album lingers in the kind of sparsely arranged ballads Chan Marshall is known for—songs that change the air in the room, songs that hold tension without ever letting go. (Tues Oct 29, 8 pm, Roseland, $35-55)
Built to Spill
Flanked by a new rhythm section consisting of psychedelic Brazilian rockers Lê Almeida and João Casaes, Doug Martsch and his Boise indie rock institution swings back through town to celebrate the 20-year anniversary of the band's fourth studio album, Keep It Like a Secret, with an all-ages show at the Wonder Ballroom. Good news for anyone who missed out on scoring tickets to the band's 5-night run at the Doug Fir. (Tues Oct 29, 8:30 pm, Wonder Ballroom, $30, all ages)
Portland Cello Project
Portland's genre-bending cello group cram their way onto the stage at Mississippi Studios to celebrate the beloved venue's 15th anniversary with a special program including works from Elliott Smith, Duke Ellington, J.S. Bach, and everything in between. (Tues Oct 29, 8 pm, Mississippi Studios, $30)
Natasha Bedingfield
UK singer-songwriter Natasha Bedingfield has cemented her place in the pop music hall of legends by way of "Unwritten," her gooey ode to self-empowerment from 2004. But tarry on she has in the 15 years since, with less beloved, but equally delightful earworms like "I Wanna Have Your Babies" and "Pocketful of Sunshine," and the small triumph that is her new album Roll With Me. Working with pop producer par excellence Linda Perry, the record makes great use of Bedingfield's flexible voice, letting touches of blues grind edge into her various personae: disco diva, coy princess, screwed up lover, and pure goofball. (Tues Oct 29, 8 pm, Revolution Hall, $35-40) ROBERT HAM
Not a Fashion Show: Women in Music Wear Coats for a Cause
Donate a warm women's coat, receive a raffle ticket for a big prize, and give it up for women from all sides of Portland's music industry, including musicians, venue bookers, DJs, and more, as they work the catwalk and showcase all of the donated goods. Snack will be provided by the Women in Music crew, with tunes by DJ Cuica. Admission is free. Please bring a new or gently used coat for donation to Rose Haven, a Portland-based Women's Shelter. (Tues Oct 29, 6 pm, Dig a Pony, free)
Ferron
The pioneering Canadian singer/songwriter and poet known for her influence on the likes of Ani DiFranco, Mary Gauthier, and the Indigo Girls brings her lyrical folk music back to the Alberta Rose Theatre for an intimate solo performance. (Tues Oct 29, 8 pm, Alberta Rose Theatre, $32-35)
The Exorcist
The Exorcist stays pinned to the top of all-time genre best lists not just for the horror of its subject matter, but the horror of its making. Director William Friedkin basically tortured everyone on set, and that desperation comes through in the performances of all involved, including its young, pea soup-gargling star, Linda Blair, who had the utterly unique experience of being paid to tell Max Von Sydow his mother sucks cocks in hell—which got changed to "sews socks in hell" when the movie got edited for TV. Good luck not thinking about that bit of trivia while you watch! (Tues Oct 29, 7:30 pm, Hollywood Theatre, $7-9)
---
Wednesday, Oct 30
OMSI After Dark: Spirits
This month's edition of OMSI After Dark puts the "boo" in booze. They've got a roster of ghostly demonstrations and activities that focus on the paranormal aspects of our region, so while it may not be science, exactly, it will be fun! Plus, you'll get to taste lots of spirits—as in alcohol, with a bevy of local distilleries pouring their wares. (Wed Oct 30, 6 pm, OMSI, $15) NED LANNAMANN
Haley Heynderickx
The aftershock of Haley Heynderickx's ballyhooed 2018 album, I Need to Start A Garden, is still reverberating in the chests and brains of everyone who's ever heard it. I personally witnessed a table full of people scream along in solidarity to the lyrics of the title track at a bar in Southeast not one week ago. It's rare when a record receives that kind of adoration, and Heynderickx's live shows are part of that, too. (Wed Oct 30, 9:30 pm, Mississippi Studios, $25-30) RYAN J. PRADO
For the Love Live
New York Times best-selling author and star of HGTV's My Big Family Renovation Jen Hatmaker brings her popular podcast to the stage at Revolution Hall for a live taping featuring special guest Austin Channing Brown, author of I'm Still Here. (Wed Oct 30, 7:30 pm, Revolution Hall, $49-99)
Electric Guest
The Los Angeles-hailing band headed up by Asa Taccone and Matthew "Cornbread" Compton brings their electro-pop stylings back to the Wonder Ballroom to bless the Portland with a Wednesday-night dance party. (Wed Oct 30, 8:30 pm, Wonder Ballroom, $18-21, all ages)
Funk N' Roses
In-demand bassist Brett McConnell (Shafty, the Asher Fulero Band, Fresh Track) heads up his annual funky tribute to Guns N' Roses with help from a full rhythm section, a three-piece horn section, and vocalist Aniana channeling a mean Axl Rose. (Wed Oct 30, 10 pm, Goodfoot, $8)
Lust for Youth, Patricia Wolf
Hannes Norrvide and Malthe Fischer bring their Copenhagen-based synth-pop, post-punk and new-wave project back to Portland for an intimate show supporting their new Sacred Bones-issued self-titled album. Portland's own Patricia Wolf rounds out the bill. (Wed Oct 30, 8 pm, Polaris Hall, $15-17)
Goldroom
Portland gets blessed with Josh Legg's particular brand of dreamlike dance music heavy on the synths. (Wed Oct 30, 9 pm, Holocene, $25)
No Aloha, Bad Phantom, Yellow Room, Wild Shape
Singer/songwriter Brette Irish and her rising local indie-pop outfit No Aloha come to Bunk Bar for a big night of bold music with Bad Phantom, Yellow Room, and Wild Shape filling out the bill. (Wed Oct 30, 9 pm, Bunk Bar, $10)
Modern Times Beer Annual Pumpkin Carving Party
The Modern Times Belmont Fermentorium throws a last-minute Halloween pumpkin carving party, giving you the chance to show off your knife-wielding techniques and your costume. Admission includes a beer (the featured brew is Black House: Pumpkin Spice Edition, but you can choose from any beer you like!), a sweet treat, a gourd, and all of the tools required to help you carve the most outlandish jack-o'-lantern on the block. Wed Oct 30, 4 pm, Modern Times Belmont Fermentorium, $25, all ages)
#OregonMade Film Series: Dr. Giggles
It's weird that there are Goonies festivals but nobody flaunts their home-state pride for Larry Drake's tour de force performance as the titular maniac in this dumb-as-rocks-yet-oddly-satisfying slasher. Wherefore art thine Dr. Giggles plushies on sale at DrakeCon 2019, huh? (Wed Oct 30, 7:30 pm, Hollywood Theatre, $7-9)
---
Thursday, Oct 31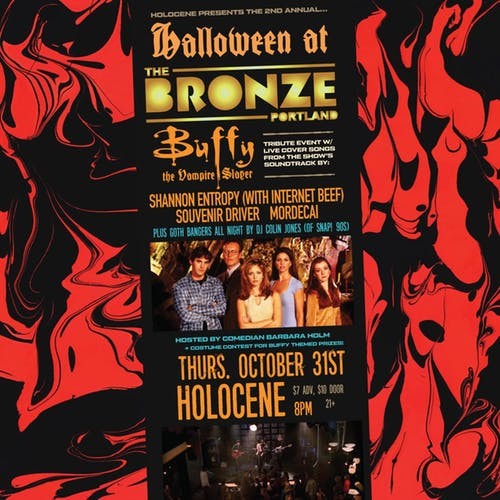 Halloween at The Bronze: Buffy The Vampire Slayer Tribute Event
Buffy Summers—hallowed be her name—saved our world from a Necronomicon's worth of horrific threats… and not only the vampires she's most famed for slaying! From Dracula to the demonic Gavrok Box Spiders, Buffy vanquished countless corrupt blights—eventually sealing the Hellmouth so that all of us could live! There's no better time to celebrate her heroic deeds than Halloween and the second annual Buffy the Vampire Slayer Tribute Party, which will transform Holocene into Sunnyvale's coolest bar, the Bronze, and offer "goth bangers all night" from DJ Colin Jones, Buffy soundtrack classics performed by Souvenir Drive and Mordecai, plus comedy from Barbara Holm AND a costume contest. (Thurs Oct 31, 8 pm, Holocene, $7-10) ERIK HENRIKSEN
Frankie Cosmos, Steven Steinbrink, Lomelda
For the past 12 years, Stephen Steinbrink has been producing smart, uncommon albums of indie-pop. His latest, 2018's Utopia Teased, is easily one of the best in Steinbrink's vast catalog. On it, 1999-era Prince synth grooves combine with Judee Sill-inspired '70s folk-pop, playing like a strange love-child of Arthur Russell's Calling Out of Context and Shuggie Otis' Inspiration Information. Lyrically, the album is a glorious puzzle: the fantastical mixing with the mundane, the heartfelt with the absurd, revealing and obscuring, over and over. (Thurs Oct 31, 8:30 pm, Wonder Ballroom, $17-20, all ages) JOSHUA JAMES AMBERSON
Queer Horror: Elvira: Mistress of the Dark
The Hollywood's bimonthly Queer Horror series is a goddamn Portland treasure, featuring scary flicks with an LGBT bent. For Halloween, host Carla Rossi pays loving, adoring, and (ir-)reverent tribute to Cassandra Peterson, best known as the one and only Elvira: Mistress of the Dark, with a screening of her sole theatrical vehicle, about Elvira effectively taking over a small town and crushing its many redneck yokels under her heel. (Thurs Oct 31, 9:30 pm, Hollywood Theatre, $7-9)
A Bunk Halloween
Bunk gets in on the Halloween fun with a night of all-star tributes, featuring sets from Victoria (Beach House with members of Chocking Kind, Basil Strawberry, and Miss Rayon), Hell Beside You (Alice In Chains with members of Lee Corey Oswald and Helvetia), and New York Kids (Interpol's Turn on the Bright Lights album with members if Moon Shy, Pneuma, Soft Cheese, Geezer, and The Dovecotes). (Thurs Oct 31, 9 pm, Bunk Bar, $8-10)
Halloween Punk Rock Massacre!
A quartet of rowdy bands get together to provide all the tricks and treats your punk-loving ears can take, with performances from Lobotomen, The Chippunks, Danzig Fever, and Hauer Things. (Thurs Oct 31, 8 pm, The World Famous Kenton Club, $5)
A Hip-Hop Halloween
The Underground Unheard crew takes over the Big Legrowlski for a Halloween night sure to deliver if you were hoping to bring home a pillowcase full of raw raps and big beats, with performances from Bobby FKN White, Seven daPantha, Mr. Yuck, DJ Whistleblower, and DJ Spinitch. (Thurs Oct 31, 8 pm, The Big Legrowlski, free)
HTRK, Soft Kill, Choir Boy
There's always a lot of undue pressure to get as spooky or debaucherous as possible on Halloween night, no matter how old you are. Soft Kill is the kind of band practically ready-made for the gloomy quotient of the Halloween tradition, and have been steadily carving their way into the deep recesses of the goth-rock/post-punk paradigm. The band's 2018 album, Savior, is a dark, anthemic listen, ruminating on recovery, personal evolution, and salvation, set to moody, the Cure-inspired pop production that you can dance to. Australia's HTRK headline on the heels of their 2019 LP, Venus in Leo. (Thurs Oct 31, 8 pm, Mississippi Studios, $20-25)
Strung Out, The Casualties, Cliterati
A handful of bands like Strung Out and the Casualties, who both arguably reached their prime in the mid- to late-'90s punk-rock push, are suddenly rushing back out onto the field. While the skinny high school kid in my heart swoons, it also makes one think about what the political landscape looked like back then versus what it looks like now (shudders). The high energy, brutal truth, and unapologetic attitude of punk rock is needed again. And while nostalgia is awesome, thankfully there are bands like Portland's Cliterati to bring a fresh, fire-spitting sound. Cliterati's recent full-length, Ugly Truths/Beautiful Lies, is a raw, crusty, metallic hardcore that pulls zero punches. Songs like "Silence = Death," "Trans Is Beautiful," and 50-second shredder "In Crust We Trust" are brash, fast, and fierce. Cliterati make you think and challenge the norms of society right before they rip your fucking head off. (Thurs Oct 31, 8 pm, Hawthorne Theatre, $20-23, all ages)
Urban Legends; A Hallowe'en Night Carnival
Steep & Thorny's annua Halloween Hallowe'en party is back once again, and as thoroughly, artfully dedicated as always to going the extra mile. This year, they're bringing a whole host of urban legends to entertaining life on stage, with all-star performances by some of the city's most innovative underground artists, DJs, and dancers, as well as a costume party, and of course, cocktails. (Thurs Oct 31, 9 pm, The Steep and Thorny Way to Heaven, $10-18)
Halloween at the Kennedy School
Ironically, the Kennedy School isn't particularly well-known for it's kid-friendly events. Which is part of the charm, of course! Getting tipsy having grown-up fun in a renovated school is why you're there! But on Halloween, grown-ups and their young ones get to feel like a kid again, with live music from Coastline in the gym, trick-or-treating in the halls starting at 4:30 pm, and a special performance of Frankenstein by the Willamette Radio Workshop performers. (Thurs Oct 31, 4 pm, McMenamins Kennedy School, free, all ages)
Don't forget to check out our Things To Do calendar for even more things to do!