Is this week a comparative calm before the Christmas storm? Depends on how you look at it, really. But it certainly doesn't seem very calm when there's a fusillade of awesome awaiting like this week has, including Lee Field & Y La Bamba throwing down, Jeff VanderMeer getting weird, Drae Slapz bringing fire for free (!), and much more! Hit the links below and plan your week accordingly
---
Jump to:
Monday
|
Tuesday
|
Wednesday
|
Thursday
---
Monday, Dec 9
Angel Olsen, Vagabon
For her latest album, the excellent and immense All Mirrors, North Carolina-based singer/songwriter Angel Olsen enlisted composers Ben Babbitt and Jherek Bischoff to contribute string arrangements, adding cinematic flair and downright apocalyptic flourishes to her dark and stormy guitar rock and synth-pop ballads. While it might seem like overkill for a musician who is more than capable of commanding cavernous rooms with nothing more than a guitar and a spotlight, Olsen's penchant for defying expectations and one-upping herself on each record has elevated her live performances into unmissable spectacles. Vagabon, the songwriting project of Brooklyn-based artist Laetitia Tamko, opens the show with a striking set of her own; be sure to arrive early and grab a spot up close to hear goosebump-inducing songs like the gospel-tinged "In a Bind" and the heart-wrenching "Fear & Force." (Mon Dec 9, 8 pm, Roseland ,$35-40, all ages) CHIPP TERWILLIGER
Jeff VanderMeer, Omar El Akkad
Best known for the trippy, eco-minded Southern Reach Trilogy—which later served as the inspiration for the excellent film Annihilation—author Jeff VanderMeer is back with Dead Astronauts, which envisions another mind-bending future. He's visiting Powell's to talk all about it, and if that wasn't enough? He'll be joined in conversation with Omar El Akkad, whose wildly acclaimed novel American War takes place in a climate-ravaged United States where southern states are attempting to secede, furious over the banning of fossil fuels. Want a glimpse into the future that'll be surreal and challenging, with moments of unexpected beauty? Tonight's your night. (Mon Dec 9, 7:30 pm, Powell's City of Books, free) ERIK HENRIKSEN
The Make-Up, Seth Bogart
Cool is that ineffable quality, that rare element that so many of us spend our younger days seeking out—and so few of us actually manage to get a hold of. If we do achieve some measure of cool, it is almost impossible to maintain for long. That is, unless you are the members of the Make-Up. This DC-born quartet are cool, were cool, and will remain cool long after they've shimmied off this mortal coil. (Mon Dec 9, 9 pm, Mississippi Studios, $25-28) ROBERT HAM
Growing Pains, Phone Voice, DJ Yousef Hatlani
Portland's newest video game/record store and all-ages show space celebrates its grand opening with an evening of live music from local bands Growing Pains and Phone Voice, along with a DJ set from Yousef Hatlani. (Mon Dec 9, 5 pm, Hawthorne Game Exchange, $5)
Khemmis, UN, Drouth
You want to go to this show to hear what Denver-based doom metal group Khemmis have been up to since the release of their 2018 album Desolation. That makes sense. But you need to go to this show to subject yourself to the all-out onslaught of local death dealers Drouth. Like many of their heavy rock brethren, this quartet has been slow to release music, with only a pair of albums and one EP arriving in six years. Their collective mindset has been "quality over quantity" but it's also an insistence that the best way to experience their black metal scourge is live and in person, where their volume and intensity can shave years off your life and some of the hair from your body. (Mon Dec 9, 8 pm, Doug Fir, $15-17) ROBERT HAM
Catfish & the Bottlemen
Catfish and the Bottlemen seem to crank out catchy, scruffy rock songs with ease, sounding like a cross between the Strokes and the Vaccines, without reaching the heights of either. You know how you're supposed to paint a home a neutral color if you want it to sell? Catfish and the Bottlemen are kind of like that. (Mon Dec 9, 8 pm, Crystal Ballroom, $32.50-37) BEN SALMON
Mark Diamond
Rising Seattle singer/songwriter Mark Diamond brings his easy-going indie-pop and soul down the I-5 for an all-ages set at Holocene supporting his latest EP, Hummingbird Two. (Mon Dec 9, 8 pm, Holocene, $15, all ages)
---
Tuesday, Dec 10
Phantogram, Oh Rose
The most recent release from electro-pop duo Phantogram—October's single "In a Spiral," which will be on their forthcoming album—kicks off with a riff that sounds like it'd be at home somewhere in an Ennio Morricone score (or, maybe more accurately, like it'd be snipped out of an Ennio Morricone score and needle-dropped into a Quentin Tarantino movie). But then Josh Carter's beat drops in, and the handclaps pile on top of the synths, and Sarah Barthel's vocals drive ahead, sometimes clear, sometimes echoing. It's a remarkably constructed track, and rolls ahead with such energy that, even at over three minutes long, feels way too short. "In a Spiral" and a few other singles are the only work that's come from Phantogram since their 2016 album Three, but the tracks hint toward something very good coming down the line—excellent news for everyone who's been nodding along ever since their pretty much universally beloved debut, 2010's Eyelid Movies. Like that album, and like 2014's Voices, "In a Spiral" highlights what makes Phantogram stand out from the rest of the synth-riffing hordes: An ability to bring imaginative structures and a welcoming, intimate warmth to a genre that all too often feels chilly and self-satisfied. (Tues Dec 10, 8 pm, Crystal Ballroom, $35-40, all ages) ERIK HENRIKSEN
Lee Fields & the Expressions, Y La Bamba
Sexagenarian soul/funk singer Lee Fields is an American treasure. In 1969 he released his first single "Bewildered/Tell Her I Love Her," and the man is still pumping out bangers—the most recent of which are on 2019's It Rains Love. The soul veteran has worked with countless legendary artists—from B.B. King to Kool and the Gang—but the younger cats appreciate Fields' work as well; Travis Scott's mega hit "Antidote," for instance, samples Lee Fields and the Expressions' "All I Need" from 2014's Emma Jean. Tonight Fields is paired with an opening performance from Portland-based indie folk rock icon Y La Bamba, who will no-doubt be performing highlights from the two excellent projects she put out this year: the 14-track Mujeres and an EP called Entre Los Dos. This evening is one of those instances where making the trip downtown for an experience at the Roseland will be totally worth it. (Tues Dec 10, 8 pm, Roseland, $20-40) JENNI MOORE
Omni, Boink, Dress Forms
Atlanta trio Omni instinctively understand something that most post-punk bands just can't seem to grok: There's no need to tart-up one's sound with all kinds of bells and whistles and hyperbolic statements of intent; just make a simple sound and do it with purpose. Through three near-perfect LPs, Omni has stripped their sound down to the barest of essentials, trusting that their knotted-up guitar and bass work and unhurried vocal performances by Philip Frobos have exactly enough to say to get the point across. Their last album Networker (the group's first for Sub Pop Records) is further proof of this unspoken truth, with the band getting somehow even more sparing in their approach to songwriting. There's plenty of empty space between each serrated, jangling chord and within each supple rhythm. (Tues Dec 10, 8 pm, Mississippi Studios, $16-18) ROBERT HAM
Griffin House
Fresh off the release of his 12th full-length album, Rising Star, the Nashville-based singer/songwriter brings his brand of folk-pop and acoustic rock back to town for an intimate, all-ages show at the Old Church. (Tues Dec 10, 8 pm, The Old Church, $20-25)
Kung Fu Theater: Eastern Condors
In America, The Dirty Dozen threw together a bunch of manly military men (and Donald Sutherland) and had them caper like crazy. In Hong Kong, their Dirty Dozen is called Eastern Condors, featuring flat-out legends Sammo Hung, Yuen Biao, and Yuen Woo Ping, teamed up with a squad of female freedom fighters. It's less caper and more kickass, and this screening features the only known 35mm print of the film in existence! (Tues Dec 10, 7:30 pm, Hollywood Theatre, $7-9)
As I Lay Dying, After the Burial, Emmure
The recently reunited metalcore band out of San Diego return to Portland in support of Shaped by Fire, the band's first new album since 2012's Awakened. (Tues Dec 10, 7:30 pm, Wonder Ballroom, $25-28, all ages)
Vintage Trouble, Hollis Brown
The Hollywood-based rhythm and blues band fronted by Ty Taylor brings their retro soul sounds back to Portland for an all-ages show at the Hawthorne Theatre. (Tues Dec 10, 8 pm, Hawthorne Theatre, $20-25, all ages)
The Moth Mainstage
The Moth brings some of the country's most exciting storytellers to Portland for a special mainstage installment of the popular series. (Tues Dec 10, 7:30 pm, Arlene Schnitzer Concert Hall, $15-80)
---
Wednesday, Dec 11
Queer Commons: Carol
"What a strange girl you are," Carol (Cate Blanchett) tells Therese (Rooney Mara) in the major motion picture masterpiece Carol. "Flung out of space." That's kind of the way I feel about the film as a whole—but, as with Carol's sexually-charged sizing-up of Therese, I mean it in a good way. This is a film about queer women that is exquisitely crafted, heartfully acted, nuanced about each character's motives and morality, and can be watched by actual queer people without making us cringe. Shown in living, breathing 35mm as part of the Hollywood's ongoing Queer Commons film series, Carol gets the red carpet treatment it deserves. (Wed Dec 11, 7 pm, Hollywood Theatre, $7-9) BLAIR STENVICK
Rare Monk, Bodies On The Beach, J. Graves
Portland's Rare Monk link up with Seattle's Bodies On The Beach to bring a night of dynamic and emotive indie-rock and psych to the stage at Mississippi Studios. (Wed Dec 11, 8 pm, Mississippi Studios, $8-10)
Of Monsters and Men
Fresh off a headlining set at Edgefield this past summer, the Icelandic chamber pop and folk outfit headed up by Nanna Bryndís Hilmarsdóttir and Ragnar "Raggi" Þórhallsson returns to town to head up an intimate, all-ages show at the Crystal Ballroom as part of 94/7 FM's "December to Remember" series. (Wed Dec 11, 8 pm, Crystal Ballroom, $52-57, all ages)
Shadowgraphs, Wet Dream, House of Aura
Portland's Shadowgraphs head up an evening neo-psych and dream pop at Holocene, with like-minded locals Wet Dream and House of Aura rounding out the mid-week bill. (Wed Dec 11, 8:30 pm, Holocene, $10-12)
Mat Kearney, Eli Teplin
The Nashville-via-Eugene singer/songwriter brings his pop-tinged country sounds back to Oregon for a homecoming stop on an acoustic tour supporting revisiting his 2009 album, City of Black & White. (Wed Dec 11, 8 pm, Aladdin Theater, $40)
Cool World Pop-Up
Guaranteed to be a better, more rewarding experience than the terrible live-action/animation hybrid movie from the '90s, this Cool World is a holiday pop-up offering a ton of handmade art, jewelry, records, zines, apparel and more, with music provided by Break Mode and Palm Pilot. (Wed Dec 11, 6:30 pm, The Permanent Space, free, all ages)
Ryan Caraveo, Rence
Slightly brotastic but not egregiously so, Caraveo puts words together in a fashion that sounds confident and cool. (Wed Dec 11, 8 pm, Hawthorne Theatre, $17-20, all ages) LARRY MIZELL JR
---
Thursday, Dec 12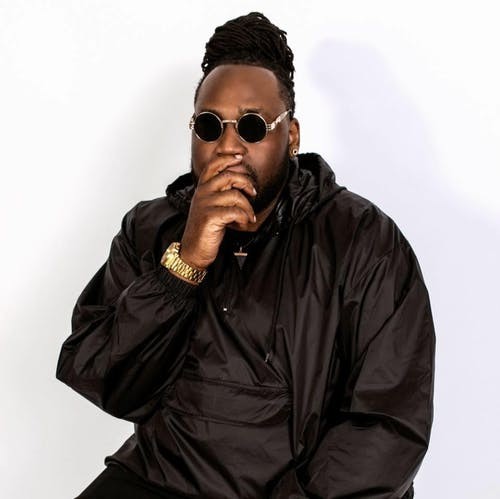 Drae Slapz, Brown Calculus, Rasheed Jamal
For the last few years, Portland producer/engineer/DJ/artist Drae Slapz has been consistently making the local hip-hop scene more lit with his fun-loving energy and onstage charisma. On this particular mid-December evening, Slapz is headlining after a smooth and soulful set of space-age jazz by Brown Calculus. The show is also an opportunity to see a rare-ish performance from rapid-fire MC Rasheed Jamal, who's been fairly quiet ever since releasing his latest full-length Messiah Complex, one of the best rap albums to come out of Portland this year. (Thurs Dec 12, 8 pm, Mississippi Studios, free) JENNI MOORE
The Head and The Heart, Kyle Craft
Seattle folk-pop band The Head and the Heart got their start performing on street corners for dollar bills, and there's still a distinctive, pleasant "everyman" quality to their music. Even if you haven't heard this band, you'd probably recognize their radio hits, like "Honeybee" and "All We Ever Knew." They're the kind of band you put on shuffle when you want to stare out the window and watch the rain, or just feel moody, cozy and introspective. The quiet, mournful melodies and big, swelling, piano-backed choruses all hit at just the right times, as perfectly crafted as their Polaroid-nostalgic album covers. (Thurs Dec 12, 8 pm, Crystal Ballroom, $37.50-42, all ages) BLAIR STENVICK
Alex Cameron
The Australian singer/songwriter brings his off-kilter synth-pop and indie rock back to Portland for an all-ages show supporting Miami Memory, his recently released follow-up to 2017's acclaimed Forced Witness. (Thurs Dec 12, 8:30 pm, Wonder Ballroom, $20-23, all ages)
Back Fence PDX: Russian Roulette
It returns! If you like storytelling with a little danger, check out Back Fence PDX: Russian Roulette! Six entertaining storytellers spin a wheel of "prompts" (examples: "public nudity," "breaking the law") and whatever the wheel lands on, the person will have five minutes to come up with a five minute story on that subject! Trust me, it's a goddamn hoot. Tonight's competitors include science teacher Darshanpreet Gill, Portland comedy presences Jason Rouse and Jay Flewelling, singer Joy Pearson, amazing individual Norina Beck, and creative director Nishat Akhtar. Hosted by B. Frayn Masters and Kisha Jarrett. (Thurs Dec 12, 7:30 pm, The Old Church, $16-26)
Mary Chapin Carpenter & Shawn Colvin
Grammy-winning singer/songwriters and longtime friends Mary Chapin Carpenter and Shawn Colvin swing through Revolution Hall for the Portland stop on a special collaborative tour that will see the two icons perform as an acoustic duo, swapping songs from their vast catalogues and sharing stories from their time on the road. (Thurs Dec 12, 8 pm, Revolution Hall, $45-85)
Rules., Daniel Rossi's Mess, Boreen
The newly-minted Portland act featuring members of Dan Dan, Turtlenecked, Jackson Boone, and Wave Action head up a hometown show at Bunk Bar that doubles as a release party for the band's debut EP. Daniel Rossi's Mess and Boreen round out the proceedings. (Thurs Dec 12, 8:30 pm, Bunk Bar, $7-10)
Queer Horror: The Sentinel
The Hollywood's bimonthly Queer Horror series is a goddamn Portland treasure, featuring scary flicks with an LGBTQ+ bent. This month, host Carla Rossi shares a particularly nutballs drag pre-show before putting Michael Winner's 1977 "gay panic nightmare" The Sentinel on the big screen in 35mm. Death Wish director Winner was never known for possessing either taste or restraint, and he displays neither in this 90-minute parade of repugnance about a fashion model who moves into a hotel that's being used by excommunicated priests as a portal to hell. Starring (no shit) Ava Gardner, Jerry Orbach, Chris Sarandon, Christopher Walken, Burgess Meredith, Jeff Goldblum, and Deep Space Nine's Nana Visitor. (Thurs Dec 12, 9:30 pm, Hollywood Theatre, $7-9)
Karaoke with Elected Officials!
Singing "Islands in the Stream" with a Portland politician? No, this isn't your recurring nightmare come to life, it's a fundraiser for LGBTQ+ nonprofit Basic Rights Oregon! Come watch local electeds bumble their way through karaoke classics with host Atlas—a dang shining star in Portland's drag scene—and donate to the nonprofit's lobbying work while you're at it. It's still a mystery which politicians will be participating in the event, but we trust Basic Rights Oregon to deliver. (Thurs Dec 12, 6:30 pm, Mother's Velvet Lounge & Cafe, free) ALEX ZIELINSKI
Dear Diary: 1-Year Anniversary Show
The improv show dedicated to taking all those things you put in your diary during your tween years, and loosing them upon the stage in the most hilarrible ways is celebrating its first anniversary, and to commemorate the occasion, show creator Anne Zander will take the stage as this month's guest diarist. The performers tasked with taking her mortification and turning it into comedy gold are Natalie Haddad (Show Ridiculous), Katie Kester (Show Ridiculous), Roland Mechanik (Cut and Run), Brianna Núñez-Webb (Cut and Run), Emily Shankman (Show Ridiculous), Lauren Sinner (Night Cheese), and Emilie Sites (Papa?). As part of the Comedy Really Cares holiday fundraiser, all profits from the December show will be donated to the Oregon Justice Resource Center. (Thurs Dec 12, 7:30 pm, Kickstand Comedy Space, $10, all ages)
Don't forget to check out our Things To Do calendar for even more things to do!