Last weekend climaxed with a Super Bowl—this one ends with another Super Bowl, but for movie fans instead. But say you're not into watching (or making fun of) celebrities toting trophies for wearing clown makeup. That's no problem, because there's a TON of awesome Things to Do this weekend that transcend Hollywood's hallowed statue-toss. There's a lot of laughter, dancing, love, and basketball that awaits you this weekend—hit the links below and plan accordingly
---
Jump to:
Friday
|
Saturday
|
Sunday
---
Friday, Feb 7
Rizo: Losing the Lady
Blessed with a dump truck full of charisma, gargantuan eyelashes, and lungs that can blow out the back of any theater, Her Ladyship sings standards in a way that never fails to hilariously entertain. (Fri Feb 7, 8 pm, Alberta Rose Theatre, $24) WM. STEVEN HUMPHREY
The One Motorcycle Show 2020
If you love motorcycles, then the annual One Motorcycle Show is the cultural event of the season! Experience hundreds of the hottest rare, custom-built motorcycles designed by master crafters from across America (and of course, here in the PNW). Oh, but that's not all! Along with delicious brews, coffee, food, live bands (including Hot Snakes, Thunderpussy, Red Fang, and more), and loads of motorcycle inspired art, this beloved show has also moved to Veterans Memorial Coliseum—which means what? That the famous dirt track races which were previously held in Salem will now join the rest of the show under one huge roof! Oh dear god… can you stand that much motorcycle fun? (Feb 7-9, Fri 5 pm, Sat-Sun 9 pm, Veterans Memorial Coliseum, $12 & Up) WM. STEVEN HUMPHREY
Portland Winter Light Festival
The holidays are behind us, but the Portland Winter Light Festival is here to remind you that the city's best winter lights tradition actually happens in February. The three-day celebration features dozens of illuminated art installations, along with unique performances and live events to help brighten up the Northwest winter doldrums. With massive interactive spaces to explore on both sides Willamette River, the Portland Spirit will be working overtime to offer complimentary cruises between the festival's East and West hubs, and who doesn't love a free boat ride? (Fri-Sat Feb 7-8, Various Locations, free, all ages) CHIPP TERWILLIGER
Caspian, The Velvet Teen
Instrumental post-rock outfit Caspian are able to do a lot of things by singing absolutely nothing, and that's a pretty amazing thing to be able to do. (Fri Feb 7, 9 pm, Doug Fir Lounge, $18-20) RYAN J. PRADO
2020 Fertile Ground Festival
Get ready for SO MUCH THEATER, because Portland's annual festival of new performance, Fertile Ground, is here! One of Portland's most accessible and affordable arts festivals, this year's Fertile Ground features some of the most adventurous artists in the region putting bold new theatrical, dance, performance, experimental, and storytelling works on a wide variety of Portland stages. For a full list of participants, venues, and showtimes, click here. (Fri Feb 7-Sun Feb 9, Various Locations, $50-70 all-access festival pass)
Portland Opera presents An American Quartet
Portland Opera's commitment to balancing out their big productions with much smaller presentations of their chosen artform is on display this month with their upcoming performances of four one-act operas at the humble Hampton Opera Center. On the docket is Douglas Moore's Gallantry, a loving spoof of '50s soap operas; Bon Appétit!, a tribute to the late celebrity chef, Julia Child; charming comic opera The Telephone, which premiered in 1947; and Samuel Barber's A Hand of Bridge, a lovely piece where four singers express their inner thoughts over a game of cards. (Fri Feb 7, 7:30 pm; Sun Feb 9, 2 pm; Hampton Opera Center, $72) ROBERT HAM
The Golden Girls Bingo: A Q Center Fundraiser
The Q Center hosts another evening of Golden Girls-themed bingo, with a photo booth featuring wigs and outfits, dozens of prizes, custom Valentine's Day cards by Karlee Patton's "Portraits at Parties," and delicious food from Baby Blue Pizza, Missionary Chocolates, Radical Foods PDX, and Vtopian Artisan Cheeses. Tickets are $20 and will net you 4 bingo cards, a raffle ticket for a special prize, and a slice of vegan cheesecake. All proceeds from ticket sales provide funding for Q Center. (Fri Feb 7, 6 pm, Q Center, $20)
Adam Ray
Helium welcomes the Seattle-hailing comedian and actor who has appeared on American Vandal, Arrested Development, MadTV, and Curb Your Enthusiasm back to Portland for a full slate of shows. (Fri-Sat Feb 7-8, 7:30 pm & 10 pm, Helium Comedy Club, $17-33)
The Toasters, Mustard Plug, The Sentiments
New York City's the Toasters released their debut Skaboom in 1987, long after the emergence of 2-tone but well in advance of the third wave's peak. Skaboom remains a novel record, one that sounds like it was recorded in an aluminum can catapulted into outer space, evoking the energy and exploratory bent of groups like the Specials and the English Beat while retaining its American-ness. But the band's best-known contribution to the genre is still scene paean "2-Tone Army"—probably the most fun ska got before it literally turned into comedy music. (Fri Feb 7, 9 pm, Dante's, $15) MORGAN TROPER
Tahirah Memory
Fresh off the release of her 2019 album Asha, Portland jazz vocalist Tahirah Memor and her backing band returns to Jack London Revue for their first show of 2020. (Fri Feb 7, 9 pm, Jack London Revue, $20-25)
Gin & Juice Party
Freeland Spirits and Abbey Creek Vinyard link up to bring you unique twists on a classic cocktail, with live music inside the tasting room to keep you entertained while you sip. (Fri Feb 7, 5 pm, Freeland Spirits)
Speechless: Improvised PowerPoint Competition
The San Fransisco-born phenomenon returns once again to the Siren stage for an evening of ridiculous PowerPoint goodness courtesy of local and agile comedy minds. Hosted by Erin Jean O'Regan. Stay tuned to the event listing for a complete line-up. (Fri Feb 7, 8 pm, Siren Theater, $12-15)
Prince Fox
The New York-hailing DJ and producer lights up the dancefloor at 45 East with his future bass and pop-infused house music. (Fri Feb 7, 10 pm, 45 East, $10-15)
Minnesota, Of The Trees, Eastghost, thook
Acclaimed Berkeley-via-Minneapolis DJ and producer Christian Bauhofer brings his bass-heavy electronic dance music to the Crystal Ballroom stage, with Of The Trees, Eastghost, and thook rounding out the bill. (Fri Feb 7, 7 pm, Crystal Ballroom, $25)
American Authors, Magic Giant, Public
Zac Barnett and his NYC-based alt-rock outfit American Authors link up with Los Angeles folk revival trio Magic Giant to bring the "Band of Brothers Road Show" to the Wonder Ballroom. (Fri Feb 7, 9 pm, Wonder Ballroom, all ages)
---
Saturday, Feb 8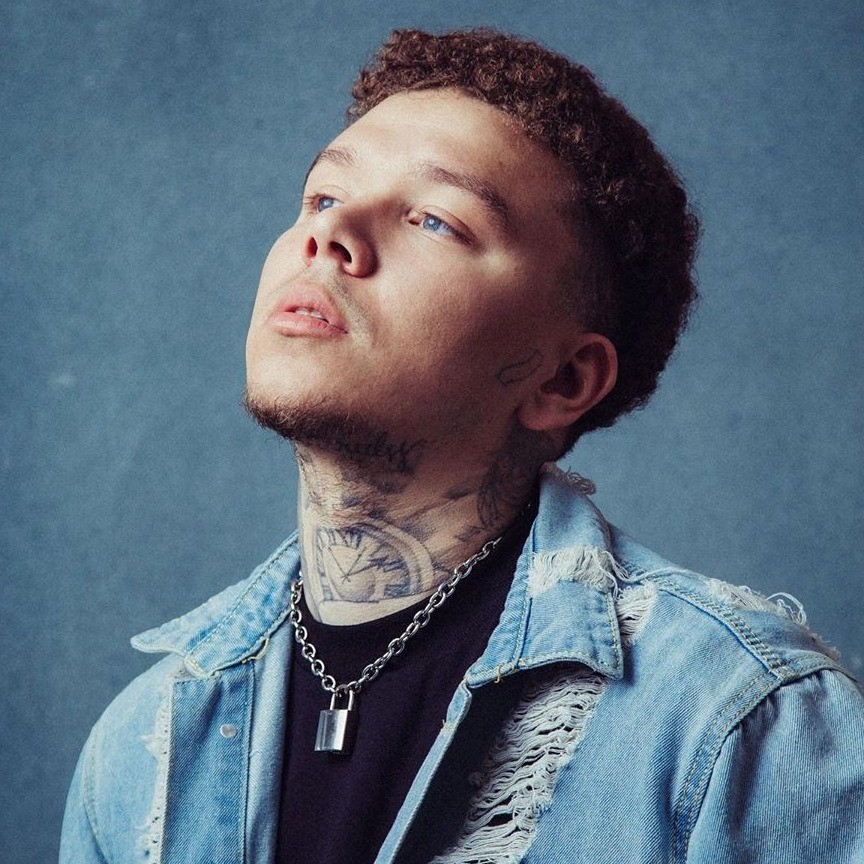 Phora
If you can relate to young, emo-leaning hip-hop artists who are most certainly influenced by Drake, then you'll likely enjoy the introspective, emotionally available rap of Phora, an MC from Anaheim, California signed to Warner Bros. While I'm all set in that regard, the 25-year-old does have something going for him. I'm a sucker for a soulful chipmunk effect, which is utilized beautifully on his 2017 song "To the Moon," with its well-placed sample of Alex Isley's "Into Orbit." Another one that might ring true for understandably jaded millennials is "Fake Smiles," which has racked up more than 36 million streams on Spotify. (Sat Feb 8, 8 pm, Hawthorne Theatre, $25-30, all ages) JENNI MOORE
Harlem Globetrotters
The Harlem Globetrotters' "Pushing The Limits" World Tour promises a full-slate of hilarious antics, world record attempts, and high-flying acrobatics from veteran stars like Big Easy Lofton, Hi-Lite Bruton, and Hammer Harrison, along with emerging talents like Lucky Jiang, the Globetrotters' first-ever player from China. It's a welcome excuse to step away from the unpredictable drama of the NBA and revel in the excitement of athletes showcasing their remarkable skills in an environment where the Washington Generals are the only team taking the L's. (Sat Feb 8, 2 pm & 7 pm, Moda Center, $23 & Up, all ages) CHIPP TERWILLIGER
Tender Kid, Pulp Romance, Tom Ghoulie
Rising Portland-via-California artist Tender Kid brings his blend of lo-fi hip-hop and bedroom pop to Kelly's Olympian for an intimate performance, with local indie-rock outfits Pulp Romance and Tom Ghoulie rounding out the Saturday-night bill. (Sat Feb 8, 8 pm, Kelly's Olympian, $7)
Goth Babe, Reptaliens
Pacific Northwest-via-Tennessee singer/songwriter Griff Washburn brings his surfy indie-rock project back to Portland for an all-ages show at the Wonder Ballroom. (Sat Feb 8, 9 pm, Wonder Ballroom, $15, all ages)
Unversed Comics
The third, final, MAMMOTH anthology from a group of PNCA-affiliated comics artists, Postscript collects 550 pages of short story comics keeping to a specific theme—appropriately endings and new beginnings. The Saturday afternoon reading at Powell's presents an opportunity to hear new comics blood like Cas Marotta, Katie York, Delta Vasquez, Sarah Hickey, Tandy Kunklewill, and the anthology's editor Jonathan Hill present their work as they imagine it—hopefully with character voices. (Sat Feb 8, 2 pm, Powell's City of Books, free) SUZETTE SMITH
Dweezil Zappa
Dweezil Zappa returns to the Roseland for a night dedicated to bringing new life to the classic Hot Rats LP, as well taking a run at some of the other "choice cuts" his dad created back in 1969 (Sat Feb 8, 8 pm, Roseland, $25-65, all ages)
Horrorpops
The long-running Danish trio headed up by vocalist and stand-up bassist Patricia Day, guitarist Kim Nekroman (Nekromantix), and drummer Henrik "Niedermeier" Stendahl brings their psychobilly, rockabilly, and punk rock stylings through Dante's when their latest North American tour hits Portland. (Sat Feb 8, 9 pm, Dante's, $22-25)
Josephine Antoinette, Tara Velarde
A pair of talented Portland singer/songwriters link up at the Alberta Street Pub to serve up an array of soul, blues, R&B, and folk tunes. (Sat Feb 8, 9 pm, Alberta Street Pub, $10)
Death of Glitter: Dance Night and GenderFuck Cabaret
This month, Death of Glitter gets all dandified and foppish with a full night of performances dedicated to old-timey styles "somewhat masc of center, in a femme way." Performers include Anastasia Euthanasia, Sue E. Psydoll, Prince PeanutButter, Wolfgang X, The Glam King, and more. Hosted by BeElzzabub Doll. (Sat Feb 8, 9 pm, Crush, $5-10)
The Marcus King Band, Dee White
23-year-old guitar phenom Marcus King and his acclaimed blues and southern rock band out Greenville, South Carolina returns to town for an all-ages show at the Crystal Ballroom supporting King's solo debut, El Dorado. (Sat Feb 8, 8 pm, Crystal Ballroom, $25, all ages)
After the Flood Party
Edgefield got soaked a while back thanks to a broken pipe making a really big mess of things, but it'll take more than some sogginess to keep McMenamins down, and the Edgefield is inviting one and all to visit the manor to see just how wonderfully the place has recovered, with an art discovery hunt, live music from the Brass Roots Movement, coffee tastings, beer tastings, wine tastings, spirits tastings, a history tour, and a chance to look at the painstakingly restored murals on the walls. (Sat Feb 8, noon, Edgefield, free, all ages)
Portland Indigenous Marketplace
Indigenous Come Up presents its latest in a series of marketplace events, inviting you to the Leaven Community Center to browse wares from an array of indigenous artists, and enjoy live dance and music performances. (Fri Feb 8, 2 pm, Leaven Community Center, free, all ages)
CUP
Mississippi Studios presents an intimate evening with the newly-minted experimental rock and pop outfit of husband-and-wife duo Yuka C. Honda (Cibo Matto) and Nels Cline (Wilco). (Sat Feb 8, 9 pm, Mississippi Studios, $20-22)
Cover Your Hearts
Cover Your Hearts brings you a pre-Valentine's Day heaping of guilty pleasure love songs served up by a handful of local acts, including Dr. Theopolis, Lael Alderman & the Hungry Hearts, Risley, and UHF. Plus, it's all for a good cause, with proceeds going to benefit the Jeremy Wilson Foundation. (Sat Feb 8, 9 pm, Doug Fir Lounge, $20-25)
Ice Princess, Sól, Young Hunter
A band of hooded druids who possess solid chops that equal the vocals of their possessed leader, the Ice Princess—a half-dark/half-light nymph-witch with an impressive vocal range. For proof, check out "Eternal Night" on Bandcamp and revel in the rock. (Sat Feb 8, 8 pm, High Water Mark, $5) RYAN J. PRADO
---
Sunday, Feb 9
Bryson Cone, Vexations
Local synth-pop and soul artist Bryson Cone kicks off a tour and celebrates the release of his debut album at the latest installment of Sunday Sessions at Rontoms. (Sun Feb 9, 8 pm, Rontoms, free)
The Oscars with Poison Waters
The Oscars are a joke of an awards show that slips further from relevance with each passing year—but, the looks! The speeches! The off-chance that there might be another La La Land/Moonlight Best Picture mix-up! It's still maybe just a little bit fun to watch the Oscars, and it'll be made even more fun by hilarious host Poison Waters and the big screen at the Kennedy School. Wear your red-carpet best (whatever that means to you), and you could win a prize. (Sun Feb 9, 2 pm, Kennedy School Theater, free) BLAIR STENVICK
Sessa, The Ambassador
Sessa, a bushy-haired singer/songwriter/guitarist from São Paulo, is poised to be the biggest thing from Brazil since Seu Jorge. Sessa's 2019 debut, Grandeza, doesn't sound much like his recent activities in former Monotonix guitarist Yonatan Gat's band or the groovy garage rock of Garotas Suecas. (By the way, you should check out both of those units.) Instead, Grandeza—which means "Greatness"—abounds with placidly strummed nylon-string guitar, gently rolling hand percussion, shakers, and tangy backing vocals by a five-woman choir. The Portland date occurs a few days before Valentine's Day, but Sessa's music will stoke those romantic urges long enough to last to the holiday—and then some. (Sun Feb 9, 9 pm, Doug Fir Lounge, $10-12) DAVE SEGAL
Hey Babe
Elena C. Hayden hosts this new monthly stand-up showcase at the Deep End. January's lineup includes local all-stars Amanda Arnold, Lance Edward, Jenna Vesper, Thomas Lundy, and Dan Weber. (Sun Feb 9, 7 pm, Deep End Theater, $8-10)
Murderbait, Tiger Touch, Broken Bodies, Misfortunes of Mr. Teal, The Tanked, The Decliners, Mom's Mad
A full line-up of Portland's loudest and rowdiest rockers come together for a matinee benefit show the Twilight to help raise money for the bar's bookkeeper, Lance Seaton, who is in need of financial assistance following the sudden passing of his father. (Sun Feb 9, 4 pm, Twilight Cafe & Bar)
Daniel Dugar
Helium presents a one-off show with the New Orleans-born and Oakland-raised comedian who has opened for D.L. Hughley, Damon Wayans, and Cedric the Entertainer, supported musical acts like Patti LaBelle and Earth, Wind, and Fire, and showcased his hard-hitting observational comedy on HBO, BET Comic View, and Showtime at the Apollo. (Sun Feb 9, 7:30 pm, Helium Comedy Club, $15-23)
Stone Temple Pilots
Stone Temple Pilots have never quite gotten their due. The band formed in San Diego and jumped on Seattle's "grunge" gravy train with their 1992 debut, Core, a record loaded with the hopeless lyrics of Scott Weiland, who sounded like a chain-smoking Eddie Vedder. If Stone Temple Pilots faded after that album, they'd have been nothing but a footnote. But instead they went on to record some fantastic records, like 1994's Purple, and 1996's Tiny Music… Songs from the Vatican Gift Shop, which demonstrates Robert and Dean DeLeo's knack for power pop and big arena hooks. For the past two decades, Stone Temple Pilots has been on-again, off-again; Scott Weiland (who died in 2015) was replaced by Linkin Park frontman Chester Bennington in 2013, until his death last year. This would topple most bands, but they're still forging ahead with another new singer, Jeff Gutt (who appeared on the reality series The X Factor), and a new record out later this year. While a big piece of the band was lost with Weiland, the DeLeo brothers are its soul. We'll just have to wait and see if Stone Temple Pilots is still worthy of a place in 2020. (Sun Feb 9, 8 pm, Roseland, $49.50 & Up) MARK LORE
Portland Trail Blazers vs. Miami Heat
The Blazers take on the Heat in Sunday night contest at the Moda Center, with fan favorite Meyers Leonard returning to Rip City for the first time since getting traded in the off-season. And if that doesn't entice you, there's that whole "Jesus Christ Dame is playing out of his goddamn mind on a historic level and I'd like to be able to tell my unborn children I was there for some of that" aspect to think about, as well. (Sun Feb 9, 6 pm, Moda Center, $22 & Up, all ages)
Daniel Clowes
One of the most acclaimed and prolific independent comics creators comes to Floating World to launch and sign copies of his new book, Original Art, the latest in Fantagraphics' ongoing Studio Edition series, collecting some of Clowes' most important art over the course of his 30 year career. Fantagraphics editor Eric Reynolds will host a Q&A with the author as well. (Sun Feb 9, 6 pm, Floating World Comics, free)
The World/Inferno Friendship Society, Bridge City Sinners, Vic Ruggiero
The long-running collective out of Brooklyn brings their circus punk and cabaret stylings back to Dante's as part of a West Coast tour with Portland's own Bridge City Sinners. (Sun Feb 9, 7 pm, Dante's, $15)
Don't forget to check out our Things To Do calendar for even more things to do!