The Food Issue 2016
I AM A DREADFUL COOK. Blame it on grad school, sloth, or domestically inclined ex-boyfriends, but I'm staring down my thirties with a pizza-delivery habit so frequent roommates have remarked upon it. While I make no apologies for my pizza, I'm working to get out of my not-cooking rut because (a) I'm on a budget, and (b) it's gonna be a good survival skill to have after the great quake. I've found some good teachers in Mark Bittman (I CAN NOW COOK A WHOLE CHICKEN! Yup, in the oven and everything! AMA!) and Smitten Kitchen's Deb Perelman. But I really wanted to test Gwyneth Paltrow's new cookbook, It's All Easy, because Margot Tenenbaum was FORMATIVE for me as a moody theater kid growing up in a WASPy family, and the title seemed like a challenge. How much do we trust the cookbook's employment of the word "easy"? Given that one of my favorite dinners of all time is grocery-store rotisserie chicken with ketchup and beer, it looked like Goop had her work cut out for her.
  So I set some parameters for the Gweat Gwyneth Wrecipe Test: (1) I made several substitutions. I'm not vegan and I have a cool rare allergy to most kinds of fake milk, so I used regular milk instead of the suggested alternatives (except in the case of the coconut milk café au lait, which was great). I also used products containing gluten, and frozen blueberries instead of frozen acai berries because I am not a king. I didn't make my own aioli. I'm sure it's easy but I don't care. Leave me alone. (2) I chose three recipes—two I might plausibly make of my own volition (breakfast sandwiches and taquitos) and one I most certainly would NOT (acai bowl, WTF).
  And, well, I guess I have bad news for proud members of the GP Is Garbage Club. Her open-faced breakfast sandwich recipe, with bacon, gruyere, arugula, and a fried egg is DELICIOUS and quick and painless. The secret is frying the egg right on top of the cheese, which sounds scary and pan-ruining, but is actually like kindly giving yourself a present. Breakfast sandwiches are my favorite food, and this one is solid.
So were Paltrow's chicken taquitos, which she says she likes to eat for dinner with her kids. I can see why. These are by no means fancy—they're your basic taquitos—but they're tasty and I could definitely see a six-year-old getting really into them. I made mine while watching C-SPAN, using leftovers from rotisserie chicken night. Surprisingly, GP advocates using cheap, pre-shredded cheese. It's All Easy's alleged focus is on low-maintenance weeknight dinners, but I wasn't sure how much Pepper Potts could be trusted on this front. Touché, Pepper Potts.
My wildcard, the gluten-free vegan acai bowl, was promptly downgraded to a not-gluten-free, not-vegan blueberry bowl. This dish required chia seeds, home-toasted shredded coconut, and pulsing a bunch of fruit and almond butter and a single pitted date (WHY?) in a food processer. I was profoundly skeptical, but it had a flavor! And it looked JUST LIKE the picture. I will never make it again, but I know how to toast shredded coconut now! What a milestone in my effort to Not Suck at Cooking. What a good omen for future hot-fudge sundaes.
I ate very well during my week testing out It's All Easy, and while I don't understand half of what's in Paltrow's Goop newsletter, I can't stay mad at anyone who brings a delightful new breakfast sandwich into my life, inadvertently steps up my ice-cream sundae game, and delivers serviceable taquitos for the lazy. Everything I made from this cookbook was solid, quick, and impossible to fuck up, even while I was devoting half of my attention to live-streaming the Senate floor. Is it really all easy? IS ANYTHING? I don't think so. But this came pretty close.
---
It's All Easy: Delicious Weekday Recipes for the Super-Busy Home Cook
by Gwyneth Paltrow with Thea Baumann
(Grand Central)
Sponsored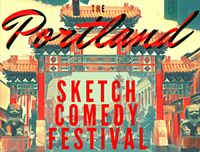 Sketch comedy troupes from all over N. America descend on The Siren Theater for 3 glorious nights.