It's probably dumb to say that jazz sounds better on vinyl, but it's not dumb to suggest the format's reliable limitations perhaps gave recorded jazz some of its power, like a picture frame accentuating its contents. No matter where the musicians go—no matter what black holes and cosmic nebulae their music propels us through—it's certain that after 20 minutes or so, the needle will hit the dead wax and we'll be landing back on earth. Perhaps those confines are partly what allowed jazz musicians of the late '60s and '70s to enter some very freaky territory, with the knowledge that their explorations would be administered in side-length increments.
Two recent reissues from Jazz Dispensary revisit the exploratory attitudes of an era more than four decades past. Both albums were originally issued on the foundational Prestige label, and continue Jazz Dispensary's "Top Shelf" series.
The gem of the pair is Azar Lawrence's Bridge into the New Age, not heard on vinyl since 1974. The record's a perfectly preserved time capsule: A tie-dye-bedecked Lawrence beams from the album cover, surrounded by charmingly weird imagery in pinks and purples and greens. The music is similarly open-minded and optimistic—the New Age suggested by the title is the mind-and-body spiritual movement that stemmed from the '60s counterculture, not the synth-driven music genre that later adopted the name.
Lawrence and his sidemen deliver five praiseworthy attempts at summoning ecstasy through sound, with the physicality of their playing buttressed by a mysticism handed down from John and Alice Coltrane. Lawrence's tenor sax is augmented by dense thickets of Latin percussion and, on the opening and closing tracks, the astral voice of singer Jean Carn, whose five-octave range gives the album a jarring immediacy even though she sounds imported from another galaxy. It's a marvelous album, strange and spiritually exploratory in a way that music seems to have backed away from—although the musicians in the new West Coast school of jazz (epitomized by figures like Kamasi Washington) have obviously spent hours with Lawrence's neglected masterpiece.
The second of Jazz Dispensary's new reissues is Pucho and the Latin Soul Brothers' Jungle Fire!, a 1969 collection of groovy soul jazz, driven by bandleader Henry "Pucho" Brown's timbales and future session legend Bernard Purdie on drums. The music is exciting, if not especially unique—closer to funk, much of it sounds like it could have been recorded at any point during the '60s. Still, the album has enough sizzle to get a dance floor cooking, and provides a grounded comedown after Lawrence's trip through the cosmos.
The reissues are on 180-gram vinyl—not an assurance of quality in and of itself—and sound pretty terrific, with quiet backgrounds and excellent replications of the cover art. The mastering is by the respected Kevin Gray (promotional materials stop just short of saying the pressing is all-analog) and the vinyl was manufactured by the generally good Quality Record Pressings. My copy of Jungle Fire! had a mild dish warp that I was able to fix, and the treble on the Lawrence pierces a little bit at high volume, but I would otherwise recommend these pressings wholeheartedly.
Sponsored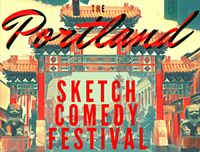 Sketch comedy troupes from all over N. America descend on The Siren Theater for 3 glorious nights.