You've seen this behemoth perched on the Burnside Bridgehead, and now the YARD is advertising one bedroom apartments (available Aug 1) for the low, low price of only $2364 per month. BUT LOOK AT WHAT YOU'LL GET FOR THAT PRICE!
808 square feet of sprawling luxury!

Situated on a bend of the Willamette River, YARD unmasks stunning views of Downtown Portland, Mount St. Helens, Mt. Hood and the greater Eastside of Portland
Note: While "unmasking" views for YARD residents, it "masks" the views for practically everyone else in the area. BUT THEN YOU'RE NOT PAYING $2364 PER MONTH, ARE YOU?!?
Let's take a peek at what your future apartment might look like. (Staging courtesy of the YARD!)
AND YES! You CAN have pets! However each of them have to put down a $400 security deposit, and then pay $35 per month in rent. Hey... I can swing that! Anybody interested in a roomie?
For more info, go here or here.
For more stories about apartments you can't afford...
Burnside 26: The Apartments You Can't Afford Just Sold for a Price You Couldn't Afford
Meet Hawkman & Hawkgirl: The Newest Residents of Burnside 26
Portland's Most Haunted New Developments
Everything as Fuck: Burnside 26
Sponsored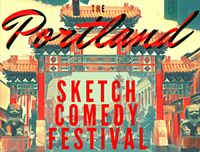 Sketch comedy troupes from all over N. America descend on The Siren Theater for 3 glorious nights.