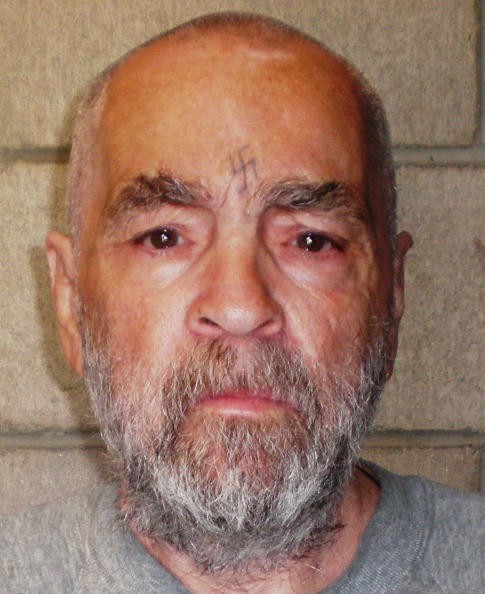 GOOD MORNING, BLOGTOWN! Everybody get your neck to crack around. All you crazy people come on jump around. LET'S GO TO PRESS.
The mom of the teenager who's suspected of starting the Eagle Creek wildfire has spoken out about her son, saying the situation has been traumatic for him.
The Blazers defeated the Kings this weekend in a must-win game (which they won 102-90). Check out the recap from our Arthur Bradford!
Sheriff deputies caught a wandering camel near Sisters, Oregon, which made for a pretty interesting day for all concerned.
One of the most notorious killers of the last century, Charles Manson, is dead at age 83.
While White House lawyers may say differently, insiders note that Robert Mueller's investigation into the Trump campaign's alleged collusion with the Russians is still in its early stages, and there are a lot more revelations to come.
Meanwhile the chucklehead-in-chief spent his morning whining about NFL players who kneel or sit during the National Anthem—which is weird, since he clearly despises America.
If you are struggling to understand why Trump has criticized LaVar Ball & Marshawn Lynch more than Roy Moore, it's because conservatives have made it very clear that a white Republican pedophile bothers them far less than a Free Black Man.

— Shaun King (@ShaunKing) November 20, 2017
The Keystone XL Pipeline has gotten the approval it needed from Nebraska, giving the environmentally gross project the go-ahead (even though it just leaked 5,000 gallons of oil just a few days ago in South Dakota).
The longtime leader of Zimbabwe, President Robert Magabe, who has been removed from power by the military is still refusing to step down.
Republicans are really starting to sweat the potential failure of their proposed tax plan, knowing it will severely upset the rich buttholes who paid to put them there.
Another woman has come forward to accuse Sen. Al Franken of sexual misconduct.
And the hits just keep on coming: New York Times White House reporter Glenn Thrush has also been accused of sexual misconduct and has been suspended.
Girls creator Lena Dunham is backpedaling on remarks she made in defense of her male co-worker after he was accused of rape.
Actor Jeffrey Tambor is leaving his popular show Transparent after two women from the show accused him of sexual misconduct.

C&W star Mel Tillis—best known for his hit, "Ruby, Don't Take Your Love to Town"—has died at the age of 85.
Now let's peep the WEATHER: A rainy morning gives way to a dryer afternoon with a high of 55, but what's this WET WARM weather heading our way?
And finally, since this week is not starting out so hot, let's try to turn it all around with this new teaser trailer for The Incredibles 2 OMIGOD FINALLY I CANNOT WAAAAAAAIT!