It's March! That means
Travel Portland
's once again throwing its annual
Portland Dining Month
, which also mean that you can swing by approximately 100 restaurants over the next 31 days and enjoy a three-course dinner for the very reasonable price of just $33.
Here are five unsung winners currently serving plum deals (in, of course, alphabetical order). And make no mistake, these are but mere suggestions. There are literally 100 others to choose from, so let your heart and gut guide you.
Accanto
Why should you go to Accanto? Because former Taylor Railworks chef Erik Van Kley is running the burners, and this year he's offering you six different dishes to choose from, including an escarole Caesar with smoked mackerel, goat cheese gnocchi with goat and and pancetta, and a lemon olive oil cake with huckleberries and crème fraîche. Yuuuuummm.
Lechon
This downtown South American-styled steakhouse gets lost in the food news noise, so now's the time to drop by for some Peruvian steak skewers or some Peruvian beans and rice which gets bookeneded by some tasty app and dessert choices. (Sorry, vegetarians, this is a steakhouse. Even the starters are meaty.)
RingSide Steakhouse
Sorry to double down on steakhouses, but Dining Month was made for places like RingSide. The choices aren't many—salad or onion soup for starters, followed by steak medallion and crème brûlée—but it's gonna cost you a lot less this month than it will next month, and you simply can't beat the service.
Trifecta Tavern
At Trifecta, you get what you get, and you won't be upset. In other words, courses aren't either/or. You get what's put in front of you, and what's put in front of you is a wedge salad followed by a pork cassoulet baked in the restaurant's wood-fired oven, and, for dessert, a wholesome, nostalgia-triggering hot fudge sundae. Can you beat that? (You can't.)
Urdaneta
Under normal circumstances, you'd find yourself shelling out fat stacks to dine at this Spanish small plates joint. Not this month. For just 33 bones, you get to choose between fish and chips or broccoli rabe for starters, steak with a leek marmalade, or cod and butter clams with a saffron broth for mains, and either flan or a slice of pastel ruso for dessert. Get it while the gettin's good.
Sponsored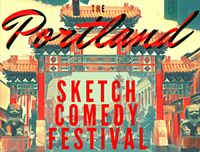 Sketch comedy troupes from all over N. America descend on The Siren Theater for 3 glorious nights.