Sponsored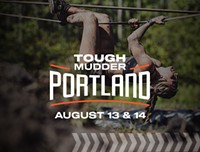 Lock in your summer adventure, Portland. Join us for world famous obstacles over a 5K or 10K distance.
Jo Ann Hardesty has mounted a campaign for City Council based partly on the recognition and influence she has as president of a local NAACP branch. Now she's being forced to depart that position.
In the face of concerns that NAACP officers aren't allowed to run for public office, Hardesty has announced that she's stepping down.
"When I began my campaign, I knew I would not seek re-election at the NAACP and end my term in December," Hardesty said in a press release today. "I have faithfully completed all my duties, however the reality is that I have made a new commitment to the people of Portland in working to become elected to City Council and to learn and engage in all Portlanders issues, right now I am learning I need to be 100% focused on that mission."
The release never outright says it, but Hardesty's apparently not really allowed to serve as president during the campaign. Willamette Week reported last week that she'd made the decision to "step aside" from the presidency, when confronted with the fact that NAACP officers around the country have done so while running for office.
Neither the NAACP constitution nor the instructions it sends out to its branches appear to compel such an action, but Willamette Week quoted the head of the NAACP in Alaska, Oregon and Washington as saying: "She cannot use her office of presidency to advance her own political career."
A former state representative and longtime activist on police justice issues, Hardesty is one of the more prominent candidates in the race to replace Commissioner Dan Saltzman, who's not running for re-election.
Hit the jump for her entire statement.
Portland City Council candidate Jo Ann Hardesty, announcing her departure from the NAACP Portland Chapter, issued following statement:

"I am proud of the organization we have rebuilt together. We have re-energized and revitalized a civil rights organization with a 103 year history of being on the frontlines of the fight for racial equality. When I became president I pledged to recruit, inspire and rebuild the credibility, membership numbers and the financial strength of the organization.

I have achieved that mission. When I began my campaign, I knew I would not seek re-election at the NAACP and end my term in December. Although leaving my term early is difficult, the NAACP Portland Branch has never been about an individual.

I have faithfully completed all my duties, however the reality is that I have made a new commitment to the people of Portland in working to become elected to City Council and to learn and engage in all Portlanders issues, right now I am learning I need to be 100% focused on that mission.

Rev. E.D. Mondaine, 1st VP and Chair of the Religious Services Committee will assume the role of President immediately and will complete the remainder of my term. He is a solid leader and will take the NAACP Portland Branch to the next level. I have built a solid leadership team and they will continue the incredible work that we have accomplished over the last few years.

After the election I will continue to support the NAACP Portland Branch in any way I am able as well as the incredible leadership team that is in place. With a solid collective vision of where the NAACP Portland Branch is headed I am confident it will continue to have a huge impact on issues of racial discrimination and racial justice.

I have never defined myself or my value based on titles, I am defined based on my work and believe that my service at the NAACP has added to my proven track record. It has been a real pleasure to serve the Portland Community in this role and I look forward to the next opportunity to put my leadership skills to work on behalf of the Portland community."