There's a very revealing line of dialogue Sylvester Stallone wrote for himself in
Creed II
. It comes late in the climax, when he tells Michael B. Jordan that the best way to fight with broken ribs is to just… let 'em get hit more, because "you can take it." This is
questionable
advice, even for a series that's never had realistic boxing—but it's also an on-the-nose statement of
Creed II
's main theme, and it hints at the ethos that led to the film's completion.
Creed II is a Rocky sequel. A good Rocky sequel, even. But the one thing it doesn't really feel like is a sequel to Creed. MGM decided they weren't gonna wait for Ryan Coogler to write or direct a follow-up to his 2015 miracle—a film that took one plot point from Stallone's masturbatory, jingoistic cartoon Rocky IV and created a film that is, in every measurable way, better than the landmark 1976 original.
So Stallone took back the reins for Creed II, building a story around what appears to be the very first idea he had: What if Dragos were in it? What if it were a revenge flick? What if it was just another misshapen, lunkheaded Rocky movie that ignores why these characters work?
Thankfully, Creed II rises above Stallone's desire for standardization due to the strengths of its characters (which Coogler took a lot of care to put in place). All the good-to-great things that Jordan, Tessa Thompson, Phylicia Rashad, and yes, even Dolph Lundgren (!) are doing feel like they're happening in spite of the story Stallone's foisted upon director Stephen Caple Jr., and it's easy to believe Caple spent most of his time trying to rehabilitate Stallone's fundamentally busted concept.
Creed II puts up a valiant fight, but it shouldn't have gone to the ring in this shape. And while it's impressive as hell that Caple not only went the distance but eked out a shaky victory, it still feels like Stallone's vision and influence broke Creed II's ribs from jump.
Sponsored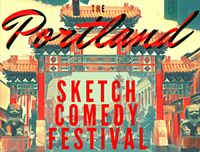 Sketch comedy troupes from all over N. America descend on The Siren Theater for 3 glorious nights.