Vince Staples, JPEGMAFIA, Channel Tres
After dropping 2017's very well received album Big Fish Theory, landing his single "Bagbak" on the Black Panther soundtrack, and "Home" on the Spider-Man: Into the Spider-Verse soundtrack, Vince Staples' reach as an artist has only continued to expand. In November he released his third full-length FM!, as well as a mesmerizing music video for "Fun," which is edited to look like we're watching Staples' neighborhood activities via a Google maps street view. He's even voicing Vinz in the anime film MFKZ, which is set in a dystopian LA-inspired metropolis, and sees its main characters discover their superpowers and fight crime. Judging by the last couple times Staples toured to Portland, his two upcoming shows at the Roseland will not disappoint. (Sat-Sun 9 pm, Rosealnd, $30, all ages) JENNI MOORE
---
Jump to:
Friday
|
Saturday
|
Sunday
---
Friday, March 22
Wet & Kilo Kish, Helena Deland
If deadpan, electro-tinged pop music is up your alley, head to the Wonder Ballroom for a bill that'll get your head nodding and your eyelids drooping. Co-headliners Wet and Kilo Kish are a good match, given the former's deeply chilled take on funk and soul and the latter's hazy brand of hip-hop-influenced alternative R&B. But don't be late and miss Montreal singer/songwriter Helena Deland, whose icy cool fuzz-folk tunes are more interesting than both of the acts playing after her. (9 pm, Wonder Ballroom, $25-27, all ages)
Mandolin Orange, Mapache
Bands get big in all kinds of weird ways these days. Some come up through YouTube or SoundCloud. Some score prominent placements in TV commercials or movies. Some have powerful publicists. And some still do it the old-fashioned way: write great songs, record them well, get them into the ears of people, travel around the country, play shows that feel special. That's what Mandolin Orange has done. The duo of songwriter Andrew Marlin and multi-instrumentalist Emily Frantz has risen quickly over the past several years, from fresh-faced, bluegrass-rooted Americana act to roots-pop powerhouse that sells out increasingly large venues far from their Chapel Hill, North Carolina home. No doubt, the band's top-shelf picking, melodic sensibility, and beautiful, slow-burning songs have made Mandolin Orange into stars. (8:30 pm, Crystal Ballroom, $25-30, all ages) BEN SALMON
Todd Glass
Helium hosts a full weekend of shows with the Los Angeles-based comedian and host of the excellent Todd Glass Show podcast, known and loved for his rapid-fire stand-up, unmatched wit, and engaging stream of consciousness ranting. (Fri-Sat 7:30 pm & 10 pm, Helium Comedy Club, $17-33)
Brazilian Carnaval Ball: Africa Brazil
The 7th annual installment of the Bossanova Ballroom's Carnaval dance party pays tribute to Brazil's African heritage, with Marcio DaLari & The Brazilianauts, Bloco Alegria, the Mandela Dance Monster, and Dj Dígo Dalí heading up festivities along with special surprise guests. (9 pm, Bossanova Ballroom, $15-30)
Rock 'n' Roll High School
Roger Corman, notorious schlock-schlepper, wanted to go back to his teen movie roots at the tail end of the 1970s. First he was gonna make Disco High, but the genre was already dead. Then he tried to lock down Cheap Trick and Todd Rundgren, but—amazingly—they decided against getting underpaid by Roger Corman for two weeks of making disposable cash-in cinematic garbage. You know who didn't say no? The Ramones! And with the help of Clint Howard, P.J. Soles and one motherfucker of an explosion (which was probably half of the film's $200,000 budget), Rock 'n' Roll High School was born. Revel in its idiocy. (8 pm, Revolution Hall, free) BOBBY ROBERTS
Methyl Ethel, Teen
Australian singer/songwriter Jake Webb and his band bring their psych-and pop-tinged art rock back across the Pacific for a headlining show supporting their 4AD-issued full-length, Everything Is Forgotten. (9 pm, Mississippi Studios, $13-15)
Doe, Eureka California, Way Worse, Whisper Hiss
Rising London-based indie rock trio Doe head up an intimate show at the Firkin Tavern in support of their 2018 album, Grow into It. Eureka California, Way Worse, and Whisper Hiss round out the bill. (8 pm, Firkin Tavern)
Coraline in Concert
In honor of the film's 10th anniversary (jeez, it's been a decade already? Damn!) the Oregon Symphony will provide live orchestral accompaniment of Bruno Colais' original score as LAIKA's debut film plays on the big screen behind them. (7:30 pm, Arlene Schnitzer Concert Hall, $35)
Metalachi
The "world's first and only" heavy-metal mariachi band bring their renowned live show back to the Dante's stage. (9 pm, Dante's, $18)
Butch is Not a Dirty Word Issue 5 Launch Party
Featuring true stories told live by BINDW contributors including Jewel Robinson, Leah Peterson, Avery Everhart, and more, with stand-up sets from local comedy all-stars Kirsten Kuppenbender and Laura Ann. (8:30 pm, Mississippi Pizza Pub & Atlantis Lounge, $10-20)
Obvious Child
A great abortion romcom, starring the great Jenny Slate. Part of the Hollywood Theatre's 2019 Feminist March film series. (7:30 pm, Hollywood Theatre, $7-9)
---
Saturday, March 23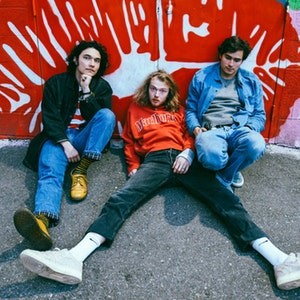 Naked Giants, Black Tones, Anemone
The Black Tones have steadily gained traction over the past year as one of the buzziest bands in the Pacific Northwest—a feat, considering the Seattle trio only has few songs available to stream. But the blues- and funk-infused tracks they've released online are captivating: "Mr. Mines" is a deep dive into the catchiness of frontwoman Eva Walker's talented wah-wah effects, and the sprawling "The Key of Black (They Want Us Dead)" tackles America's racial tensions, backed by a staunch bassline and powerful lyrics. (9 pm, Doug Fir, $10-12)
The Portland Mercury's Highball
This weekend represents your last chance to sample from the 50 delectable drinks on offer at our city-spanning celebration of Portland's cocktail culture. All the available drinks were specially crafted just for Highball, and they're all just $5! Get in on this goodness before it's gone for the year! (Various Locations, click here for a full list of cocktails and participating venues)
Adam Cayton-Holland
The Siren presents an evening of stand-up with the much-beloved Denver-hailing comedian known for heading up The Grawlix comedy troupe and co-creating the TruTV show Those Who Can't alongside Andrew Orvedahl and Ben Roy. (8 pm, Siren Theater, $12-15)
Viagra Boys, Pottery
The Swedish 6-piece bring their shapeshifting post punk and garage rock sounds to the Mississippi Studios stage for the Portland stop on a North American tour supporting their recent full-length, Street Worms. (9 pm, Mississippi Studios, $12-15)
Mike Baggetta/Mike Watt/Stephen Hodges, Dan Phelps, Mike Gamble
As an elder statesman of punk rock, Mike Watt has never shied away from experimentation. His recent collaborations have explored jazz, improvisational funk, wild punk freak-outs, and everything in between. For his stop in Portland, Watts' chameleonic bass playing will be accompanied by noted percussionist Stephen Hodges, who's worked with Mavis Staples and Tom Waits, as well as virtuosic jazz guitarist Mike Baggetta. (8 pm, Turn! Turn! Turn!, $15) RYAN J. PRADO
Donna Missal, Samia
Fresh off a tour supporting New York's Joywave and L.A.'s Sir Sly, rock and R&B singer/songwriter Donna Missal returns to town to head up an all-ages show supporting her debut full-length, This Time. (8 pm, Hawthorne Theatre, $15-18, all ages)
Pints for Pugs
Mingle with pugs available for adoption (and/or bring your own well-behaved pup!), drink beers, and win sweet raffle prizes at this fur-friendly fundraiser benefitting Pacific Pug Rescue. (3 pm, The Civic Taproom & Bottle Shop, free) EMILLY PRADO
Dave Mason & Steve Cropper: Rock & Soul Revue
Rock and Roll Hall of Fame guitarists Dave Mason and Steve Cropper bring the "Rock & Soul Revue" through Revolution Hall for the Portland stop on a North American tour. (8 pm, Revolution Hall, $55)
Y&T
Dave Meniketti and his pioneering hard rock and heavy metal act out of Oakland roll through the Aladdin Theater for the Portland stop on their latest North American tour. (8 pm, Aladdin Theater, $35, all ages)
Mt. Joy, Wilderado
Fresh off a headlining set at the Crystal Ballroom as part of 94/7fm's "December to Remember" series, the Philadelphia-based indie folk quintet headed up by singer/songwriter Matt Quinn returns to town for an all ages show at the Wonder. (9 pm, Wonder Ballroom, $17-20, all ages)
Unforgettable: 100 Years of Nat and Natalie Cole
Conductor Jeff Tyzik and vocalists Dee Daniels and Denzal Sinclaire head up a tribute to Nat and Natalie Cole and lead the Oregon Symphony through renditions of timeless classics including "Stardust, "Unforgettable," "Superstition," and "Mona Lisa." (Sat 7:30 pm, Sun 2 pm, Arlene Schnitzer Concert Hall, $23 & up)
---
Sunday, March 24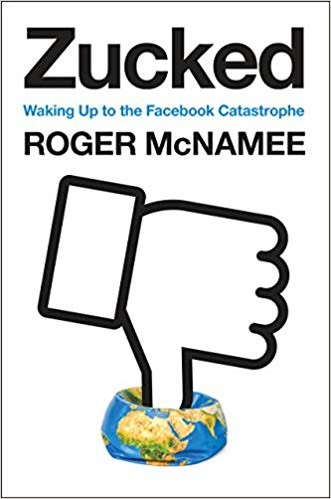 Roger McNamee
Haven't deleted your Facebook account yet? Uh, get on it. The election-rigging, data-mining, privacy-violating advertising service has become a literal threat to modern civilization, and if that's somehow not enough to sway you, it's time to check out Zucked: Waking Up to the Facebook Catastrophe, a blistering book by former Facebook investor Roger McNamee that explains how an amoral Mark Zuckerberg unleashed a social network that rakes in billions by cashing in on your browsing history even as it promotes bigotry, ignorance, and violence. McNamee's in Portland to read from Zucked, and to discuss how Facebook got this bad—and what we can do make it better. (7:30 pm, Powell's City of Books, free) ERIK HENRIKSEN
PDX Fatshion Spring Clothing Swap
Bring clothing in good condition from 11 am to noon for this plus-size swap, open to all/no genders sizes 14 and up! Nosh on snacks, mingle, and try your luck at the raffle benefiting SMYRC as organizers sort through clothing by size. Swap starts at noon! (11 am, Pacific Crest Community School, free) EMILLY PRADO
Delicate Steve, Thick Paint
New Jersey-based guitar hero Steve Marion has been invited to record with the likes of Paul Simon, Yeasayer, and Kanye West, but even the heftiest of name drops couldn't drown out the electrifying, guitar-centric instrumental music he releases under the moniker Delicate Steve. Marion's new album Till I Burn Up ditches the fun, outsized "Cartoon Rock" of his last record, 2017's This Is Steve, in favor of super-moody, futuristic synth-pop that's less exciting than his previous stuff, but gleams on standout tracks like "Selfie of a Man"—the catchiest song on the album—and the thrumming, cataclysmic "Madness." (8 pm, Mississippi Studios, $15) CIARA DOLAN
All That Remains, Attila, Escape the Fate, Sleep Signals
Longtime Massachusetts metalcore crew All That Remains return with their latest album, Victim of the New Disease. Tonight they split an all-ages show at the Crystal Ballroom with likeminded Atlanta-based quartet Attila. (6:30 pm, Crystal Ballroom, $25-30, all ages)
Gibbz
Brooklyn-based singer/producer Mike Gibney, known by his stage name Gibbz, brings his electro pop sounds through Holocene for the Portland stop on the "These are Shows" Tour. (8 pm, Holocene, $10-12)
Castle in the Sky
The word "genius" gets batted around with regard to filmmakers with a numbing, reductive frequency. But if Hayao Miyazaki doesn't qualify for that title, who does? Since making his directorial debut with 1979's The Castle of Cagliostro, Miyazaki has blazed his own distinct trail, blending atomic-clock action timing with an awe-inspiring, hand-rendered sense of the infinite. Nobody else can balance exhilarating weightlessness with moral gravity in quite the same proportions. (11:20 am & 4:05 pm dubbed, 9:20 pm subtitled, Academy Theater, $3-4, all ages) ANDREW WRIGHT
Don't forget to check out our Things To Do calendar for even more things to do!