Game of Thrones
gives us a lot to "internet around" with. From Jonerys (the couple name of Jon Snow and Daenerys Targaryen) to the hotly-hyped, impending
Cleganebowl
, viewers catch moments and riff on them into abstraction. The closing scene of Sunday's "Winterfell" episode featured an intense cross-courtyard stare between Jaime Lannister (Nikolaj Coster-Waldau) and Bran Stark (Isaac Hempstead-Wright), the boy he threw out a window in the show's first episode, when Bran was ten years old. Time is pretty weird on this show so now Bran is
fifteeeeeen
?
Sponsored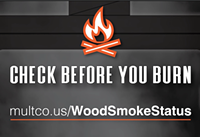 Having clean air means reducing wood smoke. Check before your burn from October 1-March 1.
I will now be calling this impending conflict JaiBranBowl. Many good citizens of social media, memed the moment, and since I'm always online, I have collected the five best JaiBranBowl memes for you to enjoy. Here they are in VERY INTENTIONAL order:
5) Fergie - "London Bridge"
I don't know if this has been done yet but I just- #GameofThrones #GameofThronesSeason8 pic.twitter.com/l66kSxRcB1
— Dale (@iamthebutters97) April 15, 2019

4) Luciano Michelini - "Frolic" (best known as the Curb Your Enthusiasm theme)
Someone put the Curb Your Enthusiasm music to Bran Stark and Jaime and now I have to go to bed. #GameOfThrones (h/t @NaturallyKatz) pic.twitter.com/r9ACPmIbTR
— Omar Jimenez (@OmarJimenezCNN) April 15, 2019

3) Dr. Dre feat Snoop Dogg - "Next Episode"
This is exactly what that Ser Jaime and Bran scene felt like 😂#GameofThrones pic.twitter.com/ZhwYfPDJPN
— Pravin Suthar (@iAmpravinsuthar) April 15, 2019

2) ...is for 2pac - "Changes"
This has been in my head since I saw the scene of Jaime and Bran meeting again pic.twitter.com/cnEGNEFuGB
— Zito (@_Zeets) April 15, 2019

1) AND OF COURSE, the Quincy Jones - "Ironside" sample (best known as the siren sound in Kill Bill)
The only thing that came to mind when I saw bran and Jaime #GamesOfThrones pic.twitter.com/OvanzXHZPA
— René Holder (@That_guy_ren) April 15, 2019