Today's vote to approve the City of Portland's $5.6 billion annual budget ended in tears.
"I'm really disappointed," said Farrell Richartz, business manager for Laborers' Local 483. "This is effectively an anti-worker budget."
Richartz' union represents the 56 parks bureau employees whose jobs have been eliminated in the 2019-2010 city budget. Faced with a $6.3 million budget gap in the Portland Parks and Recreation (PP&R) budget, city commissioners opted to cut jobs and shutter community centers to keep other crucial programs afloat. The budget suggests some of the community centers seek out private partnerships to backfill their budgets.
The majority of people facing layoffs are instructors. Many of them tearily commiserated with each other outside city council chambers after the meeting wrapped.
"I would say the community centers, the programs, and in fact, the jobs themselves are a community trust," says Richartz. "It's not just one person... those jobs belong to the community. And the city has taken that away."
While all city commissioners lamented the fact they had to cut jobs to balance the parks budget, none of them could agree on a solution to halt the imminent lay offs.
"Usually at this vote I feel a sense of hope and satisfaction... with a touch of frustration," said Commissioner Amanda Fritz, before casting her vote in favor of the budget. "But today I'm sad. This has been a really hard process for staff and community members effected by these cuts. I wish there had been another way, but I was not able to find it."
Commissioner Jo Ann Hardesty, the one commissioner who voted against the proposed budget, introduced two amendments that could have reshuffled city dollars to fund the doomed PP&R jobs.
One proposed cutting the budget for PPB's officer body camera program. A second suggested freezing pay raises for non-represented city employees making over $80,000 a year. Hardesty also introduced a third amendment that suggested defunding the Portland Police Bureau's controversial Gun Violence Reduction Team, and place the team's officers on general patrol.
None of her amendments passed.
"This is my very first budget process, and I'm pretty sure it didn't do it the way it's been done in the past," said Hardesty, before the council voted on her amendments. "But that's the fun part about being the new kid on the block—You get to do things differently. You get the opportunity to have conversations that we may not have had before. I'm asking you, my colleagues, take a chance."
Commissioner Nick Fish, who oversees the PP&R, praised Hardesty for her commitment to the parks bureau.
"Commissioner Hardesty and I agree on more than what we disagree on," said Fish. "We agree there are no easy choices. We agree that parks is going to have to reinvent itself in order to be strong in the future. We agree that our employees are our greatest resource."
"Here's my commitment to you," he went on. "I will work tirelessly to put parks on that stronger foundation. I will look at different models that would perhaps allow us to get out of this vicious cycle of every year making these kinds of choices. We can't continue to have this discussions. They're too discouraging to our community, they're not fair, and they're not okay."
Fish has been working with the city's human resources department to find a way to move laid off PP&R employees into other vacant positions—both within the bureau and in other city departments. It's still unclear how many people will be eligible for or accept those jobs.
"I will work tirelessly to make that happen," Fish told Hardesty, before voting against her amendments.
While commissioners noted their agreement with some of Hardesty's other ideas—like not funding body cams or increasing the level of transparency within the PPB—they noted that a budget vote is not the time for in-depth policy decisions.
Commissioner Chloe Eudaly said throughout her tenure City Council she's lamented the lack of thoughtful policy conversations commissioners can engage in outside of rushed budget hearings.
Mayor Ted Wheeler said he'd like to start holding public work session on policing issues year-round.
"I think it would be helpful for us to be able to hear the same information at the same time, hear from some people with lived experience who've been impacted by the programs," Wheeler said. "So that next year, people don't feel pressured into using the budget process as the only opportunity for meaningful dialog around policy."
All commissioners supported the idea.
The approved budget includes funding for a number of brand-new programs, like a homeless response program drafted by Street Roots, a new program that connects nurses to people who call 911 for low-level emergencies, three mobile bathrooms and three mobile showers to serve homeless communities, mediation services for disputing tenants and landlord, a water taxi called the Frog Ferry, and a 311 public information hotline.
The budget will not officially go into effect until July 1.
Sponsored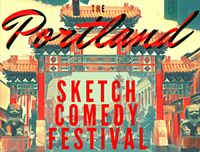 Sketch comedy troupes from all over N. America descend on The Siren Theater for 3 glorious nights.