Donovon Flippo, a member of the Proud Boys who participates in local alt-right rallies, pled guilty Friday to physically
assaulting a Portland man
in 2018. His sentence? Eight days in jail and a two year ban from "mass demonstrations."
Sponsored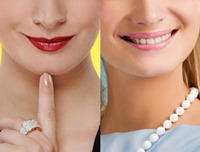 Playing live and on demand through March 21. "A bright cartoon of a play…divinely funny!" -Variety
Flippo, 23, was initially charged with assaulting 35-year-old Tim Ledwith on June 8, 2018 days after a violent alt-right protest overwhelmed downtown Portland.
According to past interviews and court testimony, Ledwith was walking in Northeast Portland when a passenger in a black truck yelled homophobic slurs and pro-Trump phrases out the window, like "Build the wall!" Ledwith said he cursed back at the truck, prompting the driver to pull over.
Flippo, along with 22-year-old Tusitala "Tiny" Toese, jumped out punched Ledwith in the face, causing several cuts that required stitches. Toese, a member of Vancouver, WA's Patriot Prayer, is also facing criminal charges—but has dodged arrest by remaining in American Samoa since the charges dropped in February.
Flippo was initially handed one felony charge—assault in the third degree—and one misdemeanor—assault in the fourth degree. But Multnomah County Judge Karin J. Immergut accepted Flippo's request to change the plea on Friday, dissolving the felony charge and only convicting Flippo for assault in the fourth degree.
Immergut sentenced Flippo to eight days in jail, 40 hours of community service, and two years of probation—during which he is prohibited from joining a protest with more than 50 participants in Multnomah County.
Multnomah County prosecutor Nathan Vasquez said he's satisfied with the amended plea agreement.
"This case is about holding people accountable who commit crimes and I believe this sentence will do that," said Vasquez in a press release.
In another press release, Western States Center Director Lindsay Schubiner said that Flippo's sentence was "lenient and overdue," but welcomed it as a "sign of growing accountability for the anti-government groups that have used violence to sow chaos in the Portland area in recent years."
The Western States Center (WSC), a nonprofit focused on civil rights in the Pacific Northwest, has been working with the City of Portland to educate staff on the city's white nationalist roots, a promise included in City Council's February resolution to reject white supremacy. WSC has also helped lawyers representing Portland pub Cider Riot craft a legal case against Patriot Prayer in May.
Schubiner noted that Flippo is just one of the violent alt-right members who should be held accountable for their actions. She criticized local law enforcement for not taking more action to arrest Toese.
"We call upon local prosecutors and law enforcement to push ahead in holding perpetrators of alt-right violence accountable," Schubiner said. "There can be no place in our society for random acts of brutality and intimidation by bigots and extremists."
Sponsored
Try 3 award-winners for $84 w/ free delivery or shipping in U.S.! To order click and select special offer #1 or #2