TriMet, the public transit agency that serves the tri-county Portland area, was created by Portland City Council 50 years ago Tuesday. The story of how and why the agency was created still feels relevant today—and there's a lesson about fare increases that can be learned from it.
Sponsored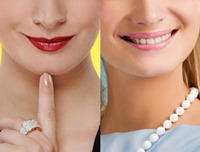 Playing live and on demand through March 21. "A bright cartoon of a play…divinely funny!" -Variety
A briefish history lesson: Before TriMet existed, Portland was served by Rose City Transit (RCT), a private mass transit company founded in 1956. (Outside Portland city limits, other private bus lines served the suburbs in Washington and Clackamas counties.) By the 1960s, the rise in American car ownership had made the bus business less lucrative, prompting private transit agencies to close down. To replace the growing gap in reliable transportation for people without cars, cities began investing in public transit.
In 1969, Portland was the only West Coast city that had yet to its make its mass transit system public—still relying heavily on RCT.
The city did have some control over the private bus system, however. Because RCT held a land use contract with the city, it needed City Council's permission before making certain changes, like increasing the price of bus fares. In 1968, RCT went before council to request a fare hike from 35 cents to 40 cents (in 2019 money, that's like raising fares from $2.45 to $2.80).
But rather than grant RCT permission for its fare increase, Portland Mayor Terry Schrunk asked the city to study the possibility of creating a public transit agency. The results were favorable.
After the Oregon Legislature passed a bill allowing for the creation of public transit districts, Portland City Council had everything it needed to put the "public" in public transit. The new transit agency would serve not just Portland, but all of Multnomah, Clackamas, and Washington counties.
Which brings us to October 1, 1969. The City Council resolution creating TriMet (found on page 125 of this TriMet history document) lays out the reasons why the city should leave private transit in the past. It includes one point that feels like a prescient warning for 2019 Portlanders:
"Each increase in [RCT] passenger fares has been followed by a decrease in bus passengers and has contributed to an increase in the use of private passenger vehicles, coupled with the demand for more and wider freeways and arterial streets to accommodate the high volume of traffic…
Passenger fares above the 35-cent level presently charged by said transit company will result in additional loss of patronage and will result in severe financial disadvantage of people who rely upon the local transit system as their only means of transportation."
With its vote of approval, City Council made clear that TriMet was created to solve the problems caused by fare increases, which include a decrease in ridership, a reliance on cars and car infrastructure, and an increased hardship for people who—whether by default or by choice—rely on public transit as their main form of transportation.
TriMet's 50th anniversary comes just two weeks after a TriMet board meeting, at which a public testifier drew attention to the agency's long-term business plan. That plan, as reported at the time by Willamette Week, includes the idea to begin raising fares by 10 cents every other year starting in 2021. The current standard two-and-a-half-hour fare is $2.50, meaning fares would hit $3 by 2029. These would be the first fare increases in about a decade.
A TriMet spokesperson told
WW
that this plan is merely a "placeholder," and that TriMet doesn't have any set plans to increase fares. But the plan's inclusion in a key strategic document suggests TriMet is at least exploring fare increases as an option for the near future. Such a move would philosophically align with the agency's recent
prioritization of security and fare enforcement
, reinforcing the idea that public transit is not actually intended to serve the entire public.
It should be noted that TriMet has seen success with its new reduced fare program for low-income people, which exceeded enrollment expectations in its first year. It has also restructured its fare enforcement penalty system, giving offenders the chance to enroll in that program if they qualify, and perform community service to avoid criminal court. (The money for the reduced fare program came from a state transportation package passed in 2017, and the reformed fare evasion punishments came as TriMet was under intense scrutiny for possible civil rights violations.)
But while some safety net is certainly better than none, there are surely plenty of Portlanders who don't quite make the reduced fare threshold (annual earnings of about $25,000 for single people) for whom a 50-cent cost increase to take the bus or MAX would quickly add up. For these TriMet riders, a fare increase would worsen the "severe financial disadvantage" City Council was worried about when voting to form TriMet.
On TriMet's 50th birthday, it's worth remembering why this agency was born in the first place. At 50, TriMet sits comfortably in middle age, but that doesn't mean it can't still retain the spirit of its youth.
Sponsored
Try 3 award-winners for $84 w/ free delivery or shipping in U.S.! To order click and select special offer #1 or #2