In a damning piece of testimony released today, European Union Ambassador (and Trump-supporting Portlander)
Gordon Sondland has reversed his previous testimony
(read: he's caught and can no longer lie about it), and now admits that
there definitely was a "quid pro quo" arrangement (read: bribery and extortion) between the president and Ukraine
in which the country would receive congressionally-approved military aid in exchange for "investigating" unproven claims about the Bidens. Sondland even went as far as to label the shakedown as "insidious."
Sponsored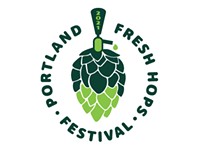 Come celebrate fresh hop season! With over 50 fresh hop beers, there's something for everyone!
This marks the sixth credible accusation of Trump's quid pro quo, and from a person that will be very hard to label as a "never Trumper" (the go-to defense the president has been using thus far). Sondland also admitted that he assumed—though he didn't know for a fact—that the deal was probably illegal.
OH, BUT IT GETS BETTER. In a blatant attempt to cover his own ass, Sondland went on to testify that Vice President Mike Pence (affectionately known as "Pounce" to the president) was also complicit in the scheme, speaking directly to Ukraine president Zelensky about the criminally withheld US military aid. From Sondland's testimony:
Reading Sondland's revised testimony like pic.twitter.com/vpeNEpb9hl
— Schooley (@Rschooley) November 5, 2019
Republicans are naturally panicking, and will be attempting all sorts of corrupt jiu-jitsu in order to protect their president... including this choice nugget from the Washington Post:

Meanwhile, Republicans are considering changes to their lineup on the House Intelligence Committee ahead of public hearings on the impeachment inquiry, including the installation of Rep. Jim Jordan (R-Ohio), a boisterous Trump supporter.
Here are some of the smart tweets we've been seeing about this bombshell reporting.
Trump is going to have a hard time calling Sondland who gave him a million bucks a deep stater or a Never Trumper.
— Alex Cole (@acnewsitics) November 5, 2019
Gordon Sondland's recollection is so refreshed, it's climbing Everest.
— Charles P. Pierce (@CharlesPPierce) November 5, 2019
Sondland describes a bribe. Delivery of something of value to Trump (cooked up oppo research for his campaign) in exchange for a public act (releasing aid). It is on that basis the House should proceed. Prosecution can go forward once he is out of office.
— Jennifer Rubin (@JRubinBlogger) November 5, 2019
I'm about a third of the way through reading the Sondland testimony, and the minority counsel is actually getting answers about the foreign aid holdup when...Devin Nunes takes over to talk about the Steele Dossier.
— Matt Fuller (@MEPFuller) November 5, 2019
Don't kid yourself. Sondland has along way to go before he gets an honest man badge. He needs to come clean about what he knew Giuliani and his rogue policy, the July 10 meeting, and his infamous "no quid pro quo" tweet. His depo is full bs and "can't recall"s.
— Cynthia Alksne (@CynthiaAlksne) November 5, 2019