On Tuesday, Major League Soccer (MLS) released their updated Fan Code of Conduct, the basic rules and regulations that the league wants all supporters to abide by when attending a soccer match this year. The new code bans discriminatory signs and clothing—but does not prohibit political symbols like the Iron Front, something progressive soccer fans are celebrating.
MLS was under a great deal of scrutiny last season after their previous Code of Conduct explicitly banned the use of political banners and displays during games. The conflict between the league and members of both the Timbers Army and Emerald City Supporters (ECS), the fan group that cheers on the Seattle Sounders, reached a head last season.
Several Timbers fans were disciplined by the league for flying an Iron Front flag, which featured a symbol originally designed in World War II to represent the fight against the Nazi party, and is now popular among antifascist activists. (The league reversed its decision after much uproar.) In Seattle, two ECS members were ejected from a match last September for flying a similar flag, leading to a mass exodus by the fans.
Officials from MLS wisely decided to update the Fan Code of Conduct for the 2020 season, meeting with representatives from the Independent Supporters Council, members of the Timbers Army and ECS, as well as social justice organizations to clarify the problematic language in last year's version of the code.
The most important revisions deal with, according to the MLS news release, "the conduct, signage and language that is not permitted at league events during the upcoming season."
That includes:
Displaying signs, symbols, images, using language or making gestures that are threatening, abusive, or discriminatory, including on the basis of race, ethnicity, national origin, religion, gender, gender identity, ability, and/or sexual orientation.

Displaying signs, symbols or images for commercial purposes or for electioneering, campaigning or advocating for or against any candidate, political party, legislative issue, or government action.
The response to these changes has been positive. In a statement, ISC president Bailey Brown said of the revisions, "This new language is a significant, positive step in the relationship between the fans and the league they support. We want to thank the MLS officials for consulting with the ISC in developing this language for 2020 and beyond, and we're looking forward to continuing our dialogue on the interactions between fans, teams, players, and the league."
Also chiming in was the Oregon chapter of the Council on American-Islamic Relations (CAIR-Oregon), who worked with MLS to develop the new code.
"With their comprehensive process in crafting their new fan code of conduct, Major League Soccer (MLS) showed how to be a leader in professional sports," CAIR-Oregon spokesperson Zakir Khan wrote in a statement. "These changes will make MLS games a more inclusive environment for all marginalized groups. We believe this is a new model of engagement in professional sports, and we hope that other leagues will follow their path."
Timbers Army members and other fans of the Portland club will have a chance to voice their thanks to MLS this week. The team has two more pre-season games at Providence Park on Wednesday February 19 when they face Minnesota United FC, and on Saturday February 22 when they go up against New England Revolution. The 2020 campaign kicks off properly on Sunday March 1, with the Timbers starting the season at home, once again facing Minnesota.
Sponsored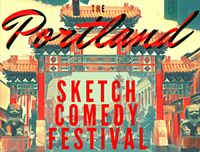 Sketch comedy troupes from all over N. America descend on The Siren Theater for 3 glorious nights.