Gov. Kate Brown issued
a new executive
order Wednesday, banning commercial evictions for businesses that can't pay rent for the next 90 days. The order is meant to deliver relief to businesses who cannot pay rent because of the economic impact of the coronavirus.
A business can qualify for the eviction moratorium by providing its landlord with documentation that the business has been impacted by COVID-19 within 30 days of the rent payment date. That documentation can include "proof of loss of income due to any governmental restrictions imposed to mitigate the spread of COVID-19," according to the order.
Anyone who violates the executive order can be charged with a Class C misdemeanor.
The order comes at a time when rent is due for many Oregon businesses. As the Oregonian reported on Tuesday, many Portland restaurant owners were worried about their ability to pay rent after having to close or make the switch to takeout and delivery only.
"Every business in Oregon has been impacted by COVID-19," reads the executive order. "Without further action, many businesses across the state may face termination of leases or eviction, which could interrupt the provision of necessary goods and services during this emergency, and impact the livelihood of Oregonians."
The executive order also strengthens Brown's previous order on residential evictions, which strictly prohibited law enforcement from executing residential evictions during the COVID-19 crisis. Brown's latest order now also prohibits residential landlords from initiating the eviction process or charging late fees if a tenant is unable to pay rent because of COVID-19. However, unlike Multnomah County's residential eviction moratorium, Brown's order does not offer a grace period for tenants to repay their deferred rent.
Sponsored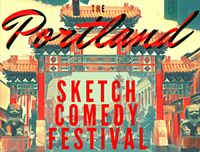 Sketch comedy troupes from all over N. America descend on The Siren Theater for 3 glorious nights.