For many Portland tenants, April 1 marked the first day rent was due since their incomes were unexpectedly depleted—or entirely erased—by COVID-19. In March, the city and county created a temporary safety net for those renters by announcing a moratorium on any evictions due to non-payment of rent related to COVID-19's financial strain. That moratorium
allows tenants to defer rent payments
until the end of the crisis , when they'll have up to six months to pay back the skipped rent payments in full.
Sponsored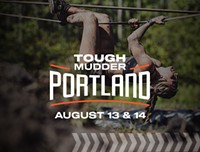 Lock in your summer adventure, Portland. Join us for world famous obstacles over a 5K or 10K distance.
But neither Portland nor Multnomah County have created new financial support for small-scale landlords who rely on rent payments to pay their bills.
"I'm worried that, if renters are getting protections and banks are getting a federal bailout, we're going to be ones left holding the bag," said one landlord who leases out a triplex in Southeast Portland (and asked the Mercury to remain anonymous to protect their privacy).
Instead of cobbling together their own protections for landlords, local officials say they're looking to state lawmakers to pass legislation in the upcoming (but not yet scheduled) special session that will offer mortgage assistance to homeowners. On Wednesday, Portland City Council sent a letter asking state and federal leaders to forgive all mortgage payments for homeowners whose finances have been impacted by COVID-19.
"We need further action at the state and federal levels to stem the tide of evictions, foreclosures, and bankruptcies that will occur without further intervention," the letter reads.
In the meantime, city and county leaders have directed landlords to contact the bank that oversees their loan and mortgage payments to ask about postponing payments.
Some larger lenders are already offering these options: Fannie Mae and Freddie Mac—mortgage financiers owned by the US government who account for about half of the country's mortgage market—have offered up to a year of differed payments (called "forbearance") for single-family homeowners and three months forbearance for landlords with apartments or other multi-unit residences. Landlords will be disqualified from this deferment plan if they choose to evict a person solely because that tenant is unable to pay rent due to the impact of coronavirus.
But no banks are obligated to relax payment plans or fees for borrowers, and there's inconsistency about which homeowners are allowed relief. For Portland landlords who rely on rental income to buoy their own monthly bills, the unclear and inconsistent financial protections are anxiety-inducing.
"I'm living paycheck to paycheck right now," said one landlord who rents out a single home to a couple in Northeast Portland (who also asked the Mercury to remain anonymous to protect their privacy). "If my tenants don't pay rent, I can't pay my mortgage"
This landlord purchased her rental property a few years ago as a place to eventually move her aging parents into. She decided to lease out the house to cover the mortgage costs. After paying mortgage, utility, and lawn care bills, the rent leaves her with around $100 in revenue each month. She estimates she has about a one-month buffer of savings to cover these costs if her tenants weren't able to pay rent.
But she doesn't see this as being the tenant's fault.
"I completely understand people not being able to pay rent right now," she said. "Our economy is collapsing. I think what this shows is how deeply connected we are to each other financially. It's frightening. We're all freaked out about the 'What ifs.'"
The other landlord we spoke to—with the Southeast Portland triplex—said he has about a four months' buffer saved up if his tenants stop paying rent.
"If we need to float some payments for [tenants], we can," he said. "But only for so long. Soon we'll need to start paying our bills."
As of April 1, both landlords said their tenants had not contacted them about not being able to pay rent. The landlords say they're more concerned about what will happen next month or the following month, as unemployment and financial instability continues to rise.
Local and national tenant advocacy groups have called on lawmakers to approve rent amnesty for the duration of the crisis, meaning that tenants wouldn't be responsible for repaying their missed rent checks when the pandemic is over. It's something both landlords and tenants agree on.
"I'm really hoping rent vouchers are enacted," said the triplex owner. "That would benefit both renters and landlords for the short term. That's the kind of support I'd like to see."
Portland City Council echoed this proposal in its Wednesday letter to state lawyers, extending it to include amnesty for all residential mortgage payments for households financially impacted by COVID-19.
"Without a moratorium and forgiveness of residential rent and mortgage payments, we are putting tens of thousands of Portlanders who currently have housing at risk of becoming destitute or homeless as a result of this public health crisis," the commissioners wrote.
Oregon's top landlord lobby has been pushing a somewhat similar proposal at the state level. In a letter to the Oregon Legislature's coronavirus response committee, Multifamily NW Director Deborah Imse asked legislators to fund a "rent-assistance voucher program" that would allow tenants to continue paying their rent when their finances have been impacted by COVID-19.
"This would meet the tenant's rent obligation, while ensuring the housing provider is able to meet debt service and other financial obligations," Imse wrote. "In this regard, the short term requirements of tenants, housing providers and the financial system are met through one payment."
Landlords say the absence of financial aid to renters and homeowners like themselves could lead to even more housing instability.
"Worst case scenario... we have to sell the property and displace the tenants," said the Southeast Portland landlord. "Our triplex will probably be replaced with expensive condos. That's the last thing I want to do."