The governors of Colorado and Nevada announced Monday that their states will join Oregon, Washington, and California in determining when and how to reopen their economies during the COVID-19 pandemic.
Sponsored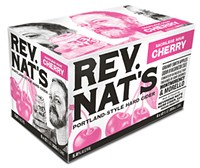 No-fee, same-day delivery of Rev Nat's Hard Cider & Old Town Brewing throughout Portland Metro
Two weeks ago, Gov. Kate Brown announced that she would join Washington Gov. Jay Inslee and California Gov. Gavin Newsom on "working in coordination to identify the best metrics to guide" when they would allow businesses and other services to start reopening. They called their new partnership the Western States Pact.
The next day, Brown gave the rough parameters for benchmarks Oregon will need to meet before that happens—including an increased testing capacity, a decline in new cases of COVID-19, and having an "adequate amount" of personal protective equipment (PPE). Brown said that she was on the same page with Inslee and Newsom in setting these goals.
Colorado Gov. Jared Polis and Nevada Gov. Steve Sisolak are now joining the Western States Pact as well. In a joint statement released Monday, the governors named their three guiding principles in responding to COVID-19: putting their residents' health first, relying on science over politics, and working together.
"As Western states, we are all in this together," said Brown in the statement. "Each of our states took quick and decisive action, based on science and data, to stop the spread of COVID-19."
All five governors to join the Western States Pact so far are Democrats. The governors of Idaho, Utah, and Arizona—all of which are geographically closer to the West Coast than Colorado—are Republican, and have refrained from joining. A similar coalition of 10 states on the East Coast includes just one Republican governor. Some Republican governors, meanwhile, have already begun to reopen their states' businesses.
While some right-wing protesters have called for Oregon and other states to reopen, a recent survey shows that in Oregon, even a majority of Republicans are happy with Brown's stay-at-home orders.
When the Western States Pact was originally created two weeks ago, Donald Trump said he alone had the "total authority" to decide when and how states reopened their economies. But several fact checkers stepped in to point out that was untrue—just as governors had the power to close their states' economies, they have the power to decide when they reopen.