Samin Nosrat Wants Us to Make Lasagna Together
Samin Nosrat is, for many foodies, something like an
angel
, a culinary godsend who puts an amazing amount of time, thought, and love into everything she does, and it translates through her recipes, into her dishes, and finally onto your tastebuds, which is where heaven is discovered in this overlong and overwrought analogy/metaphor/thing I'm abandoning right here to get to the point: She's going to be on
Instagram Live
walking us through a lasagna, and damned if a lasagna-feast to close out the first weekend of May isn't a great idea. So
read this New York Times post
she wrote about why she's doing it, make sure you've got the ingredients you need via
the recipes she's going to be using
, and then let's all hang out in the kitchen with Samin on Sunday at 4pm, and treat ourselves right.
Do Good Drawrings - with Pixar!
Maybe you already know you can't hack it in the kitchen, and that's okay. While everyone else is off making spaghetti cake or whatever they call it, you can be hunkered down with a pen, some paper, and a screen nearby, a screen streaming the accumulated wisdom of Pixar Itself as they teach you how to draw. The "Draw with Pixar" series is ostensibly aimed at kids but like all things Pixar, even when they're directly aimed at kids they're just as good (and good for you) if you're a grown adult. So far they have lovely tutorials from animators who worked on Onward, Cars, and Toy Story 4, with more to come. You're probably not feeling very much like learning how to put Mater on the page, but you can make your own Duke Cabooms go cavorting across any drawable surface you can find, and if that's not a gift, the word no longer has meaning.
The Stay at Home Slam
The sports world, still reeling from the relatively bush-league nature of the NBA 2K tournament that was put on a couple weeks ago, is looking to the Williams sisters to save their rep, and they're sure to serve up some redemption (haha get it serve haha because tenn—) with the Stay at Home Slam, a celebrity tournament starting at 4pm Sunday, using the Nintendo Switch game Mario Tennis Aces as the weapon of choice, pairing tennis pros with celebrities (Serena & Gigi Hadid! Venus & DeAndre Hopkins! Kei Nishikori & Steve Aoki! Madison Keys & Seal! SEAL) and letting them go to town on each other, with John McEnroe and YouTube's iJustine on commentary.
Squad Up for Movie Night
The whole watch party phenomenon is sort of sliding out of "phenomenon" stage and into "this is just how we watch movies now" stage—and that transition would probably be moving even faster if there were better solutions than Zoom or Netflix Party available. Enter Squad, a browser-based solution to the many annoyances that come with trying to have an "it just works" sort of watch party. Don't want to install an extension? You don't have to! Would rather text chat instead of video chat? You're good. Do you want to stream content from anywhere, and not just one or two streaming platforms? That's this. So far it's completely free to use, so why not get in on that for your next watch party, which CBS is very much hoping will be...
CBS Sunday Night at the Movies: Raiders of the Lost Ark
It's so bizarre to see the CBS Sunday Night Movie come back to brodcast TV after being made more-or-less obsolete by cable back in the '90s. And then cable was made obsolete in the '00s by the internet, and now because the movie industry doesn't know what it's going to be in the near future, media companies like Viacom/CBS are looking at all these watch parties, looking at their network programming, noticing their large back catalogs, and boom: The Sunday Night Movie returns with a slightly different name at 8pm tonight, presenting a perfect excuse for everyone to get together at the same time, in the same place, and watch 1981's Raiders of the Lost Ark, maybe the most perfectly constructed film in cinema history. Maybe. I'm sure someone out there has an argument on deck, but I'm betting their champion of choice doesn't include a giant pit of snakes; a fight inside, on top of, and hanging off the front of a truck at 50 mph; a holy box that melts Nazi faces like Totino's Party Pizza; and—most importantly—the presence of peak Harrison Ford in all his sweaty, smirky, silly-yet-sexy glory.
The Walking Dead
This isn't a recommendation for the tv show. The time for that has long since passed (although there are rumors the show has seen an uptick in quality the last season—but there's been what feels like 30 years of that same rumor happening every year, so buyer beware). This is a recommendation for the Image Comics series the show is based on! The comics are fairly different than the show in more than a few ways, not least of which being the comic has an ending. And now you can finally, in at least one way, say you've finished this series thanks to this Humble Bundle deal: Pay them $25 (proceeds benefitting the Book Industry Charitable Foundation) and get the full run, including specials and one-offs, DRM-free for your comics reader of choice.
The Meters
There was a moment in the middle of AppleTV+'s Beastie Boys Story, where Adam Horovitz is talking about the band picking their instruments back up in the '90s and asking themselves "Why not try to be The Meters?" It's a question more bands really should ask of themselves. Granted, the Beasties never got there (although their instrumental albums are really fun listens in their own way) but that's not really a knock: The Meters are less a band and more like an element on the periodic table. It's kinda weird how essential the Meters are, considering how consistently underrated they are, and have always been. But there is almost no more surefire way to make any cookout or backyard jam (even a socially-distanced and locked down one) exponentially better than to add the Meters to it.


Sponsored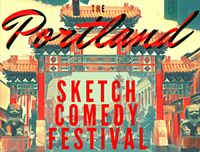 Sketch comedy troupes from all over N. America descend on The Siren Theater for 3 glorious nights.