Jim Middaugh, a longtime communications professional in local government, has accepted the daunting task to serve as Mayor Ted Wheeler's newest communications director.
Sponsored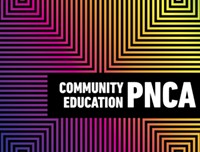 Online art and design classes at the Pacific Northwest College of Art now open for registration!
Middaugh spent the past 11 years working as Metro Regional Government's communications director, where he oversaw communication teams for the Oregon Zoo, Oregon Convention Center, Oregon Expo Center, Portland'5 Center for the Arts, regional parks, cemeteries, and transportation projects.
But Middaugh isn't a stranger to Portland City Hall. He worked for former City Commissioner Erik Sten for two years before running to replace Sten's vacated council seat in 2008. Middaugh lost the race to the late City Commissioner Nick Fish.
Middaugh resigned from Metro in April, and has been applying for jobs in city government since. Most recently, Middaugh was a contender in West Linn City Council's search for a new city manager—but was beat out by Jerry Gabrielatos in early August.
He will permanently replace Wheeler's former communications lead Eileen Park, who resigned in July. The appointment makes Middaugh the fourth person to lead the mayor's communications team since Wheeler took office in 2017. His first day of work is Tuesday, September 8.
Middaugh enters the mayor's office during an unusually volatile time. Wheeler has been the spotlight of both national and local criticism for the way he's addressed the past three months of ongoing protests against police brutality on Portland streets. At the same time, Wheeler's facing massive city budget challenges due to COVID-19, an ever-expanding housing crisis—and he's months away from an election where he's vying for a second term in office. Former colleagues say Middaugh's up for the job.
"Jim deeply cares about Portland, about social justice, about transparency and the importance of the media," said Metro communications advisor Nick Christensen, in a statement to the Mercury. "His experience navigating the challenges of city hall, from his time as progressive Erik Sten's chief of staff, will help the mayor's office through this time."
Middaugh accepted the challenge in the city's press release.
"I'm honored to help Mayor Wheeler build trust, give voice to people who haven't been heard and take actions to address systemic racism and the virus-caused recession," he said. "We all have an opportunity to support change. I'm fortunate to have the opportunity to join the Mayor's staff at this critical time for our community."
Sponsored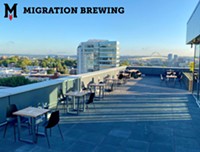 This 9th floor patio boasts stunning views of the city, three mountains, and Portland's West Hills.