Mayor Ted Wheeler has released his much-anticipated bureau assignments for Portland city commissioners in 2021. The decision—one of the rare executive powers of a Portland mayor—offers a peek at what roles Wheeler wants his freshman commissioners to take on in the coming year.
Sponsored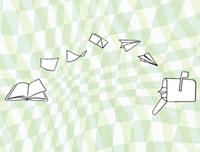 Prime words. Choice cuts. Old fashioned delivery to your letterbox. One story a week for ten weeks.
Here's the breakdown:
Comissioner Jo Ann Hardesty
Hardesty has been assigned two of the top bureaus overseen by outgoing Commissioner Chloe Eudaly: Portland Bureau of Transportation (PBOT) and the Office of Community and Civic Life (OCCL). The later assignment is most notable, since incoming Commissioner Mingus Mapps is a former employee of OCCL and centered much of his campaign on decrying Eudaly's work in the bureau. This decision shows that Wheeler's cautious about tearing down the work Eudaly put into the bureau, including her contentious proposal to allow other community groups the same access to City Hall as neighborhood associations.
In exchange, Hardesty lost the Bureau of Emergency Communications (BOEC)—which oversees 911—to Mapps and Bureau of Emergency Management (PBEM) to Wheeler. Hardesty also retains Portland Fire & Rescue, a bureau she's overseen since entering office in 2019. It's unclear why Wheeler would choose to split these three emergency-related bureaus up across three offices.
Notably, Wheeler did not give Hardesty the one department she's been requesting since June: the Portland Police Bureau (PPB). That bureau will remain in Wheeler's portfolio.
Commissioner Carmen Rubio
Rubio was elected to replace retiring Commissioner Amanda Fritz in May 2020, and will be sworn in to City Council in January. Rubio is the former director of Latino Network, a nonprofit invested in improving the lives of the local Latinx community. Her assignments reflect her commitment to equity and community building: Wheeler has given Rubio Portland Parks and Recreation, the Bureau of Planning and Sustainability (BPS), and the Office of Community Technology.
Rubio will also be the City Council's liaison to local arts programs: the Regional Arts and Culture Council (RACC), Portland'5 Centers for the Arts, and Portland Community Media.
Commissioner Dan Ryan
Ryan has served on City Council for three months, replacing the late Commissioner Nick Fish in a special election held in August. Ryan will be holding onto his current bureau assignments—Bureau of Development Services (BDS) and the Joint Office of Homeless Services (JOHS)—along with overseeing the Portland Housing Bureau (PHB), a department that previously lived in Wheeler's office. The decision to clump both housing-related bureaus into Ryan's office is logical, but also shows a clear shift in Wheeler's prioritizations. Wheeler has made Portland's housing and homelessness crisis his main focus in City Hall since entering the mayor's office in 2017. Within the past few months, he's moved both JOHS and PHB out of his office.
Commissioner Mingus Mapps
Mapps, a former political science professor and ex-OCCL employee, was elected to Portland City Council in a November runoff race against incumbent Eudaly. Like Rubio, Mapps will be sworn in to his new position next month. Mapps ran a campaign that backed law enforcement and chided changes to neighborhood representation—yet Wheeler did not pick him to lead either of the related bureaus, OCCL or PPB.
Instead, Mapps will oversee the Portland Water Bureau (PWB), Bureau of Environmental Services (BES), and BOEC. Both PWB and BES were previously overseen by outgoing Commissioner Fritz. Mapps has strong support of Portland's business community, which makes his appointments to Travel Portland and Visitor's Development Fund come as no surprise.
Mayor Ted Wheeler
Wheeler, who was elected to a second term in November, is left with the bulk of city bureau assignments, but few of them are new. He'll be overseeing the City Budget Office (CBO), Office of Management and Finance (OMF), Office of Government Relations, the Office of the City Attorney, PPB, PBEM, Prosper Portland, the Office of Violence Prevention (OVP), and Office of Equity and Human Rights (OEHR). OEHR was previously in Fritz's portfolio.