Update, 5:15 pm:
Multnomah County spokesperson Julie Sullivan-Springhetti has confirmed that 108 adults incarcerated at Inverness Jail received COVID-19 vaccines Tuesday morning. Those who receive the vaccine had tested negative for COVID-19, and are the first inmates in Multnomah Country to be offered the vaccination.

Original story, 4 pm:
After months of warding off a raging pandemic, Multnomah County's Inverness Jail is in the thick of a surging COVID-19 outbreak. On Thursday, the Northeast Portland facility reported 41 new COVID-19 cases in its inmate population. By Tuesday morning, that number had grown to 107—meaning 20 percent of the jail's total population had been infected.
Sponsored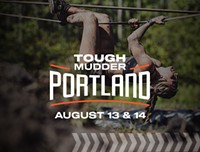 Lock in your summer adventure, Portland. Join us for world famous obstacles over a 5K or 10K distance.
The jail, like any congregate facility, is not built for a viral outbreak. With dorms comprised of single cells and dozens of beds separated by half-walls, an infected cough can quickly travel through the unit, which typically holds 40 people. The Multnomah County Sheriff's Office (MCSO), which oversees the county's two adult jails, had tried to avoid the transmission of COVID-19 by opening up an extra dorm in Inverness, holding incoming inmates 14 days in a quarantined dorm before transferring them into the jail's general population, and routinely checking inmates' temperatures.
But for many, this outbreak felt inevitable.
AFSCME Local 88 represents around 40 physicians, mental health clinicians, and other medical assistants employed by MSCO's corrections health department. Eben Pullman, a spokesperson for AFSCME, said that the union's members have been raising alarms about COVID-19 safety issues within both Inverness Jail and downtown Portland's Multnomah County Detention Center for months.
---
"We need MCSO to reconsider its efforts on this front and put the safety of workers and the adults in custody at the forefront."
---
Of particular concern: Health workers say they still "frequently observe" corrections officers neglecting to wear a mask while at work. This concern was first raised in July, a month after Multnomah County first made it mandatory for all county jail staff to wear face coverings at work. Six months later, and Pullman said there's been little change in protocol.
"We need MCSO to reconsider its efforts on this front and put the safety of workers and the adults in custody at the forefront," said Pullman.
Chris Liedle, a spokesperson for MSCO, said Tuesday that no corrections deputies have been disciplined for not wearing masks since COVID-19 began. A representative from the Multnomah County Corrections Deputy Association, the union that represents corrections officers, did not respond to the Mercury's request for comment on the outbreak.
In daily emails MCSO employees receive about new inmate cases, recipients are assured that "[Multnomah County] Public Health will be notifying individuals who meet exposure criteria. If you are contacted please follow their recommendations for quarantine and testing." But a corrections health employee who spoke to the Mercury on the condition of anonymity said that, since the public health department is unable to contact inmates for contract tracing, few—if any—staff are actually being notified that they've been exposed.
In December, AFSCME filed a complaint against MCSO with the Occupational Safety and Health Administration (OSHA) for not sufficiently altering corrections health employees about their potential exposures to COVID-19.
---
"The overwhelming story that we're hearing is that people are absolutely terrified."
---
The corrections health employee said that, up until recently, inmates have only been given a COVID-19 test if they show symptoms of the virus. Now, if an inmate tests positive, the inmate will be moved into an "isolation" dorm with other inmates with COVID-19. The dorm that inmate was originally living in will then be placed in lockdown (meaning no recreation time, no job shifts) until everyone in that dorm tests negative for the coronavirus. Liedle confirmed this protocol in an email to the Mercury.
That system leaves inmates feeling defenseless from the virus.
"The overwhelming story that we're hearing is that people are absolutely terrified," said Carleene Houk, a legal assistant at Metropolitan Public Defender. "They have effectively no way to social distance in dorms."
Houk said one of her clients was wearing a mask to bed and sleeping with a towel over his face under a bedsheet in hopes of protecting himself from catching COVID-19 from other men in his dorm. Other clients have raised concerns about how infrequently the dorms' bedsheets and masks are washed.
Houk's colleague Rowan Maher—also a legal assistant—said a client told her Friday that inmates had stopped wearing masks in his dorm, since they assumed they'd all get COVID-19 either way. He had recently tested positive for the virus, and said he'd been experiencing migraines, intense body aches, and lost his sense of taste. He told her he was scared of dying.
Both Maher and Houk believe that MCSO already has the ability to vastly improve conditions for inmates at Inverness. Houk pointed to the jail's past practice of releasing inmates who are considered to be "low-risk" if the jail reaches capacity.
"If the jails are at capacity such that people in custody are unable to practice proper social distancing, we need to start releasing people," said Maher.
Current COVID-19 protocols also encourage MCSO to grant early release to low-risk inmates, and the jail's population has dropped by 30 percent since January 2020. But Inverness' recent lockdown protocols appear to undermine that effort.
William Walsh, a public defender with Multnomah Defenders, Inc., has seen firsthand how this process impedes the justice system. Walsh said that one of his clients was poised to leave Inverness in January, after Walsh helped secure him a treatment bed at a probation facility. Days before his client's release date, one of the men in his dorm tested positive for COVID-19, sending the unit into lockdown and delaying his client's departure until the entire dorm tested negative. A week after this lockdown, Walsh's client tested positive for COVID-19.
"So now, the probation facility won't accept him at all," said Walsh. "They'll give that bed to someone else."
---
Houk said one of her clients was wearing a mask to bed and sleeping with a towel over his face under a bedsheet in hopes of protecting himself from catching COVID-19 from other men in his dorm.
---

Many Inverness inmates have only been accused of a crime, and are presumed innocent. The facility's outbreak has kept their cases from proceeding on a reasonable schedule. Chris O'Connor, a public defender with Metropolitan Public Defender, said that if a defendant has been cooped up in a dorm with inmates who've tested positive for COVID-19, it's rare that a judge will allow them to appear in court for a scheduled hearing. Instead, the case will be delayed by days—or weeks—until the outbreak has subsided.
"So, people who would otherwise be out of jail are forced to remain in jail," said O'Connor.
He said there's no clear reason why inmates can't make a court appearance over video, a permission that defendants who aren't being held in jail are granted. "It would take a lot of risk out of the equation," O'Connor said.
In the past month, Multnomah County has made COVID-19 vaccine available for corrections officers, corrections health staff, and even some public defenders. But the vaccine has not been made available for inmates.
Multnomah County spokesperson Julie Sullivan-Springhetti said the county plans to begin vaccinating inmates in the near future. Since the outbreak began last week, Sullivan-Springhetti said the county has recommended that all people working with inmates who've tested positive wear K95 respirator masks—not just cloth face coverings.
Meanwhile, public defenders have heard rumblings from clients at Inverness that inmates are organizing to protest the jail's current conditions. Others are expressing feelings of hopelessness. On a recent call to the jail, Maher said a client told her he believed that, "once somebody dies, things are gonna start breaking down in here."
"This is a direct quote," Maher said, "He said, 'I am okay doing my time, just not like this.'"