The COVID-19 pandemic was, apparently, good for at least one thing:
Vinyl sales surged
, as people had more time to sit at home and spin their records. While scores of major musical artists were forced to cancel or postpone tour dates, fans could still lust after—and spend their stimmy money on—the latest limited-edition vinyl releases.
Sponsored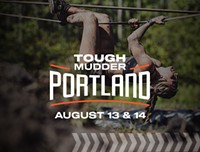 Lock in your summer adventure, Portland. Join us for world famous obstacles over a 5K or 10K distance.
But while online orders and curbside pickup fueled the vinyl upswing, Portlanders may have missed the serendipity and tactile experience of shopping in a record store. Fortunately, Portland's record stores are now mostly open for business, and ready to welcome vinyl-heads for the first of two 2021 Record Store Days this Saturday, June 12.
Record Store Day is a chance to both support the vinyl shops in your life, and pick up tons of special vinyl releases from both classic and trendy artists. This Saturday, your haul could include a special-release yellow vinyl of Lady Gaga's Chromatica; a re-release of an underrated Prince album from 1988; or an archival vinyl of 1960s home recordings and radio broadcasts from Joni Mitchell. Other artists with special Record Store Day Releases include Animal Collective, Cautious Clay, Ella Fitzgerald, Ariana Grande, Al Green, the Grateful Dead, Lupe Fiasco, Perfume Genius, Sublime, and Iggy Pop—check out the extensive list here.
And here are all the Portland shops participating in Record Store Day this Saturday. Keep in mind that not every participating store will carry every release associated with Record Store Day.
• Everyday Music (W Burnside and NE Sandy)