When Kat Topaz and her husband Jim bought their farm on Sauvie Island in January 2020, they didn't have any experience running a farm.
Sponsored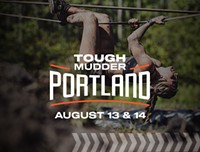 Lock in your summer adventure, Portland. Join us for world famous obstacles over a 5K or 10K distance.
"We've been out here almost 10 years," Topaz told the Mercury in a recent interview. "We were like, 'Wouldn't it be cool if our next chapter meant we could work on Sauvie Island?... We started daydreaming about 'What if we could have a farm?'"
But the space they ended up buying wasn't only a farm: It was the former Kruger's Farm space, known for its fresh produce market, onsite dining, a corn maze and pumpkin patch, and an annual summer music series.
During the COVID-19 pandemic and associated venue closures, the Topaz Farm crew had their hands full just figuring out how to run an organic, regenerative farm while turning a profit.
"We made so many mistakes," Topaz recalled. "When we got the farm, we knew we didn't know farming. But the community out here is so amazing—it was one of the reasons we wanted to stay."
The farm also served as a much-needed escape for Portland families looking for an outdoor, COVID-safe way to get out of the house. Topaz observed that, "We probably survived as well as we did because our farm offered folks a little bit of normalcy."
But as spring 2021 arrived, and it was still unclear when social distancing requirements would be lifted in Oregon, Topaz didn't have plans to host concerts this summer. That changed quickly as Gov. Kate Brown set a goal for lifting restrictions by the end of June, and on July 1, Topaz Farm announced a summer concert lineup stacked with notable local names and buzzy up-and-comers. The first two shows, held the second and third Thursdays of July, featured the Banjo Killers with Tony Furtado and Scott Law, and local singer-songwriter Chris Pureka with Seattle's Damien Jurado.
But perhaps the most anticipated shows are still to come: Tonight's (Thursday) sold-out show is a showcase from She Shreds Media, and future shows include a lineup of Mama Bird Recording Co. artists, Oakland's Thao Nguyen, and The Helio Sequence, a Sub Pop indie-rock duo with Beaverton origins. (You can check out the full summer lineup and ticket sales here.)
A point of pride for the venue: You can get food beyond the basic outdoor concert fare of hot dogs, nachos, and pizza slices. Holler, a food truck from revered local chef Doug Adams, serves gourmet burgers, and you can also pick up sandwiches, charcuterie boxes, popsicles and more featuring the farm's own produce.
Tonight's She Shreds show will spotlight Reyna Tropical, Black Belt Eagle Scout, DJ Anjali & Incredible Kid, along with a secret special guest. She Shreds stopped printing its iconic Portland-produced magazine, which documented women guitarists, last year. Fabi Reyna, She Shreds' founder and one half of musical duo Reyna Tropical, said the pandemic gave her "space and time" to consider what comes next for She Shreds.
"My purpose was, is, and will continue to be the culture house for guitarists who are women, nonbinary, femmes, LGBTQ+, women of color—people who feel like they don't belong in other parts of the industry," she said. "For me, it's finding those different outlets that will continue to evolve."
Reyna added that the She Shreds show sold out within a week. The show will include a market with 10 BIPOC vendors, and all proceeds from the show will go to support the Black Oregon Land Trust, which supports Black farmers.
"I'm really excited to bring together our Portland community," Reyna said, "and really just be with each other."
Topaz feels the same about all the shows the farm will host this summer.
"It was really beautiful last Thursday—the sun sets while you're here," she said. "We have this gift, and however long we're here, I want to do right by it."
Again, you can check out the entire Topaz Farm summer lineup here.