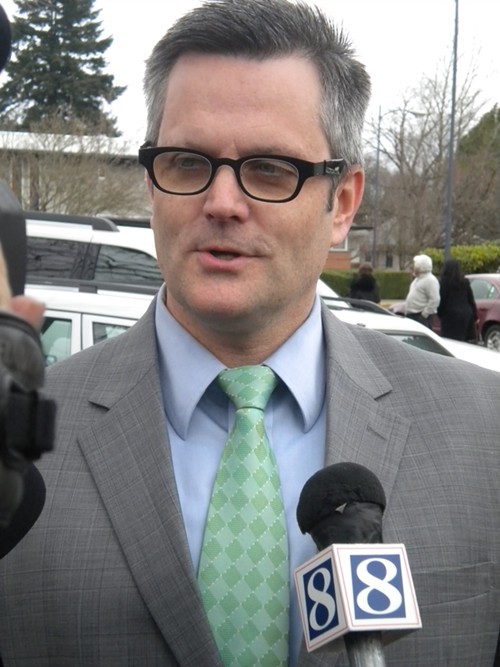 That
latest attemp
t to recall Mayor Sam Adams? Don't hold your breath.
After filing a "cover sheet" last Wednesday to begin the process—and then a few more documents Friday—the Portland woman seeking the recall, Wendy Ann Wright, had yet to file the full suite of required paperwork as of this morning. The formal window for filing those documents closes at the end of business today.
It appears unlikely that Wright will meet that deadline. Among the outstanding documents, according to the city's elections officer: campaign committee and financial filings that will face stringent vetting from the Secretary of State's Office. In a brief phone conversation this morning, an unhappy Wright told me that finding a bank to host the campaign account, a requirement in the filings, has been a challenge.
(As noted last week, Wright does not appear to have support from Adams' foes—most of whom, no doubt, are now just marshaling their resourced for the 2012 election. For the record, Wright, a one-time volunteer in Adams' office, ex-PTA official, and former union organizer at Powell's, has angrily quibbled with any suggestions that she's not politically connected.)
Kinsella did say that if Wright is able to win the blessing of the Secretary of State's Office, she would be able to resubmit all the other paperwork again. So far, along with the cover sheet, Wright has filed a form indicating that anyone gathering signatures for the potential petition would not be paid. She also submitted a copy of the proposed petition itself.
Adams has dodged two previous recall attempts in his time as mayor, both of which floundered amid disorganization and a lack of money.