Eat and Drink Fall 2018
Deepak Kaul wasn't supposed to go into the restaurant industry. And, as a middle-class Indian American, he definitely wasn't supposed to go into the Indian restaurant industry.
Sponsored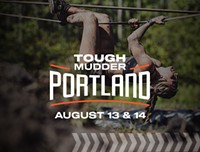 Lock in your summer adventure, Portland. Join us for world famous obstacles over a 5K or 10K distance.
"Cooking as a profession was never an option," Kaul says. "That's how Indians roll. We don't do that. Not middle-class Indians."
His family, he says, had other plans for him. "You should become a doctor," they told him. "You're an Indian, that's what Indians do."
But come October, the New Jersey native and freshly minted Portlander will give Bhuna, his fast casual "Kashmiri soul food" pop-up concept, a permanent home in the old Dick's Kitchen NW space at 704 Northwest 21st, with the help of business and kitchen partner Eric Bigger (formerly of Imperial).
"I was not really feeling the science thing," Kaul says about the years when he was wrapping up his undergraduate degree in Boston. "It was never my thing—it's a family thing, you know?"
Instead, he began slow walking toward the restaurant industry, though at the time, he didn't even know it.
"In '95 or '94, I was gonna throw a pig roast in the back yard of a house I was staying at," Kaul recalls. "And friends of mine were like, 'Yeah, call [The Blue Room in Boston] that does pig roasts a couple of times each summer.' So I called the restaurant, and the sous chefs talked me through it. They ordered me a whole pig. That was sort of my gateway into the restaurant world."
As he was pondering career choices a couple of years later, his then-girlfriend suggested he get back in touch with those sous chefs. He followed her advice and wandered back to the restaurant, and those sous chefs put him to work. He picked parsley. He plated desserts. He cleaned the kitchen. He learned.
A year later, he went to work for a Boston brewpub as a baker—a job he admittedly knew nothing about. After more stints at the Blue Room, and stops in London, New York, and San Francisco, the now father-of-two moved to Portland to be nearer his wife's parents. And, of course, to cook.
During the 10 months he spent at Vitaly Paley's Imperial, where he worked as a sous while Paley and his crew readied to open Headwaters, Kaul was quietly dreaming about opening a spot of his own. But first he needed to see if Portland would be interested, and the Bhuna pop-up was born.
As it turns out, Portland diners are here for Kaul's Kashmiri lamb rice bowl, his Kashmiri-style morel mushrooms (served with naan, daikon chutney, and a fried egg) and his signature dish, fried calamari, which he perfected during his Bay Area days—only this time, the squid is dusted with chickpea batter.
If you've been to a Bhuna pop-up, the new restaurant will operate on the exact same premise. If you haven't, here's how it'll work: Once you enter, your host will greet you, punch in your order, and pour your drinks—think a small selection of reds, whites, and rosés and eight taps: four for beers and four for classic craft cocktails and easy mixers, like gin and tonics. Meanwhile, Kaul and his team will be in the kitchen making your spicy fried potatoes (with a mango-pickle ketchup) and your Goan pork vindaloo, which food runners, and sometimes Kaul himself, will deliver to your table. In all, diners should expect a slim menu comprising six rice bowls ($12 to $15), eight sides ($4 to $6), and a naan, with the occasional seasonal special thrown in the mix.
The 49-seat space will also feature a design rooted in Scandinavian minimalism—Kaul says he wants the physical space itself to feel "clean, chill, bright, light, and airy." And when Bhuna opens, it'll keep daily hours of 11 am to 9 pm, and if it's well received by Alphabet District residents and destination diners, possibly longer on Friday and Saturday nights.
Still, Kaul says opening a restaurant like Bhuna is not without its challenges. For instance, even with two decades in the industry, it's the first time he'll be cooking Indian food, despite having grown up eating it at home.
But he finds inspiration in restaurants like Tabla, Danny Meyer and Floyd Cardoz's wildly popular (and since-shuttered) upscale Indian restaurant in New York City, which mainstreamed the idea that you could open a popular chef-driven Indian restaurant. Kaul says that was 30 years in the making, and Cardoz proved it could be done.
"For me, the gates were open," Kaul says, remembering the splash Tabla made back then. "I want to change the narrative. I'm an Indian, yes, but I'm just as much an American as anyone else because I grew up here."
Outside of Bollywood Theater—Portland's own popular chef-driven restaurant—Kaul notes that there's not much else outside of mom-and-pop buffets in this town. "There's room for more voices," he says.
Obviously, a fast-casual spot like Bhuna can't by its own definition be an upscale joint like Tabla—and Kaul describes Bhuna's dishes as "not fancy, not too fucked with"—but it can operate using the chef-driven techniques he spent decades mastering.
"It's a hard profession," Kaul admits. "I want to get away from the clichés of the restaurant world. I want to pay a fair wage, treat people the way they need to be treated, and take care of them. I also think this town needs a little bit of spicing up, a little bit of color in this place."
Just don't try to call his cooking authentic. The word drives him mad.
"Indians say, 'This is not how my mom makes it.' Well, I'm not your mom, homey," Kaul says. "They'll ask, 'Why are you serving so and so with so and so, it's not how we do it in India.' Well, that's okay," he tells them. "It's America and you can do that here."
Indeed, Kaul's cooking is personal. And with Bhuna, he's taking the opportunity to create dishes that are uniquely his own.