Watching Star Wars movies isn't that hard, and yet? Entertainment media loves saying you need to digest a Wookieepedia's worth of info before you even think about buying tickets.
In the case of Solo: A Star Wars Story, here's all you need: Han Solo is an asshole with a heart of gold, his best friend is a giant dog, and they fly a ship that looks like a hamburger and fuck up in hilarious ways.
But if you want a little more prep than that, start loading your queues:
Silverado (1985, dir. Lawrence Kasdan)—Like Solo, this western is a sprawling, crime-flavored action/comedy. It's also a Kasdan family affair. (Solo's written by Lawrence and son Jon, Silverado by Lawrence and brother Mark.) Most importantly, it's really goddamn fun. Hell, it somehow manages to make Kevin Costner likable. Not even Kevin Costner can do that! Rent from Movie Madness, Amazon, YouTube
Apollo 13 (1995, dir. Ron Howard)—DID YOU KNOW: Before Solo director Ron Howard was Arrested Development's narrator, he made movies? It's true! And 1995's Apollo 13, a dramatization of NASA's scramble to retrieve three astronauts stranded in orbit, is his most entertaining, most skillful work. Rent from Movie Madness, Amazon, YouTube
---
RELATED: "Solo: A Star Wars Story Review: This Movie Shouldn't Work. It Does."
RELATED: "We Tried Denny's Solo: A Star Wars Story Menu So You Don't Have To"
---
Hail, Caesar! (2016, dirs. Ethan Coen, Joel Coen)—The new Han Solo, Alden Ehrenreich, isn't very well known. But watch Hail, Caesar! and note how effortlessly Ehrenreich steals scenes from George Clooney and Ralph Fiennes. If you're the best thing in a Coen brothers movie that includes a Channing Tatum dance number? You're good. Rent from Movie Madness, Amazon, YouTube
Atlanta (ongoing, various directors)—Some nerds have worried that Donald Glover isn't smooth enough to fit the cape of Han's best frenemy, Lando Calrissian, originally played by Billy Dee Williams. Firstly: Even in Empire Strikes Back, Lando wasn't all that smooth—he was more like a well-dressed, stressed-out store manager. Secondly: After seeing how hilarious and thought-provoking Glover's FX show is, and how effortless he makes that all look? Smooth isn't going to be a problem here. Stream on Hulu, iTunes, YouTube
Fleabag (2016, dirs. Tim Kirkby, Harry Bradbeer)—In Solo, Lando's partner-in-crime is a droid played by Phoebe Waller-Bridge, creator of the acidly funny comedy Fleabag, a six-episode BBC series that feels like a strange-yet-powerful blend of The Office and Ferris Bueller's Day Off. The question isn't whether Waller-Bridge will win the audience over as L3-37—it's whether she'll steal Chewie's crown as best Star Wars sidekick. Stream on Amazon
Sponsored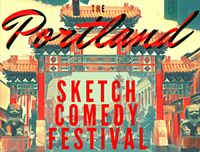 Sketch comedy troupes from all over N. America descend on The Siren Theater for 3 glorious nights.