Feel like getting some basketball-fueled insanity into your life, but can't commit to all the brackets, betting, and institutionalized exploitation that is March Madness? GOOD NEWS: Basketball is also a fertile ground for filmmakers! Sometimes that ground sprouts weeds like Space Jam (fucking traaaaaaaash), but if you seek solid hardwood storytelling, find these films on the Portland Mercury's shelf at Movie Madness (moviemadness.org) from Sun March 1 to Tues March 31.
Sponsored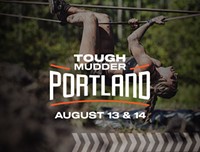 Lock in your summer adventure, Portland. Join us for world famous obstacles over a 5K or 10K distance.
Cornbread, Earl, and Me (dir. Joseph Manduke, 1975) A basketball movie that's also a Blaxploitation classic about police brutality, driven by a cast of all-time greats (Moses Gunn, Rosalind Cash, Thalmus Rasulala), and the striking debut of Laurence Fishburne, age 14.
Fast Break (dir. Jack Smight, 1979) On release, it was knocked for "feeling like a TV movie." But everything is TV movies now! So you can just... enjoy the charming and authentic late-'70s vibe via its shlumpy lead, Gabe Kaplan.
White Men Can't Jump (dir. Ron Shelton, 1992) This film took the Dozens mainstream and is still the apex of Shelton's filmography (which includes Bull Durham and Tin Cup). Woody can fuckin' ball, man.
Blue Chips (dir. William Friedkin, 1994) I don't know if this movie is actually...good? It's definitely a lot. Friedkin directs Nick Nolte and Shaq (!?!) in a story about how fundamentally fucked college hoops are.
Hoop Dreams (dir. Steve James, 1994) This documentary wasn't just the best film of 1994 (yes, better than Pulp Fiction, Shawshank Redemption, and The Lion King), it's still the best basketball movie ever made.
He Got Game (dir. Spike Lee, 1998) Spike's sprawling, indulgent basketball opera scored by Aaron Copland and Public Enemy has a top-five Denzel performance—but NBA star Ray Allen goes toe-to-toe with him and holds his own.
Love & Basketball (dir. Gina Prince-Bythewood, 2000) You know how good Love Jones is? This is like that, but instead of being about smoking cigarettes and reading poetry, it's about basketball.
Coach Carter (dir. Thomas Carter, 2005) So why is this on the list but not Hoosiers? Well, this has Samuel L. Jackson (back when he still gave a shit), a bald baby Channing Tatum, and most importantly, basketball that doesn't look like 10 refrigerators knocking into each other between granny shots.