SOME THINK it's one food masquerading as another, but I say a torta is something else. The canon is some iteration of a soft, flattish roll filled with beans, avocado, onions, tomato, and lettuce (usually jalapeños, too), and then meats and dairy products of your choosing. It's everything I love about a burrito in a sandwich, and it's beautiful, man.
Sponsored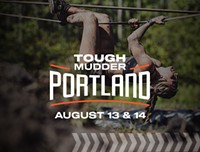 Lock in your summer adventure, Portland. Join us for world famous obstacles over a 5K or 10K distance.
Please note: This is not meant to serve as a comprehensive guide to every torta in our fair city, it is but a mere smattering of a dozen or so of the tortas I've eaten. Put down the Haterade, and let my gastronomic fortitude be your guide.
The Favorites
Los Alambres
The Gringa (ham, mozz, pineapple) is delicious, and their guajillo-salsa-dunked pambazos are very snackable—but if you care at all about happiness, order the Cubana. Mercury food alumnus Chris Onstad aptly dubbed it "The Dagwood." Milanese (breaded and fried hamburger patty)? Check. Ham, a flap of scrambled egg, and not one, but TWO kinds of cheese? Indeed. Sliced hot dogs, head cheese, chorizo? YEPPITY. Any of these alone would do the trick, but they put it all together on a tender pan telera smeared with a salsa of chopped avocado, diced tomatoes, and shredded iceberg, and it is magnificent. Unbelievably, it all holds itself together, probably thanks to some Equilibrium Magick or other enchantments. 1134 SE 82nd & Portland Mercado, 7238 SE Foster
---
Güero
There are so many beautiful components to Güero's tortas: creaminess provided by the beans, avocado, and crema; crispness brought by the bread's toasted interior and bed of shaved cabbage; the tangy hot sauce and pickled onions with cooling crema and cotija. It's a balancing act of textural contrasts, flawlessly performed by one sandwich. The omnivorous options are no slouches, either; pollo pibil is tender hunks of Draper Valley chicken cooked in a citrus-achiote slurry with banana leaf for herbal backdrop, and the carnitas is similarly well sourced and well executed. 113 SE 28th
---
Angel Food and Fun
Besides making Stammtisch chef Graham Chaney's favorite burrito, this little Cully gem makes a stellar carne asada torta. It's everything you love about a Philly cheesesteak—savory, tender beef! Grilled onions! Melty cheese!—but with avocados, jalapeños, and hot sauce. There's lettuce and tomato, plus a couple of salsas to squeeze on. The whole thing is gently pressed, giving a toasty, flat exterior that's easy to hold and eat without losing all the fillings. IMPORTANT: The cheesy interior makes just enough grill contact that it forms crispy-licious chicharonnes de queso on the edges. 5135 NE 60th
---
Honorable Mention
El Nutri Taco
I love El Nutri. Their newborn-sized burritos and tubs of chilled sauces never fail to satisfy, and their torta comes similarly correct. Vegetarian and vegan options abound here, along with a great variety of meats, all at the extremely reasonable price of only $7. I tried the pastor and the soyrizo, and they both ably did the trick. The bread is nice and soft (yet holds together), the lettuce provides good texture, and the fillings all stay in place thanks to the gooey melted cheese. 8438 SE Woodstock & 2124 NE Alberta
---
Try Harder
Super Torta
I have a lot of respect for the Japanese notion of shokunin: artisans fervently dedicated to their craft. They pick one thing and perfect it, versus the "jack-of-all-trades, master of none" approach that most American restaurants inadvertently achieve. With that in mind, if you call yourself Super Torta, you'd better make a really fucking good torta. Here, unfortunately, it's more like Serviceable Torta. It isn't Super. The bread is flavorful and pillowy soft, but too big for the amount of beans and chopped meat (both of which kept falling out). The lettuce, dressed in guacamole, was a bit sloppy, and the sliced onions kept pulling out during eating, where a diced onion would have stayed nicely put. I'd happily pay more to have 50 percent more fillings and give that bread a chance to do what it was made for. 5640 SE Woodstock
---
Torta-Landia
Maybe they're banking on the weed store next door, but if I spend more than $10 on a sandwich and then have to wait over a half hour to receive it, I expect something pretty fucking special. I didn't get something special from Torta-Landia. In fact, I didn't even get a torta. I ordered a Cubana and a carne asada, and got two sub sandwiches on top-split hoagie rolls. The Cubana consisted of chopped pork that tasted strongly of Lawry's taco seasoning, covered in cheese and a bunch of other disjointed flavors, and the carne asada was ambiguously salty chopped steak with onions, peppers, and provolone (an Italian beef, basically). They have the structural integrity of a wet egg carton, utterly failing midway through eating and requiring a fork. The final coup: You have to ask for beans—then pay an extra buck. 4144 SE 60th